Aviv Digital -
Kochi
Digital Marketing Courses in Kochi
Door No. 40/383, 5th Floor,
Jos Annex, Jose Junction,
M.G.Road, Kochi-682016
Above TBZ Jewellers M.G.Road
info@avivdigital.com
+91 8157998844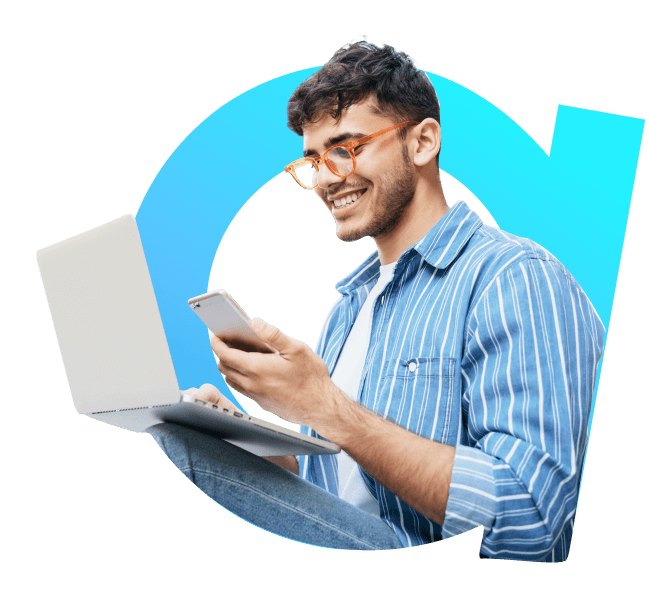 2000+
Trained Students
4.99
500+ Reviews
Aviv Digital is a multi-award winning digital marketing institute based in
kochi

- We're the

first

and

No.1

dedicated institute in Kerala, run by a digital marketing agency.
Why Aviv Digital?
Personalized learning
Our Kochi centre offers individual attention to each student and offers opportunities for students to learn at their own pace.
Classes From Industry Experts
Our faculties are real digital marketing experts. We also conduct training sessions from industry experts from across India.
100% job Assistance
We have a placement record of nearly 100% at our Kochi branch, where we provide full assistance to get our students placed well.
Train with paid tools
We offer an opportunity for our students to have hands-on exposure on all advanced and latest paid digital marketing tools.
Govt.of India Approved Certificates
Our Certificates give a huge edge to job seekers in India, Middle East or anywhere in the world, as it is recognized by the Govt of India.
Hands-on projects and assignments
Being part of Acodez, all of our digital marketing students get an opportunity to work on live projects at our offices in UL Cyberpark and Westhill in Calicut.
Learn More About Us
Explore courses
Digital Marketing Courses
Digital Marketing Courses
Full Stack Developer Courses
UX Design Course
Corporate Training for Companies
Build an in-house digital marketing team at your office or upgrade your employees as digital marketing masters.
We offer complete consultation and training in setting up an in-house digital marketing team at your office. Also we offer exclusive training at your premise, to enhance digital marketing skills of your team members.
For more information contact +91 8157998844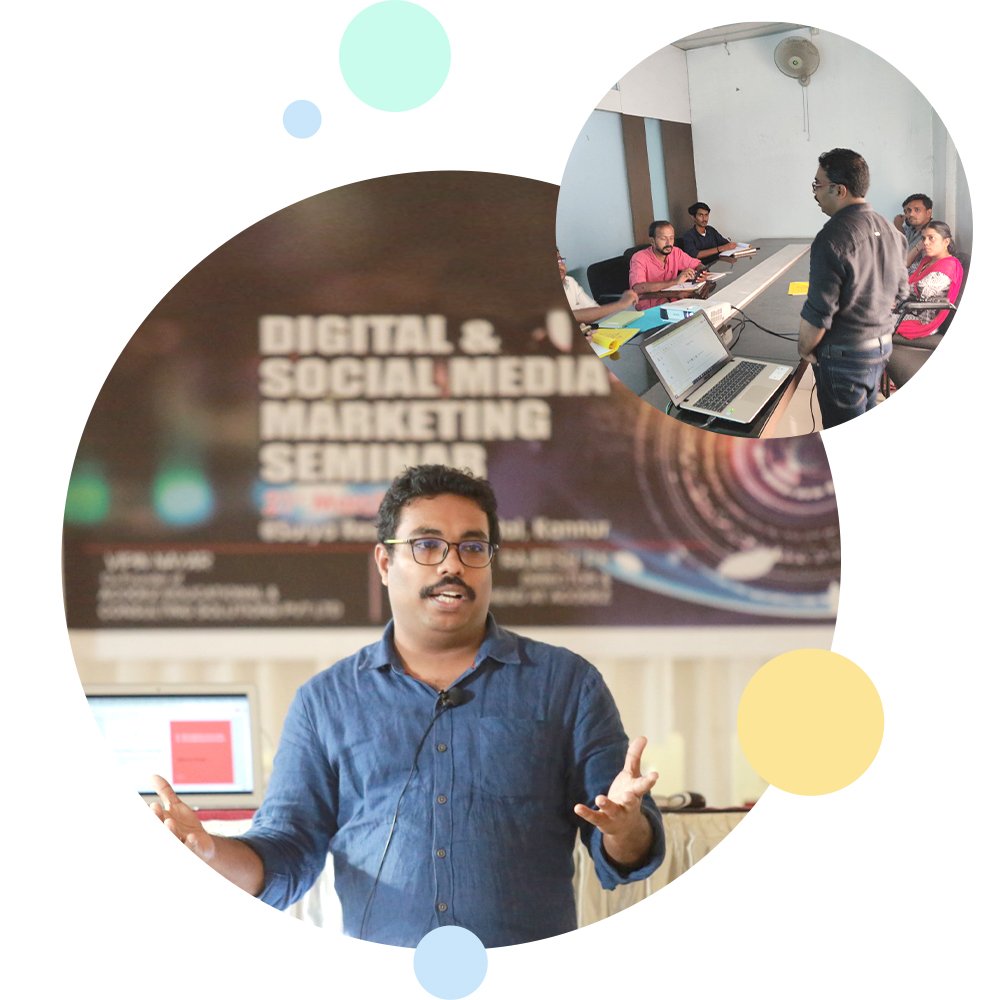 AvivDigital Leading Digital Marketing Training Institute in Kochi
At AvivDigital, we have carefully designed our Digital Marketing training course, taking care of each facet of this training. Our aim is to offer a single course that will cater to all the requirements of the digital marketing field. Learners can get a complete idea of –
Search Engine Optimization (SEO)
Search Engine Marketing (SEM)
Social Media Marketing (SMM)
Email Marketing (EM)
Inbound Marketing (IM)
If you are interested in learning and implementing digital based marketing solutions, then our SEO training in Kochi will definitely guide you to make you financially independent right after the course.
Our syllabus for SMM training in Kochin is designed to offer strong knowledge of social media monitoring, trends, engagement and campaigns and also helps you manage your online presence through social medias.
Since each and every business in the market in today's time is trying to make a strong hold in the digitized platform of communication, there is a constant need for skilled digital marketers. Being a certified digital marketer will bring more exposure to the professionals. Besides, the remuneration for the trained and certified digital marketers is way more than for others.
At AvivDigital, we help the professionals to gain recognition and position in this world of digitization. Our SEM training in Ernakulam is designed for those who seek motor trading including SEO, PPC trading to do something unique and utilize their creative ideas in the digitized world.
Get in touch with us today. Join our Kochi centre digital marketing courses and get the exposure that you have been looking for!
Get Direction
From KSRTC Bus Stand, head towards the Shenoys Junction, then towards C P Ummer Road.
Continue on C P Ummer Road and turn left to the Rajaji Road.
Turn left again onto the M G Road and make a U-turn at Malaya Manorama where you will find the destination building - Jos Annexe on the left.
Aviv is on the 5th Floor at door no. 40/383 abone TBZ Jewellers.
From Ernakulam South Railway Station Road take the Karshaka towards the Karithala Road that ends and merges onto the Sahodaran Ayyappan Road.
Then take a U-turn at the Manorama Junction.
Then turn right after the Pallimukku Junction and you will find the Jos Annexe Building on the left.
Aviv Digital is situated on the 5th floor at door no. 40/383 above TBZ Jewllers..
From Kochi International Airport, take the Salem-Kochi Highway - NH 544 in Athani.
Then take to NH966A towards Goshree Road in Mulavukad.
Next take Madamakkal Road, then Shanmugham Road, next to Park Ave and finally head towards MG Road.
On the right side you will find the Jose Annex at the Jose Junction.
On to the 5th floor, above TBZ Jewellers, you will Aviv Digital - door no. 40/383.
More Locations
Kochi - India
AVIV DIGITAL,
Door No. 40/383,
5th Floor,
Jos Annex,
Jose Junction
M.G.Road,
Kochi-682016
Above TBZ Jewellers
info@avivdigital.com
Mob: +91 8157998844
Calicut - India
AVIV DIGITAL,
1/3446 D2,
Second Floor,
Sivam Complex,
Westhill
Kozhikode
Kerala 673005
info@avivdigital.com
Mob: +91 8156998844
Our certifications
Certified Digital Marketing Courses
What our learners have to say about us!
Frequently Asked Questions
Why Digital Marketing course is important?
The primary reason to join a digital marketing course is to learn about digital technologies and accelerate your career growth. The bigger advantage of a digital marketing course is that it can help you in getting a better salary in your career.
What digital marketing courses your training institute provides in Kochi?
We teach you the basic and advanced levels of subjects like SEO, SEM, Social Media, Email Marketing Inbound Marketing Affiliate Marketing, etc.
Do your digital marketing training institute in Kochi provide placements?
With the digital marketing courses, we will make you a certified professional and will assist you in getting placements at various companies.
Who are the instructors in your digital marketing training institute?
The instructors are certified digital marketers as well as experienced professionals who have rich theoretical and practical knowledge in the industry.
Is Digital Marketing a good career in 2022?
Yes, digital marketing is a good career option. We live in a time where people use the Internet for everything. You can expect more openings for work in the digital marketing industry.
Can students of any educational background learn digital marketing?
The answer is definitely 'Yes', but getting proper technical training on the subject is really important so as to put things in the right place. Digital marketing offers a great long-term career, but so as to mark a best career in this field, technical proficiency is a must. At Aviv Digital, we have a uniquely prepared in-depth syllabus to help you master in all verticals of Digital Marketing, viz Search Engine Optimization (SEO), Search Engine Marketing (SEM), Email Marketing, Social Media Optimization (SMO), Pay-Per Click (PPC), Content Marketing, etc and to convert you to a highly paid digital marketing professional, regardless of your educational background.
I'm an Entrepreneur. Why should I learn a Digital Marketing course?
If you are an entrepreneur, digital marketing is a must-have skill you should possess in the current world scenario. New sales and customer satisfaction are the 2 important aspects of any business success and no other medium can give the ROI that digital marketing gives. Being a business owner, it's really important that you know every nook and corner of digital marketing which can help you make right marketing decisions and thereby can save you a lot of money. Our courses are specifically designed in a way to help you increase the online presence of your company or brand, achieve better sales and build a top brand image in front of your customers. This course not only helps you in understanding the complete know-how of digital marketing , but also can help you set up digital marketing campaigns on your own. Your knowledge gained from this course can also help you easily understand and guide your marketing campaigns even if you're engaging a third-party digital marketing company to promote your brand and business.
What kind of Corporate Training programmes do you provide?
We have more than 10 years of experience in the digital marketing industry where we have built digital marketing teams from scratch by training and grooming resources. We are also a Digital Marketing agency and we have a 100+ member team working for our own agency, Acodez where we work with many MNC clients from around the globe and also clients from across Kerala. Apart from our office in Kochi, we also have a couple of offices in Calicut. We offer customized consultation for setting up your own digital marketing team at your office. Our in-depth curriculum is designed in a way that your current teams will be transformed into seasoned digital marketing professionals. Our systematically planned course prepared by our expert panel of digital marketing professionals, gives your team true practical knowledge of digital marketing and will help to improve your business effectively by utilizing the scope of online marketing and digital advertising.
Where are your centres in Kochi?
Presently we have one centre, which is in the heart of Kochi city - at M.G Road, Kochin. This centre is easily accessible as it is just 100 metres from Ernakulam South Railway station and just 200 metres from the Kochi metro station.