Aviv Digital -
Calicut
UI UX Design Course in Calicut
1/3446 D2, Second Floor,
Shivam Building, Westhill PO, Kozhikode,
Kerala, India – 673005
info@avivdigital.com
+91 8156998844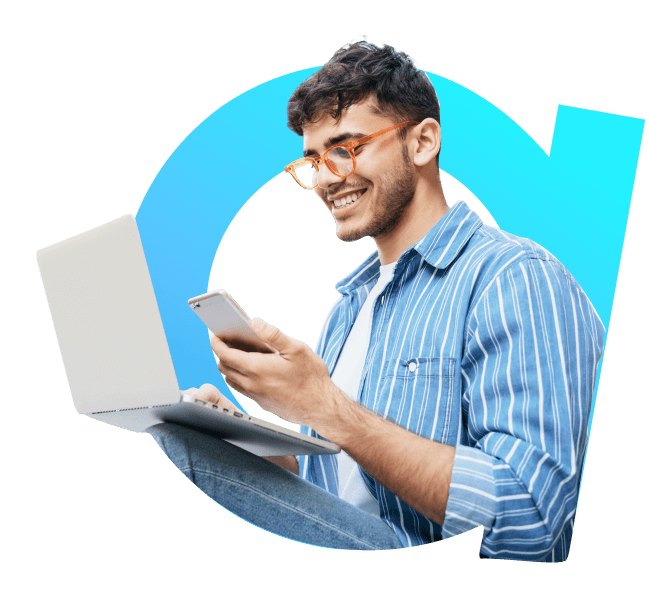 2000+
Trained Students
4.99
300+ Reviews
Aviv School of Design is one of the top institutes for
UI UX design courses in Calicut.

It is an institute dedicated to training students in web design and is run by a web design company.
Why Aviv Digital?
Personalized learning
At Aviv, students are given personal attention so that they can clear all their doubts, and learn at their own pace.
Classes From Industry Experts
Get training from experienced web designers from our own institute as well as experts from all over the country.
100% job Assistance
Get placement assistance once you successfully complete the course. We conduct mock interview sessions in addition to helping submit applications.
Train with paid tools
All our students are given practical training and get to learn to use the latest web design tools, allowing them to use them confidently when they start working.
Govt.of India Approved Certificates
The Govt. of India recognizes our certificates, which is a big advantage for our students and gives them preference when applying for jobs in India or abroad.
Hands-on projects and assignments
Our students get to work on live projects at our parent company, Acodez, located in UL Cyberpark and West Hill, Calicut. It helps them get familiar with real-life scenarios.
Learn More About Us
Explore courses
Digital Marketing Courses
UX Design Course
Digital Marketing Courses
Full Stack Developer Courses
Corporate Training for Companies
Build an internal digital marketing team at your office or train your employees with digital marketing skills.
We offer complete training and consultation in setting up your own digital marketing team at your office or in-house training for your employees to enhance digital marketing skills.
For more information contact +91 8157998844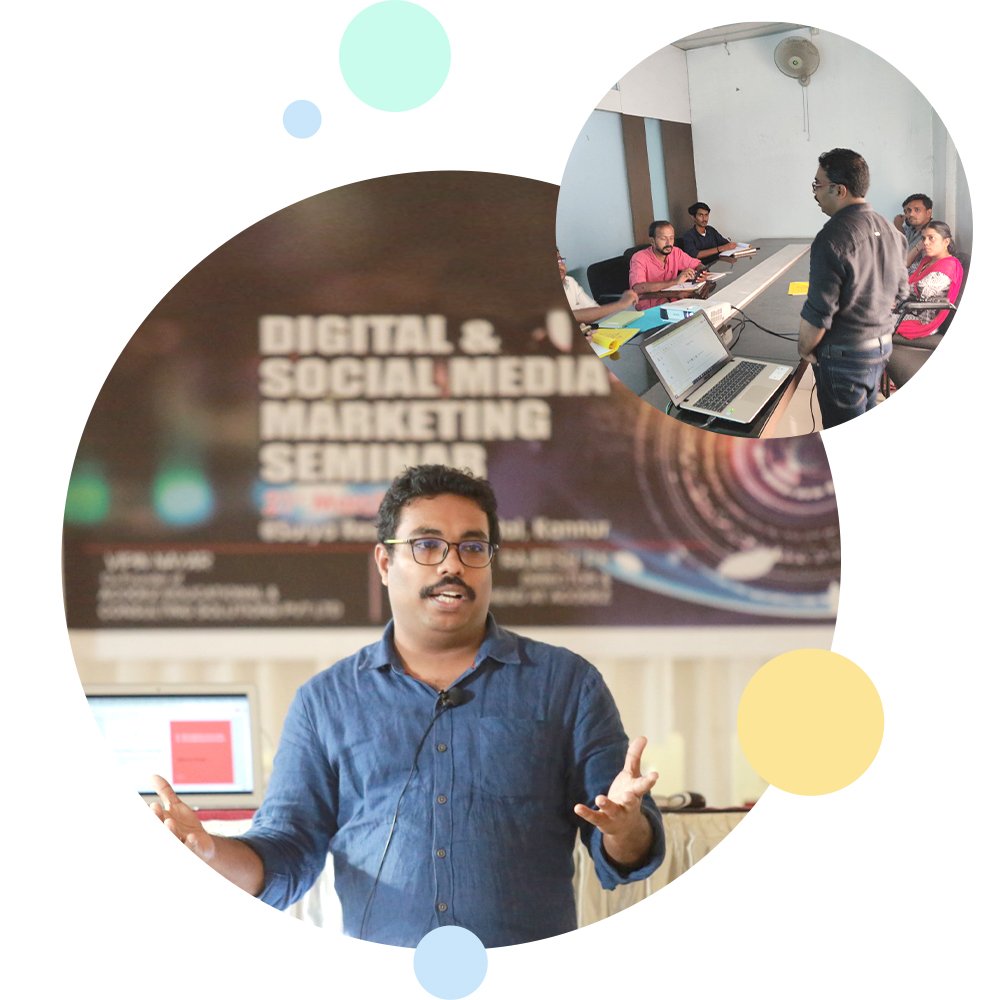 Aviv Digital Leading Provider of UI UX Design Course in Calicut
Shifts in consumer preferences, advancements in technology, and intensive penetration of mobile and the internet have all contributed to the increased need for online presence for any business. There is a huge push in Kerala for IT, with numerous cyber parks, startup incubators, government incentives, and more being provided to encourage the industry. This has resulted in a large number of businesses coming up in the ecommerce arena; even conventional businesses with numerous physical outlets are now getting into the online space. They all want to establish a robust presence online and reach out to a wider audience through websites and mobile apps.
This translates into an increasing need for skilled and qualified professionals in web design to cater to the needs of businesses.
There is a great career opportunity for web designers; are you artistic? Then this may be the right career for you. By doing a UI UX design course in Calicut and learning web design, you can be assured of an exciting career. But it is essential that you choose the best web design institute in Calicut that will impart the best training and make you qualified to land a good job when you complete the course.
Aviv Digital is one of the best schools to do a UI UX design training in Calicut. As a part of Acodez IT Solutions, it is led by some of the best designers in the industry who have created the course curriculum to equip students with the requisite skills. We recognize the dearth of properly trained and qualified web designers in the industry, and the heavy demand for the same. With thousands of IT companies coming up in India, it is proof that the scope for web design is immense. In Calicut city itself, there are several IT parks which are getting filled up with new companies rapidly. This scenario is ample proof that a career in UI UX will be very lucrative to the person who has got the right training.
Of course, many 'coaching centres' have cropped up, claiming to provide training on UI UX design course in Calicut, and gullible students rush to enroll in any institute that promises them quick certifications, jobs, and more. You must however be extremely careful before making a decision. Compare the courseware or modules of different institutes, check if they offer practical training, how long the course duration is, and more, and don't just go by the fees, or be attracted by short duration. To land a job, you need to learn various tools, and not just have basic knowledge.
At Aviv Digital, we have trainers with years of expertise under their belt in various aspects of web design. Our Govt. approved certifications will give you a definite edge over others when you apply for jobs. The right UI UX design course in Calicut is when you do it from a reputed institute like Aviv; it will set you on the right path to a successful and exciting career in web design.
At Aviv, we have prepared the course curriculum with a lot of thought, to equip you with all the right skills. We make sure that you gain both theoretical knowledge, and hands-on training, so that you have a comprehensive education with regard to web design. Our UI UX design course curriculum includes:
Web design concepts
Graphics concepts
Design typography
Web illustration
Responsive UI/UX Design
Layout Design
Our comprehensive and practical curriculum sets us apart from other institutes, and is also the reason why the Aviv brand is acknowledged by companies in India and abroad. A certificate from Aviv Digital is worth its weight in gold!
Aviv Digital has three centres in Kerala as of now, with more centres in the pipeline. The institute for UI UX design course in Calicut is located in the heart of the city, and is easily accessible for anyone who wishes to join.
Are you interested in a career as a UI/UX designer? Come to Aviv where we provide thorough training in the classroom and on live projects in our UI UX Training in Calicut. We endeavour to create industry-ready professionals, who will be capable of amazing clients with their creativity and functional designs. Here you will not just skim over the basics, but get proper training in the nitty-gritties, so that you can get started on a flourishing career. Our trainers are not just highly experienced and qualified, they are also extremely approachable and willing to go the extra mile to provide valuable guidance to the students. They will help you with all your queries so that you are sure about the topic at hand.
For a field like web design, practical training is even more important than theory, and hence, at Aviv, we provide ample hands-on training for students who have joined our UI UX design institute in Calicut. As we are part of Acodez IT Solutions, we have a number of projects being built at any given time, and students are given the opportunity to be part of them.
So if you are looking to get trained by the best in the industry, Aviv is the place to join for a UI UX design course in Calicut.
Get Direction
It takes around 14 minutes to reach AvivDigital from the Moffusil Bus Stand via Kannur Road.
From the bus stand, go south on Rajaji Road towards Ram Mohan Road.
At the Stadium Junction, turn right onto Pavamani Road.
Turn left onto Beypore - Kozhikode Road.
Turn right at Lavanya Trading Company onto Mananchira Road.
Turn right at M/s Leo onto Town Hall Road parallel to Mananchira Lake.
Turn left at the next junction to continue on the Town Hall Road.
At Paragon, go straight onto Kannur Road.
Go straight on at Nadakkavu Cross Junction and continue on the Kannur Road.
Go past The Hindu office at Chakkorathukulam for 300 meters
Head on North towards Old Railway Bridge.
Take left from Old Railway Bridge.
U-turn at Hotel Deewar onto Oyitty Road.
Turn left at Crown Theatre onto Townhall Road.
At Paragon, go straight onto Kannur Road.
Go straight on at Nadakkavu Cross Junction and continue on the Kannur Road.
Go past The Hindu office at Chakkorathukulam for 300 meters, and it is on your right opposite to KVR Fiat Showroom.
It takes around 59 minutes to reach AvivDigital from the Calicut International Airport.
Take Calicut Airport Road towards NH-966 (Calicut - Palakkad Highway).
Turn left from the NH-966 Roundabout and head on towards Calicut.
At Ramanattukara Bypass circle, take right on to Kozhikode Bypass Road.
Go straight on at Pantheerankavu Junction.
Go past HiLite Mall.
Turn left onto Pottammal-Kattukulangara-Palazhi Road at UL Cyber Park.
At Pottammal Junction, turn left onto Mavoor Road.
Go past Focus Mall and Moffusil Bus Stand on the Mavoor Road.
Turn left onto Beypore - Kozhikode Road.
Turn right at G-Tec Junction onto Red Cross Road.
At Paragon Junction, turn right onto Kannur Road.
Go straight on at Nadakkavu Cross Junction and continue on the Kannur Road.
Go past The Hindu office at Chakkorathukulam for 300 meters, and it is on your right opposite to KVR Fiat Showroom.
More Locations
Kochi - India
AVIV DIGITAL,
Door No. 40/383,
5th Floor,
Jos Annex,
Jose Junction
M.G.Road,
Kochi-682016
Above TBZ Jewellers
info@avivdigital.com
Mob: +91 8157998844
Calicut - India
AVIV DIGITAL,
1/3446 D2,
Second Floor,
Sivam Complex,
Westhill
Kozhikode
Kerala 673005
info@avivdigital.com
Mob: +91 8156998844
Our certifications
Certified Digital Marketing Courses
What our learners have to say about us!
Frequently Asked Questions
What is the duration of the UI UX course in Calicut?
Our digital marketing program spans up to four months, during which we'll explore all aspects of UI UX Design and engage in hands-on assignments.
What are the educational requirements to enroll on UI UX design course?
There are no specific qualifications required to join the course. Be enthusiastic and willing to learn UI UX Design, and the rest is upon us.
How do I join your UI UX Design Institute in Calicut?
Contact our Academy Counselor for information on admission procedures. You can call +91 8156998844 to resolve any queries in your mind.
What skills and technologies will I learn upon completion of the course?
You will be proficient in web design and graphic concepts to create user design interfaces. These skills, combined with practical knowledge, will equip students to be professional UI/UX designer.
What makes Aviv's UI UX course stand out from the rest of the design courses in Calicut?
Personalised training from industry experts provides you experience that others can't offer.