Aviv Digital -
Kochi
UI UX Design Course in Kochi
Door No. 40/383, 5th Floor,
Jos Annex, Jose Junction,
M.G.Road, Kochi-682016
Above TBZ Jewellers M.G.Road
info@avivdigital.com
+91 8156998844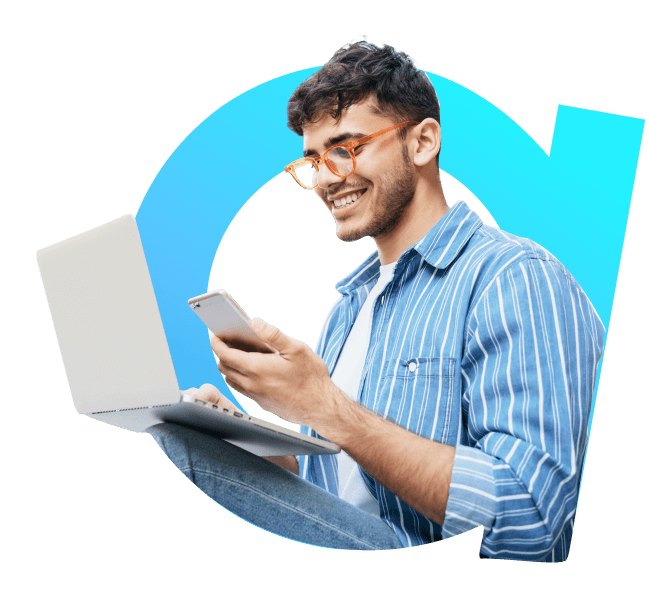 2000+
Trained Students
4.99
300+ Reviews
Aviv School of Design is one of the best and most reputed institute for
UI UX design course in Kochi.

Running under the able guidance of a web design company, the institute provides exceptional training in web design to aspiring designers.
Why Aviv Digital?
Personalized learning
At Aviv, we understand that everyone has their own pace and way of learning, so give them the space and attention they require.
Classes From Industry Experts
Expert web designers from our company and from others in India provide training and guidance to our students.
100% job Assistance
On successful completion of the course, our students receive all the help required to secure jobs. Job search, application filling and submission, mock interviews, etc. are some of the services we provide.
Train with paid tools
We provide hands-on training to all students and give access to paid tools that give them the skills and confidence required for their future careers.
Govt.of India Approved Certificates
Certificates issued by Aviv Digital are recognized by The Govt. of India. This gives our students a distinct competitive edge when they apply for jobs anywhere in the world.
Hands-on projects and assignments
We provide practical training to our students on live projects at Acodez IT Solutions so that they are able to deal with real-life scenarios correctly.
Learn More About Us
Explore courses
Digital Marketing Courses
UX Design Course
Digital Marketing Courses
Full Stack Developer Courses
Corporate Training for Companies
Build an internal digital marketing team at your office or train your employees with digital marketing skills.
We offer complete training and consultation in setting up your own digital marketing team at your office or in-house training for your employees to enhance digital marketing skills.
For more information contact +91 8157998844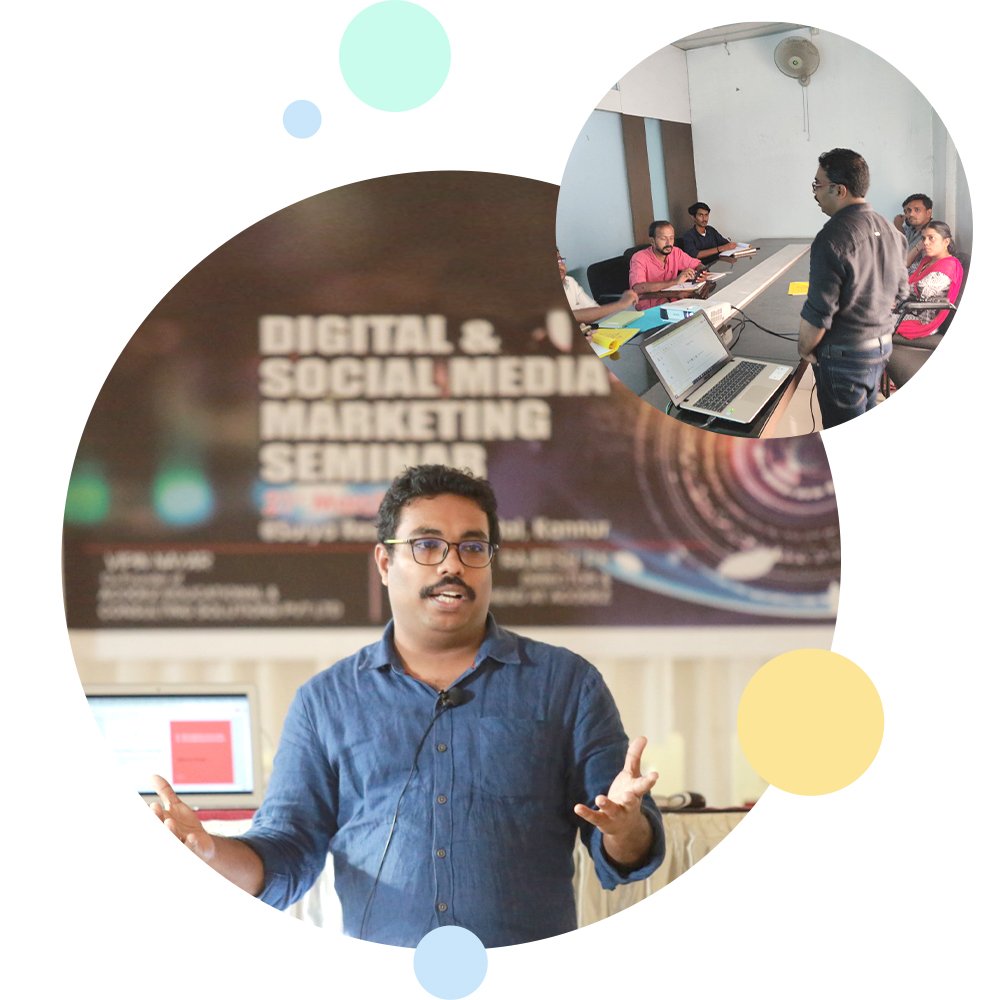 Aviv Digital Leading Training Institute for UI UX Design Course in Kochi
Today we see a large number of conventional businesses going online, and many new e-commerce stores open too. With more consumers preferring to shop from the comfort of their homes, high-speed internet, sophisticated technology, and the massive proliferation of mobile, online shopping has become extremely common. The government of Kerala is also encouraging the IT sector with various perks and initiatives like incubation centres, training programs, financial incentives, the establishment of cyber parks, and other infrastructure facilities. Whether new or old, every business that goes online needs to ensure that they have a strong presence that is a)capable of attracting customers from a wide area and b)increasing its revenues.
What this has resulted in, is the extremely high requirement for well-trained and expert professionals in the IT industry, especially for web development, web design, digital marketing, and more.
If you have good artistic ability and like solving challenges, becoming a UI/UX designer can be an exciting and fantastic career. By joining an institute that provides excellent training in web design, you can be a certified diploma holder in UI UX design. There are dozens of design schools in Kochi? So, how will you make sure to choose the best one that will give you the proper training and help you find a great job at the end of your course?
Aviv Digital is one of the best institutes to learn web design in Kochi. We have some of the most brilliant web designers in the IT industry as it is a part of Acodez IT Solutions which is a top web design and development company in Kerala. Our expert faculty has designed the curriculum for the course so that students will get the much-needed skills to get the best jobs and be successful in their careers. There is a huge shortage of qualified and skilled web designers not just in India but all over the world. There are thousands of IT companies starting up every year - that tells you what a huge scope there is for this field. Kochi has numerous IT parks which are getting filled up with startups at a fast pace. This just goes to show that it's the right time to embark on a career as a web designer and bag a job that pays a high salary. And for this, you have to learn from the best institute.
You may see many ads by institutes and training centres that claim to make you an expert web designer in a few weeks. Unfortunately, many students believe them and rush to join places where they feel they can get a certificate and job in no time. It is important to thoroughly check the reputation of the institute, reviews by past students, their course curriculum, whether they provide hands-on training on live projects, duration, fees, placement record, and so on. Don't be fooled by claims that sound too good to be true. You may end up in an institute that gives you some basic knowledge, and you will waste your money because that won't help you get a good job. You need to have advanced knowledge, be familiar with the proper tools, and have practical experience.
The course curriculum at Aviv Digital has been created by experts with years of experience, and they have included everything that a UI UX designer needs to learn to be successful. Our students get plenty of practical training along with in-depth theory sessions in the classroom. We ensure that our students get an all-round education in web design. Here are some of the modules we teach:
Concepts of web design
Concepts of graphics
Design typography
Responsive UI UX Design
Web Illustration
Layout Design
What helps the Aviv School of Design stand out is the well-researched, all-inclusive, well-designed, and practical curriculum. This certificate carries a lot of weight when a student applies for a job, as it is government-recognized. This seal of approval from the Government is thanks to our proper course curriculum and training methodology. Whether you apply anywhere in India or a country outside, a certificate from Aviv will open many doors for you.
Currently, we have three centres operational in Kerala, but we have already started work on a few more centres. The Aviv School of Design Kochi is conveniently located and can be accessed easily by road.
If you are looking to build a career in UI UX design, you have come to the right place. AT Aviv, you get extensive training in both theory and practicals. It is our goal to train students in such a way that they are completely industry-ready when they complete the course. Our students receive excellent training where they learn basic and advanced concepts, the requisite tools, and learn to take care of the finer details that a UI UX designer has to.
The faculty at Aviv are very skilled, knowledgeable, and friendly. Students are welcome to approach them with their doubts or for extra help to master the concepts and gain the skills required. They are happy to guide the students in whatever way they can because they are dedicated to ensuring that you are thorough with your subject.
If you want to be a really good UI UX designer, it is critical that you have plenty of exposure to real-life situations. Getting practical training will help you to design and resolve issues independently once you actually start working. As a sister concern of Acodez IT Solutions, you will get plenty of opportunities to work on live projects as we have several projects happening at any time.
Get trained by the best. Sign up at Aviv School of Design now!
Get Direction
From KSRTC Bus Stand, head towards the Shenoys Junction, then towards C P Ummer Road.
Continue on C P Ummer Road and turn left to the Rajaji Road.
Turn left again onto the M G Road and make a U-turn at Malaya Manorama where you will find the destination building - Jos Annexe on the left.
Aviv is on the 5th Floor at door no. 40/383 abone TBZ Jewellers.
From Ernakulam South Railway Station Road take the Karshaka towards the Karithala Road that ends and merges onto the Sahodaran Ayyappan Road.
Then take a U-turn at the Manorama Junction.
Then turn right after the Pallimukku Junction and you will find the Jos Annexe Building on the left.
Aviv Digital is situated on the 5th floor at door no. 40/383 above TBZ Jewllers..
From Kochi International Airport, take the Salem-Kochi Highway - NH 544 in Athani.
Then take to NH966A towards Goshree Road in Mulavukad.
Next take Madamakkal Road, then Shanmugham Road, next to Park Ave and finally head towards MG Road.
On the right side you will find the Jose Annex at the Jose Junction.
On to the 5th floor, above TBZ Jewellers, you will Aviv Digital - door no. 40/383.
More Locations
Kochi - India
AVIV DIGITAL,
Door No. 40/383,
5th Floor,
Jos Annex,
Jose Junction
M.G.Road,
Kochi-682016
Above TBZ Jewellers
info@avivdigital.com
Mob: +91 8157998844
Calicut - India
AVIV DIGITAL,
1/3446 D2,
Second Floor,
Sivam Complex,
Westhill
Kozhikode
Kerala 673005
info@avivdigital.com
Mob: +91 8156998844
Our certifications
Certified Digital Marketing Courses
What our learners have to say about us!
Frequently Asked Questions
What is UI/UX Design?
UI is related to the design elements and aesthetics of a website or digital product, and UX is associated with enhancing the user's experience through interaction with the design.
Does learning UI/UX Design provide a stable career option?
With the digitalization of stores, markets and almost everything, the demand for experienced developers and designers is on a rise. This provides a great opportunity for UI/UX designers. In the digital era, these jobs are always in demand.
Does Aviv provide internships or placement assistance after course completion?
Aviv offers internship opportunities at Acodez IT Solutions. You'll get practical experience working with live projects at Acodez. We also provide job assistance.
Are the certificates issued by Aviv government approved?
Yes, the certificates are of great value as they are approved by the Govt. of India.
Why should I choose Aviv for my UI/UX Design course?
At Aviv, you will be trained by industry experts. We provide in depth training in theory and practicals. We teach students the advanced concepts with providing necessary tools. In addition, working with ongoing projects at Acodez provides students with a great practical experience.