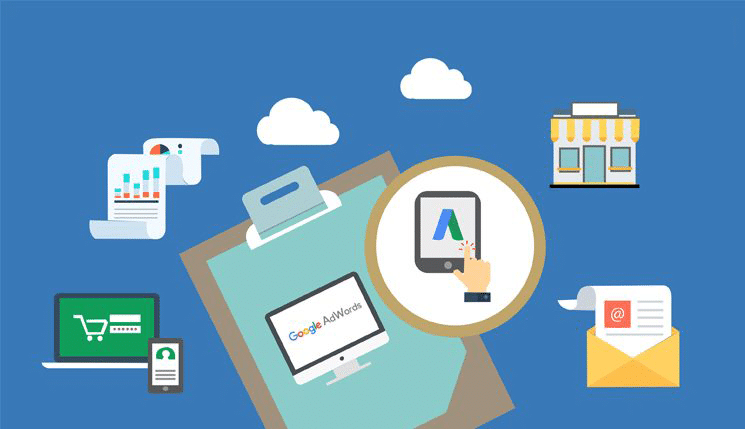 With the internet evolution, the advertising industry has marked its revolution and boon for the marketers.
This is not a surprise as the Google is the synonym of the internet and with the introduction of Google Adwords, the advertisers could find a perfect platform to fetch the leads at various stages of a sales funnel.
Let's scratch from the beginning and move on to its details!
Google Adwords acts as a connecting platform between the advertisers who offer a product or service and the potential customers who look for the same.
This helps the advertisers to offer their service or product to the relevant customers during various stages of their purchase pathways.
Advertise with Google Adwords and Reap the Benefits
Since the launching of Google Adwords in 2000, advertisers are gaining business benefits enormously. Here are many benefits of Adwords advertising:
Get intended audience at right time

Just imagine you are into apparels business and you want to attract the young audience. You place a billboard where the young crowd will get attracted. Yes, near colleges are the best location. But you can target anymore. With the help of Adwords, you can get apparel seekers when they are searching to purchase. This is what we call right audience at right time. This gives more targeting options to the marketers.

To measure anything and everything

We can consider the billboard example once again. You choose two locations to keep the billboards. The location you choose will be the most happening place in the city. But you won't be sure which location drives more sales. Is it first location or second one or both or none? No answers to these questions. But with Google Adwords, everything can be measured from clicks, impressions, conversion, time spent on the website etc. It also helps to measure and increase ROI by optimizing the performance based on the data.

Potential customers within your reach

On display network, potential customers can be reached with advanced features of targeting the market audience and custom affinity audience. From the different categories of web users, advertisers can customize or select a particular category to narrow down the audience. For example: If you are reading upcoming movie releases, watching movies on the internet, then you are likely to see an ad which is selling customized movie related shirts.

Remarketing

It is a common practice that a user checks for shoes, but don't purchase and leave the site. With Google Adwords, you can target the same user with new ads and new items with a special discount which is known as remarketing campaign. It helps to increase conversion rate.
Where are the Google Adwords Ads Displayed?
These are displayed mainly in two networks like Display Network and Search Network.
Display Network includes more than 2 million websites comprising Gmail and YouTube that reach 90% of people on the internet. Search network includes Google Search, Google maps, Google shopping, Google Play and Google search partner sites.
With the help of Google Adwords, an advertiser can get connected to the customer anywhere on the internet.
Different Types of Ad Formats
With Adwords, you can find a wide variety of ad formats to make a choice.
The various ad formats are Image Ads, Text Ads, Shopping Ads, Responsive Ads, Call only Ads.
Image Ads

Image ads formats which are available only for display network uses static graphs like .gif, flash ads etc and grab the attention of viewers on more than 2 million websites.

Text Ads

Text ads allow users to make a choice of ad extensions like call extension, site extension, message extension, location extension etc. This format is effective and simple that is displayed with 30 characters two headlines with 80 characters description.

Shopping Ads

Do you have a bigger inventory? Then you are an apt candidate for shopping ads. When shopping ads are displayed, product image, price, title, the name of the store etc will be shown.

Responsive Ads

It is quite difficult to fit the ads in display network of third-party websites due to the size. Responsive ads help users to automatically fit by adjusting the size and format according to the space available. It also considers the internet speed and device to identify the ad format that load quickly.

Call only Ads

This format is apt for the business transactions that are initiated through a phone call. The ad headline will have a business phone number and when the user clicks on the ad, the call gets connected directly to the intended service provider.
Google introduces new formats every now and then with the evolution of Adwords. But it is your decision to choose the right ad format and make compelling ads.
Structuring an Adwords Account
It is very important to know how to structure Adwords account in order to gain benefits.
Adwords has three levels; Campaign, Ad group, and Ads.
The base of your Google Adwords is the keyword and you can easily discover the most calling keywords from the tool named as 'Keyword planner'.
You just need to provide product or service, category or business website, sample phrase or keyword and the tool provides you with a plethora of keywords. Once the keywords are ready, you can now work with organizing the account.
Campaign

Without a unique objective, no campaigns will be successful. Every product of your business must have a campaign. It has more ad groups too.

At the campaign level, you will have settings like the type of campaign (Search Only Campaign, Search with Display select, Display Campaign, Call Only Campaign etc), geographical location, budget allocation, binding strategy type and other top-level settings. 

Ad Group

The set of keywords and ads comes under the Ad Group. Methods to structure your ad groups are based on three types like the set of keywords with the similar theme, the subcategory of product or service, geographical location difference where you want to display ads.

Keywords

Based on a particular theme, keywords are grouped into Ad groups. To list all keywords that are searched by the customers is difficult. Here comes the role of Google Adwords that give different keyword matches to reach a specific audience.

Ads

Various formats of the ad are available based on the campaign type. Per ad group, it is better to have at least three ads. Optimizing the ad group performance by new ad copies will make the performance better. Before publishing an Ad, Google strictly checks if it follows the right policy.

For example:
Now that you must have understood about Google Adword and its categories. Right?
How Google Adwords Works?
Now, let's discuss how Google AdWords works!
Have you noticed 4 ads on top of a page on Google? These ads are the topmost ads that are successful while competing with other competitors in the ad auction to attain their position.
When a Google user searches anything, Google Adwords considers every advertiser who bids on the keyword. Thus Ad rank is calculated for the keyword.
Ad rank is calculated by multiplying quality score of the keyword and bids.
Quality score is determined based on expected CTR (click-through rate), Ad relevancy to the search query and landing page experience.  Ads got selected to be displayed in search results are those which got above ad rank threshold and position are based on the rank.
If you utilize the Google Adwords platform effectively, you can discover benefits every day with data-driven decisions and performance measurement.
Aviv Digital is one of the leading search engine marketing training institute in Kerala. We offer a wide variety of globally recognized certification programs which includes SEO, SEM, SMM, Email Marketing and Inbound Marketing courses.
Want to know more about the course? Contact us at: +91 9037 489 577