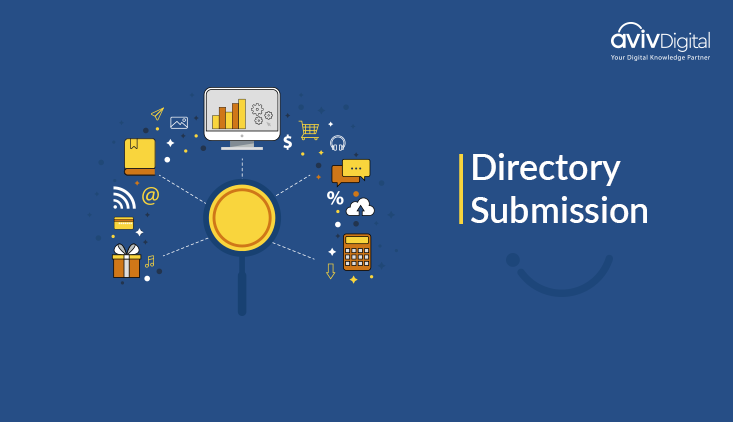 Directories are a kind of website which is used to store businesses and their information. Let us say; it is the process of adding a website to the web directory. In a telephone directory, you can find out any number by searching its name. Just like that, you can find any business and information about the company through a directory.
It is one of the trending off-page SEO techniques. You need to select the best directory to submit your website details like name, link, and description of your website, etc. Practicing it regularly helps to increase your domain authority and also you to get more traffic from Google and other search engines. It also increases your domain authority in Google search results. Directory submission helps to generate more traffic flow towards your website and improves the search engine rankings.
What Are The Benefits Of Directory Submission In SEO?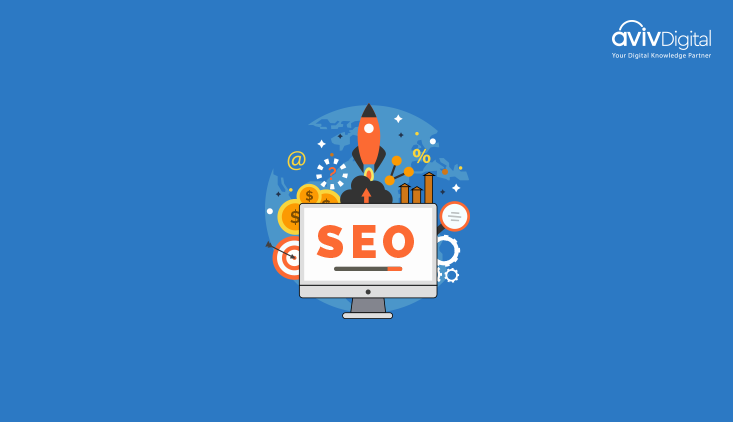 Directory submission is one of the most commonly used SEO strategies. Here are the few substantial benefits of directory submission
Better Search Engine Rankings
When you list your website in top directories, your site will get the required exposure online. Directory submission is a great way to build links and to boost your search engine rankings. Most of the SEO experts argue that free directory submission sites are of no use for getting better SEO results, but they are definitely worth giving a try.
Increase Link Popularity
One of the main advantages of directory submission is that you will get high-quality backlinks. Search engines always consider the number of backlinks you. Directory submission will give your website the required backlinks. It is a straightforward method to build links for your website. Free directory submission is beneficial to your sites giving you SEO ranking or link diversity. But you must be sure to pick the right DA sites to submit your sites. You can also hire people to do it for you!
Indexing of Pages and Blog Posts
Through directory submission, you get guaranteed search engine indexing. When you submit your website to directories, it will get indexed in the search engines. The search engines locate your site following the backlinks from other websites.
Generate More Traffic to Your Blog
If you have used the right keywords for your submissions, your directory listings will get listed in the search engine listings. It will send you a targeted audience to your website even if your site does not appear in top positions in the search engines.
Types Of Directory Submission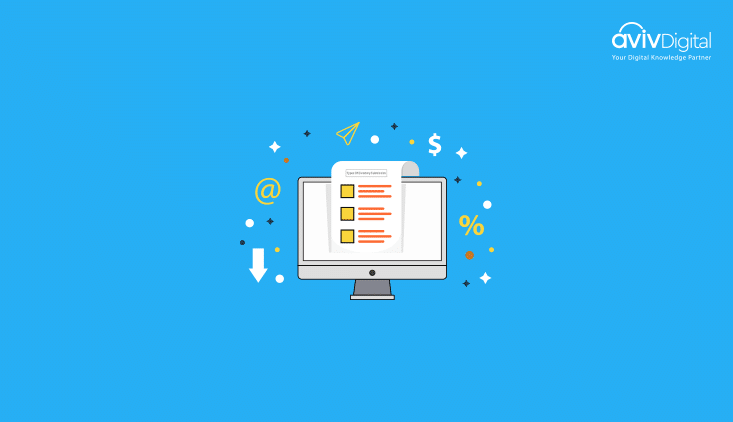 Directory submission is undoubtedly an impressive strategy to build up backlinks. But then there are several types of directory submission? We have listed out around eight types of submissions.

Free Directory Submission
It is a free directory submission but there is no guarantee of getting an approved link by the administrator, and it will also take a lot of time.
Reciprocal Regular Web Directory Listing
 Here you need to submit a reciprocal link to your site when you activate directory link. Then only directory administrator will approve your link.
Paid Directory Submission
Here you need to pay the owner of the directories site for submissions. You will get fast backlinks from this type. As it is a paid form, some of the sites offer this as a package for yearly or lifetime.
Automatic Directory Submission
As the name suggests, you can use software and tools to submit directories.

Manual Directory Submission
You need to do all the directory submissions manually. However, all the search engines including Google don't encourage manipulative ranking efforts.

Nofollow Directory Submission
The nofollow attribute usage is becoming controversial among search engines as you do not gain the desired ranking through them. In directory submissions, should you consider submitting your site to any no follow directories, it is a question that must be thoroughly thought out.

Dofollow Directory Submission
If you happen to be a blogger who wants to increase your blog rankings then you must head for do follow directories that help you to get SERP. Dofollow backlinks help in getting high rankings and also high traffic.

Niche Directory Submission
In this type of directories, it includes RSS feeds, blogs, scripts and software, Web hosting companies, Web designers, SEO companies and other online businesses. Every niche directory is dedicated to a specific subject, listed as a category under a general directory.

The more the frequency of links on your site, the more is the visibility and ranking on search engines. As the ranking of your site increases, search engines visit your page more frequently and this creates much value to your site.
How to do Directory Submission for SEO?
Here are some simple steps to submit your site to various blog directories and make backlinks.
Step:1    Some pre-submission work
Before making directory submission for your site, here are few simple tasks to that will help in easy submission without much hassle.
Create a notepad file and save the following there.
Your website URL

Address and contact details

A brief describing of your site.
Step 2:  Next find some awesome and huge lists of directories. Always keep in mind when you select any Directory site, choose that have high DA.
Step 3:  Here you can find the option to Submit / Submit Website / Submit Your Website / Add Website.

Step 4: You can get both the option there Free Listing & Paid Listing

Step 5: Then you need to submit your website & business detail in the form provided.

Step 6: After that you receive the final submission confirm email

Step 7: DONE
Do's And Don'ts Of Directory Submission

Do's of Directory Submission Sites
Here are a few do's for free directory submission sites, which you can follow while submitting your website or blog to these free directory submission sites.

Check whether the leading search engines index the directory or not. If search engines have not cached it, then there is no point in submitting your links in it.




Submit to all popular directories as it brings more traffic and also backlinks that will enhance your site's optimization process.

Make sure that the directory in question offers a unique category structure that helps in the better organization of info when you submit your site into categories. It will assist you to locate relevant information about your website in a quick time.


Check-out for the outbound links on the category link pages. This will give you a good insight into how helpful such a submission would be for your site.
Make sure you also check the domain authority of the web directory.


To ensure that your site is not already listed, perform a quick search in the directory. This practice is helpful to save your time.

Before the submission process itself, read and follow the guidelines of the directory.




The web directory has a wide range of subjects to choose from. Identify the single best category for your site. Submit your website to the single most relevant group. If you submit to inappropriate or irrelevant categories, then your site will be rejected or removed.

Another thing is, while you build links, always keep in mind the quality. Instead of numerous poor quality links, a single quality link is far better. By submitting the sites in quality directories, you can improve on the site's ranking.

Include the keywords you are trying to target in your anchor text, but you must not make them spammy. Do not use the same description and anchor text for every link. Try some minor changes to it and also target different keywords.

Always use an appropriate title and description. The title should have your targeted keyword which must appear in the anchor text. Create a description with all the main keywords of that page. But make sure you don't go stuffing the keywords in the description.

Links from high PR directories carry more weight. So, try to get as much as quality links as possible from high PR directories.

Never rely only on automated tools and software. Always opt for manual submission. If you are submitting websites to directories daily, then you can use Roboform which is an autofill password keeper that's encrypted.

Avoid paying for links and always aim for one-way links through directory submission.

Check your approval status on a regular basis and keep tracking your submissions. There are a lot of free directory submission sites that instantly approve the submission, and there are also sites or agencies that take money to submit your sites on a few top sites.
Document your work for future reference. This is essential because you need to know whether your SEO strategies are working well in your favor or not.

Don'ts Of Directory Submission Sites
You must avoid the following things at any costs when submitting your sites to free directory submission sites
A directory that uses the 'rel=no follow' attribute for your link is entirely no help in your optimization campaign. Search engines will never follow that link to your site. Even the redirects are often not considered for backlinks by search engines.
Mirror sites though it contains identical content it has different URLs altogether. So, do not submit mirror sites.
Do not submit URLs that contain similar content as there are other sites you have listed in the directory.
Some directories don't accept sites you submitted once in the same month. Few sites may allow this, but most of the directories display an error message, "Domain already exists in the directory". If you are not listed, rethink your submission, drill down to a more in-depth, and more relevant category and resubmit.
If the sites have overlapping and repetitive content, then they are not helpful to users of the directory. Multiple submissions of the related sites may result in the exclusion or deletion of those and all affiliated sites.
Never disguise your submission and submit the same URL more than once. For example, sending http://www.domain.org and http://www.domain.org/index.html is not a good practice.
If any site with an address redirects to another address, then don't submit that.
If the site contains incomplete and  "under construction" notice or includes broken graphics or links then don't submit such sites to a directory. Wait until a site is complete before submitting it.



Top FREE Directory Submission Sites List
https://www.hotfrog.com/
https://somuch.com/
usalistingdirectory.com
Marketinginternetdirectory.com
Gigablast.com
https://www.9sites.net/
http://www.freedirectorysubmit.com/
http://www.taapslink.org/
http://www.info-listings.com/
http://www.promotebusinessdirectory.com/
http://www.1abc.org/submit.php
http://www.addbusiness.net/
activesearchresults.com
bizsugar.com
http://www.urldirecting.com/
http://www.top-site-list.com/
http://www.highrankdirectory.com/
http://www.prolinkdirectory.com/
http://thalesdirectory.com/
http://www.a1webdirectory.org/
http://www.bestbusinesswebdirectory.com/
http://www.bizzdirectory.com/
http://www.abc-directory.com/
http://linksofchoice.com/
http://indexedlist.com/
http://directorysuper.com/
http://gatewayoflinks.com/
http://www.ranaf.com
http://www.sites-plus.com
http://www.sitepromotiondirectory.com
http://www.submissionwebdirectory.com
http://sercm.org/
http://www.prolinkdirectory.com/
http://pakranks.com/
http://www.gainweb.org/
http://pegasusdirectory.com/
http://www.anoj.org/
http://www.a1webdirectory.org/
http://www.addfreewebdirectory.com/
http://www.ananar.com/
https://www.cipinet.com/
http://www.h-log.com/
http://www.freetoprankdirectory.com/
www.elecdir.com
http://www.dizila.com/
http://www.ukinternetdirectory.net/
http://www.gmawebdirectory.com/
http://www.informationcrawler.com/
http://www.jewana.com/
http://www.linkpedia.net/
Aviv Digital is one of the leading digital marketing training institutes in Cochin, Kerala. We offer a wide variety of globally recognized certification programs that include SEO, SEM, SMM, Email Marketing and Inbound Marketing courses. For more details, Contact us at +91 8157998844