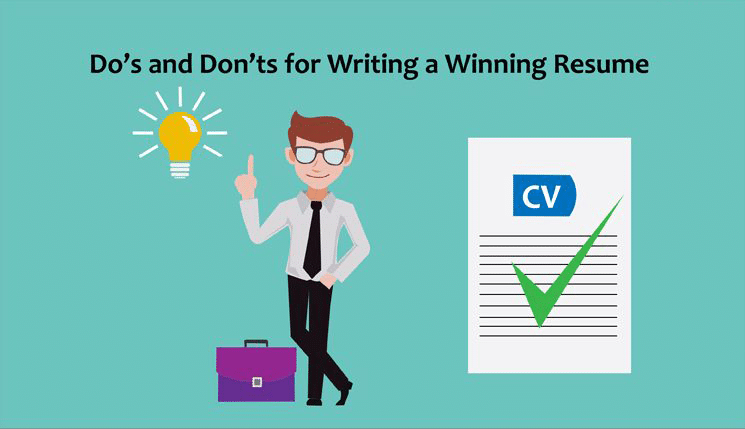 Have you ever evaluated your resume quality? Do you know the role of resume for a good job on a hiring table? If yes, you might have created an impactful resume by this time. If no, this blog is for you!!
Don't get surprised when I say recruiters spend just 6.25 seconds in resume perusal on an average.
With million resumes received by job portals, many are rejected by hiring companies because of the poor quality of resume, irrelevant experience or fake information.
Everyone tries to tune the professional skills before going for an interview. But making an impactful resume is as important as good performance in an interview because your hiring process starts right from when you send a resume.
Thus it is quite important to capture recruiter's eye within seconds. Since digital world is running ahead of any business and it adds the extra fuel needed to boost the digital marketing sector.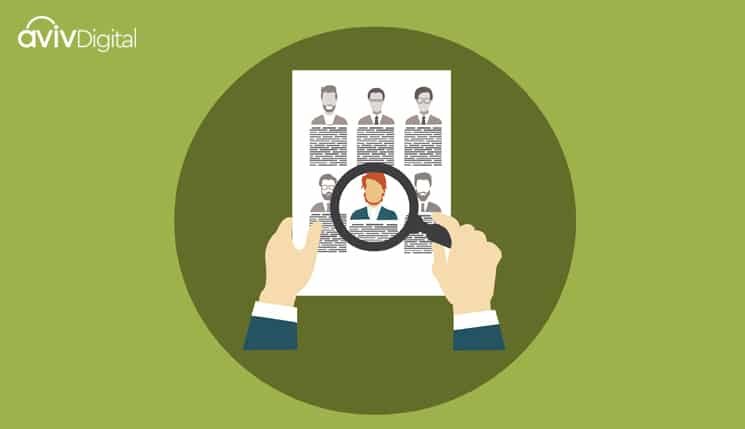 Coming years will surely witness many job opportunities in this area.
The critical reason to have an updated resume is that uploading an old resume shows your professional growth negligence. It is advisable to update your resume every four months that include recent experience and skills.
So let's move on how to create an impactful resume focusing digital industry jobs.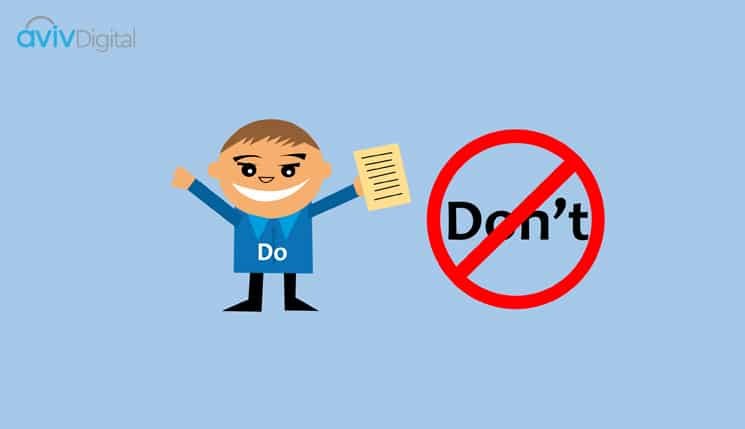 The Do's
The first impression is the best
This phrase is accurate for recruitment process too. It is your responsibility to impress your recruiter with the resume.
So display every information neatly especially, previous organization and job title. If right keywords are not used, your resume may get rejected in the initial round itself with Applicant Tracking System (ATS).
A good resume with exact requirements


You must write the resume based on some factors like nature of applying job, organization, experience, educational qualification, certifications, skills etc.So if you are applying for any digital marketing jobs, check with company website to know what are they looking for and pen down all details accordingly. It's important to highlight your skills and keywords in digital marketing industry. Your resume will never be complete and looks good if you don't provide contact information, name, and summary statement.

It is better to create a formal email address than a playful one. Don't forget to provide your phone number(s) in any case as the employer must contact you.

Focus top hiring companies


Presenting a perfect resume doesn't mean that you will get hired. The chances of getting hired even with a perfect resume are less than 5%. Thus it is inevitable that your resume must be optimally worded, relevant experience and skilled-focused resume for a specific opening.

Styles of resume that suits


When you are applying for any job especially digital marketing, there are two important styles to choose from:

This style is apt for the change of profession but it will be difficult to know the gaps between employments.

Without associating with a particular organization or employer, you can easily focus on achievements and transferable abilities.

This is a style of showcasing list of previous jobs with dates starting with the latest first with 5-6 duties and responsibilities.

If your employment history doesn't have any gaps, this is the best.

Work experience must grab attention


Before you present the work experience, make sure of the style you choose.

Work experience in the functional format:

This is to provide what you have done before rather than when you have done it.

You must include an accomplishment section that is composed briefly with 7-8 points, and any issues you encountered with the solution you made for it and related benefits in the digital marketing industry as a whole.

Work experience in the chronological format:


This can be written with exact month and year of joining and resigning with the name of the organization.

Example for a digital marketing resume:

Digital marketing Team leader, Company name (Sep 2015 – Present)

Graphic Designer, Company name (Dec 2013 – Aug 2015)

SEO Executive, Company name (Sep 2012 – Nov 2014)

Skills are assets!!! Present it neatly 


If you really wish to make your resume stand out of thousands, follow these steps.

Technical skills


You might have gained many skills and have worked with a different platform with advanced technologies. But if you fail to present it in your resume correctly, you may fail. Your technical expertise can be logically categorized into sections in the resume.

They are:

Title of the job 


Current designation with a summary of your role is mandatory. This helps the recruiter to match your skills with the role in their organization you have applied for.

Awards and Accomplishments
Have you won the title "Star Performer" certificate at your company? Include every career highlight in your resume. Let your employers understand to what extent your contribution will be an asset to them.

SEO skills


MS Excel, Google Analytics

WordPress, HTML

Keyword Analysis

On Page Optimization

E-Commerce

Off Page Optimization

Use of SEO to Drive Traffic

Google AdWords

Social Media Strategy

Website Links


Nowadays, most of the recruiters check the social media to find the qualified candidates and LinkedIn prefers to be the best in that.

So it is important to update your LinkedIn profile with a formal picture, recommendations, and value-added services. Add your LinkedIn profile and link to your resume.

Soft Skills


It is quite important to present your soft skills to the employer if you are a good team member with strong work ethics.

Some of the skills what the employers seek are:


Self Motivated

Strong written and verbal communication

Teamwork

Language expertise

Strong organization
The most important thing you must never forget while applying for a job is to enclose a cover letter. This gives the employer a good image of you. The cover letter is to showcase your experience, achievements, and expertise.
Let's consider writing a cover letter which you will find useful when pursuing a career in digital marketing industry.
Examine the website and render some information about the company you understood. This will make them assured that you are not simply applying for a job.

As a digital marketing specialist, you must include statistics like how you increased organic traffic with improved keyword rankings and so to impress recruiters.

You can even highlight your potential of converting traffic.

Employers always look for those who have good passion. So mention your passion for digital marketing industry.
Write a cover letter that is precise and short. In a nutshell, the employer must understand about you as a whole.
So, as of now, you know how to create a good quality resume to get recruited by a top organization.
But there is some information that definitely takes off your resume.
Yes, this falls as Don'ts in a resume.
The Don'ts
Personal information


There is a false practice of providing information like weight, height, marital status, religion, hobbies, date of birth etc. No one will be interested in reading your personal stuffs.

Unrelated work experiences


Don't showcase your irrelevant work experience in your resume. For example: you might have started your career as a mechanic, and now you may have applying for a position in IT firm after undergoing IT course. So mentioning your experience as a mechanic has nothing to do with the present employer.

Career objective


Career objective must be a two line summary of your work experience and your career goal instead of buzzwords to impress the employers.

Spelling and grammatical errors


Your resume must be 100% error-free. Take time to go through it carefully before submitting to check if it has any grammatical or spelling mistakes. Employers reject every resume with a single mistake.
Summary
Employers have a substantial cost in hiring employees. So they invest more effort and time in the screening process. If you are providing a namesake resume, the chances are more to get rejected than to get hired.
Implement all tips mentioned here to get hired by top-ranked organizations.