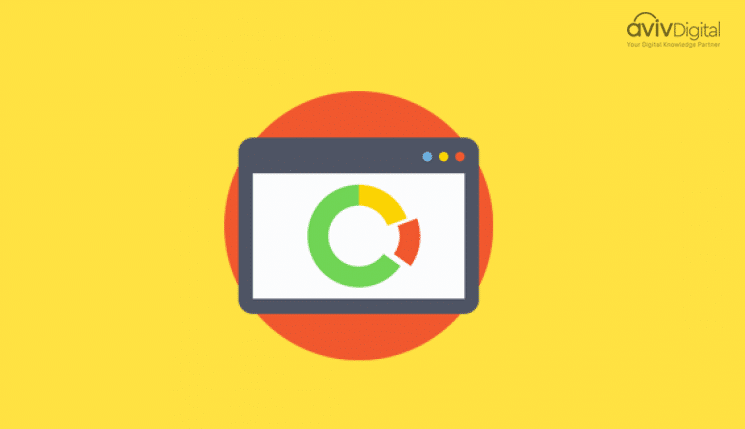 It is an obvious fact that Digital Marketing has been the primary choice for today's business world. The digital marketing industry widened the annual growth of business in Asia by 30% and this has become the main factor for the outgrowth of digital marketing industry among total $135 billion leveraged in online advertising globally. Digital media include emails, social media (like Facebook, Twitter), online blogging websites like Reddit, Tumblr etc and mobile applications. You must have seen the product advertisements while searching the net or watching YouTube videos. In fact, digital marketing provides the revenue that many YouTubers rely on for getting their income.
With the digital world on hands for the worldwide population, the total number of internet users worldwide may likely to pass 3 billion which is 42.4% of entire world's population and it is not too far from now as reported by eMarketer. Thus the business marketing through a digital platform has become a daunting challenge for every organization to meet their objectives in Marketing, CRM, Sales, Product development and Research. In order to fulfill the objectives, the demand for expert Digital Marketing professionals is quite high.
The demand for the skilled professionals has reached on its peak right from 2012 and the industry has seen over 10,000 jobs related to Social media and professional in the same arena. Even though the numbers of jobs were high, the organizations couldn't meet the talented personnel to meet their standards as reported by Mafoi. The lack of talented professionals was due to the absence of the right Digital marketing education. The skilled ones who completed the course get more digital marketing career opportunities with an average salary of Rs.15,000 – Rs. 25,000 per month and it is only for those who have completed the proper digital marketing course.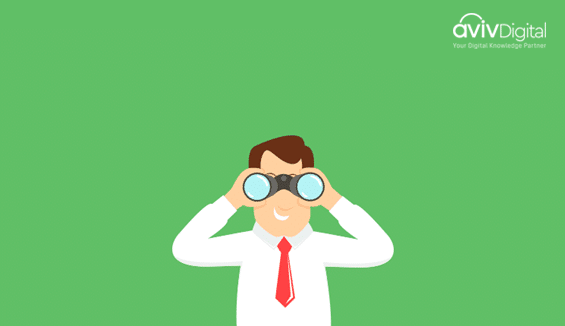 Are you an aspirant who needs to leverage Digital Marketing in your own organization or marketing profession to increase sales or a student to be in the same profession in the future? If you fall in any of the categories, then CDMM course will the right choice for you.
You get the best career in digital marketing in India after completion of CDMM course as it helps you to be masters in various Digital Marketing disciplines like Social media, SEM, SEO, Web Analytics, Email marketing & Inbound Marketing. Different organization has different objectives and the course helps you to meet the required skills set by each business organization. You can check out the scope of digital marketing in India.
Who should attend?
There may be many directions you can move on with a marketing education, which can be one of the best advantageous reasons to attend the course for marketing. If you are seeking the best career in digital marketing in India, the marketing courses not only gives you a dream job but also right communication via oral or written means how to shed ideas in a board meeting and system interpretation skills. Thus the marketing course will always be accurate for those who wish to transform their own business organization to reap heights of success through the proper marketing strategies.
Marketing professionals can be benefitted from us as we make you focus on pitching the marketing strategy to make your clients to get satisfied with you. This course will be extremely helpful to meet your targets easily.
Sales professionals can switch job to digital marketing as there are various digital marketing career opportunities or to enhance career growth by showing your presence on social media for customer engagement or prospect mining.
For any business owner, grabbing new customers will be the first objective. There are no other media than digital media for getting customers and it has become the most acquiring skills every business owner or entrepreneur must have today.
Digital marketing professionals can expand their skills in various areas of digital marketing for a successful career growth.
The 9 types of Digital Marketing
Search Engine Optimisation (SEO): As the name suggests, Search Engine Optimisation is basically categorizing and building traffic so as to make your Google searches more accurate and optimised. In this way, you'll get exactly what you're looking for from the search engine.


A major question that may arise is that 'what is the profit of the organisation behind optimising the search results'. You see, by removing traffic or clutter, the organisation may cause your result to include its own website or links, so you could avail its facilities and hence which will benefit them in the long run. 

A good SEO agency, usually charges around 1000-2000 UK pounds per month, whereas in India it's from 40k to 70k per month.
Pay Per Click Advertising (PPC):

Also called as Paid search, it basically involves the working behind the search engine. Instead of a more comprehensive and to-the-point clutter free approach of SEO, PPC involves the display of sponsored results, usually before we come to the SEO results.




They are also very temporary in nature, i.e. the PPC agency will cease to display your advertisements when you no longer pay them. It's easier and much faster than SEO. However, PPC results are blocked by applications such as ad blocks (which are used by almost every other user today). An average advertisement displayed by a

PPC agency usually is about 2-3 UK pounds

per click (in India it comes around 30k to 40k). But this can vary radically depending on the kind of industry you want to display the advertisements for, and can even be hundreds of pounds for insurance companies. PPC agencies can act like money sharks and quickly get you in debt if you're approach towards advertising is not more cautious and measured.
Public Relations (PR):

It might not be one of the conventional ways of digital marketing, but its influence on the market is way too large to ignore. Similar to viral marketing, Public Relations is one of the fastest ways of getting quick and easy exposure. Hence, it usually works through social media or blogs or other entertainment websites. PR is not only restricted to the digital aspect of marketing but can intervene in almost all aspects of life, such as giving a lecture at a convention. PR can be performed by the business holder himself if a little initiative is taken. Picking the right PR agency is probably the most important decision to be taken in this type of digital marketing, as PR agencies usually have expertise in a few exclusive industries and have a much smaller industry pool, than SEO or PPC.
Social Media Marketing:

It is mainly based on the core principle of providing a good customer support. Talking directly to the customer is probably the most reliable and best type of marketing. It is absolutely the best for new businesses as you can do it yourself, and it is very personal in nature, being more comfortable for customers to engage in.




Talking to the customers directly via social media(like Facebook, Instagram, Linkedin etc) helps these businesses to grow quickly and establish a good supplier-customer relationship. There are a tonne of such social media marketing pages you'll find on Facebook and Instagram and you can use them as an example when making your own page. Unlike other sorts of digital marketing, this requires time instead of money – 20 minutes a day can suffice for a starting business.
Content Marketing:

It is a hybrid of all the aspects of digital marketing. It includes PR, SEO and Social Media Marketing all working synchronously. It displays its content almost everywhere, from social media to podcasts and YouTube advertisements.  
Affiliate Marketing:

If you don't mind sharing your shares and revenues/profits with a partner, if it makes your work a lot easier, then Affiliate Marketing is definitely for you. Affiliate marketing is basically where you recruit certain individuals or salesmen for your company, in order to reduce the workload, offering them either a share of the profits or a fixed income. Being careful in hiring your affiliates is what you should look out for in this sort of Digital Marketing strategy.
Viral Marketing: If you manage to make a viral success out of your advertisements that is probably the way to go to get the fastest success. Viral Marketing involves Social Media Marketing, PR, and even content marketing. Viral Marketing is making your advertisement incredibly trendy or appealing to the masses to such an extent where, the public themselves will do you the favour of popularising it for entertainment purposes, indirectly leading to your profit. Viral Marketing can be self-innovated or you can rely upon marketing companies to do the work for you but can cost up to thousands of dollars. So being a little patient and artistic can actually save you a lot of money and helps you to get the message through more popularly.  Also, relying on these companies is not guaranteed to make your advertisement go viral, and the possibility of getting hoaxed is pretty high in these agencies.
Influencer Marketing: It's a relatively new, unique and exciting type of digital marketing strategy. A guru or mentor is usually somebody who has great influence over the aspect in which he holds expertise in. Finding such a guru in the world of marketing pertaining to your specific industry can help you out with your advertisement. Such a person of influence can promote your ideas or company and can bring you to the limelight and can bring you already existing clients. This is usually cheaper than the other strategies, as you can negotiate with the guru in real life, sorting out personal interests. As simple as a tweet or blog by the influencer can help propel your business idea to the masses. This is why Influencer Marketing is probably the most effective and inexpensive digital marketing strategy.
Website Marketing: Also called online marketing, as it involves a large plethora of activities to be indulged in to exercise your ideas. It doesn't include PR but is a somewhat nutshell of any of the previously mentioned strategies.
9 exciting job opportunities in digital marketing
Digital Marketing Manager:

A job opportunity for the more experienced digital marketing advertisers, (usually 5+ years). Proving your worth as a digital marketing expert can help you get picked up by a lot of companies as Digital Marketing Managers are often hunted and employed due to the lack of such experience in this industry. The salary can be as high as 15-20 lakh INR and can even reach 40 lakh INR. They are responsible for combining all the different aspects of digital marketing and lead the campaign or company.

Content Marketing Manager:

The content marketing manager is responsible for content marketing. Content Marketing managers report to Digital Marketing Managers or Senior VPs. Content Marketing managers are in charge of content writers, both in-house and freelancers. They manage all the content related activities of an organization. Content marketing managers usually earn about 4-13 lakhs per annum. The experience for such posts is usually of relatively fewer years(e.g. 3 years).

Inbound Marketing Manager:

The responsibilities of a content marketing manager and inbound marketing manager merge a lot. It is basically the work of a strategist and involves being more innovative in devising ways of attracting more customers. But, on the other hand, Content Marketing Manager carries out the execution of the plan or strategy.

Social Media Marketing Expert:

As the name suggests, these positions are open to people who exercise their advertising skills through the platform of social media like Facebook, Tumblr, etc.

Search Engine Marketer/Specialist:

Search engine specialists are those responsible for executing the strategies of SEO or PPC. Even though it's a separate post, it can be taken over by the Digital Marketing Manager himself in smaller companies.

SEO Executive:

Building traffic and clutter is the work of a Search Engine Optimizer. Experience in SEO tools is the basic requirement of such a job.

Conversion Rate Optimizer:

Converting an advertisement to the local language, might be just an example of what a person in this post may have to be responsible for. Converting to make the advertisement more relatable to the customers is the primary work of a Conversion Rate Optimiser.

Copywriter:

The copywriter helps the Search Engine Optimiser, to basically edit and help bring out a better end product advertisement.
So we see, how the Digital Marketing Industry offers huge employment opportunities to people across the country.
Aviv Digital is one of the leading digital marketing training institutes in Kochi, Kerala. We offer a wide variety of globally recognized certification programs which includes SEO, SEM, SMM, Email Marketing and Inbound Marketing course. For more details, Contact us at: +91 9037 489 577