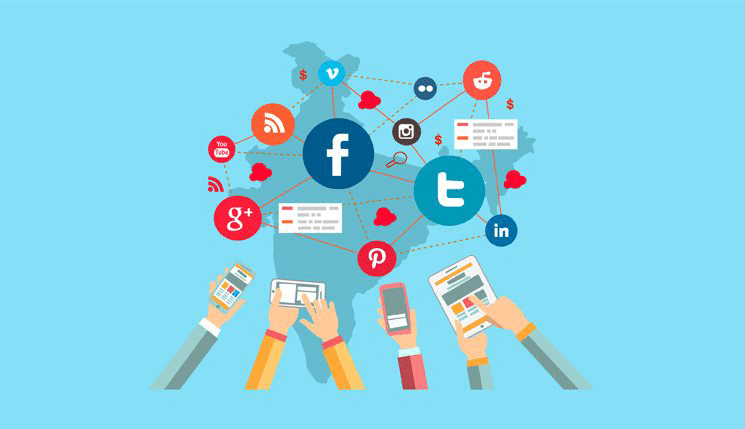 What is the Scope of Social Media in India?
The scope of social media in India is immense and increasing rapidly. It is the 10th biggest economy and also has the 2nd largest population in the world. A survey in 2019, which includes the top businesses admitted that 15-20% of their marketing budget is allocated for social media advertising. From that, it is understood the importance of social media in brand advertising.
There will not be any person who doesn't know what social media is. Isn't it? But many individuals may not know how it is important in digital marketing and how social media marketing can enhance career growth. Based on the Statista analysis it is been found that the number of users of the social network in India will be 258.27 million. It is a drastic rise from approximately 168 million users in 2016.
India is encountering development in the number of mobile users; regardless it contains just 16 percent of the nation's aggregate populace with access to the web. In addition, it is assessed that India's web clients will end up noticeably the world's biggest web base, after China and the US.
As purchasers turn out to be more connected with the things around them, from shopping to news and interaction, buyers are changing quick and now being presented to data immediately.
To take action accordingly with the new type of 'digital' buyers, even brands have customized their marketing, promotion, collaboration and engagement methodologies to address the issues, needs, and desires of their clients.
According to a survey by Ambassador, a famous SaaS referral marketing platform, 71% of those who have had a better social media experience with a brand will definitely refer it to others. This means that Social media is inevitable today and the brand which is not active on social media doesn't exist for their consumers.
Let's move on to what the social media industry is about before understanding the scope of social media marketing in India.
To be simple, social media marketing is the process of attaining attention or traffic through social media sites. Basically, marketing is based on customer usage regardless of the era. This means when we look back to history when there was the radio as the medium, advertising, and marketing through radio were quite popular.
Later, when Television came into place, companies have started with TV ads. TV advertising has been a boom even today also.
Now with the internet era of new marketing called as internet marketing or digital marketing, every company is trying to reach a good online presence and digital marketing gives a wide range of scope to social media marketing as we are in the era of many social networking sites which has millions of members across the globe. Social media marketing in India has a fantabulous future. That's for sure.
So before comprehending the scope of social media in India in the future, we must know the advantages and how can be used as a means of communication until we get a new marketing method. The global connectivity is at its peak nowadays. Before a decade or two, there were very few social networking sites available.
The biggest advantage of social networking sites is that they allow for interacting with people through videos, pictures, and texts with just a click on computers, laptops, tablets, smartphones, etc.
Why is Social Media Marketing a Must for Every Company?
Internet, Internet Everywhere!!
As per statistics for the years starting from 1993 till 2015, internet usage by the world population has been tremendously increased and now 40% of the population is using the internet. i.e., 3.42 billion users.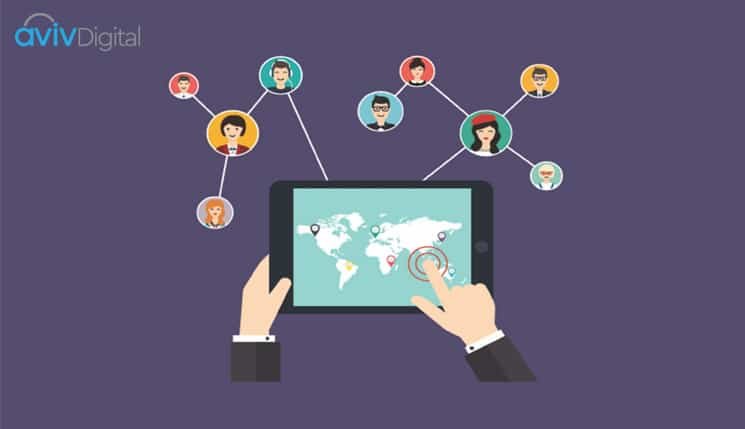 It was less than 2% of the world population in 1995. Thus based on these statistics, it is a compelling statement that the scope of social media marketing India will have a bright future in the coming years.
Audience Targeting
Traditional marketing was not able to target a specific audience with demographics and details. Do you agree with this? Definitely, yes. The marketing of any product aimed at mass marketing earlier. But today with the emerging trends of digital marketing, there are so many personalized methods to target the audience.
Smartphones Era
Every day, mobile phone users are increasing and as per the report by 2019, the number of mobile phone users will be 5.07 billion. This year it is 4.77 billion users worldwide. Check the difference within two years!! And most of the mobile phones now are smartphones that allow customers to get connected with the business anywhere and anytime.
High ROI with Less Cost
Social media marketing is a platform that provides high ROI with very less investment. This is why many small and medium scale organizations rely on social media for their marketing methods.
"Social Media Marketing (SMM) refers to processes that focus social networks and applications to publicize brand awareness or to promote specific products", states Techopedia.
So technically it means:
Developing sharable content and advertorials

Establishing social media platform presence

Encouraging feedback from the customers through contests and surveys
Social Media Platforms
What comes to mind when you talk about social media platforms? Facebook, Twitter, WhatsApp, LinkedIn, YouTube and Instagram. Correct?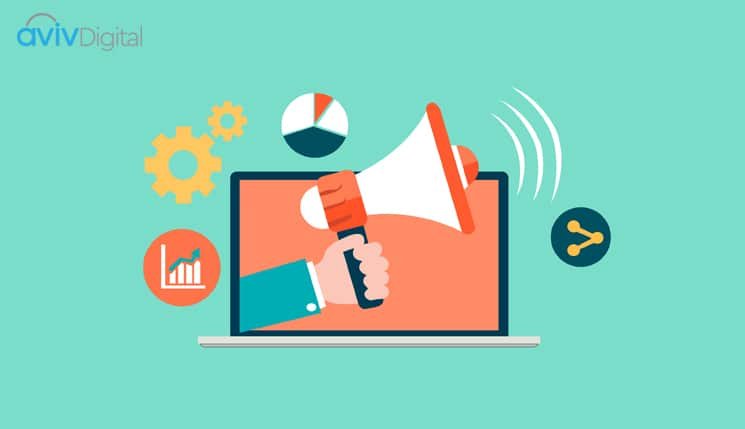 The ascent of social media is another important pattern that has been a standout amongst the most persevering medium of Digital Marketing far and wide. From Facebook and Instagram to Snapchat and YouTube, the advertisers have begun making and distributing customized content, stories and channels for entertainment as part of their marketing system.
With the brands having their own app and website which is not mobile-friendly specific, there arises an overlap with those that have mobile-friendly sites and apps. This is because the brand which has mobile-friendly sites indicates that they are specifically looking for a separate channel of engagement. All the marketing channels of social media are popular but different from each other in marketing through their unique models.
At present, India is the second-biggest client of Facebook and YouTube on the earth and if this pattern is to be accepted, traditional marketing mediums like TV, Print will soon initiate social media marketing as being each brand's pack of marketing cards.
Facebook

Facebook has more than 2 billion active users per month and is one of the best media to connect with friends and family through videos, posts, chats, etc.

Marketing through Facebook builds trust and it motivates the users to site sign up instead of selling directly.

The model of marketing through Facebook includes sharing videos, posts on a page, promotion of page, location, interest and demography based targeting and paid model for boosting pages and ads.


WhatsApp

Months active users on WhatsApp exceeds 1300 million as it allows free instant messaging (personal and group) with more privacy.

It is suitable for E-commerce, banks, individual service providers, travel and tourism companies.

It maps users' behavioral data by using it as a data repository by Facebook. These are then used by businesses to focus on relevant products to leads.
Partnerships with various businesses are allowed to communicate directly with users.

LinkedIn

LinkedIn is a business networking site that has approximately 500 million users monthly and includes professionals and corporate to connect with each other through job postings and professional knowledge intimating.

This platform is apt for corporate clients, B2B and small to medium-sized companies to MNCs.

Marketing models include boosting the post and top menu bar ads.

Twitter

Twitter is a micro-blogging site to connect with the world through tweets below 140 words and videos.
It allows freedom of expression of reviews on present issues and has approximately 328 million active users per month.

This platform is good for skilled B2C and B2B professionals.

Brand image can be boosted with conversation and posts can be targeted using hashtags.

Instagram

Instagram has more than 700 million active users per month and it is used for photo sharing and is linked with Twitter, FB, and Flickr.
This is accurate for growing local businesses, B2C, travel companies, lifestyle brands for visual contents, and showcasing the company's picture through pictures.

YouTube

This is one of the best video sharing platforms for local business, entertainment business, and B2C companies which have 1.5 billion monthly active users.

Marketing models include entertaining and educative videos to enhance engagement and if the view is more, you will get more money.

Quora

It is a social forum to ask questions and exchange answers for that with 100-200 active users monthly.

This will fit for education institutes, skilled professionals, teachers and professors as it can establish authority over a subject through knowledge sharing.
Some Best Social Media Tools:
The Future of Social Media & Digital Marketing in India for Professionals
A vital reason which has added to the development of digital advertising in India is the start-up culture which has developed into an environment needing to advance and market itself with the most financially savvy procedures.
As general methods like – SEM (Search Engine Marketing), SEO (Search Engine Optimization), and SMM (Social Media Marketing) keep on ruling the perch, marketing systems for new companies and in addition organizations in India will depend on these main elements of Digital Marketing to gain clients and develop.
The digital marketing industry is ever-growing and brings about more opportunities for career growth.
Furthermore, the rise of Digital Media has additionally made ready for educational courses and internet marketing schools which are empowering working experts, individual beginners, entrepreneurs to use the digital power and lift their expert way in the Digital Marketing area in India.
To be a master in digital marketing, it is advisable to get trained by world-class digital marketers like Aviv Digital, a brainchild of Acodez IT solutions.
Be a blogger

Affiliate Marketing and AdSense benefits

Begin freelancing services

Begin your own organization

Turn into a YouTuber

A new opening to digital journalism
Summary
As smartphones and internet develop in the nation, more organizations will concentrate on giving a consistent shopper involvement with promo offers, mobile updates, events and contents based on the conduct and interests. Moreover, with the ascent of WhatsApp and Facebook for organizations, brands will concentrate on additionally improving their advertising efforts to speak with clients specifically where they are destined to be discovered i.e. on their smartphones.
The normal Indian spends over 28 hours of the week online, which is a cause of immediate access to a world of data and media readily available. For utilizing the web for different purposes in life, Indians will keep on relying more on Digital mediums to search for items and associate with brands on the web. With the developing requirement for visual information, brands will keep on relying on recordings and pictures which attract the population.
Social Media Marketing uses Apps, Smartphones, Email, Computers, and Social Networks to associate and market a message to their potential or existing clients. As more Indians interface with each other through social stages, brands will use these stages to recount stories, catch consideration and at last, pitch their products or services to individuals. From culture and decisions to gender and orientation, the key parts of marketing a brand or a business will keep on evolving digitally in lieu of the present circumstances and future industry trends.
There is no lack of TV, Radio, Outdoor and Print Marketing and Advertising in India and it is more improbable that these customary mediums will go terminated at any point in the near future. The scope of social media marketing in India will keep on benefitting from the innovative, financial and social changes in the nation and Indian organizations should have a strong marketing methodology set up to receive maximum benefits.
Aviv Digital is one of the leading Digital marketing training institute in Kerala. We offer a wide variety of globally recognized certification programs which include SEO, SEM, SMM, Email Marketing and Inbound Marketing courses. For more details, Contact us at: +91 9037 489 577