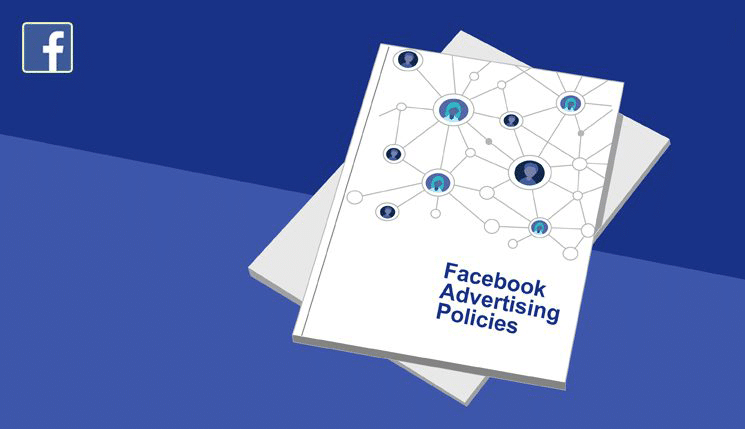 Looking to place an ad on Facebook? Are you aware of the ad policies? Yes, before you publish an ad on Facebook, it is important to note that the ad complies with the advertising policies in order not to get rejected.
Understanding the Policies
The policies are structured mainly to render an idea about the types of advert contents that are allowed. Each time when an advertisement is being placed by the advertiser, it is reviewed against these policies.
Reviewing the Advertisement
Every advertisement that is displayed on Facebook or Instagram makes sure they meet the standard advertising policies. When you place an order, the ads will be reviewed within 24 hours or sometime slinger than that.
Here are the elements that will be considered during the review process:
Images

Texts

Targeting

Positioning
Points to be Noted
Your advert is likely to be rejected if the content on the landing page is not fully functional or doesn't comply with advertising policies or doesn't match with product or service of the advert.

The status of the advert review process will be known with a notification. If it is approved you can view the results in Adverts Manager.

If your advert is rejected due to any reason mentioned above, you can edit it and resubmit for the approval.

The reasons for disapproval will be mentioned in the email provided by you.

Edit the advert and check for the compliance thoroughly and save the changes for review.
Before placing an ad on Facebook, it is better to check if it comes under prohibited content. So, what is prohibited content?
That content which cannot be submitted is known as prohibited content
and it includes:
Promotion of illegal products like alcohol for minors below the age group of 21 years.

Advertisements that include weapons like tasers, guns, explosives etc.

Adult content ads like overtly sexual images, adult products or services like sex toys and exotic dancers.

Those with sensational, scary, and content which evoke a negative response from the audience.

Adverts with content that implies personal assigns like religion, beliefs, race, ethnic origin, sexual practices, medical condition, gender identity, financial status, name etc.

Ads with misleading or false content like offers or business practices

Ads with social issues or politically exploitative content.

Those which play automatically without viewer permission or advertisements those expand within Facebook after clicking on the ads.

Ads that interfere with a viewer's ability to leave away from the page.

Ads that includes software that results in misleading experience or links to website that has spyware or malware products.

Contents with poor grammar or punctuations, symbols, letters and numbers.

Fake functional ads like CTA button on images which are not real

Images that contains results that are not real and those with before-and after-images.

Advertisements that promote loans like paycheck advances, or other short-term loan to include one's expenditure till next payday.

Ads that use techniques to disguise the content on ads or landing pages.
Check if your ad comes under restricted content if not under prohibited content.
Do you know what restricted content is? Not like prohibited content, it can be published on Facebook but only with permission.
Advertisements that promote alcohol must be complied with local laws of the country, guidelines, licenses and also targeting audience must meet the legal age required of the country.
Only if you have written permission, you can place ads that promote online dating services. It must comply with dating targeting requirements and guidelines for dating quality.

Ads that promote real online money gambling or real money lotteries or bingo or sports books or online real money casino are considered as restricted ones. Facebook will only advertise lotteries run by the government.

Only if you receive written permission from Facebook, ads promoting offline and online pharmacies will be allowed.

If you place an ad promoting acceptable herbal and dietary supplements, it must only target users above 18 years of age.

Advertisements that promote subscription services, services with negative choices, mobile marketing, automatic renewal etc are considered as restricted contents and need permission to place it.

It is important to tag the featured third-part product or business partner or brand if your ads promote branded content.
Are You Looking to Place a Video Ad on Facebook?
Let's check out if your Video Ad will be accepted or not
If your video ads have flashing screens or any disruptive experiences, it is likely to get rejected.

There is restriction towards entertainment contents like movies, TV shows, and video games trailers as they are allowed only with Facebook's written permission. Also, it must target users above 18 years of age only.

Targeting an audience shouldn't use options to discriminate against, provoke or harass or involve in predatory practices of advertisement.

Customizing audience must also comply with applicable terms.

Overly depicted content in adverts are not allowed.
For example adult content, drug and alcohol use, violence and profanity.
Now that you might be clear with the restricted, prohibited and policies to place an advert. Isn't it?
There are some positioning rules too while publishing an ad. Let's see what they are.
Ad Relevancy

It is quite important that all the elements of an ad like media, images or texts must be appropriate and match with the product, service and the targeted audience perusing the ad.

Ad Accuracy

Every ad must clearly represent the organization, service, product or brand.

Landing Pages

Products and services promoted in the landing pages must match with those in the ad on Facebook and it should be noted that landing page must not offer or link to prohibited products.
Some Tips to Lead Ads…
The advertisers are not allowed to request any questions to get users information without Facebook's permission.
If you need to ask substantially similar information, it is better to use the Facebook template question instead of your own built question.

For example: if you need to get the age of users, you can use the template question "Date of Birth" instead of "What is your age?"
Get permission before you ask for passport numbers, driving license numbers, government-issued identifiers, bank account numbers, financial status, credit or debit card numbers, debt, net worth, telephone or cable account numbers, credit scores, loyalty card numbers, health information, medical conditions, treatments or disabilities, current insurance policy numbers, usernames or passwords, religious beliefs, political affiliation, sexual orientation, dating habits, race etc.
Facebook Brand Assets' Usage
The advertisers must be aware that they shouldn't imply Facebook partnership of any kind or by another Facebook company.

Ads that link to Facebook branded content like pages, sites or events or groups that use login with Facebook must make limited reference with Facebook. This should be done in order to clarify the destination of the advertisement.

Ads must not use copyrights or trademarks by Facebook except those permitted by Instagram Brand guidelines or Brand Usage guidelines.
Restrictions for Usage of Data
Advertisers must make sure that any data fetched from the Facebook Ad is shared with some representing you or your service provider. It is also important to make aware of the service provider to limit the use of information obtained from Facebook and keep the information confidential and secure.

Facebook ad data should not be used for any purpose like retargeting, combining data across various advertisers' campaigns unless Facebook authorization or assessing Facebook advertising campaigns effectiveness.

Facebook advertising data should be used to edit, build, influence or augment user profiles with any mobile gadget identifier or any other device that recognizes browser, user, computer or device.

Facebook advertising data shouldn't be transferred to any ad exchange, ad network or monetization related service.
Aviv Digital is one of the leading social media marketing training institute in Cochin. We offer a wide variety of globally recognized certification programs which includes SEO, SEM, SMM, Email Marketing and Inbound Marketing courses.
Want to know more about the course? Contact us at: +91 9037 489 577