Looking ahead to pursue a Digital Marketing courses in Kolkata?
Not yet sure about the institution you want to join?
In this blog, we will discuss the best institution to learn digital marketing training programs in Kolkata along with a brief on digital marketing and its career opportunities.
A Brief on Digital Marketing
Digital Marketing also known as online marketing includes promoting the brand to connect with their potential customers using the internet or any other digital forms of communication. The marketing campaigns that involve digital communication are simply called digital marketing.
Over the last couple of years, there has been a tremendous increase in online platforms. This is due to the fact that everything is now done digitally. Take from our own day-to-day activities- from shopping for clothes to even paying the bills we highly depend on online platforms these days. Online platforms make it easy to finish off the task without needing to head out or wait in long queues just to pay bills. Online platforms make it convenient and flexible to do each thing and once we get used to it, there is no going back. Thus, it has given a rise to digital marketing professionals to a great extent.
Digital Marketing is classified into 8 categories. Which are:
Search Engine Optimization:
Pay-Per-Click
Social Media Marketing:
Content Marketing
Email Marketing
Mobile Marketing
Marketing Analytics
Affiliate Marketing.
The demand for digital marketing is booming. Henceforth, choosing to pursue a digital marketing training program will be an investment for your successful career. Digital marketing offers great many career opportunities as well as career benefits. For any firms or organizations, it has become a necessity to have their own online platforms to connect with their potential customers and thus they are seeking skilled digital marketing professionals to deal with digital marketing campaigns and to grow their presence across multiple digital channels. Lets us now look at the career opportunities and the roles and responsibilities of Digital Marketing;
Career opportunities in Digital Marketing:
Digital Marketing Manager
SEM Manager
SEO Specialist
Social Media and Content Manager
Copywriter
Content Writer
Advertising
Email Marketer
Digital Marketing Primary Job Responsibilities
Planning and executing the entire web, SEO/SEM, email, social media, database marketing, and digital advertisement campaigns.
Design, build and maintain a social media presence.
Measuring and reporting the performance of all the online marketing campaigns.
Identifies the trend and insights and optimizes the performance based on the insights.
Brainstorming the new and creative growth strategies
Work together with internal teams to develop landing pages and optimize the user experience
Utilizing strong analytical abilities for the purpose of evaluating end-to-end customer experience over multiple channels.
Identifying critical conversion points and drop-off points as well as optimizing user funnels.
Evaluating emerging technologies
To enjoy the career benefits of digital marketing, you need high-quality training based on leading industry standards. Learning the training program from a reputed institution has its own merits such as you will gain knowledge and skills on advanced tools, You will be taught by industry experts and professionals, and their course curriculum covers every aspect of practical skills and theoretical knowledge on digital marketing to make you competent on the field.
There are many institutions to learn Digital marketing courses in Kolkata. We have short-listed the 7 best training institutions to pursue digital marketing in Kolkata. The list of institutions is as follows:
Aviv Digital
Kinematics Institute
KDMI
Seven Boats Academy
EduPristine
Knowledge Hut
Digital Vidya
1. Aviv Digital
Aviv Digital can be ranked as the number 1 institution to learn digital marketing training programs in Kolkata. Possessing 14+ years of excellence in training, Aviv digital offers first-class training for their fellow students and help them to climb the ladder to a successful career. The training provided by experienced industry experts and professionals will give you a deeper insight into real-world situations. Aviv Digital also offers 100% placement support to their fellow students and helps them in creating a CV, interview preparation, submitting applications, and much more.
With an e-learning approach, Aviv digital offers flexibility and convenience to aspiring candidates so that they can learn according to their pace and time. Students can choose to pursue the course either through in-house training or online training based on their wish irrespective of which great attention will be given to each candidate. Aviv Digital also follows a unique learning approach to make the learning experience more interesting and knowledgeable.
Upon the completion of the training program, the students of Aviv digital will be rewarded with Govt. of India-approved certificates, and the institution also provides an opportunity for students of Aviv to do their internship program from Acodez IT solutions which is a leading web design and web development company in India. During the internship program, students get to experience many hands-on projects and assignments with the motive to get an understanding of real-world projects as well as learn essential tactics and strategies to complete the task efficiently.
Key Highlights of leaning from Aviv Digital
Global Standard
Flexible Study Options
Leading Digital Experts
Industry-Validated Syllabus
Gain up-to-date Industry Knowledge
Internationally Recognized Accreditation
Top Skills You Will Learn
SEO
SEM
Social Media and Content Marketing
Branding
Marketing Analytics
Aviv Digital Offers the following Digital Marketing Course:
1. Advanced Diploma in Digital Marketing
Advanced Diploma in Digital Marketing course is designed to provide you with a solid foundation in digital marketing and digital media. This course will give you an insight into the fast-paced world of online marketing and the techniques
Course Curriculum
Social Media Marketing (SMM)
Search Engine Optimization(SEO)
Search Engine Marketing (SEM)
Data Analysis and Tracking
Affiliate Marketing
Content Marketing
Email Marketing
Other Minor Courses
Duration: 7 Months Course ( 4 Months Classroom Training and 3 months On Job training from Acodez)
2. Diploma in Digital Marketing
The Digital Marketing Diploma is designed to equip you with the skills and knowledge to take command of your digital marketing.
Course Curriculum
Data Analysis and Tracking
Social Media Marketing (SMM)
Search Engine Optimization(SEO)
Search Engine Marketing (SEM)
Affiliate Marketing
Content Marketing
Email Marketing
Other Minor Courses
Duration: 5 Month Course ( 4 Months Classroom Training and 1 Month Internship)
3. Digital Marketing For Entrepreneurs
In Digital marketing for entrepreneurs course you will learn about the fundamentals of digital marketing and how it can help your business grow. You'll explore online advertising and where it fits in with your other marketing strategies, understand the different types of digital marketing including search engine optimization (SEO), search engine advertising (SEA), social media marketing and mobile marketing.
Course Curriculum
Social Media Marketing (SMM)
Search Engine Optimization(SEO)
Search Engine Marketing (SEM)
Duration: 2 Months Course (2 Months Classroom Training)
Minimum Eligibility
Bachelor's or Equivalent Degree
Plus Two
Course Faculty
Our Students Works On Brands Like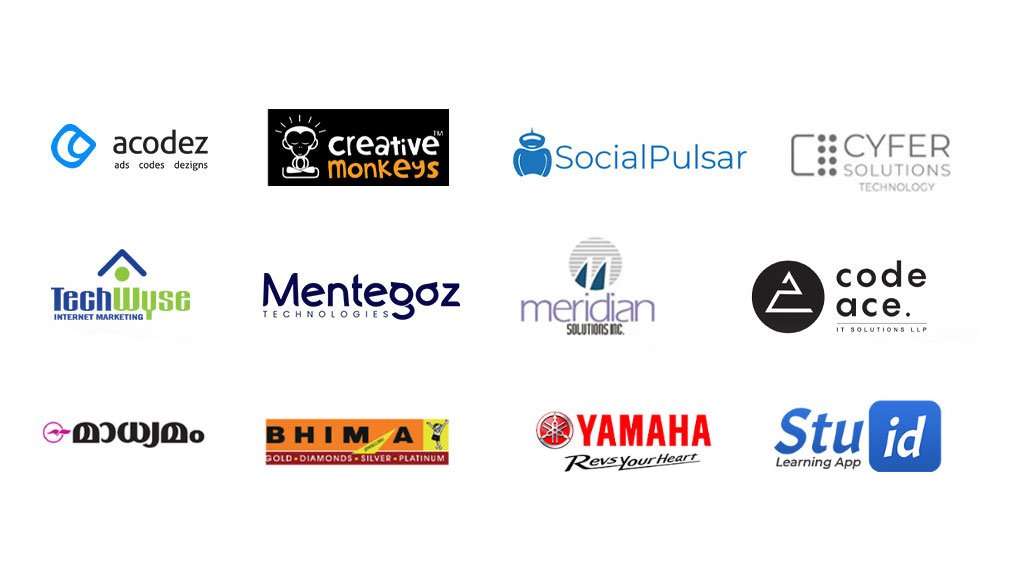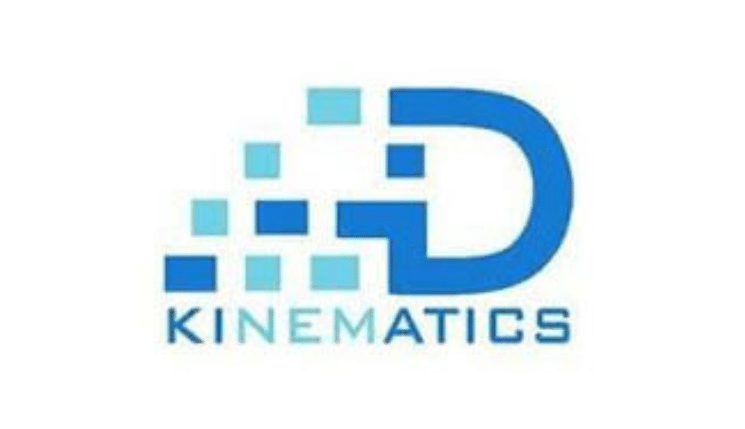 The next best institute to learn digital marketing course in Kolkata is Kinematics Institute. With 17+ years of experience in the industry, Kinematics offers excellent training in IT-based and digital marketing for its students at affordable prices. The training offered by senior faculties and the course curriculum covers every important topic starting from SEO to website creation. Kinematics Institute is located in Gour Sundar Seth Lane, Kolkata, West Bengal.
Course Syllabus
Search Engine Optimisation
WordPress Website
On-Page SEO
Off-Page SEO
Search Engine Algorithms
Social Media Marketing
Google Analytics
Content Marketing
Affiliate Marketing
Blogging and Freelancing
Course Duration: 6 Months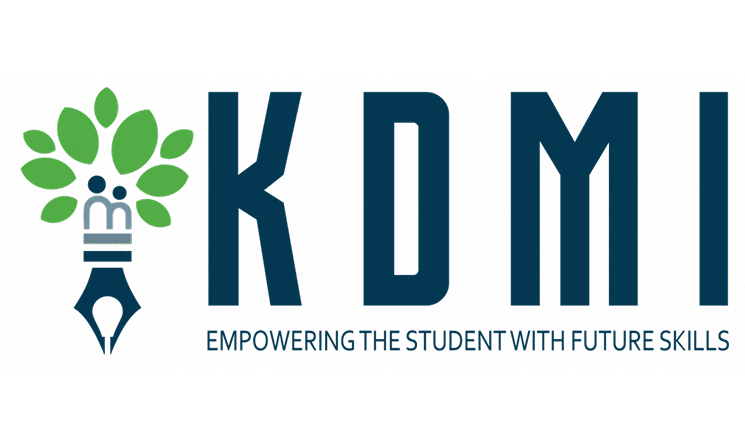 KDMI or Kolkata Digital Marketing Institution will be the next training institute choice to learn Digital marketing courses in Kolkata. The unique training offered by KDMI helps the students to accomplish their dreams and assist them to get a perfect job among the many job opportunities. The course is offered by professionals who hold great years of expertise in the field of marketing and they will guide you with their industrial experience throughout the training program. KDMI also provide demo class for the candidates to give them an understanding of the teaching style. KDMI is located in Bidhannagar, Kolkata, West Bengal
Course Highlights
Live project training
100% Job Placement Assistance
Integrated internship with certification
Business Support
Google certification
Free Bonuses With Course (Access to LMS portal with 100+ digital marketing video tutorials with 1-year of access + Free 1 Yr Hosting + Free Admission Goodies)
Affordable Fees
Course Duration: 6 Months Course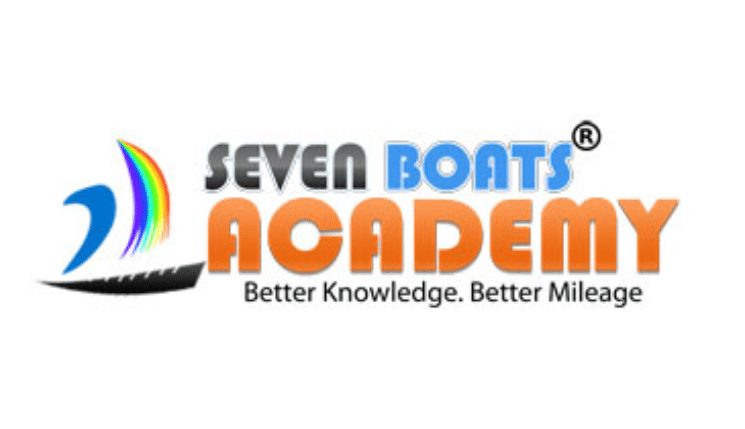 Seven Boats Academy is a premier digital marketing institute since 2011. With 11+ years of experience in the field, Seven Boats Academy offers excellent training that gives you a comprehensive idea of everything you need to know about digital marketing. This institute is known for its quality training and its faculties. Upon the completion of the course, the students will receive a globally accredited certificate along with placement opportunities. Seven Boats Academy is located on Cal Jessore Rd. Kolkata
Course Syllabus
SEO Training
Social Media Training
Internet Market Review
Search Engine Optimisation
Web Content Writing
Keyword Research And Analysis
Link Building
Article Writing And Blogging
PPC Training
Analytics
Email Marketing
AdWords
PPC
Google Analytics
WordPress
CMS Development
Course Duration: 3 Months
Another great institution to learn digital marketing courses in Kolkata is EduPristine. Possessing 10+ years of experience in the industry, EduPristine offers both in-housing training as well as online training. The training is offered by experienced industry faculties who bring out their experience into the classroom. The course comprises of discussion forums, case studies, and much more to make the learning experience great for the students. EduPristine is located in Camac Street, Kolkata
Course Highlights
Live Onboarding Session
100 hrs Instructor-led Online Training
15 hrs Soft Skill Training
Self-paced Learning Content
Case Study for Real-Life Practice
1 Domain Name
1 Business Email Account
Assured 6 Months of Web Hosting
1 Live Website Deployment
Prepare for International Certifications
24*7 LMS access with a 1-year validity
Experienced and Passionate Trainers
Dedicated Discussion Forums
After Course Engagement (ACE)
Placement Assistance
Knowledge Hut training institution is designed to provide first-class training for aspiring candidates in Digital Marketing and is one of the best training institutes in Kolkata to learn Digital Marketing Programs. The course comprises certified professionals who help the candidates in enhancing the skills and knowledge required to become proficient in the field. Knowledge Hut is located in Gariahat, Kolkata, West Bengal.
Courses Highlights
16 hours interactive session on Digital marketing
Learn the strategies needed to improve the reach of your business
Understand what works and what does not
Get comprehensive training from marketing gurus
Learn from real-world examples and case studies
Get downloadable courseware and course credits
Course Duration: 16 Hours interactive online session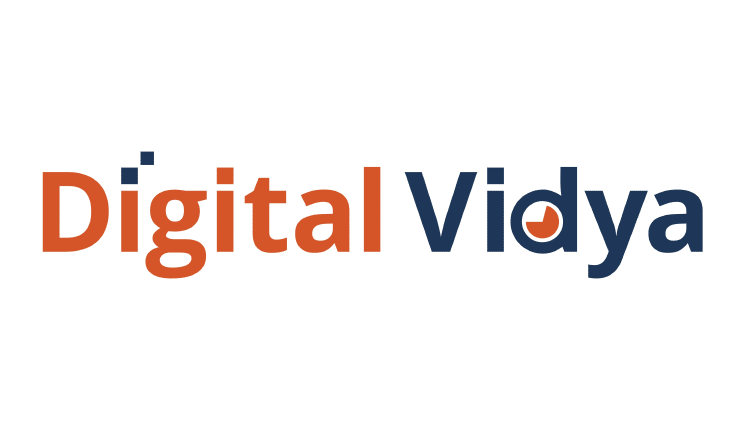 The last institute under the short-listed best institute to learn digital marketing courses in Kolkata is Digital Vidya. Founded in 2009, Digital Vidya aims in offering high-quality training in digital marketing to aspiring students and also to corporate professionals. The training provided by experts gives you a comprehensive understanding of everything to be covered in digital marketing and helps you to become a competent digital marketing professional. Digital Vidya is located in Jyangra Ghosh Para, Kolkata
Course Highlights
Hands-on learning across Digital Marketing tools
Case Studies
Assignments and Quizzes to test your knowledge
Mentorship Sessions
Guaranteed Paid Internships
Program Support
Career Coaching
Networking
Course Duration: 10 Months
Winding-Up
Digital Marketing is an interesting subject with many career benefits. Getting high-quality training in digital marketing helps you in getting placed in top companies. You might even get a chance to work with large companies like Google, Amazon, Facebook, etc. Dig into each institution to know the training approach, faculties, Course curriculum, placement support, etc before finalizing with the institution.
Aviv Digital stands out as a premier digital marketing institute in Calicut, Kerala. Our institute offers a diverse range of globally recognized certification programs, covering essential areas such as SEO, SEM, SMM, Email Marketing, and Inbound Marketing courses. To obtain more detailed information, please reach out to us at: +91 9037 489 577.