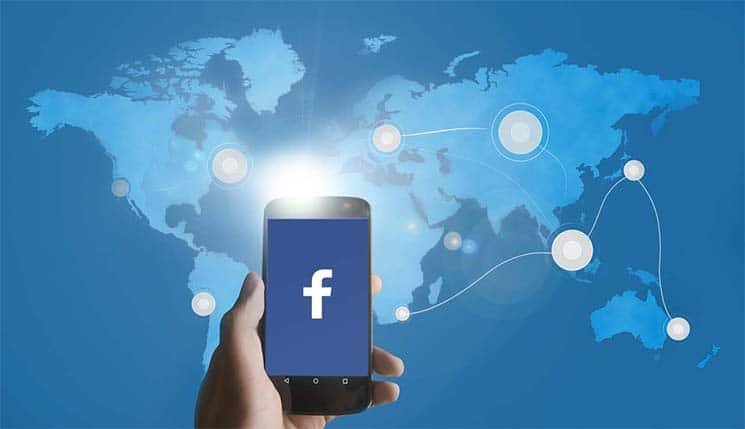 As you know, Facebook is the buzzword in the online world of connectivity. It is big, really big. If studies are to be believed, it has got around 1.25 billion active users out of which, more than 60% use it regularly (every day).
Remember the days, when there was Orkut. Then, Facebook came in and very slowly, Orkut started vanishing, until finally one day, when Orkut disappeared forever, paving the way for Facebook to rule the web world. At the time, when Facebook was launched, people were least bothered to use or were not even aware of its existence. This same population is the active users of Facebook today.
The growth might have been slow and steady, but after all these years, we can trust that Facebook is here to live forever. While all the others succumbed to the pressure from their competitors, Facebook was never affected and will continue to conquer hearts. We can assume that the number of active Facebook users will soon turn into million figures than the billions using it now.
Let us raise a toast to Facebook for having survived and bringing a smile to people's faces by connecting them to the world out there! With the high level of activity that's happening over the social media networks, it looks like you are losing a huge portion of your customer base if you are not active over Facebook. Reaching out to your loyal base of customers was never as easy as this. Only if you go out there, you will realize how far Facebook can help you to take your business to the next level.
This is one of the platforms, wherein you can actually find out where your people and then, target them. Facebook provides you with the provision to reach out to people based on their interests, location, and demographics.
But, before you start marketing using Facebook, there are a few basic and really important facts that you should be knowing so that you acquire the desired results.
1. Facebook user-buyer journey
Initially, used by college students and teens, today, almost everyone who's got an internet connection are using it. The assumption is that kids starting from the age of 13 to elderly people, everyone is using Facebook.
Researches show that people belonging to the age groups from 18 to 30 are active across the social media network, Facebook. With elderly people, the popularity decreases. The least reported usage of Facebook is among people belonging to the age group 65 and above. But, you need not worry if you are following the appropriate Facebook marketing strategies, as it will take you to the right audience.
Let us get started with marketing on Facebook
The ads, groups, and pages are the tools from Facebook that you can use to reach out to your people with ease. You can use these tools either individually or the combined effort of these to target your audience depending upon your needs.
2. Pages
You might be wondering how do these Facebook pages differ from the profiles that we create for individuals. They are very much similar to those profiles, wherein your users can like, share and even comment, while also receiving updates from the specific page across the newsfeed. There is the "Like" a page option, but only in some cases, they can follow the page.
You might require a mutual friend for following or sending friend requests to profiles with tight and secure privacy settings, but with these business Facebook pages, you can actually like any of them as you wish. There are no restrictions on the number of fans or followers that a page can have, though profiles have a limitation of 5,000 friends.
These pages are absolutely free and very easy to get them up, though it might not be easy to build a strong fan base initially.
3. Ads
As you are aware, Facebook's targeted ads platform is one of the best, which allows you to create ads specifically targeting a specific age group, location, and other demographics, including the kind of browsers or devices that the user is using. Users can choose between ads they wish to see and do not wish to see. They can choose to like a page that appears below the ad or just ignore and close it according to their interest.
Though ads might be too expensive, these provide you with a strong marketing foothold.
4. Groups
Very similar to the discussion forums, these Facebook groups come with specific features that you can find across pages and profiles. Depending on your industry, you can build groups that showcase your product offerings, which is one of the best ways to attract your target audiences.
These are free to build, and the engagement level is highly unbelievable, though it might become time-consuming at times.
The procedure in detail
Simple and easy to create, Facebook pages are the best marketing techniques to reach out to your people. The most attractive highlight is the cost and the ease of set up, which makes it highly supple, with no or minimum disadvantages, which can be easily overcome.
Many of the organizations fail to utilize the full powers of Facebook when reaching out to their people.
Let us get started
You need a logo for your business and where do you display this. The profile photo is the space for your logo.
Then, comes the cover image – it is up to you to decide which image you will upload there. You can either use some artwork, contact information or behind the screens images of your employees at work. Just ensure that the image you are using will attract your visitors.
The next is the "about" section, which comes below the logo of your company. You can start telling people about yourself and your company in this section. It is recommended that you provide appropriate information about your business, which is clear and precise. Ensure that the words you choose are not too complicated. You can add something interesting about your company, apart from the regular information on what you are doing here. This is the face of your business that is speaking to your people. So, ensure that it is best.
In the "basic info" section, ensure that you have entered all the details. Pay more attention on keeping the tone casual as well as friendly.
Several major brands use informal tones of communication to build a good rapport with their people.
5. Tabs
Toward the right of your "About" section, you will find minute squares, which are referred to as "tabs."
You can implement around 10 app tabs, which is usually referred to as the "favorites" section. The tabs for photos and likes are mandatory, and you can shift the position of the "likes" tab as per your wish. The top tabs are limited to four and ensure that the photos appear first always.
The positioning of these tabs depends upon the kind of business you are focusing on and the kind of visitor reaching out to you.
6. The wall of freedom
Anyone who likes your page will get notifications in their news feeds whenever you make a new post. This works the same way as in the case of your personal profiles. This means that whatever you are posting must be beneficial to your people and at the right time. Ensure that you are not creating redundancy and chaos in the news feeds of your users by posting too much of information simultaneously.
You've probably wondered if there's a method to schedule Facebook posts ahead of time if you've ever struggled to have regular content published to your brand's Facebook Page or Profile. There it is, indeed! The best solution is to use RecurPost, which allows you to schedule social media updates across several platforms. Advanced options such as bulk scheduling are also available.
Do you need ideas on what should be posted on your wall?
Blog post links

Announcing the launch or arrival of a new product or service

Online tools and their URLs that might be beneficial to your people

Discounts or coupon codes for your fans

Provide links to your company or industry-related articles
Even when you make these posts, do it often, but not so often that you end up annoying your people.
7. Interact and communicate with your fans
Unless you are interacting with your people, how do you expect to get to know what is going on their minds?
And for a page that has a lot of activity is way far better than others. Ask them questions. Talk to them. The questions should revolve around your products or services or the related industry domain. The responses that you receive are the best ones, and these will help you to enhance and improvise your business strategies moving forward.
Also, when a lot of people start interacting, the volume of engagement increases and this will automatically get you to the top of the Facebook News Feed. You can also utilize Facebook Live feature to interact with your fans directly. Or if you don't want to go live, you can do Facebook live using a prerecorded video too.
8. Avoid spamming
Bear in mind that when you spam, you are being a nuisance to your fans. Sending out uninterestingly boring ideas about your company or product will annoy your people, and they will slip out of your boundary and join your competitor's fan bandwagon, which is a failure for your business.
Send out only those posts that will add value to the lives of your people.
9. Analyzing statistics and results
The Facebook analytics are really helpful in determining the pace of your businesses' performance. A surge in fans or drop could mean that something is not right and gives you a second chance to rethink where you went wrong. You can also use Facebook insights tools for better understanding and deeper knowledge.
Targeted advertising is one way that Facebook allows you to reach out to the right people.
Using per-click or per-impression, you can find out the bids on ads similar to yours and then ensure that these are in line with the industry-specific expectations.
10. Different types of Facebook ads
You can either create ads that are for installing mobile apps or ads that promote Facebook events or ads that direct people to your Facebook page.
11. Feedback is valuable
Users can choose to like or hide an advertisement on Facebook. If they choose to hide yours, Facebook tells you why as it asks for the reason before hiding it from the people. This valuable feedback gives you space for improvisation.
Would you like to create an excellent Facebook marketing campaign for your business? Then, contact us. We can help you.
Aviv digital is one of the best digital marketing trainers helping and guiding aspirants, entrepreneurs, and job hunters to follow their passion and reach great heights in business. For further details, please contact us today.