There has been a tremendous rise in the number of eCommerce stores, especially in the last few years. Consumers began leveraging their search options to research and understand products before buying them.
Customers look for the business mainly through their searches and find you out when their requirements match the services you offer. If you don't show up in these results, then how do they know you exist?
A huge percentage of website designers deal with eCommerce SEO (Search Engine Optimization) issues while they develop content, but they might be using a dated approach. These solid suggestions could be questioned at the present, hence businesses don't receive the ratings they should get.
Natural Language Processing (NLP) models that work around AI-based algorithms pose serious problems, hence SEO skills will remain high in demand even in the future. Let's look at the 4 common Mistakes in E-commerce SEO and best practices for eCommerce to fix these mistakes while managing your eCommerce store.
Why is SEO for eCommerce Websites necessary?
Why is SEO crucial for eCommerce websites? Since eCommerce stores have made a shift to the direct-to-consumer approach, it makes the buying process complex for the customers. Businesses need to make customer research easy with the right optimization approach that helps to streamline the purchase.
Online search is similar to conventional window shopping– you showcase a storefront to show up the products, where users can find the brand and products you offer. Hence, eCommerce SEO is a challenging process.
For instance, a short-tail search for jeans brings almost 4,14,00,00,000 results, followed by the top results that display popular eCommerce stores, popular products, suggested questions, and product listings. In this context, building an eCommerce SEO strategy to win over 4,14,00,00,000 listings is difficult.
Hence, you need to take care of the usual SEO mistakes and adopt timely solutions that can solve these concerns. Let's take a glance at the common SEO mistakes to avoid in 2022 and the solutions you can adopt to fix these issues and help optimize your eCommerce stores.
Mistakes in E-commerce SEO and How to Fix Them
1. Not paying attention to making the content unique
Perhaps one of the most common but serious mistakes websites make would be not paying attention to the content and its uniqueness. The businesses should ensure that the Google SEO eCommerce strategies are well met with unique and relevant content.
When you use content already published on the Web or when you use the same content in an eCommerce site with no proper adoption of SEO, this creates problems of duplicate content.
2. How can you fix this issue of duplicate content?
It is definitely sometimes difficult to create unique descriptions when you have similar products or exactly the same products the other sites would have already published on the Internet.
When you publish this content, you earn the least chances to rank for those keywords, because Google understands the similarity and ignores your web pages.
You can use more user-generated content such as reviews, images, videos, or infographics to give more product information that lets users feel your product pages are useful and unique.
For instance, when you sell a product that is already available at Amazon, how can you make the product page more impressive? Here you can write a small review about the product usage, include some reviews from customers, and include a video that explains the unique features of the product.
An eCommerce site can have many product categories with small content that you can also find on the details page. Google finds this duplicate, so the ideal way is to accommodate more unique text about products in each category. You can do this if it is not possible to no-index the pages.
No-indexing the category pages helps you to avoid duplicate content concerns but the apt solution is to make efforts to make them unique through more content useful for users and search engines.
Another SEO setting you should apply is to make sure that all the pages follow canonical URLs, where Google understands the important store pages. Canonical tags help Google recognize the version of the page you wish to bring in the search results. This helps to enhance the indexing and crawling of your website.
Here is a glance at content mistakes you might make on your eCommerce store pages:
Ignore category pages and not including the descriptions
Copy and spin descriptions from the other eCommerce sites
Using badly optimized titles for your store products
Not paying attention to the meta description that improves CTR ( Click Through Rate) in the search results.
The content is an integral part that matters to both the search engines and users alike. If you manage poorly written content, then people might not engage or buy from your store. In this case, your store is not going to win any conversions.
3. Including the wrong type of links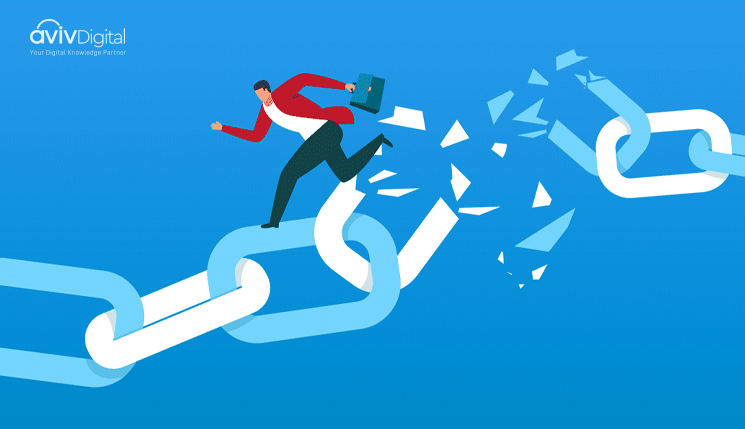 While implementing the SEO strategy for eCommerce websites, you don't require too many links in your content. Though the SEO experts state that the links leading to About Us or Contact Us pages work great for small business owners. However, many people choose to incorporate long-tail contextual links, which seem more like spam for crawling agents. As per Google's Index Coverage algorithm, it prefers to follow links, hence it rates down the websites if they have broken links.
4. How can you fix these issues with links?
You may consider setting up a general plain-text sitemap rather than going for contextual links. With this approach, you can boost the number of links for crawlers to identify the legitimacy of your site.
Don't ignore the other search engines too. Though Google is the biggest player, you should keep a focus on what happens with the preferred tools of users, to keep an edge over the competition.
If your e-commerce site removes listings automatically after selling a product, you should accommodate certain scripts that can update the other links, so that it avoids messing up with any broken links.
5. Using Bad URLs and non-optimized titles or descriptions
This is yet one of the most common eCommerce SEO mistakes that businesses commit while doing SEO for e-commerce storefronts. If you use an e-commerce store, there are chances that the URLs could be something like this.
http://www.ecommercestore.com/productid=11234?anothercode/1234
This is a clear example of ready-made e-commerce software with URLs badly formatted. It doesn't help search engines or users to understand the intent of any page. A good URL describes what the late is all about.
For instance,
http://www.eCommercestore.com/electronics/fans/havells-fans-200s/
Apart from the URLs, the descriptions and product URLs need to be unique for all web pages to implement the best SEO practices.
6. How to fix these URL issues?
This greatly relies on the features of the e-commerce software you use. Consult with the provider and understand how to change the structure of URLs, this helps to make your URLs SEO-friendly. 
Ensure that for every change you make in the URL, there needs to be a 301 redirect to let Google follow these changes without affecting the incoming links and rankings.
7. You ignore the optimization for mobile
More users focus on shopping through their mobile devices. Mobile devices have made a share of 68% in terms of the search click share in 2021. Mobile eCommerce store sales are expected to make a value of 432.2 billion USD by 2022. This is a huge value you cannot ignore.
You may have products or services that focus on mobile users, but it is still the best when you have mobile-friendly websites since most buying searches begin with the mobile, which later continues with the desktops. In terms of SEO, Google identifies whether you own a mobile-friendly website and informs the same users with short notes in the Search Engine Results Pages (SERPs).
8. How to fix mobile optimization issues?
To adopt the best SEO strategies for an eCommerce website, you need to take care of a mobile-friendly website, and there are many ways to do this. Firstly, check with the provider– almost every eCommerce platform offers the mobile-optimized version, however not enabled by default.
Otherwise, you can hire a developer who can make the website responsive, or choose any third-party services that help you build and manage a mobile website (you may search 'make a mobile-friendly website' in Google and choose from the results). Making a mobile-optimized site may include an additional cost, but this is recommended to ensure usability and SEO.
Wrap Up
We hope you have got a perfect and quick eCommerce SEO checklist to identify the common SEO mistakes and adopt methods to rectify them. There are numerous factors that impact ranking in SERP results. When you consider and resolve the above-mentioned mistakes, you can start your journey toward a successful eCommerce store.
With small but progressive steps to correct these mistakes, you can implement SEO best practices for eCommerce. To deploy the best SEO strategies for any eCommerce store, SEO professionals need to be aware of managing the issues and rectifying them in time.
Learning SEO and advanced digital marketing techniques from an accomplished and career-oriented digital marketing institute help you manage SEO-friendly eCommerce stores and websites.
AvivDigital offers the best digital marketing courses in kerala to every digital marketing aspirant, including freshers, professionals, and entrepreneurs. With the finest Digital marketing certification courses accepted worldwide, and advanced concepts like SEO, SMM, SEM, Email Marketing, & Inbound marketing techniques, we have gained trust as the best digital marketing course in Calicut. To know in detail about the course schedule and workshops, contact us through a quote or call us right away at +91 8157998844 or +91 81569 98844