If you are looking to have a high-paying design career, Pune will be the right place to get better exposure. There are various excellent institutions in Pune that focus on enriching the students with top tools and techniques. Through this blog, we will be discussing some of the best institutions to pursue UI and UX design courses in Pune.
As well all know, due to the tremendous progress in technology, the career projection for professionals skilled in UI and UX is elevated. Choosing to have a career in this field henceforth makes it ideal to have a successful career future. Before moving on to the list of institutions, let us take a look into what UI and UX are
UI Design or User Interface Design includes everything that a user use to interact while using the digital product/services which includes sounds, screens, lights, keyboards, etc. UI design is all about the outlook and the appearance of the device used by the user.
UX design short for User Experience design is designed to make betterment to the user interface. UX design includes all factors regarding user interaction with applications, products, or operating systems and it simply deals with the design of product, operation as well as how it meets the user's needs.
Career Opportunities in UI and UX Design
UX Designer
Web Designer
UX Analyst
UI Designer
UX Architect
The Primary Job Responsibilities of UX Designers Include
Performing user research
Designing of user flows and wireframes
Creating prototypes of the product
Testing the product with real users
Make necessary improvements on the product over time
The Primary Job Responsibilities of UI Designers Include
Carry out all the stages of visual design
Creating wireframes, user flows, storyboards, and site maps
Set up and promote the brand's design guidelines, standards, and practices.
The top 7 institutions to learn Ui and Ux design courses from Pune are as follows:
Aviv Digital
Freelancers Academy
Seven Mentor
ImaginXP
Felix- ITs
Edit Institute
DesignBoat
1. Aviv Digital
The best training center to learn UI and UX design course in Pune is no doubt Aviv Digital. But what makes it the best? Let me make it clear to you with the following points:
Aviv Digital possess +14 years of excellence in the field and provides high-quality training for their students to lead a successful career
The training includes certified industry professionals who bring out their real-world experience into the classroom.
All their training program is based on leading industry standards and their course curriculum is well structured and beautifully designed to cover all the essential topics in UI and UX COVERING basics to advance skills and knowledge with the motive to make the candidates an expert in the field.
Upon the completion of the training program, the students of Aviv Digital are rewarded with globally accredited certificates.
The students also get 100% placement support and receive all the assistance required in finding a promising job such as CV creation, interview preparation, submitting applications, etc
Aviv Digital offers both in-house training as well as online training for fellow students. The students experience flexibility and convenience to study according to their time and space irrespective of which great attention will be given to every candidate.
They follow a well-learning approach consisting of case studies, classroom discussions, and many other events with a motive to make sessions more interesting and knowledgeable.
upon the completion of the training program, the best students will have an opportunity to do their internship at Acodez IT Solutions which is a leading web design and web development company in India. The candidates will experience many hands-on projects and assignments guided by the mentor who also impart them the necessary tactics and strategies to complete the task more productively and efficiently.
Key Highlights of leaning from Aviv Digital
Global Standard
Flexible Study Options
Leading Digital Experts
Industry-Validated Syllabus
Gain up-to-date Industry Knowledge
Internationally Recognized Accreditation
Skills you will learn in UI and UX design course
Concepts of UI & UX Design
Design Thinking
Information Architecture
Wireframing & Prototyping
Typography & Colors
Intro to Design Tools (XD/Figma/Sketch)
UI and UX Design Course Curriculum
Module 1:
THE BASICS
Introduction to user research
User Research Process & Methods
Waterfall, Agile, Scrum Process Models
Intro to Software Tools
Module 2:
RESEARCH
Introduction
Design Thinking
Empathy Mapping
User Interview
User Persona
Assignments
Module 3:
ANALYSIS
Competitor analysis
User-centered analysis
Data analysis
Task flow evaluation
Identify User Pain points
Google Analytics
Human-computer interaction
Module 4:
IA, WIREFRAMING
User Flow & Journey Mapping
Information Architecture
SEO and accessibility
Card Sorting
Navigation & hierarchy creation
Sketching
Wireframing
Prototyping
Module 5:
VISUAL DESIGN
Design Principles
Typography
Color
Understanding Android & IOS design guidelines
Navigation & hierarchy creation
Intro to Design Tools (XD/Figma/Sketch)
Converting Wireframes to Visual Design
Module 6:
PROTOTYPING & PRESENTATION
Create Style guides & Assets
Create interactive prototypes (Figma/Protopie/Marvel)
Presentation
Module 7:
PORTFOLIO CREATION
Creating a portfolio in Behance/ other platforms
Interview Preparation
Certification
Who can learn this program?
You can learn this program if you are:
Freshers with basics
UI Developers
Mobile Developers
HTML Developers
Minimum Eligibility:
Bachelor's or Equivalent Degree
Any 3 Year Diploma
Plus 2
Course Duration: 6 Months (4 months of Classroom Training & 2 Months Internship at Acodez)
Course Faculty
Our Students Work on Brands Like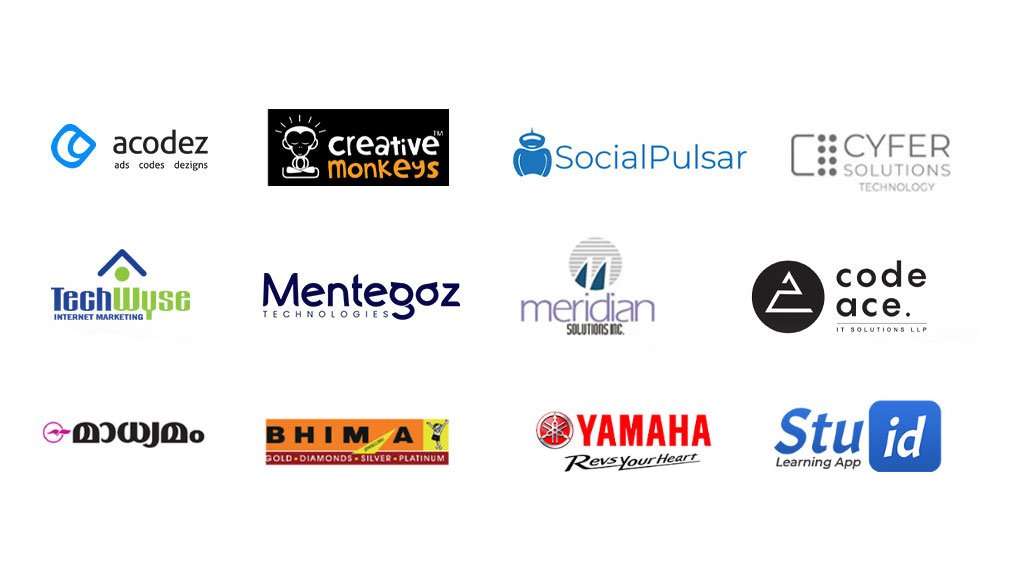 Another great training center in Pune to learn UI and UX design courses is Freelancers Academy. Over successful years of excellence, the institution has trained its students with a well-practical session to get exposure to real-time projects. Freelancers Academy is also awarded as the "Best UI and UX Design Institute".
Course Content:
UXD Principles
The UXD Ecosystem
Proposal preparation
Project Approach
Business objectives
User Research
Content Strategy
UXD Design Principles
Transitioning – Definition to Design
Key Highlights
Course certificates are industry-recognized
Affordable Fee Structure
Internship Program
Seven Mentor is an excellent institution in Pune to learn UI and UX design courses. Formed in 2011, Seven Mentor provides quality design training and has successfully trained over 100k+ students with 20+ top B-school and corporate tie-ups. They offer flexibility and convenience to students by providing both online and offline platforms to learn the training program.
Course Content:
Introduction of HTML
Tag, Elements, and Attributes
Basics syntax
Introduction of JavaScript
Use of JavaScript
Variables
Keywords
Typography
Matte Painting
GIF
Logo
Workspace overview of Adobe Illustrator
Data Type (Primitive, non-primitive)
JS Conditions (if, if-else)
Selectors
CSS Element Selector and ID Selector
CSS Element Universal Selector AND Class Selector
Callback Functions
DOM Attributes
Introduction to UX
Getting started
What is UI vs UX
The UX brief & persona
Wireframing (low fidelity)
How wide for my website
Free UI Icons
Footer & Lorem Ipsum
New Pages & Artboards
Class Project 01 – Wireframe
Prototyping & Interactivity
Create a Popup Modal
Class Project 02 – Prototype
Groups & Isolation Mode
How to use symbols
Production Video – Left Nav
Navigation Tips and Tricks
Class Project 03 – Symbols
Mocking Up an app
XD App on your phone
iPhone & Android status icons
Fixing the position
Production Video – Login
Sharing wireframes
Recording your interactions
Class Project – Wireframe feedback
Key Highlights:
100K+ Students trained since 2011
20+Global Certifications
450+ Hours of lectures & live projects
100% Job placement assistance
50+ Advanced course modules
25+ Case studies & live projects
ImagineXP is a great design training institute comprising highly trained designers who offer excellent training for students by enriching them with in-depth theoretical knowledge and practical skills and preparing them to be job-ready. ImagineXP provides numerous undergraduate and post-graduate degrees along with certification courses.
Course Content:
Introduction to UX
The 6D UX Process
Heuristic Evaluation
Introduction to Visual Design Tools
User Research
User Research
Persona, Scenario & Storyboard
Customer Journey Mapping
Task Flow Analysis
Information Architecture
Wireframing and Prototyping
Wireframing and Prototyping
Interaction Design
Felix-ITs offer instructor-led UI and UX design programs for anyone who wishes to have a career in this field. They have a comprehensive and structured training program to enhance the skill and knowledge necessary to succeed in this highly demanding field. The duration of the UI and UX design training program is 3 months.
Course Content:
1. Intro to UX Design
2. UX Immersion
Understanding the User
Foundational Design
Usability Testing
Refining the Design
End-To-End Design
3. UI Mastery
Key Highlights:
Become a certified UI and UX designer in just 4 months
Learn online while managing your job or other priorities
Get job-ready
Personalized support
Career support
6. Edit Institute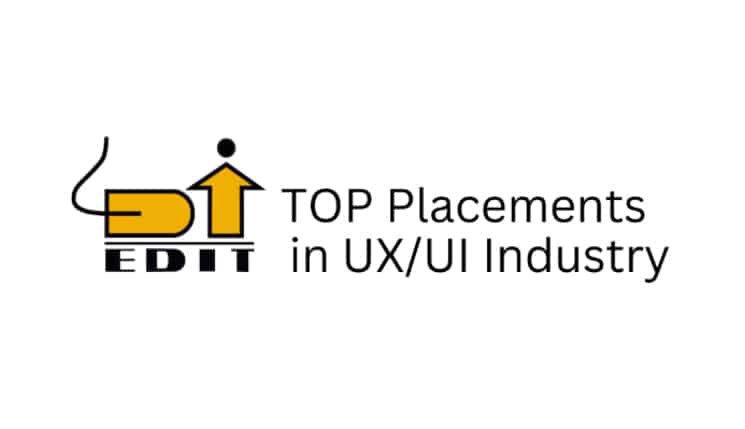 Another best UI /UX design training center in Pune is Edit Institute. Having more than 30 years of experience, Edit Institute trained over 10000+ students and run over 25+ successful branches across Maharashtra, Bangalore, Kolkata, and Lucknow. The training comprises leading industry-standard curricula and certified industry experts.
Course Content:
Introduction
EDIT Orientation
Introduction to Figma
Introduction to UX and UI Design
FIGMA Auto Layout
Competitor Analysis
User Research
User Research Analysis
Persona, Empathy Map, User Journey
Mental Model & User Flow
information Architecture & Sitemap
Wireframe
UX Reflection & Case Study Review
Break for UX Case Study Work
Grids & Layouts
Interaction Design
FIGMA Components
Design System
FIGMA Design System
UI Guidelines
UI Design Essentials
Usability Heuristics
Color Theory- Part 1
Color Theory- Part 2
Typography
UI Components
UI Laws
FIGMA Prototyping/Animations
Usability Testing
BREAK for UI Case Study work
UI Reflection & Case Study Review
Delivery Hand Off
Final Portfolio Jury
Usability Heuristics
Key Highlights:
14 Weeks 38 Sessions
Experienced Faculty
Industry Ready Portfolio
Excellent Placement Record
7. DesignBoat
One of the excellent design training centers in Pune to pursue UI and UX design courses is DesignBoat. They have a very interesting and fun training approach with workshops, demo classes, and other events. The training is given by experienced professionals with a perfectly designed curriculum
Course Content:
Initiation into a cult of design tribe
Beginning of the quest
Getting started with the tools & team
Figuring out why
Laying out the plan
Getting hands dirty
Understanding the rules of the game
What it takes to create mind-boggling designs
Creating magic!
Into the world of Android
Website & Review
How to deliver design like a pro
Taking it a notch higher
Getting battle ready
The finishing stroke
Prepping for the final frontier
Key Highlights:
Learn UX / UI Design
Get Certified
1-on-1 Mentorship
Career Guidance
Lifetime support
Community Access
Concluding:
UI and UX is an excellent choice preference considering the current market demand. To become a proficient UI and UX designer, you need to gain training from the best institution. Dig deeper into the above lists and choose the right choice of institution that helps in your successful career.
Aviv Digital is renowned as a leading institute for UI and UX design courses in Kerala. We have established ourselves as experts in delivering exceptional training in user interface (UI) and user experience (UX) design. Our institute offers a wide range of globally recognized certification programs, providing comprehensive instruction in crucial areas. To delve into further details, feel free to reach out to us at: +91 9037 489 577.