UI and UX design is a great career choice in this era, especially in a city like Mumbai where it offers excellent demand.
There are many institutions in Mumbai that offers the best training for UI and UX design program. But the vast choices and the conflicting advice make it really hard to choose the right institution. Through the blog, we have picked out the 7 best UI and UX Design Courses in Mumbai that offer top-notch UI and UX design program training.
In this digital era, UI and UX design offers great many career opportunities and career prospects, and pursuing this training program is a great way to safe zone your career. Excellent training for this program will help you to climb the ladder to success as a good and reputed institution will help you to gain knowledge ranging from basic to advanced tools and thus making you proficient in the field.
UI Design or User Interface Design includes everything and anything that a user use to interact whilst using the digital product or services. It includes sounds, screens, lights, keyboards, etc. UI design comprises the outlook and the appearance of the device used by the user.
UX design or User Experience design is designed to make improvements to the user interface. UX design involves everything regarding user interaction with applications, products, or operating systems and it simply deals with the product design, operation as well as how it meets the user's needs.
People are so much into visual design and the first impression of everything plays a huge role even if it is a website or a product. Thus there is a great career projection for skilled UI and UX designers. If you possess artistic and innovative aptitude and skills, this course is totally for you. Before moving on to the best training centers in Mumbai to learn UI and UX design courses, let's take look into the career opportunities and the responsibilities of UI and UX designers.
Career Opportunities in UI and UX Design
UX Designer
Web Designer
UX Analyst
UI Designer
UX Architect
The Primary Job Responsibilities of UX Designers Include
Performing user research
Designing of user flows and wireframes
Creating prototypes of the product
Testing the product with real users
Make necessary improvements on the product over time
The Primary Job Responsibilities of UI Designers Include
Carry out all the stages of visual design
Creating wireframes, user flows, storyboards, and site maps
Setting up and promoting the brand's design guidelines, standards, and practices.
Now, let us move on to the top-picked institution in Mumbai to learn UI and UX design courses. It is essential that you receive training from reputed institutions as they help you prepare to be industry ready. Some of the institutions also offer placement assistance and even placement to help you get placed in many top companies. The following institutions are some of the best training centers in Mumbai for UI and UX design:
Aviv Digital
Designers Academy
Edit Institute
IIEDM
Shankar Multimedia
Design Mortals Academy
Frameboxx 2.0
1. Aviv Digital
One of the best training centers to learn UI and UX design courses in Mumbai is Aviv Digital. With 14 and plus years of excellence in the industry, Aviv Digital offers high-quality training and helps you to lead a successful career. All their training program is based on leading industry standards and their course curriculum is well-structured and covers topics starting from basic to even advanced tools, thus helping you to become industry ready. The training comprises certified industry experts and professionals who bring out their real experience into the classroom and impart strategies and skills to complete the task in a more efficient way.
On the completion of the training program, the students of Aviv Digital will be rewarded with Govt. of India-approved certificates and an opportunity to do their internship program at Acodez IT Solutions which is a leading web design and web development company in India. The main motive behind this is to help students experience many hands-on projects and assignments so that they are familiar with real-time projects.
Aviv Digital offers both in-house training as well as an e-training program for their fellow students so that they can learn according to their time and pace. The candidates will get proper attention irrespective of the method of the training program. The institution follows a unique learning approach to make the classroom more entertaining and knowledgeable.
Key Highlights of leaning from Aviv Digital
Global Standard
Flexible Study Options
Leading Digital Experts
Industry-Validated Syllabus
Gain up-to-date Industry Knowledge
Internationally Recognized Accreditation
Skills you will learn in UI and UX design course:
Concepts of UI & UX Design
Design Thinking
Information Architecture
Wireframing & Prototyping
Typography & Colors
Intro to Design Tools (XD/Figma/Sketch)
UI and UX Design Course Curicullum
Module 1:
THE BASICS
Introduction to user research
User Research Process & Methods
Waterfall, Agile, Scrum Process Models
Intro to Software Tools
Module 2:
RESEARCH
Introduction
Design Thinking
Empathy Mapping
User Interview
User Persona
Assignments
Module 3:
ANALYSIS
Competitor analysis
User-centered analysis
Data analysis
Heuristic analysis
Task flow evaluation
Identify User Pain points
Google Analytics
Human-computer interaction
Module 4:
IA, WIREFRAMING
User Flow & Journey Mapping
Information Architecture
SEO and accessibility
Card Sorting
Navigation & hierarchy creation
Sketching
Wireframing
Prototyping
Module 5:
VISUAL DESIGN
Design Principles
Typography
Color
Understanding Android & IOS design guidelines
Navigation & hierarchy creation
Intro to Design Tools (XD/Figma/Sketch)
Converting Wireframes to Visual Design
Module 6:
PROTOTYPING & PRESENTATION
Create Style guides & Assets
Create interactive prototypes (Figma/Protopie/Marvel)
Presentation
Module 7:
PORTFOLIO CREATION
Creating a portfolio in Behance/ other platforms
Interview Preparation
Certification
Who can learn this program?
You can learn this program if you are:
Freshers with basics
UI Developers
Mobile Developers
HTML Developers
Minimum Eligibility:
Bachelor's or Equivalent Degree
Any 3 Year Diploma
Plus 2
Course Duration: 6 Months (4 months of Classroom Training & 2 Months Internship at Acodez)
Course Faculty
Our Students Work on Brands Like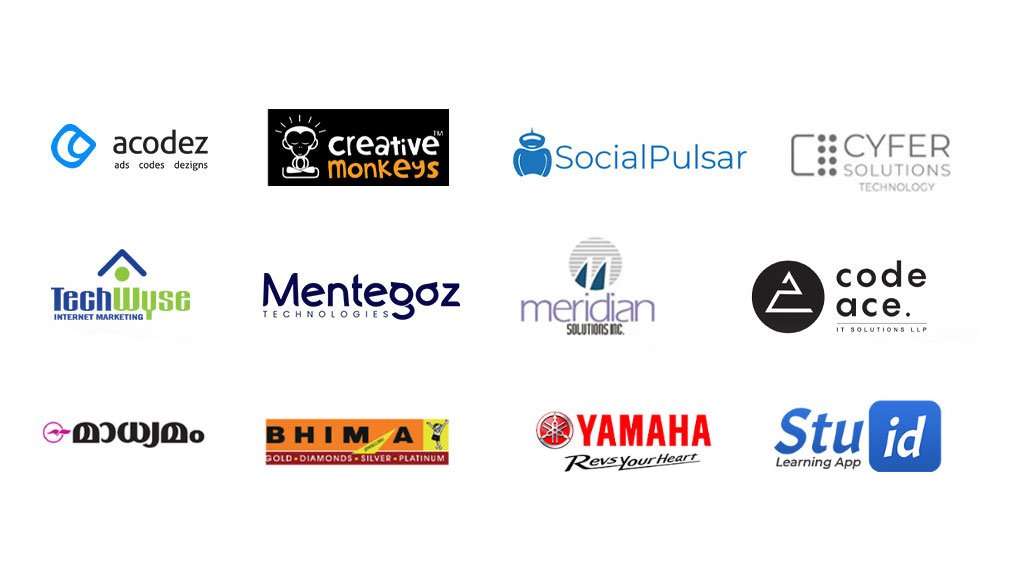 Another great institution to learn UI and UX design courses in Mumbai is Designers Academy. The training is provided by industry experts with 2-15 years of experience in the domain and who are also graduates of IIT and NID. You can learn the program whether through an online or offline method and you will have lifetime access to study materials as they believe in benefiting the participants with limitless education systems. The Institution also offers placement assistance for the students and helps them find the right job. Designers Academy is located in Andheri East, Mumbai, Maharashtra.
Course Syllabus
Introduction
Research
Analyse & Define
User Flows & Sitemaps
Navigation & Interaction design
Grid and UI components
UI Design in Figma
Color & Typography
Visual Design and Hierarchy
Usability Testing
Case Study
Resume & Presentation
Jury & Placement
Course Highlights
Gain Empathy and rejuvenate your curiosity
Cultivate strong visual and creative skills
Learn to realize and express your ideas
Acquire skills to find your user's problems
Become a Pro
Lifetime career opportunities
Get Certified
Portfolio Building
Edit Institute is another great platform in Mumbai to learn UI and UX design courses. Established in 1990, Edit Institute holds 30+ years of excellence in providing quality training. Their UI/UX design course is based on current industry requirements and helps the students in getting placed soon after the completion of the training programs. The training includes certified faculties who help the candidates to gain in-depth knowledge and skills in the field of UI and UX design. Edit Institute has 10 branches alone in Mumbai and many other successfully operating platforms across India.
Course Curriculum
UX Design for Mobile Apps (9 Sessions)
UI Proces for Mobile Apps (8 Sessions)
Redesign Website (10 Sessions)
Advance UX (5 Sessions)
Advanced Tools (2 Sessions)
Industry Ready ( 3 Sessions)
Key Highlights
14 Weeks 38 Sessions
Experienced Faculty
Industry Ready Portfolio
Excellent Placement Record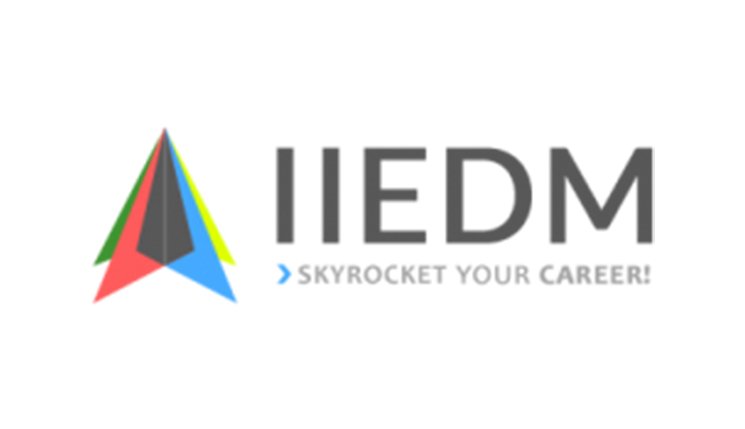 IIEDM is an award-winning institution to learn UI and UX design courses in Mumbai. They possess an expansive curriculum as well as the best tools and practical experience to help you bring out the real artist in you. The training comprises experienced faculties who will enhance your in-depth knowledge of research, tools, and UI and UX strategies. The Institution also offers placement assistance and helps you with resume preparation, interview preparation, and much more. IIEDM is located in Dadar West, Mumbai, Maharashtra.
Course Curriculum
Introduction
Discovery
Ideation
Design
UX and Visual Design
Visual Design Guidelines
Visual Design and Tools 1
Visual Design and Tools 2
Color Theme and Typography
Prototyping and Interactions
Android Practise
Portfolio Design
Portfolio Progress
Key Highlights
Award-Winning Institute of Digital Marketing
– Digital Marketing experts as faculty
– Backed by Google Partner Agency
– 100% Job assistance
– Digital library & PDP program
– Job portal and interview preparation
– Hands-on experience with live projects and case studies
– International presence & Knowledge partners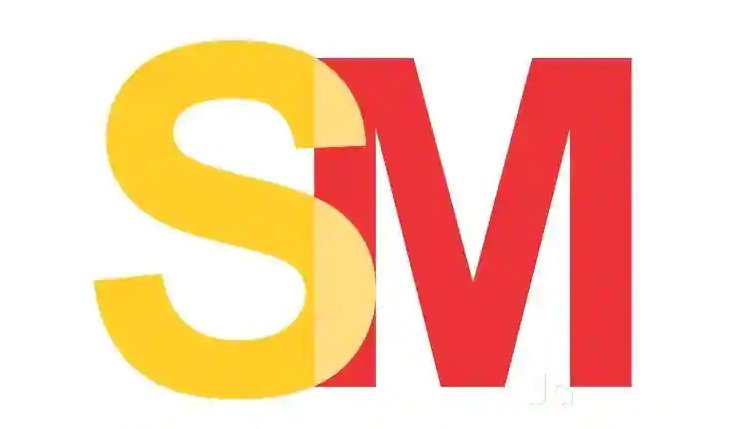 Shankar Multimedia is another great institution to learn UI and UX design courses in Mumbai. With 32 years of excellence in the industry, Shankar Multimedia focus on offering high-quality training for anyone who wishes to have a career in UI/UX design. The institution also guarantees job placements for students once the successful completion of the program. The training is offered by experienced faculties who help the students to become competent in the field. Over the successful years, Shankar Multimedia have many branches across Mumbai.
Key Highlights
100% Job Guarantee after successful completion of the course.
Classes limited to 1 – 5 students for better individual attention
Air Conditioned, well-ventilated classrooms
Resume Preparation & Interview Guidance
Computers with the latest hardware
Expert guidance and seminars
Training by an Industry expert.
Convenient batch timings
Ample sitting space
Experienced teachers
Design Mortals Academy is one of the best institutions to learn UI and UX design courses in Mumbai. They focus on offering excellent training for anyone looking forward to having a career in UI and UX design. The training is offered by expert faculties and their course curriculum is perfectly designed to meet all the leading industry requirements. The Institution offers placement assistance for its students and helps them get placed in many top companies. Design Mortals Academy is located in Goregaon West, Mumbai, Maharashtra
Key Highlights of the Course
Reference Materials
Placement Assistance
Lecture Handouts
Industry Knowledge
Career Counselling
Live Project Exposure
Detailed UX Process and Strategy
Online Training
UX Lab
Portfolio Building
Collaborate with the design community
Practical driven teaching
Access to UX resources
Learn from Best in Class Faculties
Frameboxx 2.0 is established in 2008 with a vision to become India's leading educational institution in the animation industry. This Institution was built by a team of passionate educators and entrepreneurs and the faculties of Framboxx 2.0 has many years of experience in the domain. Their course curriculum is well structured and of International quality that helps you to become proficient in the field. They provide both in-house and online training for the students and they also offer placement assistance as well.
Key Highlights
Online and in-class training platform
Affiliation with well-known Universities
Current industry standard and career-focused course curriculum
Studio Internship
Regular webinars and live sessions by industry experts
100% Placement assistance
Lectures and guest sessions from Industry experts
Regular workshops, seminars, and competitions
Project and Portfolio creation
Collaborative learning approach
Personalized attention to students
Unlimited practice hours
Regular Studio Visits
Winding-Up
UI and UX design is an interesting course that possesses great demand in the industry. Pursuing the UI and UX design courses in Mumbai will be an excellent choice considering the demand and scope it presents for individuals. The above lists of institutions are the top-picked UI and UX Design Courses in Mumbai that will help you in becoming proficient in the field and the majority of them offer placement support as well. 
Aviv Digital is renowned as a leading institute for UI and UX design courses in Kerala. We have established ourselves as experts in delivering exceptional training in user interface (UI) and user experience (UX) design. Our institute offers a wide range of globally recognized certification programs, providing comprehensive instruction in crucial areas. To delve into further details, feel free to reach out to us at: +91 9037 489 577.