Seminar on Scope of Digital Marketing – 16/8/17
The term digital marketing is self-explanatory. From traditional marketing techniques, it takes a deviation for promotions on the web. Since internet allows digital marketing to be the fastest medium of mass communication, the scope may broaden with many opportunities for aspirants looking a great career in this field.
A seminar has been conducted on
"Scope of Digital Marketing in India" 
on 16/8/17 at Cochin to bring awareness on the new opportunities put forth by digital marketing. The session included explanations about smaller divisions that work in various directions still contributing to the organizational growth. It comprises of digital marketing campaigns for brand awareness, making sales, establishing startup etc.
The seminar added the results from a survey conducted in 2016, where, 1.5 lakh job opportunities were opened up in the digital marketing domain. A bigger surprise was the rate in the first quarter of 2017, where, 8 lakh opportunities satisfied job seekers. The survey was conducted only in India, so we could imagine how the rate would be if it is worldwide.
The rate was not a mere value in the seminar but it also explained valid reasons like influential, eco-friendly, fastest reach, flexibility etc for the immense scope of digital marketing.
Seminar – A Day with Digital Marketing Experts on 23rd of July
We conducted our first public seminar at our all new Aviv Digital's Cochin center. The seminar –
"A Day with Digital Marketing Experts"
conducted on the 23rd of July, was a seminar on the changing trends in marketing and how economy has adopted digitization and advanced methodologies to improve efficiency. The Experts – Mr. Vipin Nayar, and Mr. John shared with the crowd their insight on what is the digital evolution that swept the world the technically advanced way of sales and marketing.
Through internet the world is exposed to us reach out with our products and services, it is how efficiently we design our marketing plans to reach our targeted audience get desired outcome. The crowd mainly consisted of entrepreneurs, marketing professionals and aspiring business-men.
The session began covering the need of a digital marketing to sustain in the present times; how and what all could be done to implement them to achieve individual/organizational goals.
From the basics in digital marketing the session became more interesting and engaging when it moved on to topics like paid ads and social media ads. The crowd was very enthusiastic and motivated to learn latest trending practices in the industry.
Workshop – SOCIAL MEDIA SECRETS UNTOLD FOR BUSINESS SUCCESS on the 28th and 29th of August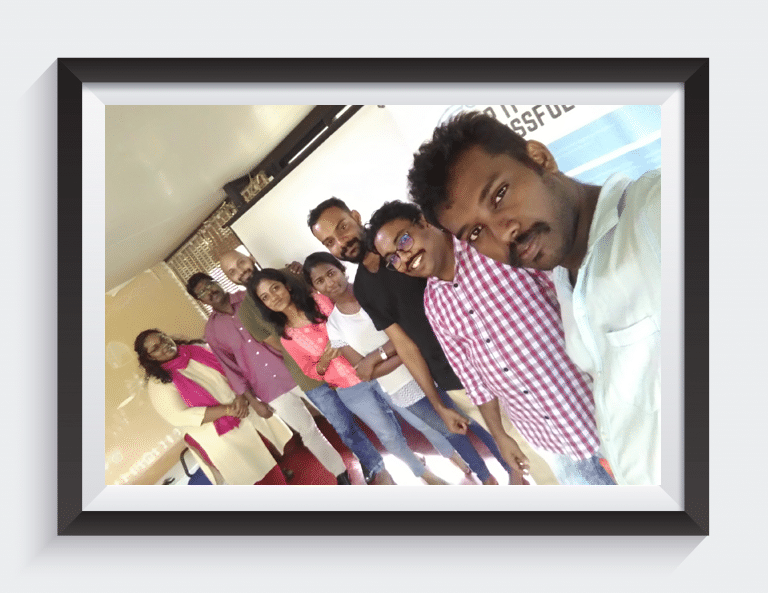 What purpose do you use Social Media for? Maybe for communication, sharing pictures, hot new, communication, etc. What if we were to say that you could use these same platforms like Facebook, Instagram to create a different growth chart for business, then do not be surprised at all. This what digital marketing can do to any business and social media is one of its major pillars.
Aviv Digital had conducted a 2-day workshop on 'SOCIAL MEDIA SECRETS UNTOLD FOR BUSINESS SUCCESS' on the 28th and 29th of August, 2018, in Cochin
to let know the hidden potential that any businesses, local or international, can exploit to make profitable businesses. It was a theoretical cum practical training session, to help our delegates of the workshop to have an insight of Social Media Marketing, its trending changes and best practices for a fruitful result.
The delegates were excited and showed active participation, and the 2-day work became more interesting and interactive owing to their keen interest. We delt with a plethora of useful and viable topics from Customer Persona, Funnel Building, to Audience Creation, Facebook Ads,  Instagram Ads, and many more touching-up with the basics in Digital Media marketing as well.