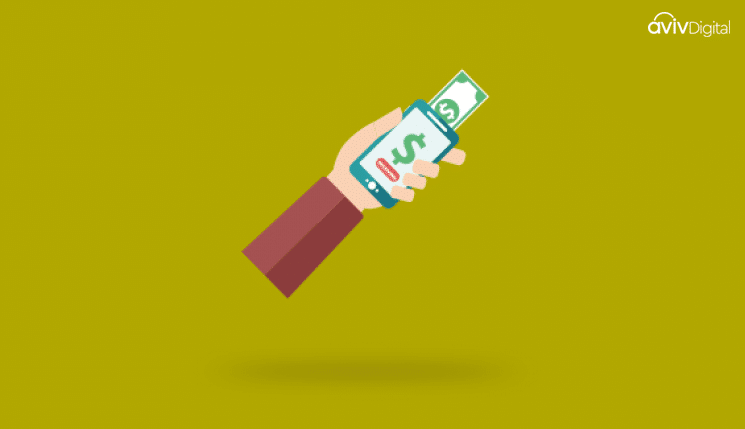 Do digital marketing jobs pay more salary? Data says yes!
Nowadays, digital marketing has upped the ante, continuing to win the hearts and minds of the customers and making them cherished and contented. Since the popularity of digital marketing is the zenith, hence many people are choosing the digital marketing as their career so that they can earn some lucrative packages from the companies.
Though many people think that digital marketing is just a hype or a trend which will get into the oblivion in the near future. But this not at all true. A plethora of statistics and data has claimed that the popularity and demand of digital marketing are evolving day by day. Nowadays, the companies (small, medium and corporates) are also spending a chunk of money on digital marketing and are hiring the people who have a comprehensive knowledge of digital marketing.
Why is digital marketing so demanding? Let's unravel the facts with some data.
The prime reason for the popularity of digital marketing is the penetration of the internet in every sphere of life. Yes, this is true. Nowadays, the internet has become an integral part of everyone's life. The statistics has claimed that near about 400 million people are using the internet in India and the number is growing day by day. More than, 26 % of Indian population has access to the internet and the number is quite impressive.
With the easy access to the internet and the advent of smartphones, made the customers more tech-savvy. Today's generation is preferred to watch YouTube, Online videos, Facebook, social media sites over the TV and radio. Instead of reading newspapers, books, etc. they read blogs, e-journal and e-books which mean this generation is far advanced in technology and mobile-friendly. They used to accomplish every job by using their smartphones and other mobile devices. A plethora of studies have claimed that 91% of USA audiences have their gadgets with reaching distance. So, it can be concluded that the consumer behavior is changing rapidly in this 21st century.
If consumer behavior has changed, then the businesses have to change so that they can make their customers happy and satisfied. Because customers are the pillars of the success of every business. If a company is unable to meet up the customers' expectations and can't maintain a harmonious relationship with the customers, then it would be very difficult for them to sustain in this competitive era. So, in order to appease their customers, the companies are paying attention to digital marketing and are investing a hefty amount on it.
Hence, the companies are implementing digital media strategies for the betterment of their business. Many companies are giving online advertisements instead of hoardings and paper ads so that they can trap a wide range of customers. Because these days people are spending more time on the internet. As per the survey, near about 28% business owners have shifted their marketing budget allocations from the traditional marketing channels and are investing the amount on various digital media strategies.
Digital media along with the help of internet establishes a two-way communication between the company and its customers. Thus, it helps the companies to build a strong and robust relationship with the customers.
Digital marketing also helps the companies in reducing their costs. According to Gartner's digital marketing spend report, near about 40% companies made good savings by using digital marketing and strategies to promote their products and services. According to the survey report by Kstart and YourStory, the growth of digital marketing 40% year-on-year, while the growth rate of other industry is 5-6%. So, it can be concluded that digital marketing is truly flourishing. You can check out the scope of digital marketing in India
Digital marketing is truly beneficial for the startups as they don't have an adequate budget in the initial stage and can't afford the cost of the traditional marketing methods. For them, digital marketing is truly a saver and by using digital marketing methods, they can build-up effective business strategies, control costs, and can reach out the targeted customers easily. That's why many CEOs and co-founders of the start-ups are showing their inclination towards digital marketing and are acquiring a competent knowledge of digital marketing so that they can themselves take care of the digital marketing process. Moreover, they belong the new generation which means they are quite upgraded and tech-savvy.
But the scenario is quite different for the big companies because some of them are still preferring the traditional marketing methods. Moreover, their CEOs don't have an adequate knowledge of digital marketing like the startups CEOs and founders because they have a lot of other duties to perform. Hence, the brands need digital experts who can take care of their online marketing campaigns. Those companies are willing to offer handsome packages to the candidates but unfortunately, the supply is low or not up to the mark.
A candidate with an experience of 2-3 years in digital marketing can easily eligible for 5 to 10 lakhs per annum. The companies are ready to pay good packages for the suitable candidates because for them this is an investment. The eligible candidate will the company to proliferate their business and growth by making some strong and effective digital marketing strategies.
Various job responsibilities and salaries in the field of digital marketing
It is true that the growth of the digital economy is 10 times faster than the traditional economy. Small companies need a few people for handling digital market but big companies need a proper digital marketing team who will assist in their growth and business.
Below, we are mentioning some job roles for you in digital marketing which will boost up your career.
1. A web developer
The core responsibilities of a web developer are to design some eye-catching and enchanting websites. A web developer is in charge of designing, coding and adding various features on the website so that it can become user-friendly, accessible and compelling. The average salary range of a web developer is 3-6 lakhs per annum.
2. SEO expert
An SEO expert plays an imperative role in the success of a company's digital marketing strategies. This person is responsible for enhancing the web traffic and uplifting the company's website rank in a SERP. They also look after the analytics PPC, Google Adwords, paid campaign and keyword count. The average remuneration of an SEO expert is 3 lakhs-7lakhs.
3. Social Media Manager
This person must have a proficient knowledge of all the social media sites like Facebook, Twitter, Google plus, Pinterest, LinkedIn, YouTube, and Instagram so that he can promote the company's product, services or any special feature in all the social mediums. The person needs to work coherently with the content team and marketing team so that he can stay updated about all the marketing and the promotional strategies that the company is planning. In this way, he can promote all those things on various social media channels. A social media manager can earn near about 3.5lakhs-7lakhs per annum depending on his skill and experience.
4. Content manager
The prime job of this person is to create various good and compelling which the company can promote on various channels like the blogs, websites, social media sites, etc. and motive the readers to stay connected with them. If you have a good grip on the English and you know how to play with words, then this job is ideal for you. The average salary is Rs 2.5-5 lakhs.
5. Analytics manager
The person should have a good knowledge of all the analytics tool like Google Analytics, Yahoo Analytics, Piwik, Clicky, and Omniture. With these tools and his inherent skills, the person should provide the wider insights to the company so that the company can take some strong and robust business decisions depending on those data and information. At starting, analytics manager can earn Rs. 3.5-4 lakhs. If anyone has more experience and knowledge of data science, then he can earn near about 8-10 lakhs annually.
6. Digital marketing manager
The digital marketing manager should have more than 7-8 years of experience in this field and must have enough creativity and thinking power. The person will look into every aspect of digital marketing including strategy making like how to enhance the web traffic or any updated tool is required or not, etc., planning, promotional campaigns, making improvements in websites, and social media channels.  The average salary of a digital marketing manager is Rs 7 lakhs-10 lakhs.
It is true that the salary of a digital marketing expert does not only depend on his individual skills and experience but it also depends on the nature of the companies. The start-ups will pay a less amount as compared to the big corporate houses.
So, if you are willing to make a scintillating career in digital marketing, then start planning from now. There are many institutes who provide both online and offline digital marketing courses. Apart from acquiring knowledge in digital marketing, you need to do a little bit of personal branding also so that you can easily get hired by some eminent companies.
Aviv Digital is one of the leading digital marketing training institutes in Trivandrum, Kerala. We offer a wide variety of globally recognized certification programs which includes SEO, SEM, SMM, Email marketing and Inbound marketing course.For more details, Contact us at: +91 9037 489 577