Pursuing a digital marketing course from a city like Bangalore will be an excellent choice since the city is ranked 3rd highest in startups in digital marketing. There are many employment opportunities in Bangalore and taking a step ahead in pursuing one of the career options that offer great scope will make it easy to build your career.
But choosing the right institution to learn this training program is equally important. Training from a reputed institution offers you great benefits in the long run because they focus on providing the skills and knowledge from basic to advanced tools to make you industry ready. There are many institutions that offer the best digital marketing courses in Bangalore. Through this blog, you will get to know some of the best training institutions to learn digital marketing and also a brief on What is digital marketing, career opportunities, responsibilities of a digital marketer, etc.
What is Digital Marketing?
Digital Marketing involves the process of promoting the brand using the internet or any other form of digital platforms for the purpose of meeting potential customers and increasing the presence of the brand across multiple digital platforms. It simply means marketing campaigns that involve digital communication.
Taking from the statistics over the last few years, there is a tremendous increase in online platforms. Many businesses are shifting online and many activities are also done online to make the steps simple and easy. There are many shopping websites nowadays not only for clothing or fashion but even for groceries. Just a click and all the ingredients will be on your doorstep within a few minutes. Or when you take up the case of paying bills, we need to head out and wait in queues to make our bill payment, but now using digital platforms within a few seconds, the task is done.
Advertising and marketing have never been this easy. With digital marketing, marketing the product to a large number audience made it possible and also became so helpful in building a lasting relationship with the customers which is a backbone for many businesses.
Digital Marketing is classified into 8 categories. Which are:
Search Engine Optimization:
Pay-Per-Click
Social Media Marketing:
Content Marketing
Email Marketing
Mobile Marketing
Marketing Analytics
Affiliate Marketing.
The increasing number of digital platforms has given a great projection for professionals skilled in digital marketing and so taking up this course is an investment for your bright and successful future. Let us now take a look into the career opportunities and roles & responsibilities in Digital Marketing.
Career opportunities in Digital Marketing
Digital Marketing Manager
SEM Manager
SEO Specialist
Social Media and Content Manager
Copywriter
Content Writer
Advertising
Email Marketer
Digital Marketing Primary Job Responsibilities
Plan and execute the complete web, email, social media, SEO/SEM, database marketing, and digital advertisement campaigns.
Design, build and maintain a social media presence.
Measure and report the performance of online marketing campaigns.
Determines the trend and insights as well as optimizes the performance based on the insights.
Brainstorming new and creative growth strategies
collaborating with teams to build landing pages and optimizing the user experience
Utilize strong analytical abilities to evaluate end-to-end customer experience over multiple channels.
Determining critical conversion points and drop-off points.
Evaluating emerging technologies
Now that we have discussed digital marketing and related topics, let us now look into the best institution to learn digital marketing training programs in Bangalore. As mentioned earlier, there are many great and reputed institutions in Bangalore to learn digital marketing, and choosing one best institutions from wide choices can be challenging.
7 best institutions to learn digital marketing in Bangalore
Aviv Digital
Simplilearn
Digital Monk
Upgrad
Learn Digital Academy
National Institute of Digital Marketing (NIDM)
Digital Academy 360
Aviv Digital
The number-one ranked institution to learn digital marketing courses in Bangalore is Aviv Digital. Possessing 14+ years of excellence in training, Aviv digital offers top-notch training for their fellow students and helped them in getting placed in many established companies. The training is offered by certified and experienced industry experts and professional who helps the students in enhancing in-depth knowledge and skills in digital marketing and also help them learn various strategies and tactics for completing the task in the most efficient way.
Aviv digital offers 100% placement support for their students, starting from creating CVs, and submitting applications, to even interview preparations. Candidates will be rewarded with a Govt. of India-approved certificate post the training program which will be an added bonus when it comes to job seeking.
Aviv offers in-house training as well as online training so that students can learn according to their time and pace. Based on the student's wishes and comfort, they can choose the method of learning regardless of which great attention will be given to each and every candidate. The institution also follows a unique learning approach to make learning more interesting, knowledgeable, and entertaining. The course curriculum is perfectly designed to meet the latest industry-standard requirement so that the candidates are industry-ready.
Another benefit of learning from Aviv is that the students get to do their internship program at Acodez IT Solutions which is a leading web design and web development company in India. The student gets to do many hands-on projects and assignments from Acodez and get familiar with many projects that will be highly useful in the work field.
Key Highlights of leaning from Aviv Digital
Global Standard
Flexible Study Options
Leading Digital Experts
Industry-Validated Syllabus
Gain up-to-date Industry Knowledge
Internationally Recognized Accreditation
Top Skills You Will Learn
SEO
SEM
Social Media and Content Marketing
Branding
Marketing Analytics
Aviv Digital Offers the following Digital Marketing Course:
1. Advanced Diploma in Digital Marketing
Advanced diploma in digital marketing will enrich you with the basic to advanced level skills and knowledge for you to become a digital marketing leader. You will get a comprehensive understanding of making data-driven decisions, implementing successful strategies, coming up with innovative marketing approaches to boost business growth, and much more.
Course Curriculum:
Social Media Marketing (SMM)
Search Engine Optimization(SEO)
Search Engine Marketing (SEM)
Data Analysis and Tracking
Affiliate Marketing
Content Marketing
Email Marketing
Other Minor Courses
Duration: 7 Months Course( 4 Months Classroom Training and 3 months On Job training from Acodez)
2. Diploma in Digital Marketing
Diploma in digital marketing gives you knowledge and skills in marketing, SEO, SEM, analytics, etc. You will find out how to do research and generate the right digital marketing strategies to build customer loyalty and improve business growth.
Course Curriculum:
Data Analysis and Tracking
Social Media Marketing (SMM)
Search Engine Optimization(SEO)
Search Engine Marketing (SEM)
Affiliate Marketing
Content Marketing
Email Marketing
Other Minor Courses
Duration: 5 Months ( 4 Months Classroom Training and 1 Month Internship)
3. Digital Marketing For Entrepreneurs
Digital marketing for entrepreneurs course is designed for entrepreneurs to enrich them with the skills and knowledge that help in the growth of their venture. The two-month training program covers all important aspects of digital marketing that are highly beneficial for entrepreneurs.
Course Curriculum:
Social Media Marketing (SMM)
Search Engine Optimization(SEO)
Search Engine Marketing (SEM)
Duration: 2 Months Course (2 Months Classroom Training)
Minimum Eligibility
Bachelor's or Equivalent Degree
Plus Two
Course Faculty

Our Students Work on Brands Like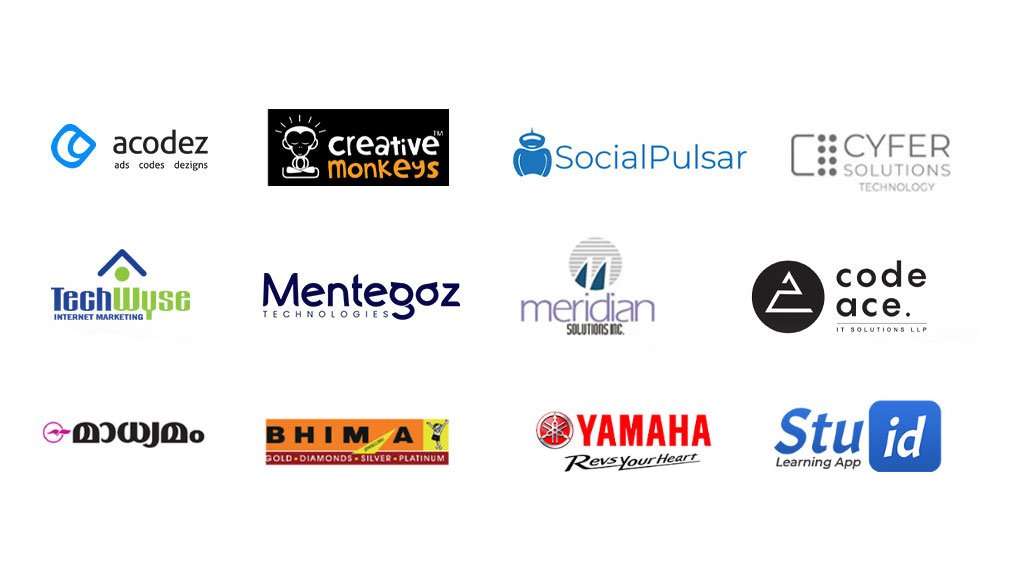 Simplilearn is another great institution to learn digital marketing courses in Bangalore. Founded in 2009, Simplilearn is designed to provide high-quality digital marketing training for aspiring students to thrive in the digital economy. Headquartered in San Francisco, they offer training in various other fields apart from digital marketing such as Cyber Security, Project Management, Cloud Computing, and Data Science. The training comprises industry experts and the curriculum is based on leading industry standards.
Course Syllabus
Mastering SEO, Content Marketing, PPC, and Digital Analytics
Mastering Social Media, Mobile Marketing, and Digital Strategy
Advanced Web Analytics
Advanced Search Engine Optimization (SEO)
Advanced Pay Per Click (PPC) Program
Advanced Social Media (With Facebook Blueprint Voucher)
Digital Marketing Capstone
Course Highlights
Certifications
Co-created with Facebook
45+ Projects and Case studies
Career mentoring
Resume assistance
Job assistance
Course Duration: 12 Months
Digital Monk is a digital marketing training institution that offers training for anyone who wishes to start a career in digital marketing. The students follow rigorous practical training program that helps them to meet the skills useful in the work field. The curriculum covers 50+ modules to make the learners an expert in digital marketing. Digital Monk also offers placement support for their students to help them find the right job with great career prospects.
Course Syllabus
Web Design
Search Engine Optimization
Google Ads
Social Media Marketing
Content Marketing
Email Marketing
Affiliate Marketing
Web Analytics and more
Course Highlights
350+ Hrs of Learning
50+ Modules
Led by 5+ Industry Experts
Online & Classroom Training
15+ Certifications
100% Placement Assistance
Best in class LMS
Paid Tools & Softwares worth 1.4L
Course Duration: 2-4 months
The next great institution to learn digital marketing from Bangalore is Upgrad. With years of excellence, Upgrad offers training for students as well as for working adults and helps them enhance skills while continuing to work. Through their online training program, the learners will get a substantial understanding of SEO, SMM, and other digital skills required in the field of marketing.
Course Syllabus
Digital Marketing Landscape
Digital Channels Deep Dive – I
Digital Channels Deep Dive – II
Marketing Analytics and Integrated Strategy
Capstone Project and e-Commerce Bootcamp
Specialization in Branding and Communications
Specialization in Marketing Analytics
Specialization in Social Media and Content Marketing
Specialization in Marketing Communications (Focus on PR)
Course Highlights
Certifications from MICA and Facebook
15 Case Studies and Live Projects
MICA Alumni Status
Video Library with 80+ Tools
Fortnightly Coaching by Industry Mentors
Personalized Resume Feedback
Mock Interviews by Hiring Managers
No-Cost EMI Option
Course Duration: 32 weeks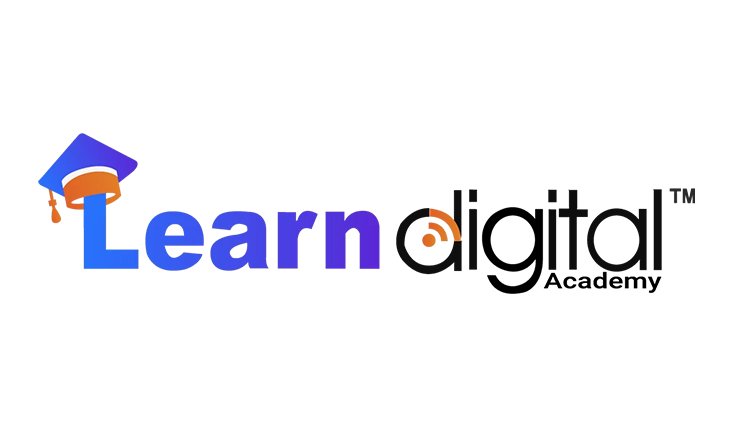 The only agency-based digital marketing training institution in India is Learn Digital Academy. They offer advanced digital marketing courses and help you become a competent digital marketing professional. Learn Digital Academy was awarded "The Institute of the year for Digital Education 2020". The Institution offers 3 Month internship program for their fellow students along with 100% placement assistance.
Course Syllabus
Introduction to Digital Marketing
Website Building & Development
Content marketing
Blogging
Search Engine Optimisation
Google Ads/PPC
Social Media Marketing
Lead Generation
Mobile Marketing
Email Marketing
E-commerce Marketing
Online Reputation Management
Affiliate Marketing
Sales Funnels
Digital Marketing Strategy
Google Tag Manager
Google Analytics
Course Highlights
12 Google Recognised Certifications
3 Months Internship
100% Placement Assistance
Practical Training on Live Projects
Course Duration: 3 months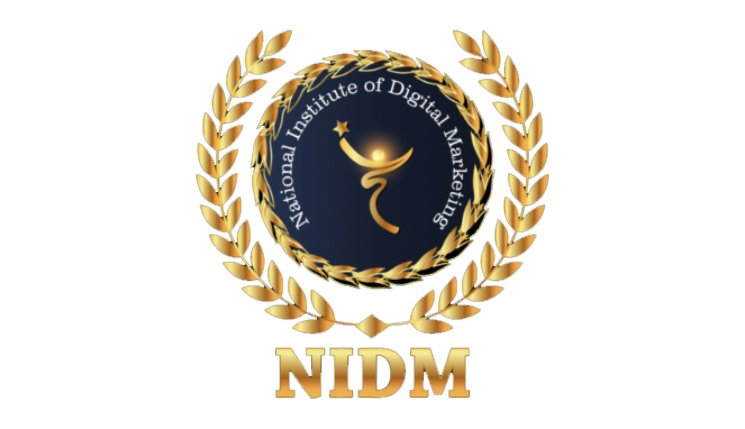 The National Institute of Digital Marketing (NIDM) is a great digital marketing training institute in Bangalore with 10 and plus years of excellence. The training comprises faculties with 8+ years of experience in the industry. NIDM provides digital marketing training for students, working professionals, and entrepreneurs and helps them become competent digital marketing professionals.
Course Syllabus
Introduction to Digital Marketing
Digital Marketing strategies.
Google Certified Ad words Professional.
Google Certified Analytics Professional.
Search Engine Optimisation
Lead Generation Campaign
Affiliate Marketing — Business Process Development.
Startup Consulting — Social Media Marketing
Online Branding
SEO
SMM
SEM
E-Email Marketing
Google Adsense
Affiliate Marketing
Google Analytics
Blogging
Course Highlights
Free Demo
Mock Interviews
5 Live Projects
8 Globally Recognised Certifications
Post Graduation Support
Expert Advice from Industry Professionals
Placement Services
Course Duration: 3 months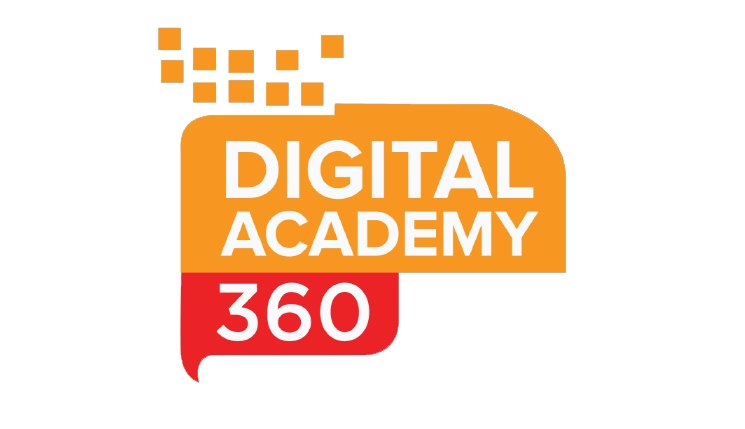 Digital Academy 360 is another best institutions to learn digital marketing courses in Bangalore. With years of experience in offering first-class training, they have successfully trained over 30,000 students. The institution is training partnered with 1000 recruitment partners and possesses a strong record track for placements. The curriculum is created by experts to help the students meet leading industry needs.
Course Syllabus
Term 1: Organic Marketing, Designing, and Development
Term 2: Paid Marketing Strategies & Analytics
Term 3: Personal Branding, Content Creation & Monetisation
Term 4: Career Planning & Soft Skill Training
Course Highlights
8 Months Training Program
720+ Hrs of Learning (Online / Classroom)
Industry Recognized Certifications
Live Sessions from Mentors
Guest Lectures from Industry Experts
Project Centric Learning
Dedicated Learning Assistant & Program Manager
Course Duration: 4 – 8 months
Winding-Up
Bangalore is a great city to pursue a digital marketing training program. The employment opportunity the city present is great and so finding a career after the training will be easy. Acknowledging this many students started pursuing digital marketing training programs and to stand in the crowd of competition, you need excellent training that covers every aspect of digital marketing. The above-mentioned list of institutions will help you meet leading industry requirements with high-quality training.
Aviv Digital is a renowned digital marketing institute in Calicut, Kerala providing an extensive range of globally acclaimed certification programs. Our comprehensive courses encompass SEO, SEM, SMM, Email Marketing, and Inbound Marketing. To gather further information, please reach out to us at: +91 9037 489 577.