Are you passionate to have a career in Digital Marketing?
Having a hard time finding that perfect institution that helps you to build a strong career?
You are on the right page. Through this blog, we will discuss the various institutions that offer digital marketing courses in Chennai
You will see a huge increase in various online and digital platforms when you look into the statistics of the last few years. Looking at our own surroundings, we can see a tremendous increase in many shopping platforms and many other platforms such as online grocery shopping, online bill payment, online food takeaways, and whatnot. Everything can be assessed online and it gives so much flexibility and convenience for people which made them prefer online platforms over the old method of going out and waiting in long queues to make payments for bills etc.
Online platforms also offer great benefits for businesses. Having an online portal for the business helped them in meeting wider audiences and to make a strong brand presence across multiple digital platforms with marketing strategies.
The increased number of digital platforms has given great career projections for professionals skilled in Digital marketing. Any marketing campaign through the Internet or any other form of digital communication for the purpose of promoting a brand and increasing its brand presence across various digital platforms can be referred to as digital marketing.
Digital Marketing is classified into 8 categories. Which are:
Search Engine Optimization:
Pay-Per-Click
Social Media Marketing:
Content Marketing
Email Marketing
Mobile Marketing
Marketing Analytics
Affiliate Marketing.
Choosing to do a digital marketing training program is an excellent choice considering the demand for professionals skilled in digital marketing in the current industry. The career opportunities in digital marketing are also vast and the probability of you ending up in a promising career is high when you receive good quality training. Gaining top-notch training for digital marketing is very much essential to acquire skills and knowledge based on the leading requirements of the industry. Before we discuss the various digital marketing courses in Chennai, let us take a look at the career opportunities and responsibilities in digital marketing
Career opportunities in Digital Marketing
Digital Marketing Manager
SEM Manager
SEO Specialist
Social Media and Content Manager
Copywriter
Content Writer
Advertising
Email Marketer
Digital Marketing Primary Job Responsibilities
Plan and execute the complete web, email, social media, SEO/SEM, database marketing, and digital advertisement campaigns.
Design, build and maintain a social media presence.
Measure and report the performance of online marketing campaigns.
Determines the trend and insights as well as optimizes the performance based on the insights.
Brainstorming new and creative growth strategies
collaborating with teams to build landing pages and optimizing the user experience
Utilize strong analytical abilities to evaluate end-to-end customer experience over multiple channels.
Determining critical conversion points and drop-off points.
Evaluating emerging technologies
Chennai has a great number of institutions that offers excellent training for digital marketing. To save you some time, we have picked out the 7 best digital marketing courses in Chennai to learn. They are as follows:
Aviv Digital
DMC – Digital Marketing Courses
eSearch Advisors
Digital Academy 360
EduPristine
Great Learning
Besant Technologies
1. Aviv Digital
One of the best training centers to learn digital marketing courses in Chennai is Aviv Digital. The institution possesses certified industry experts and professionals who impart in-depth knowledge and skill in digital marketing to aspiring candidates. With years of excellence in providing training, Aviv Digital focus on offering top-notch training for anyone who wishes to have a career in digital marketing.
All their courses are based on leading industry standards with a perfectly structured curriculum that covers topics from basics to advanced level skills and knowledge to make the candidates proficient in the field. Aviv Digital offers both in-house training and offline training so that the students can learn according to their time and pace. Proper attention will be given to each student irrespective of the mode of training and students also experience a unique learning approach that will help them make a mark in the industry.
On the completion of the course, the students receive a globally accredited certificate and a chance to do an internship from Acodez IT Solutions which is a leading web design and web development company in India. The students are also offered placement assistance and get all the support in getting the right job such as CV creation, interview preparation, submitting applications, etc.

Key Highlights of leaning from Aviv Digital
Global Standard
Flexible Study Options
Leading Digital Experts
Industry-Validated Syllabus
Gain up-to-date Industry Knowledge
Internationally Recognized Accreditation
Top Skills You Will Learn
SEO
SEM
Social Media and Content Marketing
Branding
Marketing Analytics
Aviv Digital Offers the following Digital Marketing Course
1. Advanced Diploma in Digital Marketing
Advanced Diploma in Digital Marketing course will enrich you with the basic to advanced level skills and knowledge for you to become a digital marketing leader. You will get substantial knowledge on making data-driven decisions, implementing successful strategies, coming up with innovative marketing approaches to boost business growth, and much more.
Course Curriculum:
Social Media Marketing (SMM)
Search Engine Optimization(SEO)
Search Engine Marketing (SEM)
Data Analysis and Tracking
Affiliate Marketing
Content Marketing
Email Marketing
Other Minor Courses
Duration: 7 Months Course( 4 Months Classroom Training and 3 months On Job training from Acodez)
2. Diploma in Digital Marketing
Diploma in Digital Marketing course gives you knowledge and skills in marketing, SEO, SEM, analytics, etc. You will find out how to do research and generate the right marketing strategies to build customer loyalty and improve business growth.
Course Curriculum:
Data Analysis and Tracking
Social Media Marketing (SMM)
Search Engine Optimization(SEO)
Search Engine Marketing (SEM)
Affiliate Marketing
Content Marketing
Email Marketing
Other Minor Courses
Duration: 5 Months ( 4 Months Classroom Training and 1 Month Internship)
3. Digital Marketing For Entrepreneurs
Digital Marketing For Entrepreneurs course is designed for entrepreneurs to enrich them with the skills and knowledge that help in the growth of their venture. The two-month training program covers all important aspects of digital marketing that are highly beneficial for entrepreneurs.
Course Curriculum:
Social Media Marketing (SMM)
Search Engine Optimization(SEO)
Search Engine Marketing (SEM)
Duration: 2 Months Course (2 Months Classroom Training)
Minimum Eligibility
Bachelor's or Equivalent Degree
Plus Two
Course Faculty
Our Students Works on the Brands Like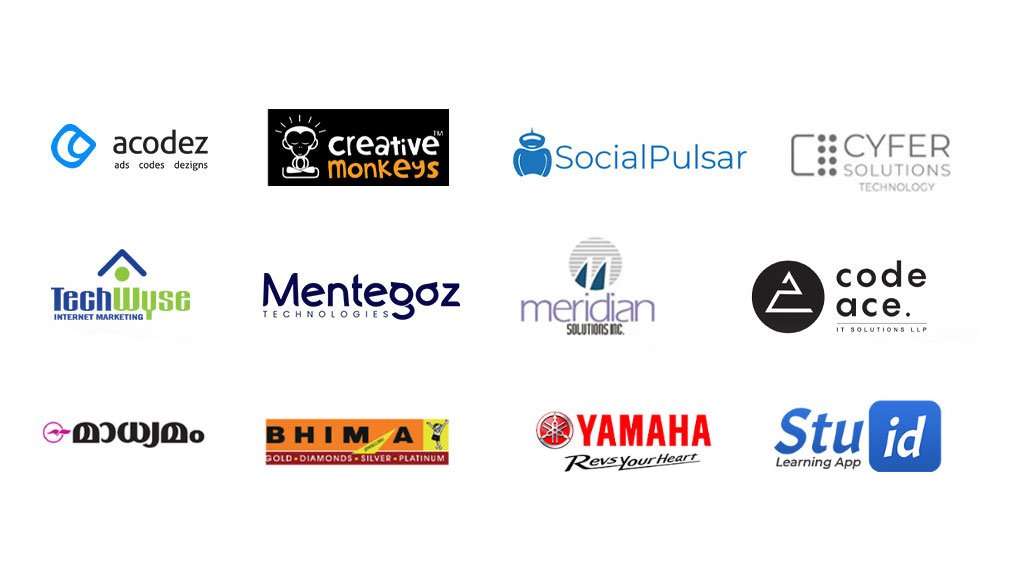 2. DMC – Digital Marketing Courses
Another great institution in Chennai to do a digital marketing course is DMC which offers professional digital marketing courses for students and helps them to get experts in the field in just 45 days. Established in 2010, DMC offers offline digital marketing courses with a syllabus designed by leading marketing professionals with 8+ years of experience. Over their successful years, they have trained over 1500+ students in 250+ batches. Once the completion of the training program, the students receive globally accredited certificates along with placement opportunities.
Course Syllabus
Digital Marketing Strategy
Market Research
Crowdsourcing
Digital Strategy and Planning
SEO Fundamental & Concepts
Keyword Research
Conceptual Analysis
Link Building tips & techniques
Off-page Optimization
On-page Optimization
Google Updates
SEO Tools Operations & Management
Search Engine Marketing
Bing And Yahoo Ads
Ads Creation
Social Media Optimization
Twitter Page Optimization
Facebook Page Optimization
LinkedIn Optimization
Google+ Page Optimization
Image Optimization and Networking
YouTube Optimization
Social Media Marketing
Mobile Marketing
Online Reputation Management
Email Marketing
Affiliate Marketing
Course Highlights
Flexible Batches
16 Modules with In-Depth Courses
100+ Students Placed in IT Companies
Certifications
3. eSearch Advisors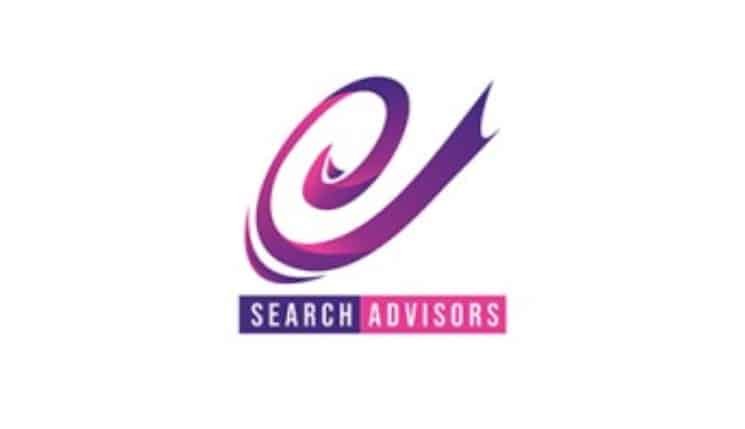 eSearch Advisors offers excellent digital marketing training in Chennai and they are known for their quality training. With a great many years in the industry, eSearch advisors offer in-house training for the candidates, and the training is offered by certified industry experts and professionals. Their course module is perfectly designed to make the students a digital marketing experts in 120 hours.
Course Syllabus
Digital Marketing Overview
Website Creation
Search Engine Optimization
SEM (PPC)
Social Media Optimization
Marketing Tools
Content Marketing
Email Marketing
Mobile Marketing
Online Reputation Management
Online Public Relations
Affiliate Marketing
Lead Generation
Course Highlights
Internship Opportunity
100% Placements
Free Technical Guidance Kit
Lifetime Technical Support
Digital Marketing Certification
Revision/Backup Classes
4. Digital Academy 360
Digital Academy 360 is a great training venture to learn digital marketing courses in Chennai. The faculties with years of experience and the well-designed curriculum make you proficient in the industry. Digital Academy 360 offers offline courses and upon the completion of the program, the students receive placements as well. Over the successful expertise in the industry, they have trained over 2000+ students with over 250+ hiring partners.
Course Syllabus
Digital Marketing Fundamentals
WordPress Website Designing
Search Engine Optimization
Google Webmaster / Search Console
Google My Business
Google Ads / PPC / SEM
Social Media Optimization
Social Media Marketing
Bing Ads
Google Analytics
Online Reputation Management
Video / YouTube Marketing
Quora Marketing
Email Marketing
WhatsApp & SMS Marketing
Content Marketing
Affiliate Marketing
AdSense Marketing
E-commerce Marketing
App Store Marketing
SEO Strategy, Auditing, Planning, and Reporting
Google Ads Campaign Optimization, Bidding & Budgeting
Social Media Marketing Planning and Optimization
Digital Marketing Competitor Analysis
Digital Marketing Proposal, Marketing Plan, and Advanced Tools
Course Highlights
19 Digital Marketing Certifications
Recognized Certifications
Live Projects and Industrial Case Studies
Practical Training
Masterclass
100% Job Placements
5. EduPristine
Another great training center in Chennai to learn digital marketing course is EduPristine. Established in 2007, EduPristine offers both online as well as offline classes for anyone who wishes to have a career in this field. Their training is provided by experts who possess years of experience in the field and helps the students in gaining all the theoretical knowledge and practical skills in digital marketing.
Course Syllabus
Search Engine Optimization
Mobile Marketing and Optimization»
SEM
Social Media Marketing
Email Marketing
Marketing Automation
Affiliate Marketing
Funnel Marketing and Growth Hacking
Web Analytics
Content Marketing
Conversion Rate Optimization (CRO)
Soft Skill Training
Course Highlights
Live Onboarding Session
100 hours Instructor-led Online Training
15 hours Soft Skill Training
Self-paced Learning Content
Case Study for Real-Life Practice
1 Domain Name
1 Business Email Account
Assured 6 Months of Web Hosting
1 Live Website Deployment
Prepare for International Certifications
24*7 LMS access with a 1-year validity
Experienced and Passionate Trainers
Dedicated Discussion Forums
After Course Engagement (ACE)
Placement Assistance
6. Great Learning
Great Learning has a global footprint in over 160 countries and is one of the largest learning companies. Their training program is based on the current industry requirements and the syllabus covers topics from basic to advanced level skills and knowledge in digital marketing to make you an expert in the field.
Course Syllabus
Marketing Fundamentals
Digital Marketing Framework
Content marketing
Paid marketing
Social brand management
Search engine optimization
Email and affiliate marketing
Mobile Marketing
User Retention and Engagement
Web analytics
Campaign planning
Capstone project
Course Highlights
Certificate from a premier institute
Digital property and capstone projects
Mentoring and Guidance
Flexible for working professionals
7. Besant Technologies
Another great training venture in Chennai to learn digital marketing course is Besant Technologies. Possessing 10 and plus years of excellence, Besant Technologies have successfully trained over 1 lakh students and helped them to lead a successful career. They have a great team of faculties and flexible course schedules with proper care for students.
Course Syllabus
Basics Of Digital Marketing
Analysis And Keyword Research
Search Engine Optimization (SEO)
On-page Optimization
Off-page Optimization
Social Media Marketing (SMM)
Social Media Optimization (SMO)
Google Web Analytics
SEO Updates And Analysis
Local Business & Google Mapping
Google Ads Or Pay Per Click Marketing (SEM)
Webmaster Tools
Creating A New Simple Website
Interview Preparation
Course Highlights
Placement guidance
24*7 support
Certification
Live projects
50 Hours Worth of training
Wrapping-Up
Digital marketing course enriches you with many career benefits once you gain top-notch training. If you planning to pursue this course from Chennai, take a look at the list and choose the institution that meets your requirements. Digital marketing is a good career option and you can find the right work soon after the successful completion of the training as the demand for digital marketing professionals is high.
Aviv Digital stands as a prominent digital marketing institute in Kochi, Kerala. We provide an extensive array of internationally recognized certification programs, encompassing courses in SEO, SEM, SMM, Email Marketing, and Inbound Marketing. To gather more information, please feel free to contact us at: +91 9037 489 577.