From Big Data specialists to SEO analysts and programmers, the Digital Marketing sector is bursting with opportunities. With more business companies, from small scale to large scale, switching their marketing priorities to the digital sector from the traditional ones, the career scopes are also increasing.
This rapidly moving industry has created more and more jobs for the last few years.  According to Mondo, demand for digital marketing professionals is expected to rise by 38% this year.  By 2020, around 18 lac new jobs are expected to come up in India alone, as India is turning to be a digital country. So you can imagine the scope of digital marketing in India is rapidly rising. However, the job opportunity is not the only reason why you should be choosing a career in this field. There are way more concrete reasons behind why you should be choosing a career in digital marketing.
What is Digital Marketing?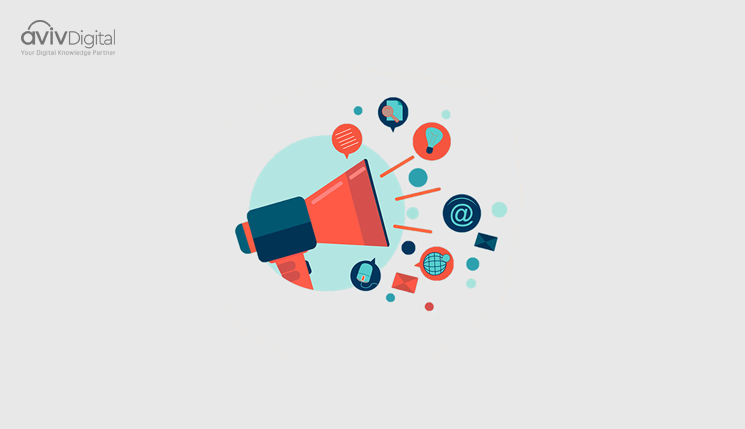 Before you proceed further into knowing why you should be choosing a career in Digital Marketing, it is essential that you understand what Digital Marketing is all about. Unlike traditional marketing, Digital Marketing is a platform or rather a mode of publicity and advertisement, using the internet. The purpose of connecting with your customers and building a strong one-on-one relationship with them is quite the same as that in a traditional marketing strategy.
But, what makes Digital Marketing even more useful is its diversity. It helps in –
Building preferences

Promoting brands

Increasing sales.
Collecting data is more comfortable and more accurate with Digital Marketing strategies, and it also costs you less than the traditional marketing platforms. That is the reason, why more business companies are being drawn towards this platform, increasing the scope for talented and skilled marketers to have a highly paid career.
Digital Marketing is a vast arena in which, there are many things that you need to take care of if you want to make sure that your business website ranks high on the Search Engine Result Pages. These factors are –
SEO (Search Engine Optimization)

PPC (Pay Per Click advertising)

Social media marketing

Content marketing

Email marketing

E-commerce

Mobile marketing

Display advertising

Affiliate marketing

Web design and web development

CRM (Consumer Relationship Management)
With so many wings of Digital Marketing, potential and willing marketers, who want to have a career in this field, can undoubtedly be highly benefited.
Different Career Scopes in Digital Marketing
Now that you have known about the different wings of the Digital Marketing sector, a willing professional should know about them specifically before determining the right career choice for them. Knowing what it takes to be a specialist or expert in this field will help them to prepare themselves. This is important as preparation will ensure that you flourish in your career.
1) SEO Executive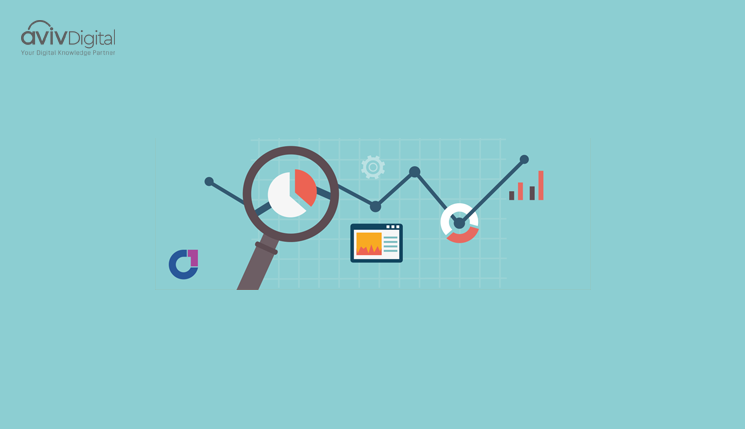 The most popular field of Digital Marketing career is SEO. SEO or Search Engine Optimization is the one-stop solution for all your basic Digital Marketing requirements. It is a method that helps the business websites to improve their ranks in every single or rather, major search engines. Visibility in Google, Yahoo or Bing would be easy with SEO techniques.
An SEO Executive is a professional, who is skilled in all the 'white hat' SEO techniques. Since these techniques and strategies keep changing, an SEO Executive must have the skill and ability to stay updated, learn new techniques and come up with ideas that will help the clients to rank better.
2) PPC Executive
PPC or Pay Per Click is a paid advertisement format that uses sponsored advertisement placements. It is a unique method if increasing the visibility of a website within a short period. A PPC Executive, therefore, has a high demand in the Digital Marketing world.
3) Email Marketing Executive
It is one of the most result-driven strategies in Digital Marketing that most people do not realize. However, not everyone can be a good Email Marketing Executive. The goal of Email Marketing is to convince or engage potential customers or leads to the brand or business. For that, the Email Marketing Executive will have to send emails, newsletters and respond to the emails of the subscribers.
Since email is one of the most useful and practical ways of connecting with your customers and leads, it is a must that this platform is utilized well. Only a skilled Email Marketing Executive can do this. He/she has to make sure that the email is engaging, compelling and crisply conveys the message, so that the readers do not send it to trash, but read it till the end.
4) Social Media Marketing Executive
Facebook, Twitter, LinkedIn, Pinterest and many other social media platforms have gained much popularity over the past few years. In increasing the brand image of the company, social media platforms need to be used effectively. This is the role of the Social Media Marketing Executive. In 2016 more than 3 million businesses actively advertise on Facebook and that will be expected to grow more only.
5) Mobile Marketing Executive
Smartphones have already become a revolutionary technology, and in the years to come, its usage and popularity will only increase. In October 2016, global mobile and tablet browsing accounting for 51.3% versus the desktop's 48.7%, according to the latest data from web analytics firm StatCounter. This platform makes internet access easier and more convenient to be used while on-the-go. Therefore, career opportunities for Mobile Marketing Executives are also increasing.
Promo offers, important updates and communicating with the customers through the mobile phone are some of the basic tasks that the Mobile Marketing Executives need to concentrate. If you are an absolute mobile freak and love to explore the diversity of this electronic device, this can be the right choice of career for you.
6) E-commerce Executive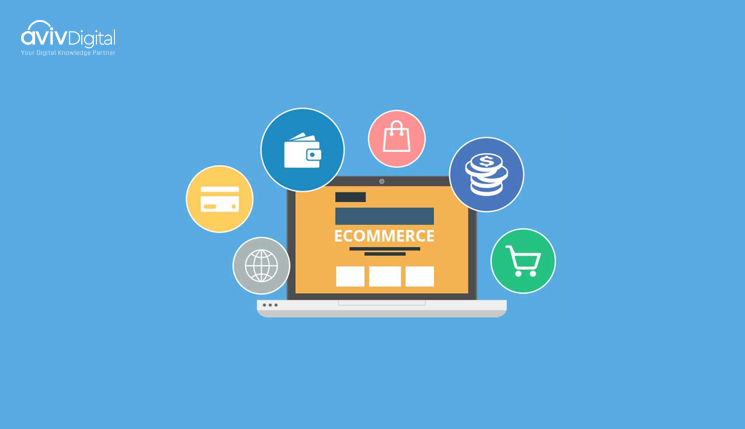 E-commerce or electronic commerce or business platform is one of the most popular modes of business in recent times. Since its popularity is increasing and more features are getting added, competition is also growing. Ensuring that the prices are convenient and more potential customers are drawn towards the e-commerce site. It is an extensive field of the career that is highly prospective.
7) Content Marketing Executive
This should probably be mentioned on top of this list, as 'Content is King'. Without content, there would not be a profitable business. The internet gives every company a virtual face through the websites. Content is the key to make the website meaningful, engaging and business generating. Publishing content, sharing the content on different modes of media platforms and managing the content are some of the tasks that a Content Marketing Executive will have to perform. The aim is to draw more traffic, acquire their attention and retain the visitors to the website, converting them into customers.
8) Affiliate Marketing Executive
Though it is not given much importance, Affiliate Marketing engages three parties doing business together and offers a much higher possibility of profit.
9) Display Advertising Executive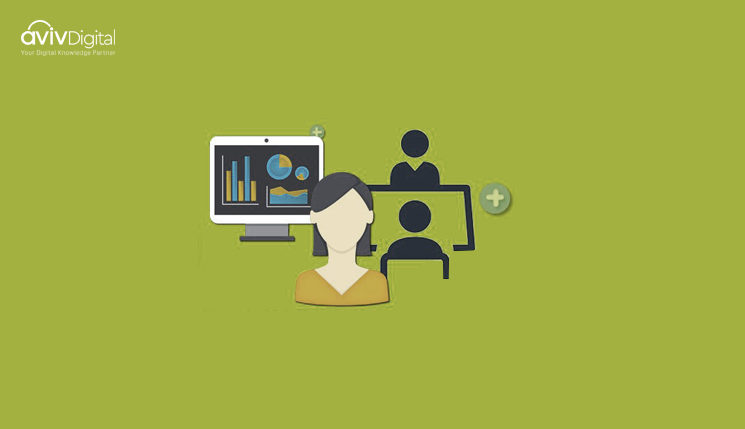 Though the platform has changed, the concept hasn't changed much. Banner ads and similar other display ads are very much popular in the Digital Marketing field. Visitors of a site are given information through these advertisements.
Planning a career as any of the above-mentioned executives is a wise decision, as research studies show that about 96% of the time of an internet user is spent either in a social media site or at a video site or in reading contents, emails or e-commerce sites. Hence, if you channelize your skills in this direction, it is quite likely that you will have a bright career.
How to Start a Career in Digital Marketing
A career in the field of Digital Marketing is one of the most lucrative ones in recent times; the investment in Digital Marketing is expected to grow by 19%. On the contrary, the investment in traditional marketing strategies or the budget for traditional marketing strategies is likely to drop. 
If you have made up your mind on starting a career in any of the wings of Digital Marketing, here are a few steps that you must follow to kick start your career and move ahead promisingly.
Regardless of the field of Digital Marketing that you want to have a career in, some basic skills that you must have are Maths, Microsoft Office, especially Microsoft Excel.
Social Media Executives or Marketers must have some special skills and these include learning the basics of SEO, learning how to blog, micro-blog, graphic designs and the use of various tools,  in social media marketing.
Create a website – For SEO Specialists:
This is the first step that every Digital Marketer or Executive must take. Creating your website is the fundamental step, as it will showcase your creativity, skill, and ideas. As you optimize it, it will show your potential clients how you are professionally skilled and prepared to produce high-quality content, influence visitors and build a strong relationship with them by sharing the content through social media sites.
Strong Social Media Presence – For Inbound Marketing:
Showing your inbound marketing skills is a must for a successful career in this field. For that, you will need to have a strong social media presence. There are some additional factors that you should learn and these include –
Understand the basics of creating high-quality content

Learning basic skills of Photoshop

Learning to use various tools for marketing.
Various blogs keep educating their readers regarding these. You can always update yourself by reading them.
Google AdWords Certification – For Search Engine Marketers:
Something that every SEO Executive must have is a Google AdWord Certification. The Google Analytics Individual Qualification is something that needs to be ensured for sharpening your skills.
Learn to Create Emails – For Email Marketers: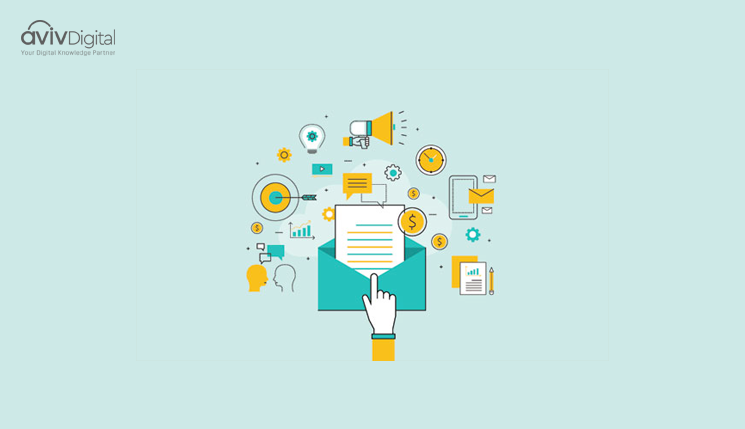 Before you start a career in Email Marketing and become an Email Marketing Executive, you need to learn how to grow the list of email subscribers. Along with this, you must learn how to write crisp, short and engaging emails. Along with the content of the email body, the subject of the email is of equal importance. Optimizing the landing page is also crucial.
Why Digital Marketing is the Most Promising Career in India
For long India has been lagging as a 3rd world country. However, a new vision of turning India into a digital country has already started to shape. This has come up with a number of reasons behind as to why Digital Marketing is the most promising career in India. If you are still unsure about the promises and prospects of this field as a career opportunity, here are some of the reasons that you must know.
Digital Marketing is one of the most promising career options, in terms of salary. Even a fresher, who has no prior experience of Digital Marketing, can earn 15,000 INR a month approximately. On the other hand, an experienced executive can expect a monthly salary of INR2.5 lac. Digital marketers in prestigious and renowned companies earn as high as Rs. 1 Crore annually.
Over 600 Million Internet users by 2017:
Google in its February reports in the previous year estimated that the internet users in India are going to exceed 600 million, by the year 2019. This indicates that there is a high prospect for the fresher and graduates to plan a career in this field.
Billions of Dollars Spent on Online Ads:
The investment in the online advertisement has increased to 12,000 crores in the previous year 2018. In the current year, it is going to grow even further. Hence, a career in this field is a very promising one.
With so much being said about the Digital Marketing field, its scopes and opportunities, possibilities and growth are evident. Hence, if you are going to graduate any time soon or young and skilled and want to try something exciting as a career, Digital Marketing is for you. Just choose the right wing, and you will be able to get huge appreciation, growth, and remuneration.
Aviv Digital is one of the leading institute providing digital marketing courses in Kerala. We offer a wide variety of globally recognized certification programs which includes SEO Training in Calicut, SEM, SMM, Email Marketing and Inbound marketing courses etc. For more details, Contact us at +91 8157998844