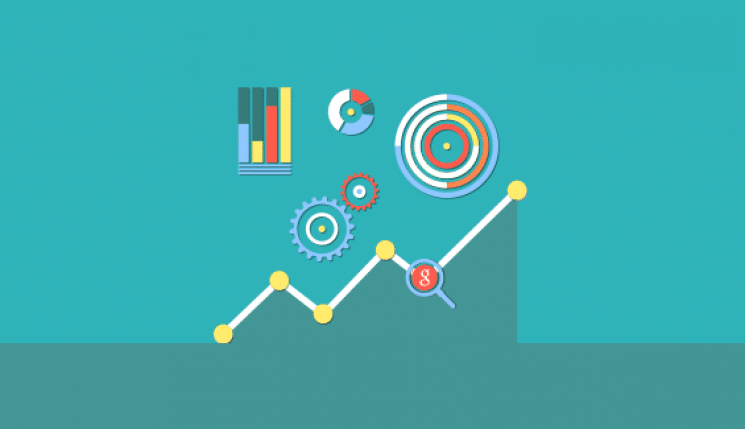 Google algorithm plays a pivotal role in SEO as it helps the companies in boosting up their SEO rankings. Google used to change and update its algorithm around 500-600 times in a year. Though most of the changes are not major, Google occasionally goes for a major change.
Below, we are mentioning the major changes that brought turbulence to the webmaster and have had created some big impacts on search. Kindly, follow the list so that you can understand the updates that Google have made.
2018 Updates
When Google's Algorithm Started Downgrading Slow Mobile Pages – January 18, 2018
Google has already rolled out the new update that will affect the search rankings of slow mobile pages and the page speed would be one of the ranking factor for mobile searches starting from July 2018.
Again Possible Algorithm Updates – January 15, 2018
Google confirmed on certain tweaks and updates happening from January 15 onward.
Google Search Algorithm Update Continues – January 8, 2018
Though it might not be as big as Maccabees, still there have been algorithm updates happening in January.
2017 Updates
Unnamed Update – December 29, 2017
This update targeted unnatural links, PBNs, other types of black hat link development and links that were acquired through link spam.
Google Maccabee Update Proved Expensive for Many Celebrities – December 27, 2017
Several of the celebrities, including Tom Cruise, experienced a significant drop in their website rankings over Google.
Search Ranking Updates – December 21, 2017
Referred to as "Maccabees update" by many, Google finally confirmed the updates and said that several minor improvements were released to bring about an enhance relevancy.
Snippet Length Increase – November 30, 2017
By the end of November, snippets experienced a spike in the character length with 300 characters being the new trend.
We noticed that many snippets are exceeding 300 characters, and in 2018 we recommend a new meta description limit of 300 characters
Unnamed Update – November 14, 2017
A more significant Google search ranking algorithm update happened during this period. Though it didn't happen at the Panda or Penguin level, but there was a significant change.
Featured Snippet Drop – October 27, 2017
An unexpected and unbelievable dip in the featured snippets was experienced toward the end of October when there was a 10% drop in searches related to featured snippets.
Chrome HTTPS Warnings – October 17, 2017
Starting from October 17, 2017, Chrome started marking HTTP pages with 'password' or 'credit card' fields as insecure. And, the 'not secure' warning will appear in situations when users entered data on HTTP pages that are accessed in incognito mode.
Unnamed Update – September 27, 2017
More of Google Algorithm and search results shuffling happened when Google updated their search results. Many were seen complaining about the signal variation, which spiked from the normal range.
Google Jobs – June 20, 2017
Google for Jobs, an initiative that was launched to help both employers and job seekers in collaboration with the job-matching industry to seek what they need. The major objective of this initiative was to provide an improved experience for those seeking jobs across Google search. This experience was welcome for both site owners and developers.
Unnamed Update – May 17, 2017
One fine morning – May 17, 2017 (Wednesday) – webmasters and SEOs got hold of a new update being captured by Mozcast, Algoroo, Accuranker, SEM Rush, Advanced Web Rankings, SER Metrics and Rank Ranger. A large Google algorithm update was on the way. These tools usually track changes in the position of rankings for number of keywords. The algorithm moved a couple of URLs around the rankings.
HTTPS Ousted HTTP – April 16, 2017
The major update was that half of the results that appeared on page 1 comprised websites that underwent transition from HTTP to HTTPS.
50% of the results reflected the update on page-1 results 
Google Fred was Announced – March 8, 2017
The Google Fred Update's main target was low-value content. This was done in an attempt to rank higher without putting in a quality effort.
New, unconfirmed Google ranking update 'Fred' shakes the SEO world
Unnamed Update – February 6, 2017
Algorithm changes beginning on February 1st continued for a full week, peaking around February 6th (some reported the 7th). Webmaster chatter and industry case studies suggest these were separate events.
Unnamed Major Update – February 1, 2017
There was a period of heavy algorithm flux starting around February 1st and peaking around February 6th. It is unclear whether this was multiple algorithm updates or a single update with an extended rollout, but anecdotal evidence suggests at least two updates.
Intrusive Interstitial Penalty(The pop-up Penalty) – January 10, 2017
Google's penalty to publish sites with intrusive popups went into effect. Google also provided a rare warning of this update five months in advance. MozCast showed high temperatures from January 10-11, but many SEOs reported minimal impact on sites that should have been affected.
This is the complete list of Google algorithm changes and updates till 2017 August.
2016 Updates
Unnamed Major Updates – December 14, 2016
Multiple Google trackers showed massive flux around December 14-15, including a rare MozCast temperature of 109°F. Webmaster chatter was heavy as well, but Google did not confirm an update.
Unnamed Update – November 10, 2016
MozCast detected a major (106°) spike on November 10th and another on the 18th. Industry chatter was high during both periods, with some suggesting that the second spike was a reversal of the first update. Google has not confirmed either event.
Penguin 4.0 Phase 2 – October 6, 2016
The second phase of Penguin 4.0 was the reversal of all previous Penguin penalties. This seemed to happen after the new code rolled out, and may have taken as long as two weeks. Post-Penguin activity had one final peak on October 6th, but it is unclear whether this was Penguin or a new update.
Penguin 4.0 Phase 1 – September 27, 2016
The first phase of Penguin 4.0, which probably launched around September 22-23, was the rollout of the new, "gentler" Penguin algorithm, which devalues bad links instead of penalizing sites.
Penguin 4.0 Announcement – September 23, 2016
Google Penguin 4 was announced and includes a few pieces. First, it is now a part of the core algorithm and will update in real time. Second, it will be more "granular" or page specific as opposed to affecting the entire domain.
Image or Universal Drop – September 13, 2016
MozCast recorded a nearly-record 111° temperature and a 50% drop in SERPs with image (Universal/vertical) results. The universal result shake-up opened up an organic position on page 1, causing substantial ranking shifts, but it's likely that this was part of a much larger update.
Mobile-Friendly Boost Update – May 12, 2016
This was another update that gave a slight boost to sites that are mobile friendly within mobile search results. As with the AMP project, Google seems to be really focused on mobile, but with good reason.
Adwords Change – February 23, 2016
Google removed sidebar ads in the search results and added a 4th ad to the top block. While this was a paid search update, it had significant implications for CTR for both paid and organic results, specially on competitive keywords.
Ghost Update – January 8, 2016
Lots of tools reported changes or SERP fluctuations around these dates in early January. Most SEOs expected this to be the new Penguin update, but Google denied this. Google said later on that this was a core algorithm update. There were no reports of huge losses.
2015 Updates
RankBrain – October 26, 2015
Google announced a change to its algorithm called Rank Brain. Basically, this is an Artificial Intelligence learning. There are no new glaring differences in ranking factors, however.
Google Zombie Update – October 14-15th, 2015
This wasn't an official update however many webmasters reported big fluctuations around this time. There was a huge thread at webmaster world about it.
Panda 4.2 – July 17, 2015
Google announced a Panda update, but not much happened. They said it would take months to roll out.
Google Quality Update – May 3, 2015
This was called a "Phantom 2" update, and obviously, something happened, but it wasn't confirmed until after the fact. Google didn't specify anything except "quality signals" change.
Mobile Update AKA Mobilegeddon – April 22, 2015
Google updated its algorithm to change the way results are ranked on mobile devices. It gave preference to sites who were mobile friendly and demoted sites which are not mobile friendly or responsive.
Unnamed Update – February 4, 2015
There was no official update, but many SERP tracking tools reported movement.
2014 updates
Penguin Expanded – December 12, 2014
Penguin expanded to the countries like United Kingdom, Canada, and Australia. The original update hit the United States in July 2014. The update was confirmed on the 22nd but may have rolled out as early as the 19th.
Penguin Everflux – December 10, 2014
A Google representative said that Penguin had shifted to continuous updates, moving away from infrequent, major updates. While the exact timeline was unclear, this claim seemed to fit ongoing flux after Penguin 3.0.
Pirate 2.0 – October 21, 2014
More than two years after the original DMCA/"Pirate" update, Google launched another update to combat software and digital media piracy. This update was highly targeted and it caused dramatic drops in ranking to a relatively small group of sites.
Penguin 3.0 – October 7, 2014
More than a year after the previous Penguin update (2.1), Google launched a Penguin refresh. This update appeared to be smaller than expected and was probably data-only.
In the News Box – October 2014
Google made what looked like a display change to News-box results but later announced that they had expanded news links to a much larger set of potential sites. The presence of news results in SERPs also spiked, and major news sites reported substantial traffic changes.
Panda 4.1 (#27) – September 23, 2014
Google announced a significant Panda update, which included an algorithmic component. They estimated the impact at 3-5% of queries affected.
Authorship Removed – August 28, 2014
Following up on the June 28th drop of authorship photos, Google announced that they would be completely removing authorship markup. By the next morning, authorship bylines had disappeared from all SERPs.
HTTPS/SSL Update – August 6, 2014
After months of speculation, Google announced that they would be giving preference to secure sites and that adding encryption would provide a "lightweight" rankings boost. They stressed that this boost would start out small, but implied it might increase if the changed proved to be positive.
Pigeon – July 24, 2014
Google shook the local SEO world with an update that dramatically altered some local results and modified how they handle and interpret location cues. Google claimed that Pigeon created closer ties between the local algorithm and core algorithm.
Authorship Photo Drop – June 28, 2014
Photos from the author no longer appear in the SERPs for results with authorship markup. Now they just display the author's name in text format.
Panda 4.0 – May 19, 2014
Google confirmed a major Panda update that likely included both an algorithm update and a data refresh. Officially, about 7.5% of English-language queries were affected.
Payday Loan 2.0 – May 16, 2014
Right before Panda 4.0, Google rolled out an update that targets queries that are traditionally spammed (SEO-wise). Google claimed the update happened around 5/20 and it makes it hard to tell as Panda 4 came out around almost the same time.
Unnamed Update – March 24, 2014
Lots of rank trackers and data reported heavy fluctuations, but no update was confirmed by Google.
Page Layout #3 – February 6, 2014
A refresh to the page layout algorithm, originally from Jan 2012 which targets sites that have tons of ads, especially above the fold (in the top section of the website).
Unnamed Update – January 8, 2014
An unnamed or unofficial update came out around this time. This was not an official update.
2013 Updates
Authorship Change – December 19, 2013
Matt Cutts leaked that authorship markup was going to play less of a part going forward and around Dec 19, we saw a drop off of about 15% over a period of a month.
Unnamed Update – December 17, 2013
Almost all algorithm change trackers showed high activity around Dec 17th, although Google did not confirm an update.
Unnamed Update – November 14, 2013
Reports went out of an unusual activity, which appeared alongside reports of widespread DNS errors in Google Webmaster Tools. This was not official, and Google did not confirm any updates.
Penguin 2.1 (#5) – October 4, 2013
This was not a major change, it was an update.
Hummingbird – August 20, 2013
Google announced the new update on Sep 26 and suggested that "Hummingbird" actually rolled out about a month before around August 20th. Hummingbird is an update that better interprets the way text and queries are typed into Google. There were no widespread reports of penalties like Penguin or Panda.
In-depth Article Update – August 6, 2013
Google featured a new type of content in their search results called "In-depth articles" that is meant for long articles that cover a topic from a-z.
Unnamed Update – July 23, 2013
Another non-confirmed Google update, however, there were large spikes in search engine tracking activity.
Expansion of Knowledge Graph – July 19, 2013
Significantly more amounts of knowledge graph data started appearing in search results, increasing the appearance to nearly 25% of all searches.
Panda Update(Fine Tuning) – July 18, 2013
A new Panda update that sources reported as being "softer" than others. This one rolled out over a 10 day period.
Multi-Week Update – June 27, 2013
Screaming Frog tweeted that someone was spamming for "Car Insurance" and it ranked them #2, Cutts tweets with a reply saying "Multi-week rollout going on now, from next week all the way to the week after July 4th."
Panda Dance – June 11, 2013
Matt Cutts clarified that Google rolls out Panda updates constantly over a period of about 10 days, almost every month. They also said they are unlikely to announce future Panda updates since they are ongoing.
Payday Loan or Spam Query Update – June 11, 2013
Google Announced an update to the algorithm that specifically targets queries that are regularly spammed for SEO including payday loans, porn, and others.
Penguin 2.0 (#4) – May 22, 2013
Google rolled out Penguin 2.0, the 4th iteration of Penguin affecting 2.3% of English queries. This was an update to the algorithm, not just a data refresh.
Domain Crowding – May 11, 2013
This was an update to help increase the amount of diversity in the SERPs. Previously there were problems where one domain would take up too many spots on the page.
Unnamed Update – May 9, 2013
Reports of algorithm activity, but nothing official from Google.
Panda Update #25 – March 13-14, 2013
Though there was no exact confirmation, data suggested that an update to panda hit around Mar 13-14.
Panda Update 24 – January 22, 2013
Google announced the 24th update to panda and near about 1.2 % of search queries were affected by this.
2012 Updates
Panda #23 – December 21, 2012
Panda hits right before the Christmas holidays. After this Google said, they will try to avoid updates around the holidays. They officially called it a "refresh", impacting 1.3% of English queries. This was a slightly higher impact than Pandas #21 and #22.
Knowledge Graph Expansion – December 4, 2012
Knowledge graph became available on foreign language queries in Spanish, French, German, Portuguese, Japanese, Russian, and Italian.
Panda #22 – November 21, 2012
Google confirmed Panda refresh 22 and it affected 0.8% of queries.
Panda #21 – November 5, 2012
Google rolled out their 21st Panda update, roughly 5-1/2 weeks after Panda #20. This update was reported to be smaller, officially impacting 1.1% of English queries.
Page Layout Update #2 – October 9, 2012
An update to the page layout update which affected sites that had too many ads above the fold.
Penguin #3 – October 5, 2012
Google released a minor Penguin data update, impacting "0.3% of queries". This was the 3rd Penguin release.
August and September 65 Changes Pack – October 4, 2012
Google published a post with 65 updates that went live between August and September 2012. The list included updates to Knowledge Graph, a Panda refresh, and Knowledge Graph Carousel.
Exact Match Domain Update(EMD) – September 27, 2012
Google announced a change in the way it was handling exact-match domains (EMDs). This led to large-scale devaluation, reducing the presence of EMDs in the MozCast data set by over 10%. Official word is that this change impacted 0.6% of queries.
Panda 3.9.2 (#19) – September 28, 2012
A refresh to Panda and it was a minor update. Only 0.7% of queries got affected by this.
Panda 3.9.1 (#18) – August 20, 2012
Another small panda update
7-Result SERPs – August 14, 2012
Google started displaying only 7 results on the front page for approx 18% of queries.
The Pirate or DMCA Penalty – August 10-13, 2012
Google said that they would start penalizing sites that get repeatedly accused of copyright infringement.
86 Google Update in June and July – August 10, 2012
Big update from the Inside Search blog. 86 updates rolled out in June and July including Panda updates, synonyms, freshness, events in knowledge graph and more.
Panda 3.9(#17) – July 24, 2012
Another panda update from Google. Only 1 % of queries get affected by this.
Link Warnings – July 19, 2012
In a repeat of March and April, Google sent out a large number of unnatural link warnings via Google Webmaster Tools. In a complete turn-around, they then announced that these new warnings may not actually represent a serious problem.
Panda 3.8 (#16) – June 25, 2012
Another Panda data refresh.
Panda 3.7 (#15) – June 8, 2012
Google rolled out yet another Panda data update, claiming that less than 1% of queries were affected by this.
May 39 Pack Updates – June 7, 2012
Google posted an official blog post highlighting 39 changes in May including "Better application of inorganic backlinks signals" "Improvements to Penguin" and more.
Penguin 1.1 (#2) – May 29, 2012
Google posted its first update to the Penguin algorithm. This was just a data refresh.
Knowledge Graph – May 16, 2012
Google released some additions to search results – Knowledge graph is intended to do a few things. One is to be able to tell the difference between people, places, and things. The second is bringing answers and summaries directly into the search results so you can quickly get facts or information without actually visiting any sites.
52 Updates for April – May 4, 2012
Google posted a blog post with 52 updates that occurred in April 2012 including improvements to freshness signal, updates for showing public data, a 15% increase in the base index, improvements to site links and more.
Panda 3.6(#14) – April 27, 2012
Another Panda data refresh.
Google Penguin – April 24, 2012
The update that shook the SEO world. Known for aggressively punishing sites using too many exact match anchors, Penguin impacted 3.1% of English queries (big update). Google claimed this affects keyword stuffing, but is mostly associated with off-site factors.
Panda 3.5 (#13) – April 19, 2012
Another panda refresh
Parked Domain Bug – April 16, 2012
While webmasters reported drops in rankings, Google claimed that there was a bug in the way they classify parked domains.
50 Google Updates Pack in March – April 3, 2012
Another group of updates including Panda 3.4, the way anchor text is calculated, image search, and local query updated.
Panda 3.4(#12) – March 23, 2012
Another panda update.
Panda 3.3 (#11) – February 27, 2012
Another Panda refresh, however, multiple updates happened around this time as well.
Venice – February 27, 2012
As part of their monthly update, Google mentioned code-name "Venice". This local update appeared to more aggressively localize organic results and more tightly integrate local search data.
February 40 Pack (2) – February 27, 2012
Google posted a blog post on their Inside Search blog with 40 updates that have been launched in February including updates to "related searches, site links, autocomplete, UI elements, indexing, synonyms, SafeSearch and more."
17 January 2012 Google Update – February 3, 2012
Another inside search blog post detailing 17 updates released in Jan 2012 including Panda's integration into the main algorithm, updates to "freshness."
Page Layout Update – January 19, 2012
Updates to the way pages are judged – If you have too many ads above the fold, you could lose rankings.
Panda 3.2(# 10) – January 18, 2012
Another Panda update.
Search + Your World – January 10, 2012
If you use Google plus, Google will attempt to put in more relevant content into your searches. Things that you've shared in the past, pictures from your g+ profile, things your friends have shared will start appearing in your search results in an effort to find the most relevant information. Mostly, Google just loves Google+ and wants to force it on everyone.
30 Google Updates in January 2012 – January 5, 2012
Another Inside Search blog post highlighting 30 updates including sitelinks, image search improvements and more.
2011 Updates
December 10-pack – December 2011
This time Google a second set of 10 updates, announcing that these posts would come every month. Updates included related query refinements, parked domain detection, blog search freshness, and image search freshness. Though exact dates of each update were not provided.
Panda 3.1 – November 18, 2011
After Panda 2.5, Google entered a period of "Panda Flux" where updates started to happen more frequently and were relatively minor. Some industry analysts called the 11/18 update 3.1, even though there was no official 3.0.
10-Pack of Updates – November 14, 2011
Google posted a blog post highlighting 10 updates including fresher results, improved snippet.
Freshness Update – November 3, 2011
A change to the algorithm where Google wants to display fresher results, especially on queries that were time sensitive.
Query Encryption – October 18, 2011
Google announced they would be encrypting search queries, for privacy reasons. Unfortunately, this disrupted organic keyword referral data, returning "(not provided)" for some organic traffic.
Panda Flux (Update #8) – October 5, 2011
Matt Cutts tweeted: "Expect some Panda-related flux in the next few weeks" and gave a figure of "~2%". Lots of updates recently on this.
Panda 2.5(#7) – September 28, 2011
After more than months, Google rolled out another Panda update.
516 Algo updates – September 21, 2011
This was not an update, but it was an amazing revelation. Google CEO Eric Schmidt told Congress that Google made 516 updates in 2010. They tested over 13,000 updates.
Pagination Elements – September 15, 2011
Google introduced the rel="next" and rel="prev" link attributes to help with pagination crawl/index issues.
Expanded Sitelinks – August 16, 2011
Google expands the display of site links, making navigating to specific content right from search easier.
Panda 2.4 (#6) – August 12, 2011
Google rolled Panda out internationally, both for English-language queries globally and non-English queries except for Chinese, Japanese, and Korean.
Panda 2.3 (#5) – July 23, 2011
Google introduced another panda update.
Google Plus – June 28, 2011
Google launched Google+, a type of Facebook competitor that promises to integrate multiple Google services for a more personalized experience. They differentiate by creating "circles" so you can share differently with different groups of people. Though they got many users quickly, it was launched with negative criticism.
Panda 2.2 (#4) – June 21, 2011
Google continued to update panda.
Schema.org – June 2, 2011
A collaboration between Google, Yahoo and Microsoft to create structured data. With a home base at http://schema.org, webmasters can now use a standardized markup for all kinds of data.
Panda 2.1 (#3) – May 9, 2011
Another small panda update.
Panda 2.0 (#2) – April 11, 2011
The first Panda update and it had gone global.
The Google +1 Button – March 30, 2011
Basically, a button that's like a Facebook "like" button which Influences results for people in your circles to help bring trusted content to the top.
Panda Update (Called Farmer) – February 23, 2011
This was the big update. It affected up to 12% of search results. Panda targeted "content farms" – huge sites with low-quality content, thin affiliate sites without much content, sites with large ad-to-content ratios and on-site over-optimization.
Attribution Update – January 28, 2011
This update was to help stop scrapers from stealing content. It affected near about 2% of search queries.
Overstock.com and JC Penny Penalty – January 2011
Google started publicly calling out sites for their SEO practices and also started the PR-scare-train in preparation for upcoming updates.
2010 Updates
Social Signals – December 2010
Google and Bing confirmed that they would use social signals to influence rankings including Twitter and Facebook.
Negative reviews – December 2010
After a big story broke about how a brand was being pushed up the search results as users complained (and left links to the website), Google updated its algorithm to fix the problem.
Instant Visual Reviews – November 2010
Google released an update which allowed you to see a visual preview of a website within the search results. Though it didn't last long.
Google Instant – September 2010
This is an addition to Google suggest where Google will display actual results before the query is finished.
Brand Update – August 2010
Google allowed some brands or domains to appear multiple times on page one on certain searches.
Caffeine Roll Out – June 2010
Caffeine is a new web indexing system that Google rolled out around June 2010. It was planned to speed up the rate of indexing and provide fresher results to customers.
May Day – May 2010
An update happened April 28 – May 3 and some webmasters noticed drops in traffic, especially in long tail traffic. This was an algorithm shift to help combat content farms and was a precursor to the panda update.
Google Places – April 2010
The Local Business Center became Google Places. This included all the same features from previous Google Places but some more features like advertising, service area, etc. have added.
2009 Updates
Real-time Search – December 2009
This time Real-time became the real deal. Google News, Twitter feeds, and other sources were pushed together on some SERPs in a real-time feed format. Social media and other sources kept on growing.
Caffeine – August 2009
This was Google's preview of a gigantic change in infrastructure. This change was planned to speed up crawling, enlarge the total index, and incorporate ranking and indexation immediately. In the US, the preview lasted for the rest of the year and wasn't fully active until early 2010.
Rel-canonical Tag – February 2009
This time Yahoo, Google, and Microsoft announced their Canonical Tag support campaigns. This allowed canonicalization signals to be sent by webmasters without affecting on human visitors.
Vince – February 2009
This was the major update. Even though it was called a "minor change" by Matt Cutts, this update had immense and long lasting repercussions in the field of SEO.
2008 updates
Google Suggest – August 2008
Google introduced "Suggest" and made large changes to the logo or box style homepage. "Suggest" depicts suggested searches in a new menu below where the visitor is typing.
Dewey – April 2008
This time it was suspected that all the internal properties of Google were being pressed down. This included Google Books, but actual evidence of this happening is not easily accessible.
2007 updates
Buffy – June 2007
This update was called "Buffy" because Vanessa Fox was leaving Google. It is pretty unclear what actually happened with this change, but Matt Cutts provided that Buffy was just a large amount of smaller changes.
Universal Search – May 2007
This algorithm basically updated integrated old school search results with Video, Local, Images, News and other vertical results also. After this, the 10-listing SERP was done for.
2006 Updates
False Alarm – December 2006
Though Google didn't actually report any changes, there was a buzz in the SEO community about potential major changes in November and December 2006.
Supplemental Update – November 2006
2006 was the year of supplemental index changes. This completely changed how the filtering of pages was handled and managed. Google claimed that supplemental was not intended to be a penalty.
2005 Updates
Big Daddy – December 2005
Big Daddy was introduced to update infrastructure. This update took more than 3 months and finished in March. Big Daddy changed canonicalization and redirects (301/302).
Jagger – October 2005
To target low-quality links, Google unleashed the Jagger series of updates in October. These low-quality links included reciprocal links, paid links, and link farms. This update came out from September – November.
Google Local or Maps – October 2005
After the launching of the Local Business Center, Google put all of its Maps data into the LBC. This update developed a few changes regarding SEO on the local level.
Gilligan – September 2005
Though Google claimed that they didn't make any big update to the algorithm, the webmasters saw changes all over the board. Google's Matt Cutts posted a blog saying that the index data updated by Google was done on a daily basis, but the Toolbar PR and different metrics were only changed on a quarterly basis.
Personalized Search – June 2005
Personalized search "truly" rolled out with this type of update. Unlike previous versions where users had to create custom settings on their profiles, the Personalized Search update streamlined it completely. Google used this along with search history for many applications.
XML Sitemap – June 2005
This update provided webmasters with the ability to submit XML sitemaps to Webmaster Tools. This surpassed the old HTML sitemaps and preferred SEOs over the indexation and crawling.
Bourbon – May 2005
Someone under the name of "GoogleGuy" posted that Google would be coming out with "something like 3.5 changes in search quality." What was a 0.5 change going to be?! Webmaster World members speculated that Bourbon influenced how duplicate content and non-canonical URLs, were treated.
Allegra – February 2005
This update really did wasn't exactly crystal clear, but many webmasters saw changes of ranking. It was considered that Allegra had some effect on the "sandbox", but others thought the LSI had been changed. This time many people thought that Google was penalizing suspicious looking links.
Nofollow – January 2005
The "nofollow" feature was introduced to combat spam and control the outbound link quality. Google, Yahoo, and Microsoft all introduce this at the same time. This update really helped clean up spammy blog comments and un-vouched for links without being a traditional algorithm update.
2004 Updates
Google IPO – August 2004
Some major events happened in this year in the history of Google. Google sold 19M shares, raised $1.67B in capital, and set their market value at over $20B. By January 2005, Google share prices more than doubled.
Brandy – February 2004
Google rolled out a variety of changes like a massive index expansion, Latent Semantic Indexing (LSI), increased attention to anchor text relevance, and the concept of link "neighbourhoods." LSI increased Google's ability to understand synonyms and took keyword analysis to the next level.
Austin – January 2004
Austin fixed the problems that were left over by Florida. The continued crackdown on tricky on-page tactics, Google included invisible text and META-tag stuffing. This time Google took the "Hilltop" algorithm and used it again, beginning to take page relevance extremely serious.
2003 Updates
Florida – November 2003
This update put SEO into real play. Many business sites lost their rankings, and there were very unhappy and unsatisfied business owners at that time. Low-value SEO tactics (like keyword stuffing) from the late 90s were finally obsoleted. The game took a whole new dimension, and it became more intriguing and serious.
Supplemental Index – September 2003
The "Supplemental Index" was introduced by Google so that it could index more documents without hampering the performance. This became a serious issue until the index became integrated again.
Fritz – July 2003
With Fritz update, monthly "Google Dance" finally came to an end. Instead of completely servicing the index on a roughly monthly basis, Google selected an incremental approach. The index was now changing daily.
Esmeralda – June 2003
This was the last update from Google. After this, Google had started a continuous update process. "Google Dance" was replaced with "Everflux". This update had made some massive structural changes and impact regarding Google.
Dominic – May 2003
This was one of the changes that occurred in May. "Freshbot" and "Deepcrawler" were crawling the internet and bouncing sites left and right. At this time, backlinks began to be counted and reported changed considerably.
Cassandra – April 2003
With Cassandra, Google got down to business on basic link-quality issues. This update focused on linking from co-domains as well as hidden text and links.
Boston – February 2003
Announced at SES Boston, this was the first named Google update. Initially, Google planned to update monthly and thus, the first few updates were a combination of algorithm changes and major index refreshes. But very soon the updates became more frequent; hence, the monthly idea had dropped.
2002 Updates
1st Documented Update – September 2002
Before the update of first name (Boston), there was another in Fall 2002. Though there weren't very many details about this update, it seemed to include more than the usual Google Dance and PageRank updates.
2000 Updates
Google Toolbar – December 2000
To give SEO a new dimension, Google launched the toolbar for browsers along with Toolbar Page Rank(TBPR). Everyone appreciated These two, and Google started its new journey and began dancing.