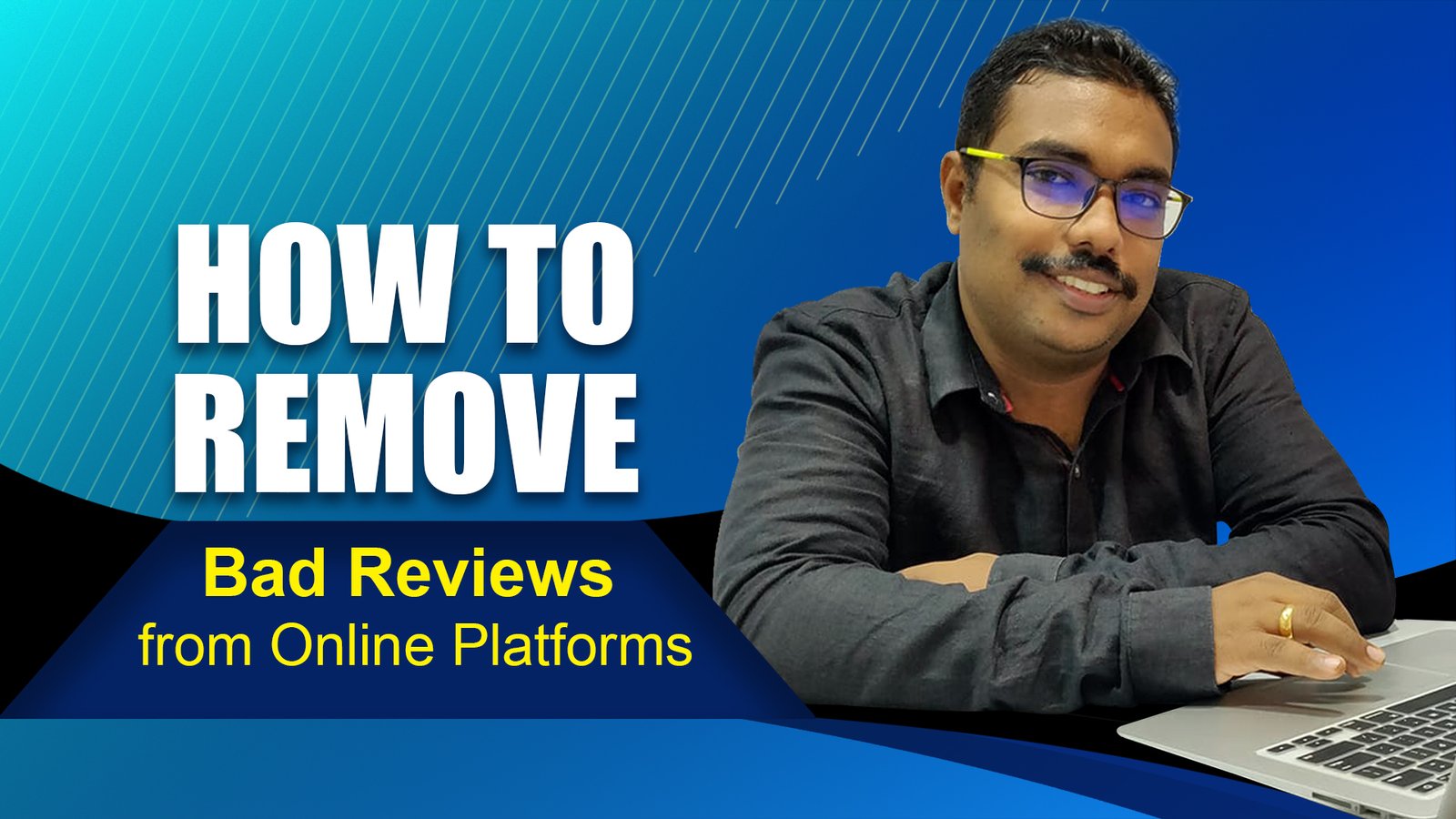 As you know nowadays social media is on-demand, mainly it is for business purposes is hard to follow with the customer and if you don't pass a quality service, there is a chance to get a bad review that also creates an opportunity to your competitor. So you have to go there and give an explanation as to your review there. So you need to know how to resolve such a thing that can be discussed below.

How Can You Manage the Review Section for the Following Things?
1. Google Review
Google review policy is very strict. If a person has given a bad review, you can always reach to Google review team and you can ask them to review that comment/review. If that review is illegal which is intensely created that will makes you a bad condition. Such reviews can be flagged. The team will go through the flagged reviews and will remove them.
The intensely created review will give you a bad condition, such reviews can be flagged. The Google team will go through the reviews and if they think it is inappropriate, they will remove by themselves.
Services that the Customers Hate from You
There are chances that people hate you, your services, etc. In such a case, you have to do is that you should go to them and ask what are the reasons for their hating, if possible you can solve the problem through on call, on meeting and so you can ask them to change the review. So you can save a regular customer.
Make Apology Publicly if Mistakes is on Your Side
In another case, if there are any mistakes from your side, you should apologize publicly. If any other customers visit they may understand that there are issues going and you are taking care of it sincerely.
So these are the main section to do with Google reviews. Now when comes to Facebook reviews, it will be easy for us.
2. Facebook Reviews
Here the reviews can be removed directly. By going to Admin>> Settings>> Templates and Tabs. In this tab, you can see the Review Tab, just untick so that the review tab will not be shown on the page. So it is possible for you to remove such reviews in this method.

The second one is that you can directly solve the issue of the particular person having. So you can get the right review from the audience.
3. Amazon Reviews
These are the 3 main platforms currently people are using. If you are having a bad review, if you are on e-commerce, and want to remove the reviews on Amazon you have to do is, within 60 days if the customer had written a bad review you can easily go and ask that customer to delete that review.
4. SEO Reviews
If your site is getting reviews on different sites, and whenever your company is searched by the people, about the company and all reviews will come on the first page of Google, we may think of what to do with such cases. If there are people putting comments and reviews purposefully to make your company black-marked, you can get work on those reviews, solve the issues by direct contact and reach to that platform and ask them to remove the reviews.
As we had removed a review from crunch base after reaching them. So these are the possibilities for which you can go and ask for them to remove reviews. And you can even go with the SEO where you can able to create many platforms.
Eg: If we actually try to rank the keyword, that is based on reviews. If the keyword is linked with the organizer name or company, we try to rank our keywords and our pages, for such cases, we have used web2.0 like bloggers, WordPress, etc.
Another side we focus on is the review keywords and try to optimize that keyword there. So these are the thing what we usually focus on when it comes to Digital like SEO area. These are some ways that we go and cater to the reviews which are negative.
Aviv Digital is a leading Digital Marketing training institute in Kerala providing the best digital marketing training in Kochi, Calicut, Delhi, etc. We offer a wide range of globally recognized certification programs which includes SEO Training, SEM, SMM, Email Marketing and Inbound marketing courses. For more details, Contact us at +91 8157998844 or message us at ask.avivdigital.com