I'm sure that you have a Facebook fan page for your business, whether you are a large multinational company or small business. I advise you to get one right away if you don't already have one, because it can do your company marvels. Why a Facebook fan page, today most businesses have a social presence as well as blogs too because the world is Digital and you must learn traditional Marketing methods if you want to remain ahead of it. The best thing you can do to reach the crowd, you never knew, is to accept digital marketing for your business.
Best Digital Marketing Companies in India
Let's discuss the best Digital Marketing agencies/companies in India.
Acodez is an award-winning IT and digital marketing company. Based out of Delhi NCR and having offices in major Indian cities such as Mumbai, Bangalore, and Calicut, Acodez caters to the requirements of clients spanning over 70 countries across 6 continents. Launched in 2011, the company has mastered the craft of web development and digital marketing. It has ensured that the client businesses flourish with its unique brand of experience. 
The company has a great affinity with the latest tools and techniques combined with an experienced panel of staff across verticals. The company has great experience in web design, web development, digital marketing, which has helped it win various awards and accolades both in India and Internationally. 
Services:
Facebook Marketing
Email Marketing
Social Media Marketing
Search Engine Optimization
PPC Campaign Marketing
Digital Media Planning
Digital Marketing
UX Design
Mobile app development
Web Development
Visit site: https://acodez.in/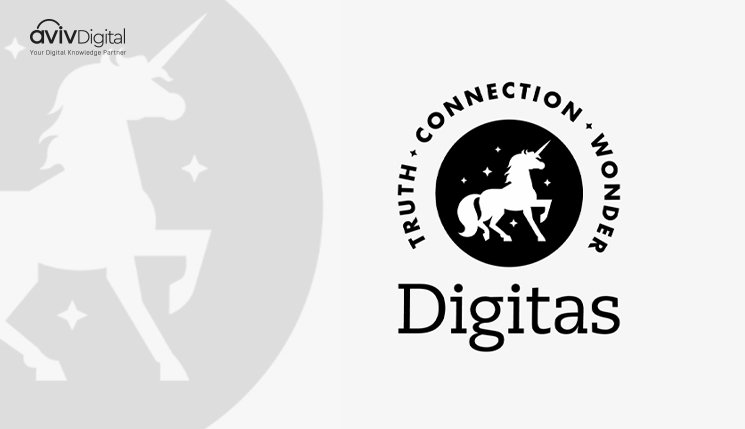 They think brands have better methods of connecting with individuals. And they are working to guide brands through customers, channels, and associates to stronger links.
Services:
This is a virtual network of the agency's top 100 startup partners across VR, AR, mobile, commercial and retail technology, and is the official Digitas program to assist customers and teams unlock fresh thoughts and possibilities through direct links to improve businesses. Before they hit it large customers have immediate access to the best entrepreneurs and smart solutions.
Projects:
Teladoc App
Social Change Marketing
Connect to case
Dad and Andy
Dunkk'n Donuts #WTFast etc
Visit site: https://www.digitas.com
XtremeUX Digital is specialized in multichannel digital marketing which enhances your company development with customers and clients!
Services:
Google Ads
Facebook Ads
Local Ads
Ecommerce Ads
Analytics
Strategy
Website
Clients:
Dallas Paint Digital, Junk Guruz, Martial Arts Mart, Lignas, Scents and Sprays, Welton Eye Care, etc are some of their clients
Visit site: https://www.xtremeux.com/
They are a fully functional digital marketing agency, first of all, is an E-commerce solution supplier with an end to end full-service digital marketing agency to shift the approach of the sector to online marketing. It's easy to do. their team of skilled and competent experts extends the process from studies to the delivery and conversion of prospective opportunities in a manner that will convert you into required converts.
Services:
Campaigns
Content
Monital and engage
Promote sales
Monitor for support users
Nuture relationships with VIP customers
Clients
FuszBazar, Prudent, Liz Heaven, Corseca, Educo, Cake'N'Joy, Body Line Store, aze, etc.
Visit site: https://www.webchanakya.com/
Prosmit Inc. is invented by "Information Technology Professionals in Sales & Marketing" and is based in Ahmedabad. Prosmit operates with off-line media marketing campaigns on Web & Mobile impact-driven.
Services:
Search Marketing: Organic Search Engine Optimization (SEO) / Google   Optimization, Pay Per Click (PPC) / Google Ads & Bing Ads
Video Marketing
Social Marketing
Email Marketing
Collateral Marketing
Survey Marketing
Clients:
Sheth Opticals, Silver Oak Engineering College, Astrologer Bejan Daruwalla, Shyamal-Saumil Singers, Spacia Co-Working, Aquabrane – Mumbai, Gelco Electronics, Pipara & Co., Vatva Industries Association (VIA), JadeBlue, Hypoxi, RforRabbit, GRD by Zydus Cadila, etc.
Visit site: http://www.prosmit.in/
The elite group of technocrats established Blow Horn Media aka BHM in 2013 with the aim of combining a patented combination of technology, digital customer comportement analysis, and information-to generate artificial intelligence through advertising. BHM aims to conduct a digital survey to provide the customer with the best practices in online marketing
Services:
SEO
SMO
Pay Per Click
Creative design
Content marketing
Clients:
LGD Trade, Manpasand, ZeepZoop, RedRibbon, Vitamin Ocean, Teqdepot, Gujarat Gas, Hodusoft, etc.
Visit site: http://www.blowhornmedia.com/
They are the elite design brand studio, specializing in the development of striking brand identities, perfect social media campaigns and the development of your brand.
Services:
Branding and Identity design
Website development
SMM
Advertising
Package and Design
Retainer service
Clients:
ZAURA, WE VIP CLUB, Fit 'o' Clock, Zest Cafe, Shibori designer, etc.
Awards:
Most Influential Social Media Professionals in India
Title awarded to Vishakha Rajput their founder from CMO Asia 2016
World Women Leadership Award
To Vishakha Rajput at the 4th world women leadership Awards 2017 by Femina
India's Top 30 under 30 Nominee
Visit site: http://www.eidoloncyber.com/
They are the digital marketing & creative tech agency based in Bangalore, India with active clients and partnerships in 5 key geographies – India, Middle East, South East Asia, UK, and USA. their services are broadly divided into 6 categories, details of which are given below. They work globally with around 120 leading agencies, directly with the big four agency holding companies – WPP, Publicis, IPG and Omnicom – and their subsidiaries like JWT, GroupM, Ogilvy, Starcom, Razorfish, McCann, Octagon, TBWA, BBDO, and many others. They've also worked with over 400 brands on various digital/social/martech projects.
Services:
AR CAMERA
FILTERSMESSENGER
BOTS NEWS FEED
SMARTAPPSWHATSAPP
STICKERS WEBSITE DESIGN & DEV DIGITAL MARKETING
VIRTUAL REALITY
Clients:
INFINITY, Pepsi, SanDisk, Titan, eBay, Durex, Samsung, Intel, Honda, apsara, Landmark Group, Reliance Trends, Audi, etc
Awards:
Adhvith Dhuddu, CEO of AliveNow wins Social Media Professional Award for 2013
India Today (Cover) top 20 young emerging entrepreneurs in India for 2012
Businessworld Magazine's 25 hottest Young Startups in India for 2011
Finalist of British Council Young Creative Entrepreneurs
Visit site: https://www.alivenow.in/
They are a data-driven creative agency that has been awarded. At every level of the purchase trip, They assist you to communicate with your customers through craft. Their communication strategy at the center of art, copy, and code contribute to company results which have altered user behavior for some of India's biggest brands. In eight years, they have been working with more than 50 brands. They have strategizing, designing, writing, code and story-telling teams. They can assist in a dialog between your brand and also contribute to building your brand online.
Services:
Advertising
Content and Social
Technology
Clients:
Give A Beat, Tata Hitachi, Amazon India great shopping festival, Quickbooks, Xiaomi, SimplyLearn, etc.
Visit site: https://www.propagandaindia.com/
They have the correct instruments to expand your brand coverage throughout the websites, to improve SEO or to drive social communication. Relationships are the most significant among the things they create here. They take the time to absorb your brand before recommending efficient company strategy.
Work:
Lucia Entertainment, Boginei Group, Belita Salon, Sri Sri Ayurveda Panchakarma, Indus league retail, Tvs Corporate, etc.
Clients:
Ascent Capital, Assetz, habanero, Indus League, Infosys, TVS, Vodafone, etc.
Visit site: http://www.tiramisumedia.com/
Godot Media has a worldwide customer footprint in more than 20 nations and is the leading content provider. They assist companies and people to interact efficiently and generate value-producing content. They also assist companies to improve their online presence by implementing cutting-edge Internet and social media marketing strategy through high-impact and targeted content.
Clients:
ING, Sotheby's, AES, Ezbob, ProvPlan, Shaw, Genie Venture, Market Stomper, etc.
Services:
Article
Blog
Copy Writing
ebook
Social Media
SEO
Content Marketing
Product Descriptions
Visit site: http://www.godotmedia.com/
their team is a part of the industry's top minds, and They combine design thinking, technical expertise, and innovation to provide excellent mobile, web and IoT experience.
Services:
Strategy Consulting
User experience Design
Apps and product engineering
Website and E-Commerce
Clients:
Flipkart, Olympus, Future group, Star Sports, Town square, Perfios, etc
Visit site: https://inkoniq.com/
Services include branding and internet PR, large-scale plant development, new ideas, content development, and electronic commerce. With the strong conviction that your achievement is essential to us, let us consider ourselves as long-term partners for all their customers, regardless of their size. They welcome their customers and look forward to learning what drives them to go.
Services:
Advertising
Branding, 360° Campaigns
Interactive Experiences
Print, Digital, Television, Animation
Content Creation
Online PR, E-Commerce
Media Planning & Buying
Web Analytics
Mobile, Tablets, and Ideas.
Clients:
OnMobile, Wipro, CISCO, Cognizant, Xerox, Blackbuck, IGATE, Galaxy, Max, Durex, kingfisher, Britania, etc.
Awards:
2010 – Big Bang Awards
Silver – Website for Britannia Bourbon
Silver – Game Application for Bunny Blues
Gold – Viral Application for Kingfisher Superstarts
2011 – Big Bang Awards
Silver – Corporate Film (Audio Visual Medium) for Wipro Clean Tech Services
Gold – Website for Fastrack Sweet No More
Gold – Viral Application for Fastrack Kick Ass Cards
2012 – Big Bang Awards
Gold – Recruitment Campaign (any media) for The Coolest Job
Gold – F&B Collaterals for The Biere Club
Bronze – Online Campaign for Miller High Life
Visit site: https://www.geekcreativeagency.com/
CONVICTION, COLLABORATION, CREATION. They're separate thinking brand. They're distinct thinking brand. Ideas are shared without an invitation and complicated issues are easily solved. The ego's no space –efficiency alone. They are specialists in a variety of specialized abilities individually. But They offer first-ever, end-to-end alternatives together that creative disrupt, unify channel policies and create on their performance heritage.
Services:
Strategy Solution and Services
Digital Media Services
Creative Development Services
Product development services
Data-Driven Solutions and Services
Digital Communication Solution and Services
Clients:
Amazon, Durex, Zivame, Johnson, etc
Visit site: http://www.interactiveavenues.com/
Forture is an integrated creative and digital marketing company that offers clients ongoing growth-oriented alternatives via ROI-focused digital marketing services. They not only design and create sites that are SEO Friendly, but turn them into strong business channels. It is their objective to remain ahead of the curve and to give their customers the best alternatives from beginning to end. They know the marketing difficulties facing businesses. They have conceptualized alternatives that assist businesses to attain ROI with their comprehensive studies.
Services:
Google Ads
Facebook Ads
Twitter Ads
LinkedIn Ads
YouTube Ads
Clients:
Teamtech, coats of color, sleepless, Jyothi Ga, enviro, LADY go, Yoga Bliss, The living walls, etc.
Visit site: https://fortureglobal.com/
They are the digitally born ' Smart Agency ' which produces disturbing and passionate campaigns.
Services:
Creating new age revolutions
Digital Advertising
Social Media Marketing
Experiential Marketing
Traffic Generation
Clients:
Quanta, Rainbow Pet a Cow, Bayara.com, Modanisa.com, Tiffany Crunch, Rainbow National Day! Etc.
Visit site: https://www.kreataglobal.com/
Langoor is a creative technology digital agency. Brands are helped to accomplish company results through profound analytics and client travel marketing strategies. We develop campaigns of 360 degrees connecting experiences online and offline. We create and develop internet systems, apps and e-commerce platforms that promote your enterprise.
Services:
Strategy
Design
Platforms
Marketing
Data & Analytics
Clients:
Columbia, Practo, Accenture, Acuvice, Ford, Wipro, Fabindia, Infosys, Tata Sky, etc.
Visit site: https://www.langoor.com/in/
ODigMa began as a company driven by a rather fresh digital media to generate consciousness of brand. The digital guide for many of the leading products such as Macemytrip, Bharat Matrimony, Wildcraft, HIDESIGN, Nexsales, Derby, Myntra.com, MT Sales, Airtel, Aditya Birla Group, Marks & Spencer, Coolpad, Puravankara, Philips, JBL and Blaukpunkt was quickly launched by Advit Sahdev in 2010. In 2014, Infibeam purchased the business at $5 million and five times the company's turnover, as the development was so exponential.Thus the next phase of ODigMa's digital excellence trip started.
Services:
Digital Marketing and Customer Acquisition
Social Media
Video Creation & Marketing
Email Marketing
Affiliates
Website Development
Brand Campaigns
Social CRM
Mobile App Development
Apps for Mobile
App concepts to monetize digital content
Sector-specific apps
Digital Media Distribution and Solutions
Brand Campaigns
Cross-Device Distribution of content
Strategic alliances with Media houses
Clients:
@home, Puravankara, Spaces, Sony, Philips, Myntra, Carat Lane, etc
Visit site: http://www.odigma.com/
Gaboli is a shop that provides eCommerce, education and enterprise design, development and digital marketing services. Customers vary from Fortune 500 to tiny start-ups. Their approach, agnostic technology, and customer specifications are consultative. They operate with our customers in North America, Europe, and of course India from Bangalore, Delhi, and Mumbai.
Services:
Design
Development
Digital Marketing
Clients:
Delhivery, Microsoft, Honeywell, UN, IIT Bombay, etc.
Visit site: http://gaboli.com/
Ripple Links extended its portfolio to include influencing driven marketing and content marketing, beginning in 2009 as a full-service social media marketing agency. They give a number of procedures for our customers: to align the sales and marketing policies of your business with the creation and support of a separate brand picture using digital media. Their team of skilled and experienced experts exploits the possibilities of the Internet to improve your sales productivity and speed.
Services:
360-degree influencer Marketing
Social Media
Content Marketing
Clients:
Amazon, Asian paints, Asus, Cafe Coffee Day, Colors Infinity, Dell, Flipkart, etc
Visit site: http://ripplelinks.com/
They are brand managers and blood marketers who don't trust the item to be sold. They trust that we sell consumers an advantage by telling them a tale!. The aim is to give importance to the marks with which we operate and to continue to push the borders until this needle is moved.
Services:
All Digital Things:
Brand
Road map
Social Landscape
Performance marketing
Brand Styling
Write Stuff
Pixel Perfect
Marketing Technowork
Web 360
eCommerce
Mobile
The analytical Game
Clients:
Prestige Group, Manipal Hospital, Kurl-On, Bajaj, etc
Visit site: https://www.webenza.com/
Founded in 2009, 22 Feet Tribal is an intestinal and information supported digital solutions provider. They think heavily in an intestinal job, driven by instinct. This instinct has contributed to the growth of 22 Feet Tribal to over 260 staff across three offices in India and to the digital identification of some of the biggest products in the world.
Services:
Experience Development
Commerce Solutions
CMS Integrations
Responsive Design
Mobile Strategy
Mobile App Development
Web Services Development & Integrations
Engagement Strategy
Experience Design
User Journey Modeling
Information Architecture & Wireframing
Interaction Design
Art Direction
Content Strategy & Planning
Influencer Outreach & Native Content
Photography & Videography
Premium Content
Clients:
Wework, UBER, Zee Tv, Levi's, Kingfisher, eBay, Mahindra, AsianPaints, etc.
Visit site: http://22feettribalworldwide.com/
Our heritage deepens information and analytics to provide tailor-made, operational ideas and strategies of acquisition.
Services:
Search Engine Optimization
Search Engine Marketing
Conversion Rate Optimization
Display And Paid Media
Web Analytics
Clients:
BBVA, Assurant, Citi, Webster Bank, LG, Purepoint, Vineyard Vines, etc.
Visit site: https://www.iquanti.com/
In a multilingual and multicultural economy, integrated communication is necessary for reaching the linked Indian. We depend on an integrated strategy to creative storytelling, combined with smart ROI, which amplifies the communication between companies.
Services:
CORPORATE COMMUNICATION
REPUTATION MANAGEMENT
BRAND SOLUTIONS
CRISIS COMMUNICATION
START-UP CONSULTING
WEBSITE
DISPLAY MARKETING
SEARCH ENGINE MARKETING
SEARCH ENGINE OPTIMISATION
YOUTUBE MARKETING
VIDEO INVENTORY
APP MARKETING & PROMOTIONS
EMAIL MARKETING
CONTENT MARKETING
LEAD GENERATION
Clients and Partners:
TCL, Diesel, nuoio, CP, Metro Omahine, Big bazar, Prestige, Signature, Loreal, Raymond, Pepe Jeans
Visit site: https://www.mediamoments.in/
The name was born with the passage to the finishing of the variable products of branding and advertising (p(x) Pronounced as P OF (X). AS P. P(X)
Services:
Brand Identity
Outdoor Advertising
Packing
Brochures
Brand experience
Online etc.
Visit site: http://www.pofx.in/
In fact, the tale of Scion Social is quite interesting. Everything began when two creative minds came together to make ideas a success. Meena Srinivasan and Sidz Rajsekar, our co-founders, have felt the pulse of the increasing social Media wave and have taken action to develop a global social media agency with their distinctive know-how.
Services:
Craft a customized Digital Strategy for your Business
360 Degree Content Marketing & Lead Generation Solutions
High-Converting Business Websites built on WordPress
Clients:
Source Resource, Naturals, BNI, Career, Maya, Repton, Akshar Yoga
Visit site: https://scion-social.com/
Marconix marketing and sales strategy focus on your main company objective. By mapping out the path of your client and obviously identifying your company goals, they design a marketing and commercial plan focused on your client.
Services:
Outsource Sales and Marketing
Digital Marketing
Experimental Marketing
Mystery Shopping audits
Visual merchandising and services
Retail Marketing & management
Clients:
Kurl-On, Flipkart, Cure, Mobikwik, etc
Visit site: http://www.marconix.in/
RALECON is the acronym for Leads(LE), Conversion(CON) and Ranking(RA). Within 4 years after the firm was established, they have reached the status of Google Premier Partner Agency and Microsoft Bing certified partner business. The leading Google search office of Ralecon is dedicated to key words linked to a company such as the SEO Company in Bangalore, Bangalore-based Social Media company, Bangalore-based Digital Marketing Company, the Bangalore-based PPC Company or ORM Company. These findings from the search engine show one thing
Services:
Search Engine Optimization
PPC Advertising – Google
PPC Advertising – Facebook
Social Media Marketing
Mobile Advertising
Online Reputation Management
WEB DESIGN
Logo/Graphic Design
Landing Page Creatives
Template Design
Newsletter Design
WEB DEVELOPMENT
Content Management System
Web Application Development
E-commerce Website Development
Mobile Website Development
Mobile Application Development
OTHER SERVICES
Web Hosting
Website Maintenance
Content writing
Image Editing
Clients:
Paytm, William Penn, Melissa, Orchid, ADiQuity, Locus, Okapia, etc
Visit site: https://www.ralecon.com/
One of the world's leading communications organizations, enable creative brands to tell humanity-based tech tales. They believe in the strength of communication to bring individuals to positive action, as female-founded, female-led and fiercely autonomous. They have placed individuals at the core of their
company for over thirty years. They create true and meaningful interactions with our customers and influencers, carry out a job connection with the head and core of the audience and interact with audacity.
Services:
Brand Purpose
Insight and Analytics
Product Campaign
Crisis and issues management
Direct to Communications
Digital Marketing
Employee and Management
Clients:
Microsoft, Honeywell, Tencent, aruba, Robot, Kony, Lenovo, CISCO, Asus, TabulaRasa, etc.
Visit site: https://www.we-worldwide.com
BUZZVALVE is a production company for shop content that helps ambitious brands and companies to create premium web content. The offers by them are very nice websites, blog posts, social media stories, e-books, white papers, presentations, interactive guides, newsletter, newsletters, infographics, animated video clips, podcasts, and so on, while always linked to tangible company results. They offer a wide range of information on this topic.
Services:
Overview
Content strategy
Content Writing
Content design
Clients:
Dr. Reddy's, airtel, Repro, BJP, Mindshare, Johnson and Johnson, ISB, etc.
Visit site: http://www.buzzvalve.com/
These are some of the top digital marketing agencies in India. If you think you have a better addition to this list, kindly let us know.