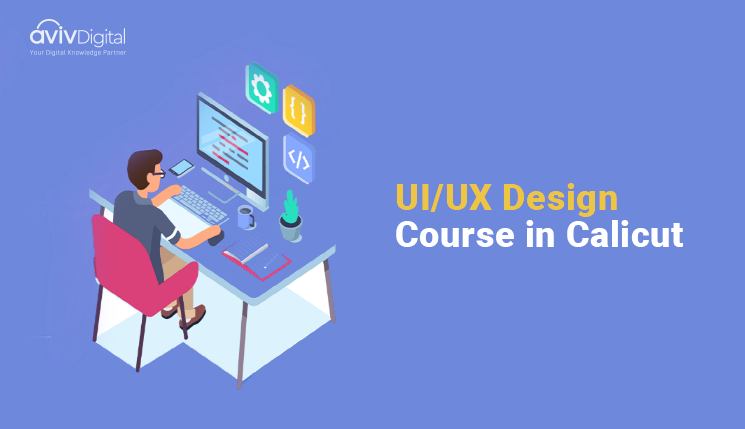 Are you planning to start a career in UI and UX design?
Getting a hard time finding the UI and UX design training institution in Calicut?
This platform is totally for you. In this blog we have the best 7 UI and UX design course list in Calicut. This blog also enlightens you about the UI and UX course and the career opportunities it holds.
In this digital era, choosing to pursue UI and UX design course will be a wise choice to safe zone your career and enjoy career benefits. The increase in online platforms has been terrific over the last few years. This is because it became a necessity for organizations and companies to have an online platform to promote their brand and to meet their potential customers. Not to mention all the trading activities are also done online as customers these days prefer convenience and flexibility to carry out every task.
Acknowledging this, many students are taking a step ahead to learn UI and UX design courses, and to stand in this crowd, you need to acquire knowledge and skills in advanced tools. This is possible when you gain training from the best training center to learn UI and UX design course where they will provide you with courses that are based on leading industry standards and make you industry ready.
Before moving on to the training institution to learn UI and UX design course in Calicut, let us take a dig into what are UI and UX design, career opportunities, and the roles and responsibilities of a UI and UX designer.
What is UI Design and UX design?
UI is an abbreviation used for User Interface and this involves everything and anything that a user interacts with while using digital products or services such as lights, keyboards, sounds, screens, etc. UI design ideas with the appearance and outlook of the product used by the user.
UX design is a short form for User Experience and it involves the process of making improvements to UI and deals with everything regarding the interaction of users with applications, products, and operating systems. User Experience Design comprises the process of product designing and operation and how it meets the user's needs.
UI and UX design courses offer great scope and demand in the market. Taking this course enriches you with great many career opportunities. Lets now look at the career opportunities and the roles and responsibilities of UI and UX designer
Career Opportunities in UI and UX Design:
UX Designer
Web Designer
UX Analyst
UI Designer
UX Architect
The Primary Job Responsibilities of UX Designers Include:
Performing user research
Designing of user flows and wireframes
Creating prototypes of the product
Testing the product with real users
Make necessary improvements on the product over time
The Primary Job Responsibilities of UI Designers Include:
Carry out all the stages of visual design
Creating wireframes, user flows, storyboards, and site maps
Setting up and promoting the brand's design guidelines, standards, and practices.
Let us now move on to the best institution to learn UI and UX design courses in Calicut. We have picked out the 7 best training centers in Calicut that offer you high-quality training and help you in getting placed in a promising job. The list of the institutions is as follows:
Aviv Digital
NSID
Futura Labs
Codeme Hub
Keston
The Kreative Academy
Image Creative Education
7 best UI and UX courses list in Calicut
1. Aviv Digital
Aviv Digital is the number 1 ranked institution to learn UI and UX design courses in Kerala Calicut. Holding 14 and plus years of excellence in offering training, Aviv digital provides high-quality training for fellow candidates and help them to lead successful career. The training offered by certified industry experts and professionals will help you to gain in-depth theoretical knowledge and practical skills and make you industry ready. Aviv digital also provides job placement for aspiring students and helps them get placed in many established companies with better career prospects.
You have the option to pursue the training program either through in-house training or online training so that you can learn according to your time and pace irrespective of which great training and attention will be given to candidates with interesting learning approaches. Once the complete the course, you will be rewarded with Govt. of India-approved certificates and an opportunity to do the internship program from Acodez IT Solution which is a leading web development and web design company in India.
Key Highlights of leaning from Aviv Digital
Global Standard
Flexible Study Options
Leading Digital Experts
Industry-Validated Syllabus
Gain up-to-date Industry Knowledge
Internationally Recognized Accreditation
Skills you will learn in UI and UX design course:
Concepts of UI & UX Design
Design Thinking
Information Architecture
Wireframing & Prototyping
Typography & Colors
Intro to Design Tools (XD/Figma/Sketch)
UI and UX Design Course Curicullum:
Module 1:
THE BASICS
Introduction to user research
User Research Process & Methods
Waterfall, Agile, Scrum Process Models
Intro to Software Tools
Module 2:
RESEARCH
Introduction
Design Thinking
Empathy Mapping
User Interview
User Persona
Assignments
Module 3:
ANALYSIS
Competitor analysis
User-centered analysis
Data analysis
Heuristic analysis
Task flow evaluation
Identify User Pain points
Google Analytics
Human-computer interaction
Module 4:
IA, WIREFRAMING
User Flow & Journey Mapping
Information Architecture
SEO and accessibility
Card Sorting
Navigation & hierarchy creation
Sketching
Wireframing
Prototyping
Module 5:
VISUAL DESIGN
Design Principles
Typography
Color
Understanding Android & IOS design guidelines
Navigation & hierarchy creation
Intro to Design Tools (XD/Figma/Sketch)
Converting Wireframes to Visual Design
Module 6:
PROTOTYPING & PRESENTATION
Create Style guides & Assets
Create interactive prototypes (Figma/Protopie/Marvel)
Presentation
Module 7:
PORTFOLIO CREATION
Creating a portfolio in Behance/ other platforms
Interview Preparation
Certification
Who can learn this program?
You can learn this program if you are:
Freshers with basics
UI Developers
Mobile Developers
HTML Developers
Minimum Eligibility:
Bachelor's or Equivalent Degree
Any 3 Year Diploma
Plus 2
Course Duration: 6 Months (4 months of Classroom Training & 2 Months Internship at Acodez)
Course Faculty

Our Students Work on Brands Like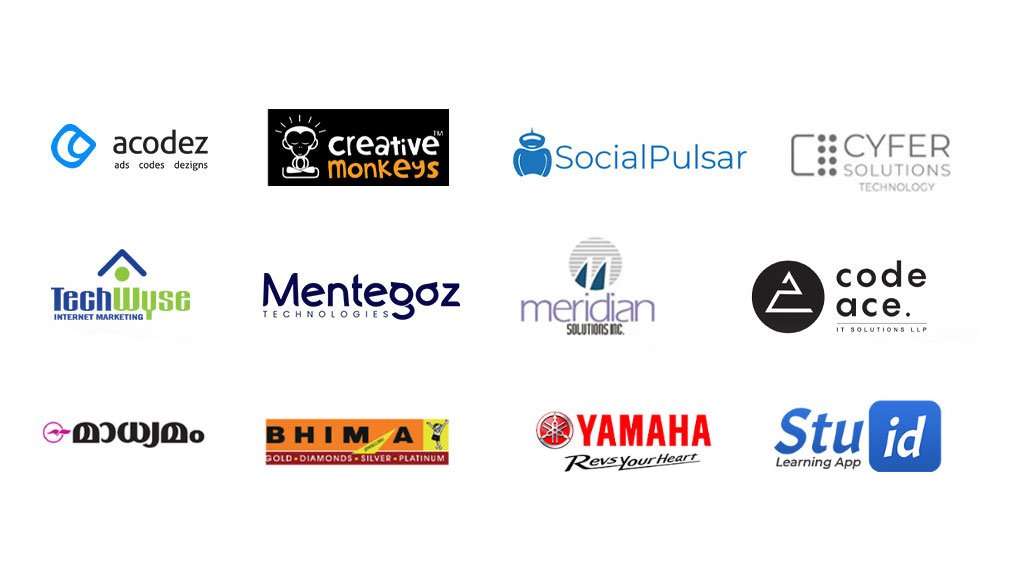 The next best training center to learn UI and UX design course in Calicut is the National School of Interaction Design (NSID). This institution is designed to offer first-class training on UI and UX design courses to aspiring candidates. The main motive of NSID is to let the next generation of UI and UX designers solve real-world project situations and prepare them with designer mindsets and skills. NSID was established by their partner production company called Qubex technologies. The national school of interaction design is located Near Hilite Mall, Behind Metro Cardiac Center, Calicut.
Course Curriculum:
What is Design?
Design History
Visual Language Syntactic
Color, Composition, and Layout
Typography
Semantic and Communication Theory
Gestalt Design Principles
User Research
Ideation Process
Design Thinking Process
Human Centric Design
User Testing
Research Statistics
Users Psychology
Interface Technologies
Prototyping
Usability Evaluation
Interaction Design
Sketching & Animation
Advanced Technologies
Wearable Design
Adobe XD
Figma
Miro
Project Management Tools
Agile Process
Lean-UX
Live/Real Client Project
UI/UX Design Portfolio
Mock Interview
Futura Labs is a great institution that offers UI and UX design courses in Calicut. Established in 2016 by some prominent IT experts, Futura Labs offers excellent training on UI and UX design courses with placement guidance and assistance. The training comprised of experienced faculties will help you in getting a deeper insight into real-world situations and also help you in making competent and industry-ready. Futura Labs is located in NMCK Complex, Civil Station, Kozhikode, Kerala.
Key Highlights of the Course
Hands-on Practical session for better learning
Perfect for candidates having years of career gap
Proper Placement guidance and assistance
Training on the latest programming languages and other software tools.
Expertise training in Python.
Virtual office Environment
We have placed more than 100 students in some top MNC companies.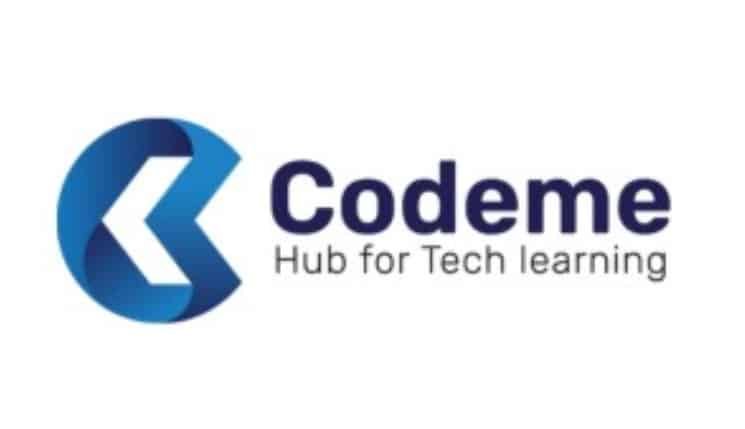 Another best training institution to learn UI and UX design course in Calicut is Codeme Hub where they help individuals exploit the power of leading technologies and processes. Codeme Hub is a software training venture of the prominent software company called Vitez Lab Pvt based in Calicut. The training is offered by an industry expert who will help you to gain knowledge and skills in advanced tools. The institution also offers 100% placement for the students and helps them get placed in many top companies. Codeme Hub is located in Hilite Business Park, Hilite City, Cafit SquaRe, Kozhikode.
Key Highlights of Codeme Hub:
Training By Industrial Experts
Training On the Latest Technologies
100 % Placement Support
Real-Time Assignments
E-Learning subscription
Professional Skill Enhancement Program
Resume Preparation Assistance
Mock Interviews
Keston is a software training center that offers training in various programming languaging and new technologies. Keston comprises experienced faculties to offer training based on leading industry standards. Keston offers 100% placement assistance and holds a top place among software training institutions in Calicut. Their UI and UX design course covers all the basic to advanced level tools to make you Industry ready. Keston training institution is located in Omega Enclave Building, near English Church, West Nadakkave, Market, Kozhikode, Kerala.
Course Overview
Introduction to UI/UX Design & Development
Basic overview of application architecture
Key elements and technologies in UI Development
Basics of HTML, CSS & Javascript
Key Highlights of Keston:
100% Placement Assistance.
Courses are available at the most competitive and best fees.
Dedicated mentoring sessions from our Industry expert faculties.
Practical on-the-job requirement training from Industry experts
Association with 150+ prominent MNCs / Companies.
Another institution that offers great training on UI and UX design courses in Calicut is the Kreative Academy. The training comprises certified industry experts and professionals who help you to acquire in-depth knowledge and skill on UI and UX design and make you industry-ready. The Kreative Academy with years of excellence in training has successfully helped 2327+ students to get placed in big corporate companies. They also offer a 7-day free trial for the candidate to let them get an understanding of their teaching style. The Kreative Academy is located in HeadQ, Hilite Business Park Thondayad, Bypass, Kozhikode, Kerala
Course Highlights:
Lifetime Mentorship
Support
7+ Agency Live Projects & Assignments
100% Placement Guaranteed
Learn UI/UX Tools
150+ Hours of Live Classes
Cloud HD Recordings
Presentations & Debates
Mock Interview & Professional Resume Setup
communication Skills Training
EMI Options Available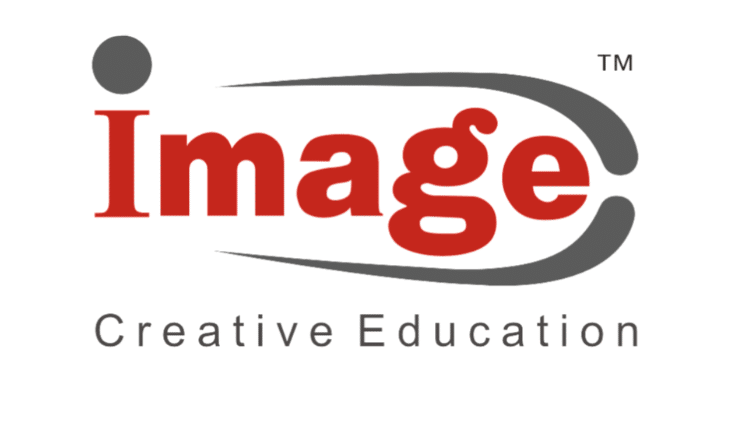 Image Creative Education offers high-quality training on UI and UX design courses in Calicut. Established in 1996, this institution has been giving professional courses in design and media fields since then. Holding 20+ years of experience, Image creative education has now 32 operating branches and trained over 72000 students and helped them lead a successful careers. The course curriculum is based on leading industry standards and keeps on updating to meet the industry trends and needs. Image Creative Education is located on Sky Tower, Bank Rd, opp. KurishuPally, Kozhikode, Kerala
Course Content:
Understanding Design Requirements and Audience
Research and Visual Exploration
Procuring Images for Print and Digital Media
Digital Image-Editing Techniques
Designing Communicative Visuals
Information Architecture
Web Optimization Techniques
Website Designing using HTML & CSS
Designing Interactive Presentations
Testing Browser Compatibility and Website Usability
Publishing the Website
Winding-Up:
UI and UX design course is a promising career with many career prospects. Pursuing this training program paves the path for your successful career along with offering growth as your expertise in the industry increases. To become competent in the field, it is vital that you receive great training that helps you in meeting all the requirements of the industry. The above-mentioned 7 UI and UX design course list in Calicut that offers great training program based on leading industry standards. Read thoroughly regarding each institution such as course curriculum, highlights, placement assistance, etc, and make a final decision.  
Aviv Digital is one of the leading institutes specializing in UI and UX design courses in Calicut, Kerala. We provide comprehensive training programs that cover a range of globally recognized certification courses in UI design, UX design. If you're interested in enhancing your skills in UI and UX, please don't hesitate to contact us at: +91 9037 489 577 for further information.