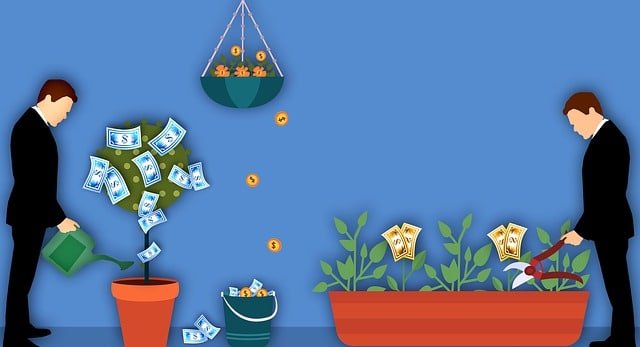 Referral marketing is considered as one of the most effective forms of marketing. Even owners from traditional brick and mortar businesses will tell you that nothing beats word of mouth when it comes to acquiring new customers.
Studies show that 92% of people would buy your product if it is recommended to them by a friend or someone they trust. 
That being said, referral marketing is also one of the most difficult forms of marketing to control. Your customers do the work, but they don't work for you and are not obligated to find you leads regularly.
The good news is that you don't have to hope for customers to refer new leads to your business. You can be proactive and set up a system that encourages your customers to find leads for you
Why Use Referral Marketing
Traditional marketing (creating adverts, cold outreach, etc.) is time-consuming and can quickly become an expensive affair. With referral marketing, your customers assist you in promoting your brand and its products. 
Because of this, there's little effort and expense from your end, as your customers recommend people to try out your product. 
People, in general, are more likely to consider purchasing a product when it is recommended to them by a friend or someone they know or trust (as opposed to a company telling them to buy its products).
Another advantage of referral marketing is the ability of a customer to target high-quality leads. A high-quality lead is someone who is interested in your brand and has the ability and intent to purchase its products.
If someone had a good experience shopping at your store, they will most likely tell a friend with similar interests to them to visit your store. Customers have a personal insight into the lives of the people they refer to your store, which is why they won't just send anyone to you.
Key Factors in a Successful Referral Program
There are no set rules when it comes to designing a referral program. However, you will still be required to optimize your referral program if you wish to achieve the best results.
Remember, you are asking your customers for a favor. Your customers are not obligated to pass over new leads to you, even if you do offer them an incentive. 
Customers have to put in their time and effort to help you out, which is a big ask. So try and keep the process simple and easy for them.
The key factors to consider when designing a referral program:
Define Goals

Clearly Explain the Referral Program

Pick an Incentive (Incentive for referring and for joining)

The Referral Program Must Be Easy to Use

Create a landing page 
Setting Up Your Referral Program
The guide below will assist you in getting started with your referral program. You can always customize your referral program to suit your customer's needs.
It is recommended that you get feedback from as many people as possible before you launch your referral program. Customers can get discouraged with your referral program if they notice changes at a later point. 
Especially if those changes are not in their favor.
Define Goals
Before you get started, you should determine why you are implementing a referral program in the first place. Having goals in place will allow you to measure the success of your referral program.
The most common goals of a referral program are:
Acquire new customers

Increase sales

Searching for brand ambassadors

Customer loyalty
Clearly Explain the Referral Program
Your customers must be able to understand the referral program and accept your referral program. Explain the program in the most simple way as possible and setup tasks for your customers that are easy to complete.
Customers must understand clearly what is required from them to achieve an incentive for referring to another customer or sale.
If your referral program comes off as complicated with too many actions to complete, then customers will be discouraged to enter the program.
Remember, the customer has to dedicate their time to finding you, customers. They won't be successful every time. So having too many steps to referring someone will take up too much of their time.
Pick an Incentive
Customers have to do most of the work in a referral program. While most customers are happy with referring a friend to your business, only a fraction of those customers is willing to do it for nothing.
An incentive can make it worth their while to take the time and source out new customers for you. The most common form of incentive is a discount at your store.
Offering a discount as an incentive is also the most simple approach. You can also offer points or credits that can be redeemed at your store. 
Using a points system is ideal when integrating your referral program into a loyalty program. Customers can earn points to move up to a higher tier in the loyalty program. Customers on higher tiers can be eligible for larger discounts. 
If you have a subscription-based or SaaS business, then you could offer a free product as an incentive. It's common for subscription-based services to offer a free month of their service for referring a new customer.
It can be difficult for customers to convince other people to purchase from you. Because of this, it makes sense to offer an incentive for the person that is being referred to you.
With Airbnb, both parties are able to earn cash discounts through the referral program. This gives both parties an incentive to deal with each other in the referral program.
The Referral Program Must Be Easy to Use
It's possible that a huge portion of your loyal customers might not be that tech-savvy, or have the time and resources to manage their referrals on an intricate or elaborate system.
Keep these customers in mind when designing your referral program. Make it simple and straightforward for customers to achieve their goals.
If your customers (and the new customers that are being referred) have to fill out too many forms or complete too many steps, then they will most likely leave.
Create a Landing Page 
It's best to have a landing page dedicated to your referral program. This landing page can consist of all the information regarding your referral program.
You can direct customers to this page from your home page or from other marketing channels such as email or social media. 
Try to ensure that there is a clear call-to-action directing users to the referral program signup page. 
Maintaining a Referral Program
Once your referral program is up and ready, you will have to continuously update and improve it. 
The goal is to grow your referral program successfully with an ever-increasing number of referrers and new leads. It's crucial that you dedicate time to making your referral program work.
Remember, a successful referral program will help you to drastically grow your business by constantly acquiring new customers, which is why it's definitely worth your time and effort.
You can maintain your referral program by consistently promoting it, measuring its success, and receiving customer feedback.
Once you have collected the data you need, you can tweak your referral program for improved results.
Promote Your Referral Program
Because of the massive benefits that referral programs have, it's advised to promote your referral program on all your marketing channels. The most common being:
Website home page

– Ensure that users can clearly navigate to your referral program's home page. You can do this with a call-to-action on your website's home page or inserting a link into the navigation bar.

Email

– If your company has an active email marketing campaign, then you can insert a link or call-to-action at the bottom of all emails. Or you can send an email out specifically highlighting your referral program along with information on how to join.

Social media

– Create posts to promote your referral program on social media. You can also pick out a successful referrer and highlight their success in the program on social media

Blog

– You can create banners and links that can be placed within blog posts. This way, readers will be able to immediately discover and opt into your referral program.
Measuring the Success of Your Referral Program
The easiest way to determine the success of your referral program is to put together all the expenses and sales associated with it. 
The most common expenses to include are:
Referral services like

VYPER

that manage members of the referral program and the new leads they obtain.

The total amount of discounts passed on to referrers

Marketing costs

Personnel costs, if you are hiring someone to oversee your referral program
Dropbox gives away part of its service for referrals. If you have a similar referral program, then you should take into consideration the cost of the service you are giving away versus the sale from the referred customer.
For Dropbox, they will have to total up the costs of all those 500MB space they gave away. Then compare that cost (along with other related costs) to the number of sales they made from customers that were referred.
Things are a bit different for eCommerce stores. If you just state that customers get a $10 voucher for everyone referred, then referred customers could purchase something for $5, making the referrer eligible for their $10 coupon.
This means that you could potentially give away more money overall for fewer sales. 
A way to work around this is to offer vouchers for both the referrer and the new customer, on condition that the new customer spends for a specific amount or more. 
For example, the new customer that was just referred should spend at least $150 or more at your store before both parties can redeem their voucher.
TL;DR
Referral marketing is still considered to be an effective means of acquiring new customers. This makes referral programs valuable assets for businesses because the more new customers you acquire, the quicker your business will grow.
Managing a referral can be time-consuming and difficult at times. However, you should still try to put in the effort to grow your referral program. 
Especially if you are looking to acquire new leads on a regular basis.
Have you worked with a referral program before? Share with us your experiences in the comments below.
Author
Jack Paxton is the co-founder of VYPER, a marketing tool that helps brands build email lists, social followings and revenue using viral giveaways, referral and reward programs. After millions of dollars spent testing different marketing strategies at his marketing agency. He then also co-founded Hyax a fast, conversion & design-focused course and funnel builder for creators.