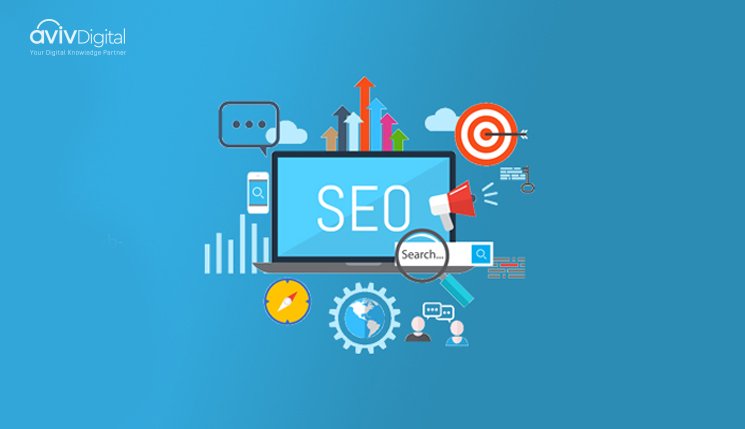 Search Engine Marketing or SEM refers to the best strategy you can use to drive low cost and free relevant traffic to your business website, e-commerce stores, or blog.
Digital marketers should be keen and well versed with the concepts and highly equipped with SEM skills, which include both Search Engine Optimization and Paid Marketing techniques.
Learning Search Engine Marketing Courses can be the best way for marketers to figure out the quickest ways to improve their skills and drive more results that can enhance engagement.
Search Engine Marketing courses have been highly in demand due to the improved job opportunities in the field, and the scope of SEM in driving more website traffic, thereby conversion rates.
What is Search Engine Marketing?
Search Engine Marketing means that you consider marketing the business depending on the search engines, such as Google, Bing, etc., and the network search engines.
The Search Engine Marketing course is usually emphasized on Pay-Per-Click or PPC advertising and various paid search campaigns, however also includes the SEO activities that can result in invading the organic search traffic and conversions.
Being a globally popular and leading search engine, Google is known to process more than 5.6 billion searches every day.
Due to this huge user base, the pages that are already ranking on the top of SERPs for specific keywords can be utilized to generate thousands of visitors every day.
Once you learn SEM, it is easy to understand the ways to build a successful advertising journey and make organic search campaigns with the massive daily traffic Google has, and convert it to substantial business revenue.
SEO vs. SEM- Are both the same?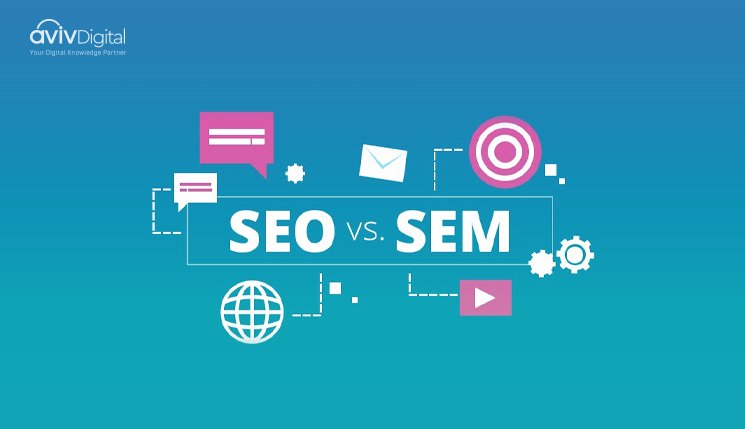 Before taking up a course in SEO or SEM, it is important to understand the difference between SEO and SEM.
SEO utilizes the organic methods to be visible in the search results ie. SERPs while SEM uses paid tactics to be visible.
Both work together, however, these terms cannot be interchanged, since they are two different branches and don't mean the same thing.
When a brand uses paid ads for their Search Engine Marketing campaign, their page appears on the top of the results page, marked often as Ad.
The other result you come across which are visible on SERPs due to organic efforts is SEO.
Which one is better, SEO or SEM? It depends on the requirements of your business, and it is essential to understand that Search Engine Marketing can't thrive without having a well-laid organic SEO strategy.
There are many situations where the Pay-Per-Click campaigns prove to be highly impactful compared to SEO.
If your site is new and wishes to gain quick visibility, then Search Engine Marketing campaigns can let you have it established in less time.
When you wish to choose the ideal tactic, it is advised to calculate the particular business needs, recognize the differences and implement the efforts accordingly.
Core Benefits of SEM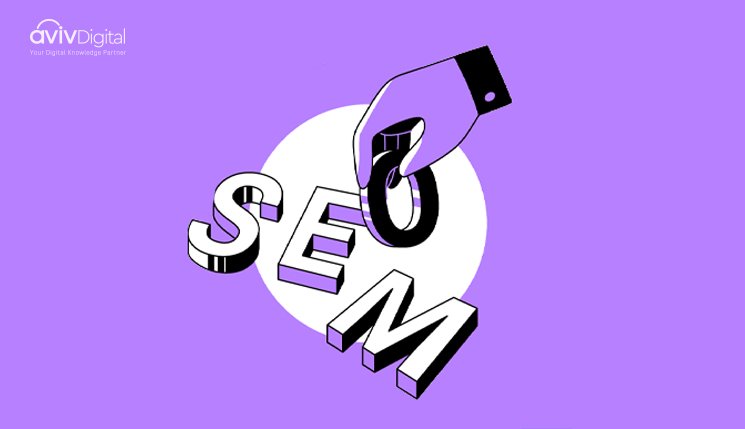 Measurable Results:
With tools such as Google Ads, you get the privilege of in-depth reports regarding the campaigns, and you can identify what happens with the ads.
Additionally, you can gain the benefits of integration with analytical tools to control every process perfectly.
Real-time Monitoring:
With an analytics interface, you can understand what happens every time and can be effectively solved at the moment through Search Engine Marketing tools for real-time monitoring.
Pay Per Click (PPC):
Pay Per Click lets you pay only for the results it makes. The daily budget can be controlled as per your ability to invest and the maximum per click cost you invest.
This makes sure that the particular campaign is profitable.
Speed:
Search Engine Marketing can let you make an incredibly large scale and quick impact while compared to content marketing or Search Engine Optimization.
Highly Scalable:
For big enterprise companies and SMEs, the SEM solutions can be highly scalable due to the budgetary investments.
Segmentation:
The Search Engine Marketing tools have exceptional segmentation functionality. With keyword focusing mechanisms, you can reach the target audience who is interested in your services.
Also, you can apply to filter based on location, behavior, language, and other factors.
Why learn SEM?
Learning SEM from a renowned and quality-driven digital marketing institute can add value to your resume.
How can SEM be helpful to your career? If you wish to join an SEM program or course, you must invest your money, efforts, and time into it. When you learn SEM, you get the benefits listed below.
You develop a practical strategic approach towards marketing
If the institute provides hands-on expertise on SEM, you get real-time experience on how to perform and elevate the brand performance with relevant skills.
You can strategize and organize campaigns effectively.
When you learn SEM, you deeply learn smart work and realize what works the best and what doesn't help.
What does SEM certification from a reputed institution serve you?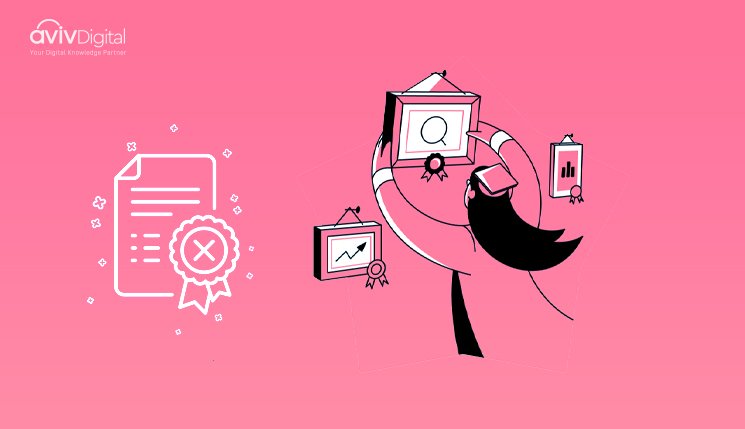 SEM certifications can be an added advantage to your career.
With the best tools to effectively manage paid advertisements, Google ads certifications can be valuable to earn the certification that can be very useful while applying for jobs.
SEM certification can be a breakthrough for e-commerce. Product Listing Ads play the core role in SEM, where you can learn how to manage the sales of products online and accordingly market them.
You can also learn and explore novel digital marketing opportunities.
SEM certifications can help you promote flexible and creative strategies. By clearly identifying the nuances of industries, top training institutes mold your career to adopt the best tailor-made strategies aligned with clients' needs.
This can let you achieve a long-term goal of career excellence in digital marketing.
With an ideal SEM course, you get to learn the methods to effectively run marketing campaigns on limited budgets as well.
SEM can let you work with what you possess with regards to the funding, with minimized chances of errors. SEM is a must-have skill in digital marketing.
Another biggest advantage is that you learn from examples. When you establish yourself as an SEM analyst, for instance, you observe the business, closely look at the brands and adapt the marketing strategies accordingly.
Each successful campaign of yours will be a beneficial case study that can help you to make your techniques better.
The above reasons give you a clear picture of why the SEM certifications need to be well planned to be pursued from a highly reputed digital marketing institute.
This can not only be beneficial to your career but also help to serve the businesses with maximum productivity.
Invest in the right choice and make sincere efforts to master SEM and get them implemented for your career, which can equip you with the right skills to ace your career in SEM.
Where can you learn the best Search engine marketing course in Kerala?
Search Engine Marketing courses need to be refined and should let you manage the campaigns and efforts like a pro.
AvivDigital is the most prestigious and experienced institute that serves specialized SEM courses, focusing on understanding the target audience and being well-aligned to the campaigns/promotional efforts.
With SEM, you can understand the leading advertising services, and PPC campaigns, which can leave you in a position to implement the campaign, by earning the most convertible leads through perfect market analysis.
Avivdigital SEM course is highly recommended, where students are provided with a comprehensive view of the applicable and practical marketing facts which incorporate market trends analysis, competitor analysis, customer behavior, and brand awareness.
With an overall analysis of the marketing fundamentals, students can understand the various concepts including brand strategies, segmentation, positioning, targeting, etc. deeply to deploy outstanding marketing and branding that helps organizations.
The course emphasizes delivering professional Adwords training courses that can let you be tagged as the established Google Advertising Professional.
It also enables having in-depth know-how about the various core aspects of Google Advertising such as Display Ads, Search Ads, Mobile, and video ads, to earn great exposure on the PPC network.
How SEM Course from AvivDigital can change your career?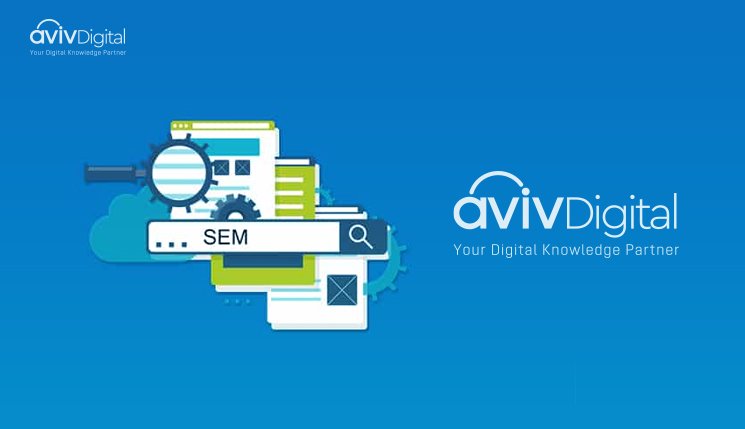 Avivdigital SEM Course is designed to groom the candidates to be industry-ready. Avivdigital gives you a globally recognized and standardized course with a core specialization in SEM.
With a well-laid foundation built with the core aspects of SEM, you get qualified as a consultant to frame excellent strategies and trigger the Google campaigns beneficially.
The research-oriented internship is another breakthrough in the entire program that can help you attain real learning, which is not covered in any classroom learning.
With live projects and theories combined, Avivdigital bestows you with real-time, and hands-on expertise to run campaigns on your own.
This lets you score much better and analyze the Digital marketing levels to implement the advanced methods to get maximum results.
Post-course completion, you can achieve firm and exceptional experience along with in-depth knowledge about Google Adwords, and various SEM strategies, to be job-ready.
Core Highlights of AvivDigital SEM course
International recognition and certifications
Live projects and hands-on project experience
Professional trainer support across discussion platforms
Research-driven internship program
Analysis-oriented assignments, tasks, and projects
Free marketing tools and documents
Assured job assistance
Trained by highly experienced faculty
Complete access to the upgraded videos and presentations (Lifetime access)
Conclusion
With an amazing knowledge in SEM through SEM certification courses by the reputed digital marketing institute, you can build proficiency and relevant skills to ace in the field.
It is necessary to adopt a training that can give you a hands-on approach with various strategies to lead campaigns with valuable results, apply tips and tricks to improve ROI and explore brighter career opportunities in SEM.
Aviv Digital is one of the leading digital marketing training institutes in Kochi, Kerala. Our globally recognized certification programs include advanced SEO training, SEM, SMM, Email Marketing, and Inbound Marketing courses. We also provide detailed online classes for digital marketing courses. For more details regarding the course schedule and workshops, contact us through a quote or call us right away at +91 8157998844 or +91 81569 9884
Frequently Asked Questions
Who can join SEM courses?
You can enroll in SEM courses if you have a strong passion for building your career in the field. You can especially take up the course if you are any of the following:
Marketing expert
Sales Professional
Entrepreneurs
Job seekers
Digital marketing professionals
New business or startup
Students
What are the benefits of learning SEM at Avivdigital?
Avivdigital provides certification courses in effective collaboration with the IPCS to deliver beginner-level and advanced courses in various disciplines of digital marketing.
The courses are led to help learners and entrepreneurs boost their marketing skills and establish themselves as experienced professionals.
Through effective partnerships with industrial giants like Bing, Google, and Hubspot, you get the benefits of unique training and can reap the greatest advantage of getting in-depth SEM training.
Can I enroll in both SEM and SEO for advanced-level learning? Is it possible to enroll in multiple courses?
Avivdigital has multiple courses in Digital Marketing, all of which cover the core aspects of various branches of the digital marketing field, including SEO and SEM. You can learn multiple courses from Avivdigital and be established as a Digital marketing expert, by highlighting specific skills and additional proficiency in various disciplines.