The evolution of technology has changed our day to day life drastically causing a major impact on us and the way we live and a simple task that took us hours to do if not days can now be done in a matter of seconds by the help of technology. One of the biggest evolutions of technology is the internet, it allows access to the World Wide Web and be virtually present anywhere and do anything. The World Wide Web can be easily accessed through a browser to do your chores and there are a number of choices available nowadays.
In order to find out which is the best browser of 2022, we first need to know what a web browser is. A web browser is an application especially designed to allow any user to access the World Wide Web via the internet and it works by redeeming the content that the user desires from a specific web server, which might be across the world, and displaying it on the users screen. There are a number of browsers to choose from when it comes to web browsing but to decide which wins the browser wars, we need to have a better look at them.
Top Web Browsers in 2023
1. Google Chrome: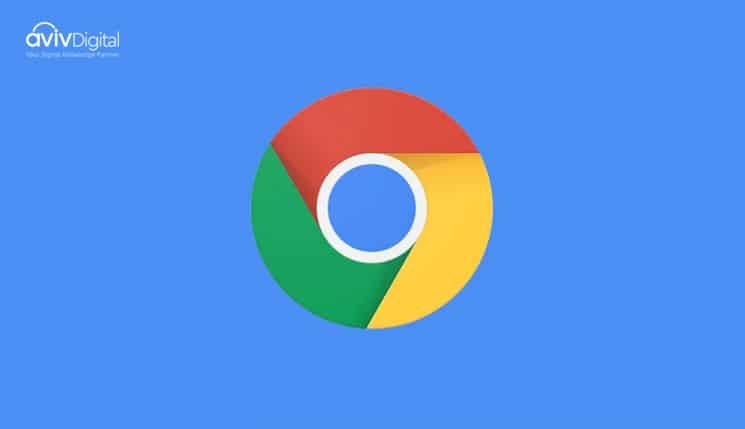 Google Chrome is the world's most famous web browser therefore the most liked and most downloaded browser of all time as well and has all the features to back it up. This is the best all rounder web browser that can accommodate and moderate a regular web browser or even a web developer, it has something for everyone.
One of the best features of Google chrome is that it is multi platform. This means that you can download chrome on almost all your devices and then sync them together, because of this synchronization, you will be able to access your bookmarks, check your history and simultaneously access the web on multiple devices with just 1 account. Chrome constantly gets updates from Google to make their browser faster, friendlier and better every day; moreover, developers really love working on Google chrome as it has one of the best developers tools due to which many new apps and plug-in are designed and developed that further enhance the chrome experience, it even has a chrome store which is a safe space to find all the approved and tested extensions for your browser. Apart from all these advantages, the main disadvantage of chrome is that it takes a lot of your RAM which can slow down your device and cause some errors.
2. Microsoft Edge:
Microsoft has been the earliest contender in the browser wars with their initial browser called the internet explorer. It was preinstalled for all the windows devices and was the only one used for web browsing at the time; however, it got older and slower as years passed so Microsoft replaced it with an enhanced and superior version called the Microsoft Edge.
Edge offers a far friendlier interface compared to its completion with better security features as well that allows its users to be more in control; nevertheless, It failed due to high competition and is also no longer going to be pre installed on the devices but it has great potential and can be made a lot better with a little effort.
3. Mozilla Firefox:
This is probably the second best web browser in these browser wars as it is a very unique and simple browser and you can easily download it using your factory browser to enjoy all the features it has to offer.
The company used to lead in initial times but due to lack of attention towards keeping the browser up to date, the competition grew and took the lead. Even after this, Mozilla still has one of the most modernized formats of any web browser and supports tons of different extensions for its users.
Mozilla Firefox is also able to support most of the devices and operating systems and performs well in all the speed tests; moreover, the browser is also very user friendly and flexible and creates a password free environment for its users.
4. Opera:
Opera browser is the least famous and least used browser in this list but it is the most innovative and has a lot of features up its sleeve. Opera is fairly new in the market compared to its rivals and only a few people use it but it has some neat features like the turbo mode which compress the data you use and loads everything faster which make it really helpful if you have a limited internet connection. However, it is one of the best privacy browser for iOS users who prioritize data savings and faster loading times. It even has a built-in VPN so that you don't have to use any third party applications or extensions in your browser and uses very few RAM space; moreover, it can handle crypto currency transactions as well as it has a built in wallet. Opera can prove to be a very good alternate but it still has to go under a lot of improvements and updates to become mainstream.
5. Safari:
Safari is the default browser installed on all the apple devices and is limited only to them meaning that no other android or windows device can download it. It is a very fast and simple browser if you can get used to its layout, as it is a little different from the others, and it can perform all the necessary functions. It is recommended to use safari in the apple devices as you will be able to sync all your apple devices together with the same account and also because you can take advantage of the optimization software of apple.
In conclusion, it is fair to say that all of the browsers mentioned above are very competitive in this browser wars and they have their own pros and cons. It really depends on the needs and requirement of the user that what he wants and what fits his requirement but Google chrome seems to stand out among the rest and can accommodate everyone which is why it should be given the attention it deserves and used by everyone.
Aviv Digital is one of the leading digital marketing training institutes in Calicut, Kerala. Our globally recognized certification programs include advanced SEO training, SEM, SMM, Email Marketing, and Inbound Marketing courses. We also provide detailed online classes for digital marketing courses. For more details regarding course schedule and workshops,  contact us through a quote or call us right away at +91 81569 98844