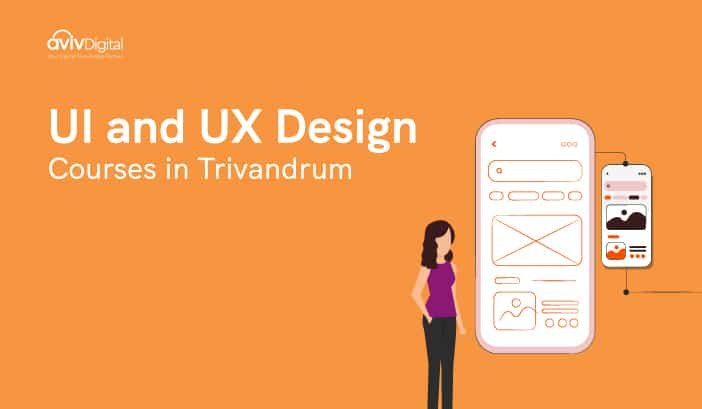 Looking to do UI and UX design courses from Trivandrum?
Trivandrum is a great city to pursue UI and UX design courses considering the UI and UX service requirement in the city. Great training in UI and UX design course will help you to build a strong career that enriches you with many career benefits.
UI design and UX design have a great scope since the tremendous increase in online and digital platforms. There is a great career projection for individuals skilled in this field. But to end up in a dream job you need to gain training from the best institution that focuses on making you proficient in the industry. Through this blog, we will discuss various reputed institution that offers UI and UX design courses in Trivandrum. But before we get into the topic, let us dig into what are UI and UX design, the career opportunities, and the roles & responsibilities of UI and UX designers.
UI Design which stands for User Interface Design includes everything and anything that a user use to interact while using the digital product or services. It includes sounds, screens, lights, keyboards, etc. UI design comprises the outlook and the appearance of the device used by the user.
UX design or User Experience design is designed to make improvements to the user interface. UX design involves everything regarding user interaction with applications, products, or operating systems and it simply deals with the product design, operation as well as how it meets the user's needs.
We live in an era where visual appeal plays a good role. When it comes to products or websites or web applications, the first impression of them plays a great role and so creative UI and UX designers are always in demand by many companies and firms. If you possess creative and artistic aptitude, this course will be a suitable option. Let us now look into the career opportunities and the roles and responsibilities in UI and UX design
Career Opportunities in UI/UX Design
UX Designer
Web Designer
UX Analyst
UI Designer
UX Architect
The Primary Job Responsibilities of UX Designers Include
Performing user research
Designing of user flows and wireframes
Creating prototypes of the product
Testing the product with real users
Make necessary improvements on the product over time
The Primary Job Responsibilities of UI Designers Include
Carry out all the stages of visual design
Creating wireframes, user flows, storyboards, and site maps
Setting up and promoting the brand's design guidelines, standards, and practices.
Getting training from a good institution helps in your work field to a great extent as they provide you with training based on leading industry requirements. They also offer you placement assistance and many other job support to help you end up in many top companies. We have short-listed the 5 best training centers in Trivandrum to learn UI and UX design. The list of Institutions is as follows:
Aviv Digital
Knowledge Hut
Image Creative Education
Keltron Knowledge Centre
TechnoMaster
1. Aviv Digital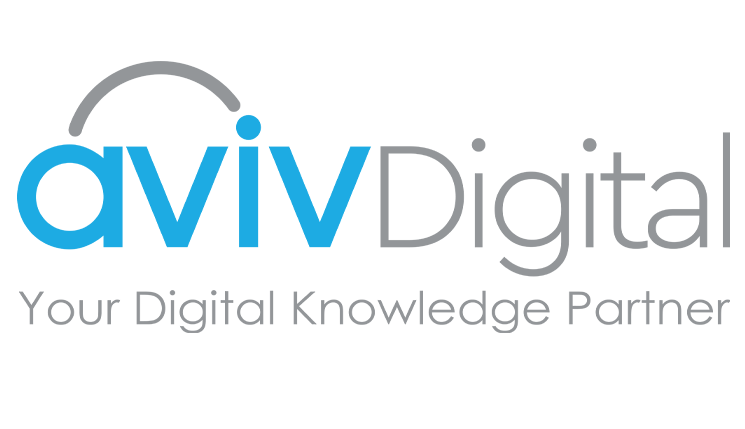 The number one ranked institution to learn UI and UX design courses in Trivandrum is Aviv Digital. Possessing more than 14 years of experience in the field, Aviv Digital's top priority is to offer high-quality training for fellow students and help them to lead successful careers. The training comprises certified industry experts and professionals who mentor the students based on their real-world experience in the design industry and impart the students with required strategies and techniques that become useful in the work field.
On the completion of the program, the students receive a globally accredited certificate and a chance to do their internship program from Acodez IT Solutions which is a leading web design and web development company in India. The students get to experience many hands-on projects and assignments from Acodez to give them a deeper insight into real-time projects so that they are job-ready.
Aviv Digital offers both in-house training and online training for the students so that they can learn according to their time and pace, irrespective of which great attention will be given to each and every candidate. The students will also get placement assistance and get all kinds of job support starting from CV preparation, interview preparation, submitting applications, and much more.

Key Highlights of leaning from Aviv Digital
Global Standard
Flexible Study Options
Leading Digital Experts
Industry-Validated Syllabus
Gain up-to-date Industry Knowledge
Internationally Recognized Accreditation
Skills you will learn in UI and UX design courses
Concepts of UI & UX Design
Design Thinking
Information Architecture
Wireframing & Prototyping
Typography & Colors
Intro to Design Tools (XD/Figma/Sketch)
UI and UX Design Courses Curriculum
Module 1:
THE BASICS
Introduction to user research
User Research Process & Methods
Waterfall, Agile, Scrum Process Models
Intro to Software Tools
Module 2:
RESEARCH
Introduction
Design Thinking
Empathy Mapping
User Interview
User Persona
Assignments
Module 3:
ANALYSIS
Competitor analysis
User-centered analysis
Data analysis
Heuristic analysis
Task flow evaluation
Identify User Pain points
Google Analytics
Human-computer interaction
Module 4:
IA, WIREFRAMING
User Flow & Journey Mapping
Information Architecture
SEO and accessibility
Card Sorting
Navigation & hierarchy creation
Sketching
Wireframing
Prototyping
Module 5:
VISUAL DESIGN
Design Principles
Typography
Color
Understanding Android & IOS design guidelines
Navigation & hierarchy creation
Intro to Design Tools (XD/Figma/Sketch)
Converting Wireframes to Visual Design
Module 6:
PROTOTYPING & PRESENTATION
Create Style guides & Assets
Create interactive prototypes (Figma/Protopie/Marvel)
Presentation
Module 7:
PORTFOLIO CREATION
Creating a portfolio in Behance/ other platforms
Interview Preparation
Certification
Who can learn this program
You can learn this program if you are:
Freshers with basics
UI Developers
Mobile Developers
HTML Developers
Minimum Eligibility
Bachelor's or Equivalent Degree
Any 3 Year Diploma
Plus 2
Course Duration: 6 Months (4 months of Classroom Training & 2 Months Internship at Acodez)
Course Faculty

Our Students Work on Brands Like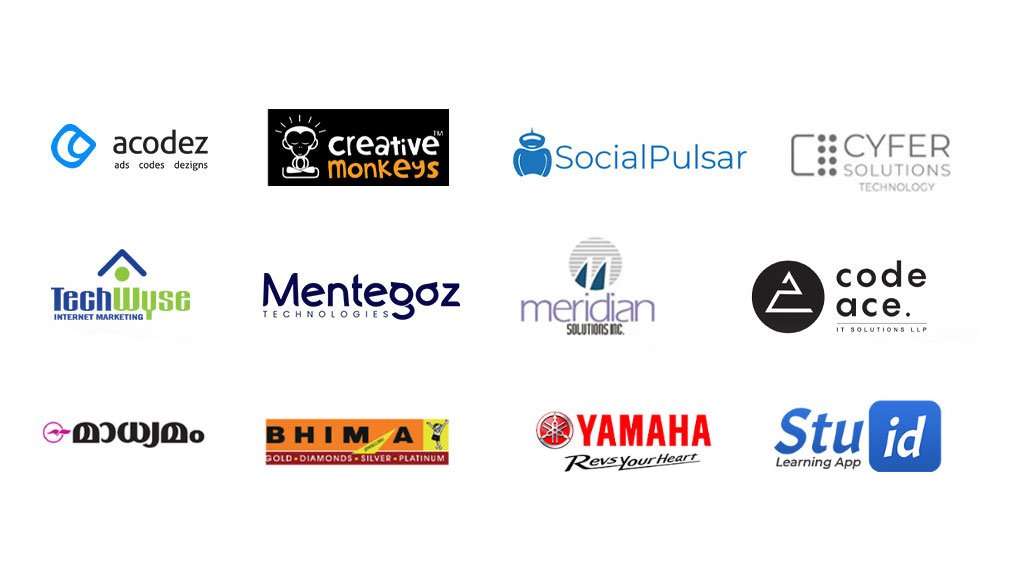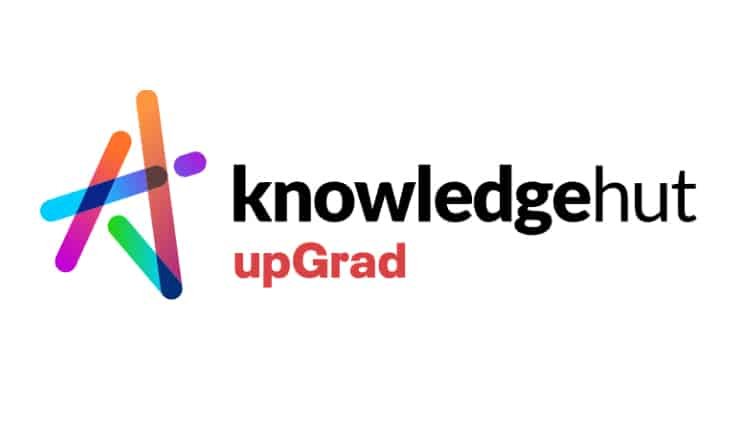 Another great institution to learn UI/UX design courses in Trivandrum is Knowledge Hut. The training comprises experienced faculty and a well-structured course curriculum that is based on leading industry standards. The syllabus covers all the basic to advanced tools in UI/UX design. With years of excellence in offering training, knowledge hut has successfully offered training for students across the globe.
Course Curriculum:
What is User Experience
Why UX has become indispensable?
What do we need to understand about users?
Research Techniques
Information Architecture
Wireframe
Building a Prototype
The Test Setup
How to moderate a test
Design Tools
Essential Frontend Markup language
Mobile Design
UI Principles
Course Highlights:
30 hours of Instructor-led Training
Expertise in website wireframes and strategy
Demonstration of all stages of the UI/UX development process
Creative and compelling live project experiences on e-commerce, websites, and applications
Extensive training in human-computer interaction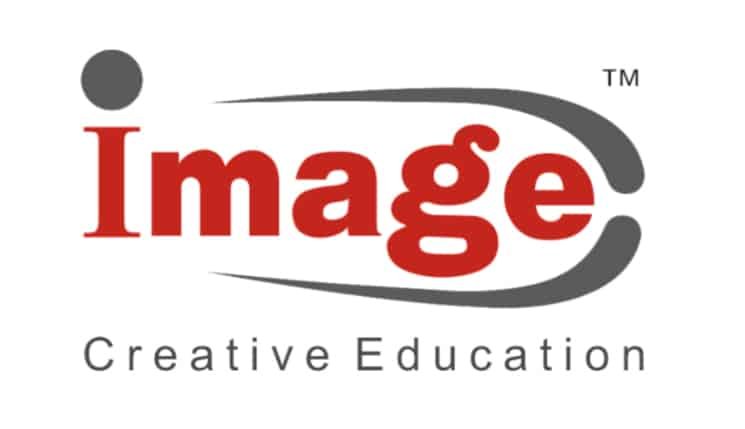 Image creative education is another great institution to learn UI/UX design courses in Trivandrum. Since its establishment in 1996, Image Creative Educative has been offering professional courses in the design and media field. With 20-plus years in the industry, they have grown their strength and now possess 32 fully operational training institutes and have successfully trained over 72000 students and helped them lead a successful career.
Course Curriculum:
Understanding Design Requirements and Audience
Research and Visual Exploration
Procuring Images for Print and Digital Media
Digital Image-Editing Techniques
Designing Communicative Visuals
Information Architecture
Web Optimization Techniques
Website Designing using HTML & CSS
Designing interactive Presentations
Testing Browser Compatibility and Website Usability
Publishing the Website
Course Highlights:
Rated as India's No.1 Animation Training Institute by A.C. Nielson
Easy Educational Loan
Partner of NSDC
Student-Centric Teaching
Smart Classroom Augmenting Learning Experiences
Infinite Lab Hours
100% Placement Records
Highly Equipped Labs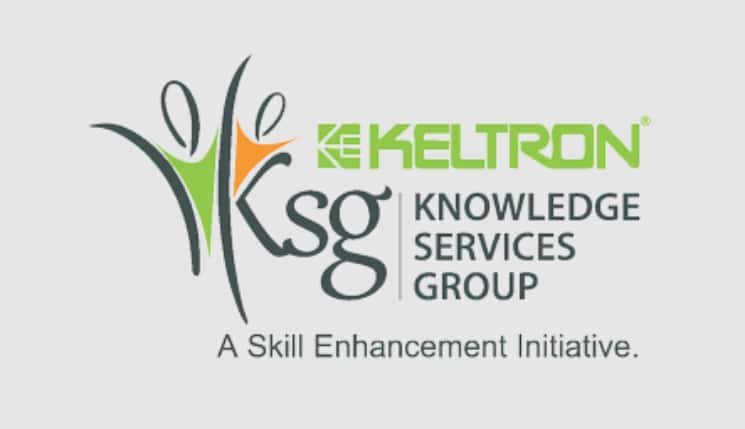 Another great training center in Trivandrum to learn UI/UX design is Keltron Knowledge Centre. Keltron knowledge service center was established in 1999 with the motive to impart technical knowledge to students in Kerala at an affordable rate. With a mission to set a higher benchmark in ITes, IT and computer education segments, the Keltron knowledge center prioritizes offering quality education for students and emerging as an excellence center in the IT education and knowledge services arena. Since its establishment, many courses have been added to the portfolio and have successfully offered training for thousands of students and helped them to lead a promising careers.
Course Highlights:
Curriculum based on leading industry standards
Evaluation of candidates is done in a progressive and comprehensive manner
Experienced and talented faculties
Highly developed infrastructure
Affordable rate
A great center in Trivandrum to learn UI and UX design that focuses on offering top-notch training for anyone who wishes to have a career in the field. With years of eminence in offering training, TechnoMaster has an excellent team of experienced and certified faculties who helps student to gain in-depth knowledge and skill in UI/UX design. The course is based on leading industry standards and meets all the latest industry requirements to make the students Job-ready.
Course Curriculum:
JQuery
Adobe XD
Adobe Illustrator
HTML 5
Adobe Photoshop
CSS
JavaScript
Adobe InDesign
Canva
Bootstrap
Course Highlights:
Since 2001, Making IT Experts by Experts
Duration: 90 Hours (Vary as per your skill)
Individual Live Classes (1:1)
Training on Your Time, Anywhere
Access to Recorded Videos
Practical Internship on Projects
100% Placement Support
Training/Internship Certificate
Winding Up
Trivandrum is a great place for learning UI and UX design. There is a great service requirement for professionals skilled in UI and UX design. The above-mentioned are the top-picked training centers in Trivandrum to learn the program, go through each center to know whether they meet your requirements and the post-training benefits the centers offer such as placement assistance, placements or post-training classes, etc.
Aviv Digital is one of the leading institute specializing UI and UX design courses in Kerala. We provide comprehensive training programs that cover a range of globally recognized certification courses in UI and UX . If you're interested in enhancing your skills in UI and UX, please don't hesitate to contact us at: +91 9037 489 577 for further information.