The video content has been gaining increased popularity over the last decade. Do you know the reason for this? The answer is quite simple. The videos engage all age groups and this makes business owners an important tool for marketing. In order to generate more sales and leads, businesses have developed dedicated strategies for marketing the video content.
Video contents also help businesses for enhanced brand experience and it is the most powerful factor to stand ahead of the competition. Even if you create and share a high-quality video on platforms like YouTube, can you be assured of noticing it by a huge number of masses? No! Why is it so? It is because there are many videos being uploaded every day and you might not have implemented the right strategy for it to be noticed.
YouTube Video SEO
Let's discuss more on YouTube video SEO.
In most of the cases, the customers search deeply online before making any buying decisions. So, in order to get an advantage of video marketing, it is quite mandatory to optimize those videos for search engines. Video SEO (Video Search Engine Optimization) is used to increase brand visibility and to improve the search engine rankings in the results page and is done by skilled video content creators.
You might have used video content while walking around with friends, doing household chores, or at any event time. Isn't it? Do you know why it is so?
According to Cisco:
By 2021, a million minutes of video content will be online every second.

In 2016, IP video traffic was 73% of all user internet traffic globally. It will be increased by 82% by 2021.

By 2021, due to the huge number of videos that will cross IP networks every month, it may take 5 million years for an individual to view all videos.
You might be imagining what these numbers have to do with YouTube SEO, right? One of the main factors of digital marketing is SEO. Another important factor in converting traffic into customers. The best tool to do it right is video content. So it is just to make your video optimized if you need to take benefit of video marketing.
YouTube SEO Tips
Here are a detailed guide and YouTube SEO tips on how to drive more traffic with your video content by making it visible and generating quality leads.
Video SEO Keywords Search
Keywords for optimizing video contents are completely different from blog posts which are text-based.
Do you know why it is so? There are two reasons for that:
Most of the views will be from YouTube which suggests the video to the YouTube users and not from the search engines. It is mandatory to optimize videos for Google search and YouTube, but only approximately 20% of traffic will be obtained from the search.

YouTube and Google are being used in completely different ways. A video on Google may get 100k views in a month, but the same video gets only 50 on YouTube. Similarly, those videos that get bazillion views (example: video of cute dogs) in a month on YouTube will get fewer views on Google. The reason is that individuals search for videos like cute dogs on any platform since it's the internet after all.
Now we can move on to some video keyword research techniques. You might have noticed many numbers of videos displaying on Google search results. To no one's surprise, many videos are coming from YouTube.
Vimeo and YouTube are the two famous video publishing sites that get higher click rates than text-based blog content. The main factors that are responsible for the search results on search engines like YouTube and Google are keywords. So if you want your video to be successful, you must use keywords in it.
But how to search for keywords?
To some extent, you can get help from web design tips and tricks and web design guides, especially your background is the web design niche. Once you get the keywords, the next step is to find its search volume. The search volume can be found out using Google Keyword Planner. You can use those keywords with 1000-10000 searches monthly.
Use YouTube suggests: yes, it works as Google suggests. Enter a keyword into the search area to get a list of suggestions. This technique is quite good as it suggests the exact keywords searched by other individuals.
TubeBuddy Tags
TubeBuddy Tag is a free extension to provide you with exact tags used by your competitors for their video content. To use this, you need to install the extension on Google Chrome and then check for the competitor's video and click the "tags" to get that particular video's tags.
Tubular Labs Competitor Videos
It is a powerful medium that is free to check competitors' videos. It gives you awesome ideas for topics and keywords for your next video. To use it, sign up YouTube Dashboard and then connect Tubular Labs to your YouTube channel. Click "insights" after connecting Tubular labs. This will show the videos being watched by others.
Create Quality Videos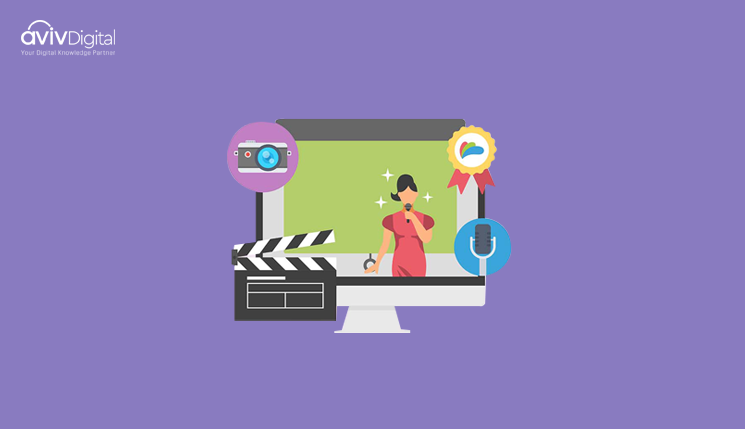 There is no compromise about quality videos if you want to rank high on YouTube. How quality videos can be made? Yes, quality videos or awesome videos depends on some factors like
Watch time

Session time

Audience retention

CTR

Engagement
Keep all these successful ranking factors to do YouTube SEO accurately while creating videos to rank high in search results. Let's watch carefully what these factors in detail are.
Watch Time
This is the no.1 ranking factor on YouTube. So what is total watch time? As the name suggests, it is the time for which each video accrues. How to optimize for total watch time? For this to be done, create long videos.
For example, if your first video is 6 minutes and the second video is 12 minutes and imagine that the viewers have watched both the videos 40%. At the end of the day, the first video will have more watch time than the second video. When you search for competitive keywords in the search results, you can see that top-ranking videos are quite long.
Audience Retention
One of the important ranking factors is audience retention. It is nothing but the video amount being watched by the people. It is obvious that the more the people watch your videos, the better. By aiming at first 15 seconds and looking peaks and valleys, audience retention can be done accurately.
User Engagement
User engagement is a very important ranking factor. It is not mandatory to sit and watch the video fully to be on top ranks. But YouTube wants your video to be an interactive one. Interaction includes a comment, subscribe, like, add to playlist, and share. If Youtube sees more of these with your videos, then that video is said to keep engaging their users. Here are some tips to increase user engagement for your videos.
Video Comments
Ask your peers to comment on your videos. People love commenting on others' videos. But there must be something in the video specifically for the people to comment on.
Subscribe CTA to Script
Ask people to subscribe to your YouTube channel. Add a clear CTA at the end of your video will be better.
Give Comments
Try to reply to the comments you receive for your video. It encourages people to provide more comments. When comments are more, there will be more engaged and thereby higher rankings. Make sure you reply to all the comments you receive within the first 24 hours of posting the video.
Video Optimization
Throughout the years, there has been a significant increment in the use and fame of video. They help clarify complex points basically and they assume a basic job in increasing rates of conversion. Your choice to adopt video as your go-to digital marketing tool will pay you genuine profits—expecting you to enhance your video content for perusal.
It's quite simple to see that video is picking up great momentum. We should venture through a portion of the distinctive ways you can utilize video SEO to remain at the top of your opposition.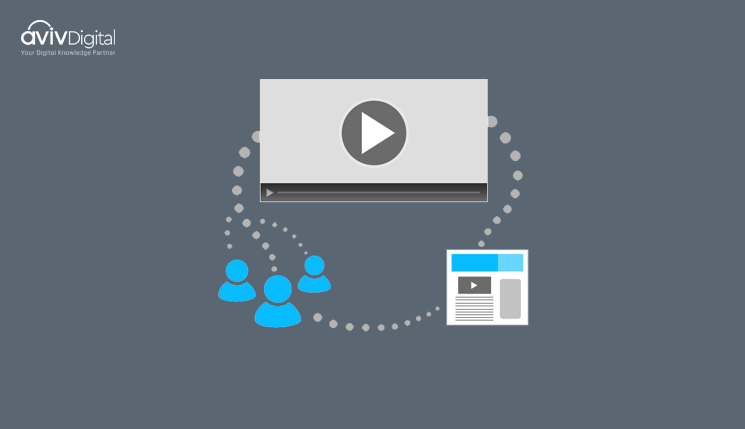 Filenames, Descriptions and Tags Optimization
Tags are also known as keywords for videos. Consider them the arrangement of words that whole up what your video's substance is about. For those of you who don't definitely know, tags, descriptions, and filenames assume an indispensable job in video SEO.
Since you as of now have a keyword selected, feel free to utilize that in your video's labels. This is the tag that you need to concentrate on and advance your video for. Keep in mind, you can (and should) utilize more than one tag as long as it's pertinent to your video's substance.
YouTube gives you 5,000 characters worth of depiction message that you can use to portray what your video is about. What's more, if you're not utilizing those 5,000 characters to increase some SEO advantage, you're passing up a major opportunity. Best practices show that you should utilize your keyword (a similar one you utilized as your essential tag) a couple of times in your video's description.
At last, ensure you save your video with your essential keywords as its filename in light of the fact that there are various outsider tools online that creep through and factor in video filenames regardless of whether Google and YouTube don't. In this way, rather than saving the first video document as vid1.mp4 or youtube-vid.mp4, utilize your primary keyword in its filename.
Video Transcript Must be Included
Video transcripts are a complete textual mode of the content verbally expressed in the video. Metadata and video labels don't offer as much detail of your video's substance to web indexes as transcripts do. Search engine bots slither content and use it for indexing. In this way, a video transcript helps web search tools better comprehend the video's substance and enhance its positioning.
Pursue these means to transcribe your very own video documents on YouTube:
Your transcription document ought to be saved as a plain content record for example .txt.

Using unique characters can disturb speech recognition coordinating and clarity of the transcript.
A twofold line break ought to be utilized to flag a long delay or a new sentence.
Add >> toward the beginning of the new line to distinguish speakers or change of speaker.
Insert a connection to your site in the sound transcript toward the finish of the video.
Adopting this DIY strategy to interpreting your video substance will enable you to convey more an incentive to your viewership by enhancing their client experience and it'll offer you the chance to utilize the primary keyword you're focusing on, a couple of more occasions.
Add One Video to One Page
Give every video its very own devoted page on your site as opposed to distributing various recordings to a single page. Google offers preference to the main video it finds on a page and overlooks some other video content it finds on the same page. To work your way around Google's video positioning preference, arrange your site pages in a way so that there's a single video on a page.
You may likewise be enticed to distribute a similar video to various site pages on your website to expand its visibility; for example, if your video is about website design tips and, you should need to distribute it in a blog entry that you expounded on website compositions tips, and you may likewise need to demonstrate it to guests who arrive on your Projects page to grandstand your capacity.
What this does is that it makes inner competition on your site for each example of the video that you've distributed. Consider it along these lines, when somebody scans for website design tips and tricks on Google, Google's algorithm need to choose which page to show in its query items.
Also, if the majority of your recordings sees are part among three diverse pages, your odds of appearing in the query items will be really low. However, if you had distributed it on a single page, and that page was piling on every one of the views, impressions, and comments, at that point you'd have a superior possibility of appearing in query items.
Make a Video Sitemap
Video sitemaps give search engines metadata about video content on a site and are an expansion to your site's current sitemap.
You can utilize the sitemap to educate search engines regarding the class, title, depiction, length, and target gathering of people for every video you implant on your site. Moreover, you can likewise utilize it to give search engines more data about your video, for example, play page URL, termination date, limitations, and platform.
Authority of Channel
Your channel's authority plays a complete role in how your recordings perform on YouTube.
Usually, videos distributed on a channel with authority and a good network will rank over a similar video on another channel.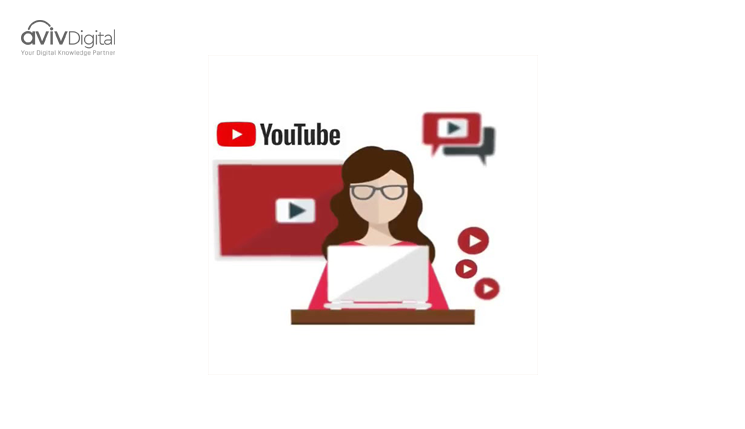 Here are the means by which to rapidly develop your channel's authority.
Branding and Messaging of Your YouTube Channel
Try to answer this question. What have you done to make your channel different from all others?
If your channel doesn't answer this inquiry, new guests need to ask why you exist. Also, you'll pass up potential subscribers. In any case, when you communicate a predictable message, your objective peeps will hammer the "subscribe" button.
For example, if your intended interest group needed to get "higher rankings and traffic". You can make the channel's trademark: "higher rankings and traffic" as well. Its all simple, but effective tip to boost the channel's branding and authority.
Make a point to incorporate your channel's header.
Your animated logo is quite important for the brand image of your channel. Following a logo design guide can help to create a compelling branding for your channel. 
Earlier days, videos were just published with the company logo. But now it is important to add a channel slogan to reinforce the brand message with every view of the video.
About Page Description matters
Never forget to incorporate your brand motto in your channel's about page:
Also, incorporate a couple of keywords in your channel depiction. This can enable your channel to be present in the search results page.
Your playlists ought to speak to what your channel is about.
For instance, "Best SEO Strategies":
This playlist will be opted by the pro marketers and will be helpful for brand visibility.
Will the increased number of subscribers always help in boosting the ranks?
It's difficult to say.
All things considered, famous channels get more perspectives each time they share another video.
So it's difficult to know whether your count of subscribers influences the rankings directly or indirectly.
In any case, the more subscribers you have, the better your videos will perform on YouTube.
Here are the means by which to get more subscribers:
Your trailer is your channel's pitch.
Other than your header, it's the principal thing somebody sees when they visit your channel:
You have about a moment to answer these inquiries from potential supporters like
Who would you say you are? Why would it be a good idea for me to mind? What makes your channel one of a kind? Why would it be advisable for me to subscribe in?
If you can answer these inquiries, you can transform your viewers into subscribers.
Request viewers to subscribe at the end of every video
Request that watchers subscribe to your channel… toward the end of each video.
If somebody sees the whole video, they're prepared to subscribe in. Furthermore, now and then all they require is a little nudge.
The nudge will be "subscribe to my channel" call to action.
That is to say, even the Star Wars YouTube channel does it.
Give links to your YouTube channel from the site
If you have a list of social media profiles, don't forget to add the YouTube link in every profile.
Ranking Video Factors in Google
If you want to know more about YouTube SEO and its factors for ranking, it is very important that you should know about ranking videos in Google too.
How can your video be ranked in the top 10 search results in Google? How can it be done on YouTube?
Well, both are entirely different. A recent survey revealed that about 72% of YouTube videos that are present in Google had a different ranking structure when searched on YouTube. To make it clear, some videos may rank high on Google, but it will not be the same on YouTube and some videos that rank less on Google will rank high on YouTube.
So, let's know the differences in Google vs. YouTube
Even though Google owns YouTube, the business models are quite different for the two platforms. So YouTube video SEO can't be done as same as Google due to the difference in the ranking factors. We have mentioned YouTube ranking factors in the second point. Google ranking factors include backlinks, keyword relevancy, domain authority, on-page optimization, etc.
Strategies for Video Promotions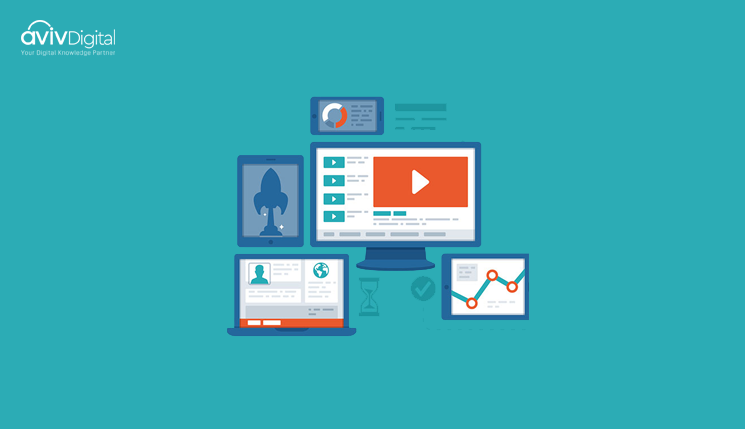 Do you know how many hours of videos are being uploaded to YouTube every minute? Yes, it's 400 hours. How crazy it is, right? Since there are many videos, your video must get a good promotion. Here are some of the ways how you can give the right promotions to the videos.
Let your subscribers know about your video
Make an announcement about your new video to your email list. This is very effective as it gets many high-quality views. You can check if your videos are present on others' homepages. Go to YouTube analytics and then click on traffic sources-browse features-home. A well-optimized and high-quality video will be seen on the home page after a good promo. For those who don't have the time to watch your video in full, you can even share the video by making it start playing at a specific time, where your best part of your video lies.
Share videos on social media
By sharing videos on social media you can get a good buzz. So never fail to share your new video on Facebook, Twitter, and Pinterest.
Embeds help to rank your videos in two ways.
Embeds create a backlink to video

They are Youtube's ranking factor
So, embed your video in blog posts for a good promotion especially if you don't have more subscribers.
In a nutshell, YouTube is a great way to promote your business through video content. Optimizing videos for YouTube SEO and Google SEO will definitely lead to improved traffic and to increase video ROI.
Aviv Digital is one of the leading institutes providing digital marketing courses in Kerala. We offer a wide variety of globally recognized certification programs which include SEO Training in Kochi, SEM, SMM, Email Marketing and Inbound marketing courses, etc. For more details, Contact us at +91 8157998844