Creating a website sounds quite easy– building new web pages, adding text, and images, and placing links, buttons, and other features. However, to build more leads and win customers for your business, having a website is not just enough. It is an ongoing process and needs you to figure out what the potential customers would respond the most to.
How to reach this conclusion? Here's where A/B testing plays its role. If you wonder what A/B testing is, or if you need to explore more about it in detail, you have come to the right place. This comprehensive guide can help you to understand everything about A/B testing impact on SEO landing pages.
What is A/B testing in marketing and why is it important?
A marketing strategy that compares two unique versions of any part of a website, namely the web page, ad, email, landing page, etc. is called A/B testing. What is A/B testing in digital marketing?—Marketers consider two different versions of the same page to compare their performance, and find the best. When it is carried out specifically for landing pages, it is termed A/B testing for landing pages.
There are many A/B testing examples to list out. Let's see that of Groove. The conversion rate of the Groove landing page was low, i.e., 2.3%. Through A/B testing, they fixed the errors in the messaging and doubled the conversion rates to 4.7%.
Why is A/B testing for landing pages important? Let's have a look at the benefits of running regular and consistent A/B tests on your website:
It helps you to know your target audience: Once you understand what type of features like email, ads, or clickable links, to which the target audience responds the most, you drive insights into what the audience exactly wants.
Increased conversion rates: When you know what works well and what doesn't, you get actionable data to let you scale conversion rates.
Be the trendsetter: If you regularly test for the changes, you can predict what kind of content people would prefer, and stay ahead of the changing customer behavior.
Minimized bounce rates: Testing and understanding the content and marketing materials that can keep the consumers engaged is essential. When they see content they need, they stay on the site for longer.
SEO Landing Page Checklist: Keep these optimized!
Take a look at the significant on-page SEO testing elements you need to focus on while creating your first SEO landing page.
1. URL
Make sure the URLs are SEO-friendly. Ensure that there are keywords in URLs and separate the words using dashes.
For instance: http://sample.com/this-is-a-blog
2. Title tag
The title tag is the most prominent part of "SEO value" for every web page. Try to use the keyword near where the title tag begins.
3. H1 heading
The H1 heading should match the title tag. Also, make sure you add the keyword in H1.
4. Use bold for keywords once
Bold the keyword once and ensure it occurs in your body text.
5. H2 heading
Include a couple of H2 heading tags to use as subheadings. They should contain keywords related to the keyword.
6. Alt text
Images invoke a high-end user experience. Include images and add descriptive alt text for all of them.
7. External links
To let the search engines know how the landing pages are related to other web pages, you may include links for "references".
Finally, you can create the landing pages separately for the keywords you wish to rank for. It is ideal to go for niche landing pages if you are a service-based business.
For example, if you manage a car workshop, you may want to create landing pages for 'car detailing', 'car wash', 'painting', 'foam wash', etc. This is because all these pages together constitute various services the business offers.
What should you test?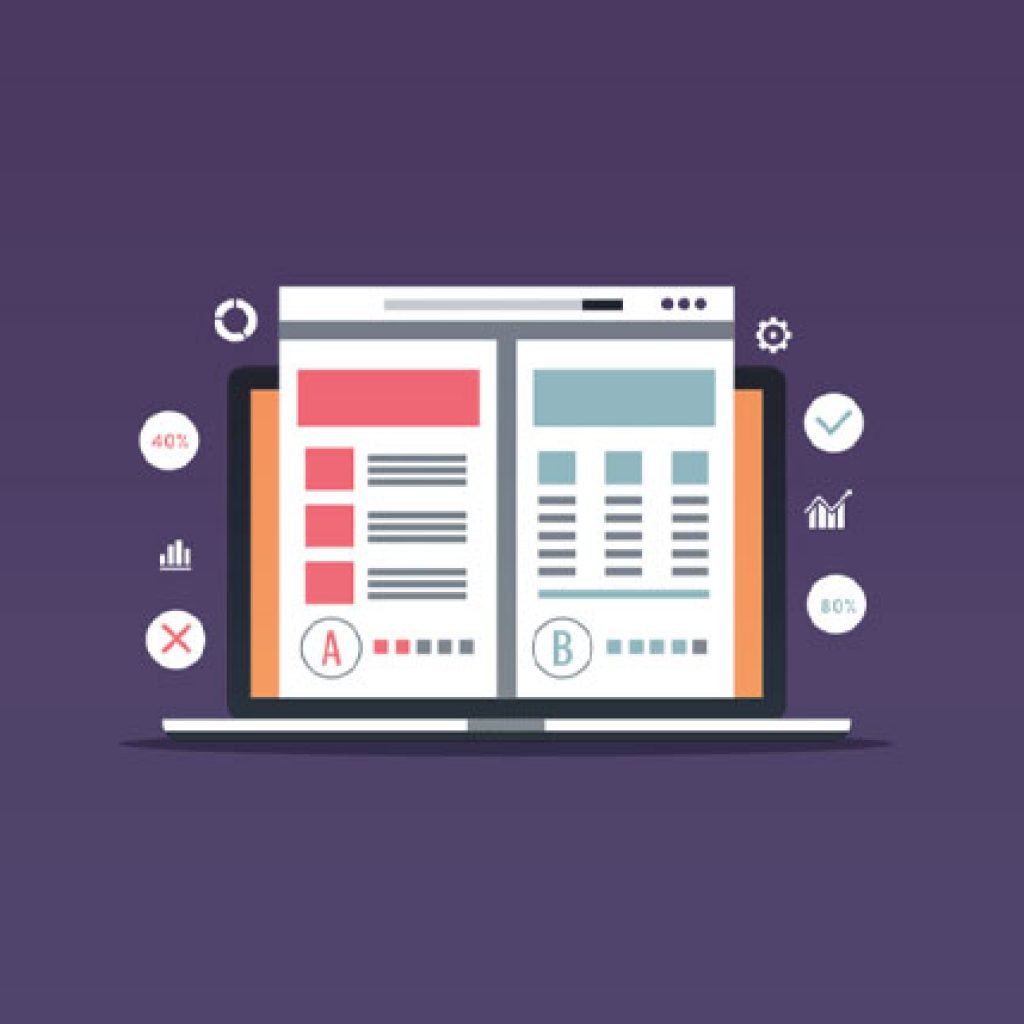 A/B testing usually focuses on those elements that trigger conversions at some point. This is why it is a crucial element in CRO—Conversion Rate Optimization, the action that triggers a website to improve conversions. Let us understand the elements on your website that could be ideal for testing.
Headline
This is the primary element the audience comes across while they visit the landing page. You need to gain the attention of the audience and keep them engaged on the landing page.
Try these while testing the headlines;
Alter the words
Add more attractive verbs
Change the headline font
Change the headline size
Buttons
If your site uses buttons, you can perform testing with them. Test with changes in size, shape, and color of buttons and see how visitors respond to them.
Calls to action
You should also consider testing the link CTAs and text along with the buttons. With strong and targeted language, you can motivate visitors to perform the desired action.
For instance, when you end a page with a link to another page of related information, it is needed to test changes in color, font, wording, etc. of the link. If the call to action is very important, then test it in a pop-up rather than placing it on a webpage.
Forms
Once your website collects information on leads via a contact form, you can use it for testing. Test the number of fields, length, appearance, etc. to understand how much information you can collect.
Don't ask for too much information, instead, you can add clear labels to mark what is optional and what is required.
Locations
Consider placing a product copy along the side of a web page, instead of showing it below the product image. This is a location-specific test. Sometimes a button works best in a different position on your page. The same applies to links too.
You may test the locations of these elements and also for sign-up forms of an email list. Email CTA doesn't usually have any major effect at the top portion of the webpage but converts greatly at the bottom since this is where visitors arrive after reading the entire content.
Visual elements
Try testing the fonts, colors, effects, layout, spacing, and every visual aspect of your landing page. Also, try changing the background color of your website. If yours is a dark background, test with a lighter color to check whether it stays in visitors' eyes for quite longer.
Tips for A/B testing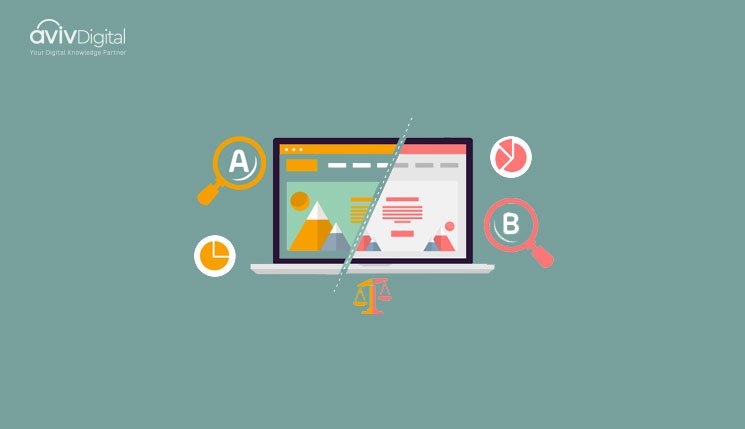 Wait till the pages get indexed
While you launch an SEO landing page, especially the first one, you need to be patient till the page gets indexed by the search engines. This is to ensure you get enough traffic to perform an A/B test. To generate results worth analysis, you need to obtain a minimum level of traffic. If you are making efforts to build links to landing pages, you should wait almost a month, so that "link juice" can be applied to the pages. Observe your analytics and wait till the traffic to a particular web page scales up. You can then run the tests as needed.
Keep Variation "B" out of reach of Search Engines
Using A/B testing tools such as Google Website Optimizer would let you build landing page variations for individual URLs. People who are familiar with SEO mark this as a duplicate content issue, while others don't make it a big deal. However, it is advised to take care of it rather than completely avoid it.
As you have to test two web pages, unique but with similar content and subject matter, it is important to keep variation B away from getting indexed. Why? Let's explain:
Keyword Cannibalization:
When one topic has two live URLs, search engines get confused to find the most important version of the landing page to index. Hence it chooses a page arbitrarily and sends traffic to that page, causing damage to SEO.
Duplicate Content issues:
As a part of Search Engine Optimization (SEO), you might want to reduce the quantity of repeating content on your website. This is to ensure that the site contains unique content the most. When you have two URLs with similar or related content, you could bear a duplicate content penalty.
How to keep variation 'B' away from getting indexed?
You can apply the "no index" meta tag to the head of landing page "B". It instructs the search engines to stop indexing the page.
In the head of landing page B, you may apply a canonical reference to page "A". It shows the original version among these pages to the search engines.
Avoid mentioning variation B in the robots.txt file. This can prevent bad robots from following the URLs or linking them somewhere on the web.
After A/B testing statistics are ready to begin, use a website testing software to analyze the variation and how it performs. It gives you feedback on the performance of every page. It can also help you to understand the time you hit a considered threshold where you can finally decide on which is the successful landing page. 
And if the variation "B" proves to be a winner in the long shot, then yes! You can make this variation "B" the next "A" and get ready for the other series of tests.
If the difference in the results is very minimal, this shows a problem with the A/B testing. If the results among tests are not significant, you need to continue testing drastic variations until you hit a winning variation for the best results. You can get the support of website testing tools to alert you if the test did not make a significant result.
Wrapping up
With A/B testing tools, it is quite easy to test the variations of your SEO landing pages. However, be cautious while you prepare for the tests and implement the results. It is advised to understand A/B testing impacts on SEO landing pages with patience so that you can build a better version of the existing web pages—this can give you more traffic and conversions in return!
Having that said, let's have your comments or thoughts on this blog post and any other valuable points the first-time testers should take care of.
Avivdigital offers the best digital marketing courses in Calicut. We offer a wide variety of globally recognized certification programs that include SEO, SEM (PPC), SMM, Email Marketing, and Inbound Marketing courses. For more details, Contact us at: +91 9037 489 577