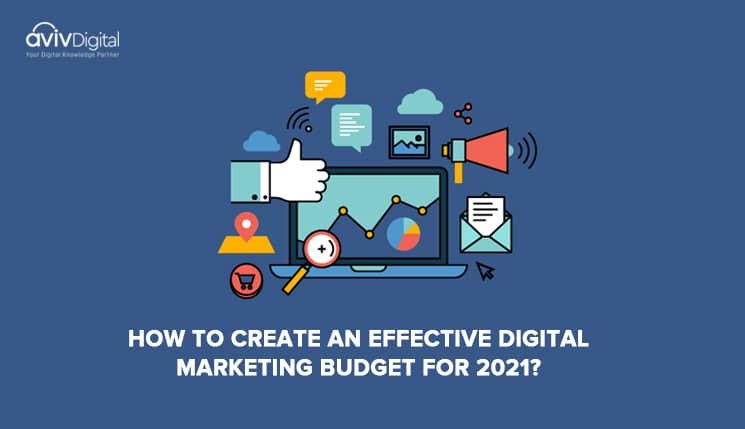 To be successful in any business, you need to plan everything meticulously, and a little in advance. Of course, you also need to a little flexible in your planning, to account for unforeseen circumstances that may crop up. Marketing is an important activity for any business, and in today's scenario, digital marketing is a critical part of marketing, as a huge number of shoppers either browse online before purchasing, or straight away buy online. In the view of the global COVID-19 19 pandemic, creating an effective digital marketing budget for 2022 has become all the more important.
What is a Marketing Budget?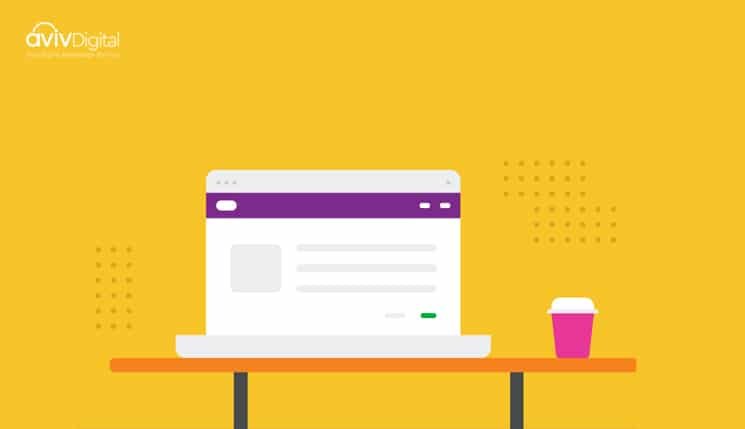 To put it in simple words, a marketing budget is a document showing how much you plan to spend on marketing activities for a month, a quarter, or year. The budget considers every expense that can and may be incurred while marketing, like advertisements, hiring, marketing tools, website maintenance, discount coupons, promotional flyers, samples, and more. A digital marketing budget will consider all expenses specifically related to digital marketing activities like email marketing, pay per click ads, online banners, blogging, ebooks, and so on. So it will include payments made to PPC specialists, writers, designers, SEO specialists, and the like, in addition to actual cost of advertising on social media platforms, and using different tools (to automate emails, analytics, etc.)
How Will You Decide Your Digital Marketing Budget for 2022?
This involves several steps, and great care must be taken so that you are well prepared to deal with emergencies.
1. Set Up Your Sales Cycle
This is the first and critical step in making a digital marketing budget plan – setting up the sales funnel or cycle. It is extremely important because this will give you a clear idea where and how you will have to spend money. What is a sales funnel? It is nothing but the process your target goes through to become a customer who makes a purchase; in short, the buyer journey. When you understand this journey, or sales funnel, you will be better placed to determine where you need a digital marketing strategy to keep people in the funnel, and moving forward. You can use activities like PPC ads, social media ads, video marketing and more, to convert more visitors into customers. Understanding the buyer journey or your business sales funnel helps you plan your budget astutely.
2. Find Out Your External Costs
This is the second step: you need to know an approximate amount that you are willing and able to spend on marketing your products and services. Your digital marketing budget allocation estimate should take into consideration the following factors:
Cost of employing people including salaries, benefits, facilities (non-monetary)
Manufacturing cost, shipping cost, administrative expenses, and other operational expenses
Expenditure on utilities like electricity, water, gas, internet
Interest paid on loans, rent, insurance, and other legal and financial expenses
Miscellaneous expenses like stationery, food and beverages, and so on
Only when you include all of these costs will you be able to create a marketing budget that gives you the maximum return on your investment.
3. Set Your Business Goals
The third step is also extremely crucial. Any business should have very clearly defined goals; you need to know what you intend and hope to achieve within a given period of time. If that is unknown, you cannot conduct your business properly. Creating a budget will be next to impossible. It is on the basis of what you aim to achieve with your business, that you can plan everything else. Every business has different goals, and you need to be definite about your own; it is your why – why are you doing this business? It could be for any of the following:
To build your brand
To get more leads
To maximize your ROI
To boost sales
To get more subscribers
Of course, this is not a comprehensive list by far, and you may have other goals in mind. This is only intended as an example. With specific goals, you will be able to set out your marketing budget clearly.
4. Recognize Your Market
To perform budget allocation for digital marketing, it is important to know your market. You need to know where your business stands in the market, and how you fit in it; who your competitors are and how they are performing, and what strategies they employ; what strategies worked, and what failed. You can make a comparison analysis of the competition using different types of comparison charts or tools that are easily available online. Make use of social media monitoring tools for mentions about your competitors, so that you will get to know what consumers are saying about them.
5. Know Your Target Audience
Your target audience means your ideal customer, or buyer persona. Every business has them – and the greater number of products you have, the more buyer personas you will have to create. What exactly is a buyer persona? Based on data you have in hand and some research, you create a semi-fictional character that is representational of your ideal customer, where you note down their likes, dislikes, interests, demographics (age, gender, location, income, ethnicity, etc). For example, if you manufacture sports equipment, like soccer balls, cricket bats, badminton racquets, and so on, you will have a couple of personas – we will look at two examples here, one adult and one child. The adult also can be of different types – one a casual, once in a blue moon user, the other, an enthusiastic sportsperson who plays at lest thrice a week. The child persona most likely will be a child who has just started on a new hobby and is pretty passionate about learning the sport (hypothetically speaking). Now you will need to have different strategies to attract these different personas. A teenager is more likely to respond to Instagram posts, while an adult will respond to a TV ad, or a blog, or an ad on Facebook. Again, the type of ad you need to target the enthusiast and the casual user, will also differ – you get the point. Knowing your target audience will also help you calculate your digital marketing budget.
6. Plan the Strategies You will Use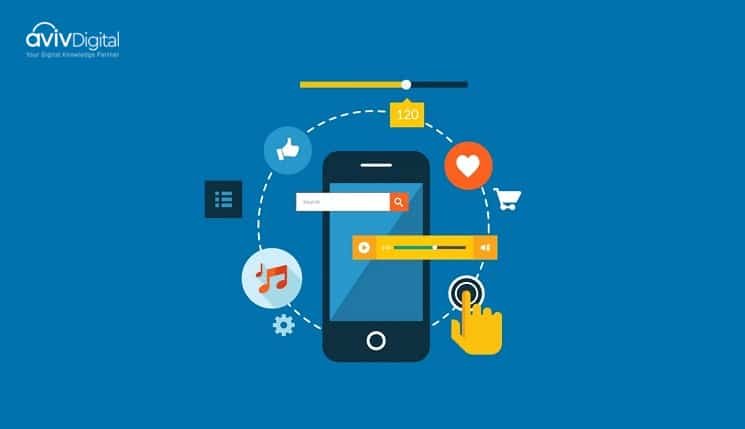 Now you have all the information in your hand that you require for your digital marketing strategies – the final element in your digital marketing budget calculator. Of course, it is not possible to be 100% sure, but to a significant extent, you can plan when you have all the before mentioned details in hand. Digital marketing strategies are search engine optimization or SEO, PPC or pay per click ads, social media ads, banners, email marketing, lead magnets like e-books, blogs, and newsletters, social media posts (Facebook, Pinterest, LinkedIn, Twitter, Instagram), videos, animations, and so on. Find out how much each of these strategies will cost you. Based on your target customers and the expenses associated with each type of digital marketing activity, you can decide how to allocate budget for digital marketing among these various activities.
How Much Does Digital Marketing Cost in India?
The digital marketing budget in India depends on various factors like your business goals, your target audience, your location, the kind of goods and services you want to market, the specific marketing activities you want to perform, the kind of campaigns you want to run, and the scale and scope of your project – and of course, the digital marketing company you hire to do this work. On an average, the annual budget for small and medium businesses can range from 25,000 to 2,00,000. Of course, this amount is subject to variation, depending on changes in policies by social media platforms, the growth of your business, change in your goals or plans, and so on.
Aviv Digital is one of the leading digital marketing training institutes in Calicut, Kerala. Our globally recognized certification programs include advanced SEO training, SEM, SMM, Email Marketing, and Inbound Marketing courses. We also provide detailed online classes for digital marketing courses. For more details regarding course schedule and workshops, contact us through a quote or call us right away at +91 81569 98844