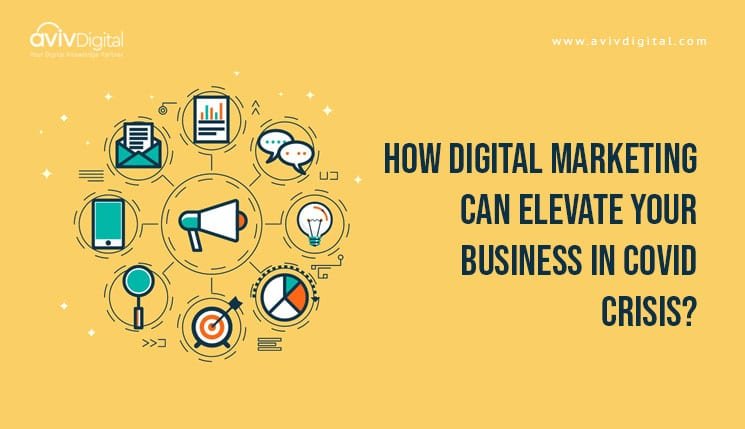 Today, the world population is suffering from such a dreadful pandemic that nobody ever expected. It's not just an individual, a business, a country, or a region but it's about the entire globe that everything is coming to a halt. People are suffering, physically, emotionally, and financially. Jobs have been lost, businesses are going down, and there is no money to revive them.
Small enterprises are hit hard with no scope left for them to grow. All the pans that small business owners had for their future are vanishing. But as the saying goes, "there is always light at the end of the tunnel", technology advancement is letting people move towards the digital platforms. Digital marketing is reviving the operations of businesses and enabling them to enter the digital marketplace they have never been before.
The COVID 19 crisis may appear like a paramount threat to corporates, job opportunities, and the health sector, but digital marketing may indeed be reaping big thanks to the pandemic.
Of course, major events that influence the world community transform lives in different ways and this is a known reality that has been attested since the twentieth century.
World War I saw changes in social lives like universal suffrage. World War II saw the formation of the National Health Service in 1948 and a then-modern social and economic model to meet the needs of everyone. Now, COVID 19 is here and people are postulating it may cause similar transformational outcomes on the social lives, lifestyles, and ways of working and shopping.
A major issue as the world struggles to find the vaccine and eradicate the enemy will be a global recession. While this economic decline is inevitable, procedures taken by governments across the globe to effectively facilitate economic recovery in suspended animation will imply in due course there will be the opening of places of work. That's a bit far from the idea, notwithstanding, alongside the institutions that have been able to place their workers in furlough process are the ones that have not been forced to close and the ones that in long run have been able to gain from the crisis like takeaways, online sellers, and even supermarkets.
But a differential occurs between those companies that require there staff and services to be in the same place with their customers such as airlines, bars, hotels, et al. But the crisis has tested the capacity of firms to conduct their businesses online, an extent which many companies had never done before. Corporates and government institutions have placed their employees under the work from the home scheme which to some organizations, is very beneficial.
Firstly, it has enabled continuity of operations even when work premises are out of bound. Secondly, it has granted the flexibility to employees who may have needed to do their jobs from home. Thirdly, some of the workers may have been infected by the deadly virus or any other illness but able to perform their duties. The work from the home scheme has enabled them to deliver their work in isolation. Lastly, there are environmental benefits – fewer traffic congestions, less air, and noise pollution, et al. – as a result of less traveling.
Of course, all these require the employees to possess some IT literacy and the web.
Scope of Digital Marketing During the Pandemic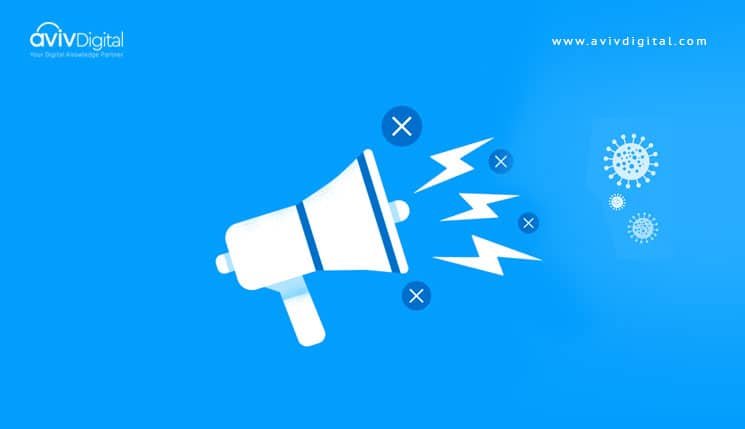 COVID 19 is increasingly spreading across the globe and the WHO is advising people to learn ways of coping with it. Businesses such as brick-and-mortar retailers are feeling the heat as the stay-home orders are crippling their market.
Only companies that will survive in this sort of environment are those that have embraced the digital marketplace. More businesses are entering the online marketplace and competition for traffic is becoming tighter. Small enterprises are focusing on organic market platforms such as social media and conventional outreach. Also, paid media has become a critical avenue in fighting for customer attention.
True, it's a great chance for digital marketing to grow during this COVID 19 season. The scope of digital marketing for business is very high now. Billboards that would often be viewed by thousands of motorists and pedestrians are standing beside empty streets, very few people are buying newspapers and no one is interested in holding events.
Meanwhile, the internet is crowded and even for several hours, people are just there to pass time. There is a high chance of seeing ads or interacting with some marketing blogs while doing your stuff online. Digital marketers are focusing on some obvious targets like social media platforms as they are constantly used to maintain connections between peers and sports websites which are becoming popular as there is no more watching of live football.
All these are focused on the major changes that are occurring as a result of the pandemic. If the situation gets better, of course, we expect restrictions to be lifted. Probably the first reactions of most people will be to go offline and start visiting their friends, relatives, colleagues, places of entertainment, stadia, libraries, places of worship, etc. But digital marketers are aware of it.
Fortunately, the recovery is expected to be gradual, and still, most people would have developed the habit of using the internet to do their shopping, gaming, and other activities. Moreover, customers may emerge from this crisis with some different sorts of values, attitudes, and priorities that influence their ways of spending time and money.
For these reasons, it's high time for digital marketers to learn changes in consumer habits. Previously, we've witnessed growth in the use of E-commerce and the internet but the COVID 19 crisis is accelerating that growth.
Increased Online Business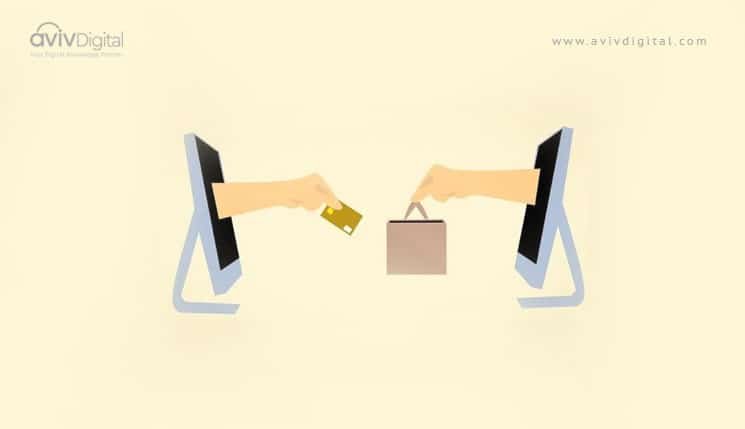 This is happening due to several reasons.
First, convenience overpowers price as the number reason for doing business online. As people get used to the online convenience, new habits immediately become permanent. Second, the need for social distancing discourages people from queuing in brick-and-mortar premises. Third, there is intense online competition among different players resulting in rapid growth.
The SARS (Severe Acute Respiratory Syndrome) crisis of 2003 is renowned for kickstarting the success of the e-commerce of most Chinese and Asian companies like Alibaba. Alibaba launched its online market during this time when SARS was spreading in Chinese territory and people were forced to quarantine in their homes. Other companies like JD Multimedia (today's JD.com) migrated their operations from offline to online to respond to the pandemic and today it's one of the largest retailers in China.
Similarly, COVID 19 crisis will stamp a permanent change to our ways of shopping and conducting businesses. While several businesses are experiencing a short-lived peak in demand, others will shift their operations from offline to online permanently.
COVID 19 is rapidly changing our perception towards e-commerce and the changes are likely to stay even after it's contained. While many businesses are fighting to survive during this period, the pandemic presents an opportunity for bold firms that are in the position to invest in their online business. The global effort to eradicate the epidemic has changed our daily behaviors, consumption patterns, and our thinking, leading to the growth of "home economy" and online services.
There has been rapid growth in online demand for different categories of products and services like foodstuffs, beverages, and electronics that are delivered to customers using advanced non-contact methods.
Also, there has been extraordinary demand for certain categories of goods and this has been captured by pure online firms. Some businesses such as grocery, food, and beverage retailers have recorded massive sales compared to home furnishing and luxury good sellers.
How to Attract Customers Online
Taping buyers to your online business requires a sound e-commerce marketing plan to protect and maintain your name and brand while bringing more customers. One basic requirement is that your brand must be easy to find using online search engines. The search results must display consistently accurate, honest information about the type of services you offer.
Also, you must improve your presence online and set goals to deepen your relationship with your audience.
In other words, take the internet as your media center to expand your coverage. Moreover, marketing strategies can be as well applied to attract customers to your online business. Some examples include the use of email marketing, hosting contests and giveaways, hiring business consultants, and heavily investing in web design.
Conclusion
It's sad to say, in the next few months things are going to be tougher. Economies that have already loosen their movement restrictions are calling for their citizens to be responsible. Some of the world leaders who had previously ignored the WHO regulations are beginning to see the seriousness of the matters. Others have been quoted saying "if we continue to treat this disease normally, it will treat us abnormally."
Regardless, the numbers of new cases are rising day in day out. Things are getting out of control. Some of the regions where the disease had almost vanished are imposing lockdown to control rising numbers of new cases.
From a personal point of view, all we can do to stop the pandemic before the vaccine is invented is staying indoors and observing social distancing. From digital marketing, it's easy to impose this change. There is adequate time to interact with your computer or smartphone to know who is offering what commodity and order it online.
Aviv Digital is one of the leading digital marketing training institutes in Calicut, Kerala. Our globally recognized certification programs include advanced SEO training, SEM, SMM, Email Marketing, and Inbound Marketing courses. We also provide detailed online classes for digital marketing courses. For more details regarding course schedule and workshops,  contact us through a quote or call us right away at +91 81569 98844