Social Media Platforms play a huge role in the current time we live in.The platform not only helps in passing time but offers an end number of benefits as well. Quite frankly it became impossible to live without it, especially for current generations. But, have you wondered about the pros and cons of using social media? Well, this blog enlightens you on the advantages and disadvantages of social media platforms.
We live in a digital world, and social media started to become a part of our daily routine. Social media has drastically changed the way of communication. Each and everyone has their own social media platforms and it came to be a common medium of communication these days.
Whether it is Facebook, Instagram, or Twitter– communication became much easier with others through these platforms. Of course, not only the revolution of communication factor, there are many other benefits in social media such as building connections, engaging in various discussions, sharing our opinion, getting reviews, job seeking through platforms such as LinkedIn, and taking from the business point of view- social media made it much convenient to connect with customers and build a lasting relationship with them.
Social media has a great impact on people's lives- there is a great deal of influence whether it is good or bad. People share everything on this platform like a whole new world, especially the current youth. Also, there are many small businesses who are highly benefited from social media as it is easier to reach target customers. All sorts of promotions, offers, giveaways, and special news can be shared merely with few clicks, and it is a great way to reach a wider audience. Moreover, when it comes to alerting the public in response to major societal issues, there are no other platforms like social media to reach out to people.
Thus there are many pros of using social media platforms. Having said that, there are cons as well. A coin has two sides and of course, if there are advantages there will be some disadvantages as well. Through this blog, we will discuss the 10 advantages and disadvantages of social media.
What Are The 10 Advantages or Merits of Social Media Networks?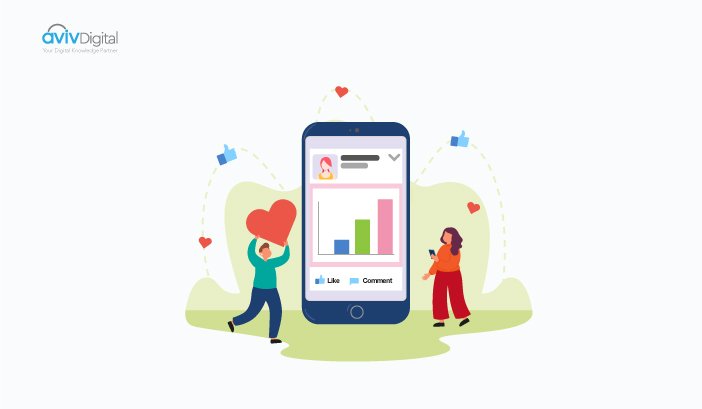 A Platform for Great Initiative
Online Promotion and Advertising
Connect with People
Keeping Updated with Information
Educational Benefits
Boost Organic Traffic to the Website
Building your Brand
Reach A Larger Audience
Entertainment Platform
Benefits for the Government
1. A Platform for Great Initiative
One of the best advantages or merit of using social media is that it can be a platform to aid an individual or group. Many communities flourish through social media and people can join them to talk about their problems or struggles.
People will not feel left out as they get a chance to reach out to many other who feels the same way
They can talk about their problems and the people in the community can enrich them with great counseling or provide them with financial assistance. Much charity profiles are presented as well on social media so that people can take a step ahead to do a good cause or use the platform to get help. There are communities primarily to focus on societal concerns and with the help of social media, it became less complicated to approach a large Audience in solving difficulties to make a living much more peaceful and happier.
2. Online promotion and advertising
Online marketing has never been this easy. Social media has made it very easy to connect with a larger audience as the entire world is connected to it. They can share their business products or services and with the right social media algorithms it becomes simple to reach out to a wider audience.
Online or offline, the business needs to promote and advertise its product or services to get customers, which is a huge factor in the survival of the business. With social media, this becomes much easy than the ordinary way. You can simply ask people with great followers to share the products or the profile to reach many audiences and by sinesses can approach paid online advertising as well.
Marketing with influencers is the real trend in online platforms. Collaborating with social media influencers gets the attention of their followers and sharing the content makes it easier to reach the targeted customers.
3. Connect with People
The main purpose of social media platforms is to connect with people. You can connect with anyone whom you wish to connect with from anywhere in the world. You will get the ability to make friends with anyone you wish to and others will also try to connect you with a follow request or through direct messaging.
Connecting has a lot of advantages such as making friends, job seeking, getting reviews or pieces of information, exchanging ideas, and much more. The primary purpose of all the social media platforms such as Facebook, Instagram, Linkedin, and Twitter is to connect with people all across the globe.
4. Keeping Updated with Information
Another advantage of social media is it helps in keeping up to date with information. There are many profiles that focus on offering the latest news and information. By simply browsing through social media platforms, you will be enlightened about current affairs.
Through social media, many people also share pieces of great information such as general knowledge, history, views on politics, digital currency, religious information, different country's culture, and many more from which you can gain a great deal of knowledge.
5. Educational Benefits
Initially, students only used to communicate with their friends or teachers using social media. But now, many teachers and professors use this platform to teach students using interesting learning approaches.
It becomes easier for students to clear their doubts, or to gain an understanding of the concept in a different way. They now get choices, if they want to learn about something there are many professionals who are willing to teach them either with payment or free of charge.
6. Boost Organic Traffic to the Website
If you have any kind of website such as business, blogging, medical, health, fitness, educational, etc., using social media platforms is the ideal way to boost organic traffic to your website. You can approach many people with a large audience to share your content to reach out wider audience.
You can also create a profile of your own and make quality content to reach millions of people. There is the option to link your website address in the bio of your profile, making it easier for people to access your website and share it with others.
7. Building your Brand
Social media makes it easy in building brands. People from all over the world use social media which gives more exposure to your brand. You can gain loyal fans and also generate leads for your business with social media. Even if you are a small business or start-up, you can gain better exposure and there are many influencers who take a step ahead to support small businesses by giving great exposure to their brand.
If you are someone who has a particular interest in anything such as painting, crafting, or even cleaning and organizing- social media platforms are an ideal place to share your interest and make a living out of it.
8. Reach a Larger Audience
Another great advantage of social media is it helps to reach a larger audience to a great extent. People all over the world are connected to social media and a good viral post is enough to reach all these people.
There are thousands of people across the world who might be interested in your business, and fortunately, with social media, it is simple to contact. There are even options to use social media adverts to promote business to help them get great exposure and grow in their business. It is also possible to focus on the target audience based on a specific place and many more options are available to reach out to millions of people.
9. Entertainment Platform
Majority of the people use social media to pass their time. People love to share pictures and videos of themselves with others and people love to see the images and videos of other people.
Many of the users broadcast their talent on social media such as acting, dancing, writing, and cooking, etc through posts and the audience can give compliments and remarks under their posts. As social beings, people love to communicate with others with the similar or different interests and share their opinion in comments or through posts/stories.
10. Benefits for the Government
It might be shocking to know even Governments are also benefitted from social media. Social media can be a perfect platform for the Government to communicate to a larger audience.
Governments can raise public awareness on these platforms as everybody uses social media applications. It is also possible to gather information by the government about people and what they are doing to reduce the money spend on crime fighting.
Now that we dug deeper into the advantages of social media let us look into its disadvantages.
What are the 10 Disadvantages of Social Media Platforms?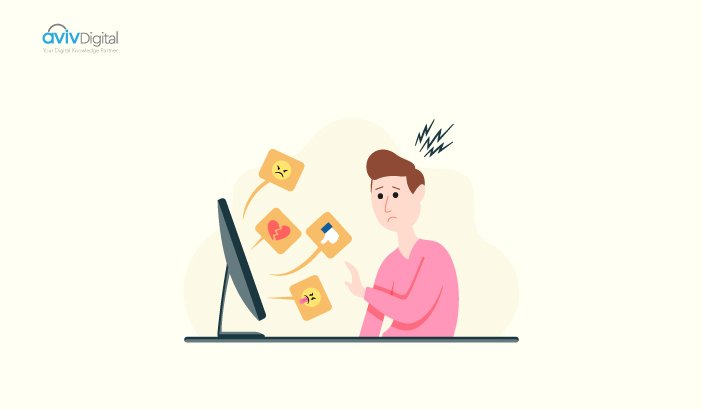 Cyberbullying
Reduces face-to-face Communication
Fake News
Too much time on Social Media causes Health Issues
Risk of Hacking
People get Addicted
Causes Distraction in Daily Routines
Lack of Sleep
No Productivity and Waste of Time
Causes of Depression and Loneliness
1. Cyberbullying
The worst aspect of social media is cyberbullying. Bullying through social media platforms is called cyber bullying and it became so common these days that it has badly affected many people's lives. So many people including kids became a victim of cyberbullying.
Some people really took advantage of the anonymity factor that social media offers by bullying through online platforms. By creating a fake profile, it becomes almost impossible to trace the person. They bully others by insulting them with pics or videos and mocking them on public platforms.
Through social media platforms, bullying became so much easier. Anyone with a public profile can experience this, especially teenagers. Bullying can cause severe anxiety, depression, and high level of stress.
2. Reduces face-to-face Communication
Social media platforms reduced the ability of individuals to communicate face-to-face. Since the majority of people use social media platforms as a means of communication, it started to get weird for some people to have a real face-to-face conversation and they do anything to avoid it.
Typing through the keyboard or to an extent sending a voice message became a comfortable mode of communication, especially for the current generation. Social media platforms made it difficult to casually have a conversation with people around directly. Studies show that it can cause an increased chance of getting affected by bipolar or other mental sufferings.
3. Fake News
Social media platforms are filled with various news and information. But most of them are fake news created by anonymous users. Fake news circulates rapidly across social media platforms and it becomes quite hard to believe which information is right and which one is not.
Unethical people create fake news on numerous hot topics and send it to groups or different individuals who further reshare the post, making it easier to spread fake news. People do not need verification before posting news or any content on social media which is why there is much fake news spreading through this platforms.
4. Too much time on Social Media causes Health Issues
Another major demerit of social media is that anyone who spends too much time on it, has a high risk of leading many health issues. People become inactive by spending too much of their time, day and night, holding onto their devices and scrolling through social media.
They lay in one place, lazy to even make body movements such as going for a walk or to participate in any activities. This can cause to gain body weight and exposes them to numerous harmful illness
5. Risk of Hacking
One of the major cons of social media is hacking. There are many hackers who keep their eyes on to certain profile to grab out the private information. Studies show that hackers target mainly youths and children.
They hack and hijack certain accounts and blackmail the person by claiming to share their private information with the public. Hacking became highly common with social media. Even though it is an illegal act, there is an end number of cases reported by people on their accounts getting hacked.
6. People Get Addicted
Social media causes people to get addicted. Many people lost the ability to walk into society and have a conversation and chat directly. They spend almost all their time scrolling through social media. There is a high risk of having health issues for highly addictive person
The constant exposure to blue lights and the inability of people to take a look around at what is really going on around them are the worst aspects of social media.
7. Causes Distraction in Daily Routines
Social media platforms are the main source of distraction these days. Starting from early in the morning people tend to check their social media platforms rather than finishing off their daily routines. People began to procrastinate things more mainly because they started becoming lazy after excessively using social media.
Using everything in a minimal way doesn't cause any harm. Scrolling and using social media as the only source of fun and time pass can cause so much distraction in your life activities.
8. Lack of Sleep
Using social media excessively can cause sleep trouble. People get addicted to social media platforms and spend so much of their time scrolling through social media.
This can cause damage to sleep cells and cause trouble sleeping mainly for teenagers. Lack of sleep cause many health issues and other severe disorders.
9. No Productivity and Waste of Time
Some people use social media for productive uses but some of them use the platforms just to kill time. They lose the desire to become productive and instead waste so much of their precious time on social media.
The current youth are spending so much of their time on social media rather than doing something productive and this is another major drawback of social media platforms.
10. Causes of Depression and Loneliness
Studies show that people who spend too much time on social media platforms might get depressed or lonely. spending excessive time on social media and using it as the only platform for communication make them rely on social media so much.
They lose the tendency to have a real face-to-face conversation or take an initiative in talking to a person which makes them feel lonely. Too much time on social media causes headaches, stress, and anxiety as well.
Concluding
The above-mentioned are some of the pros and cons of social media platforms. If used for a good purpose or for a productive purpose, it can be a platform that enriches you with great benefits. Too much usage of social media can be really harmful mentally and physically. A person is prone to various health issues and severe disorders if they spend too much of their time scrolling through social media platforms.
AvivDigital is the top-ranked digital marketing institute in Kerala that provides the best online and offline courses to every digital marketing aspirant, including freshers, professionals, and entrepreneurs. With the finest Digital marketing certification courses accepted worldwide, and advanced concepts like SEO, SMM, SEM, Email Marketing, & Inbound marketing techniques, we have gained trust as the top digital marketing institute in Calicut. To know in detail about the course schedule and workshops, contact us through a quote or call us right away at +91 8157998844 or +91 81569 98844