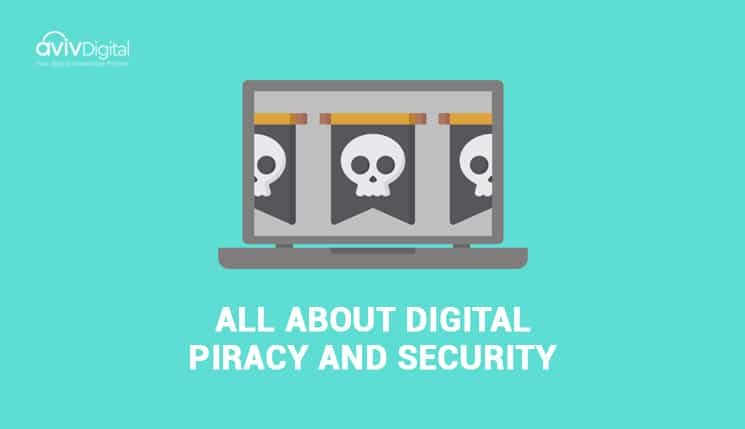 Digital piracy! What is the issue about it? Is it not a cheap source of unlimited content and all the channels that you would wish to view? But the reality is, digital piracy is illegal.
The creation (production), use and selling of digital content without the authorized permit is considered unlawful. Even though accessing illicit content may be inexpensive, opportune or free, the repercussions are way too expensive.
The consequences do not only harm the creators and the media but also hurt the consumers of the content.
Eventually, digital piracy turns out to be an unfair game for everyone.
Digital piracy is condemned due to numerous reasons.
First, the content might have compromised quality. The content may be lacking fundamental elements and substandard documentation and has no warrant, security and upgrading options.
Second, counterfeit and untested storage devices may have viruses that can collapse your computer or damage the entire network.
Third, when digital piracy is executed in a working environment, the entire company would be fined for infringement of copyrights. Also, pirated software may be infected with viruses that waste firm resources.
Fourth, a consumer risks losing their finances when a digital pirated service is blasted by the relevant government agencies. If a consumer encounters problems while they are subscribing to the content, since the service is unlawful, they will not receive redress even after presenting the complaint.
Lastly, digital piracy exposes vulnerable people, especially children, to obscene content. Additionally, these services lack parental guidance and have an X-rated influence capable of harming young minds.
With the rapid evolution of technology and the web, the majority of people are turning to the internet for content consumption.
Smartphones, tablets, laptops, smart televisions et al. are becoming the top most used media for accessing movies, books, games, and even software.
Creative industries have a vital impact on society as they create jobs, support businesses worldwide, and build economies. Ergo, these companies and their workers should be protected by all means. Nevertheless, today, businesses affiliated to the creative and entertainment industries are crying foul of their content which is being plundered and unlawfully accessed online without their consent. With the escalation of online content consumption, digital piracy is increasingly ensuing as a result of fast, affordable and broadband speeds.
It is easy to spot and avoid pirated content.
Usually, most pirate sites feature advertisements to assist their sites to look legal but these criminals are after building a lucrative business.
Anytime you are about to visit a suspicious website or music store, or purchase from an unlicensed vendor on the streets, don't rush, always ask yourself:
a) are these services offered in other places, but are sold free to download? If the answer is yes, chances are it is pirated.
b) The reputation of the seller; are they known, do they have a good reputation and positive reviews? If the answer is yes, chances are it is not pirated and safe to consume.
c) If they are selling CDs, do they have seals and does their packaging look licit? If the answer is no, chances are they are pirated.
d) Does the site provide videos played in theatre rooms or movies that were released recently on DVDs? If the answer is yes, there are high chances of piracy.
When a consumer feels uncertain about the content they view or purchase, they can look for a legitimate source.
Copying content from the internet and burning it into CDs and DVDs seems easy, but this is still illegal.
Several sites have been listed for providing illegitimate access copyrighted contents like movies, computer software, TV programs, music, and games among others such as: streaming sites, cyberlockers, PSP, linking sites, torrent sites, et al.
Streaming Sites
Unlawful online streaming permits a consumer to view unauthorized copyrighted content that is on-demand (most trending) without having to download the unlawful file.
It involves copyright violation when an unauthorized content is shown to a large group of individuals or people use unauthorized work in a "public performance." From illicit websites, consumers can stream directly or get links to certain contents that are found on another site.
To host an unlawful and provide a link to illegal content is considered illicit.
The majority of these websites are user-friendly where the content is categorized into various groups like the genre, date, language, country, and the number of views among others.
In the modern world of entertainment, movie enthusiasts are increasingly expecting cost-effective content on-demand, forcing a good number (intentionally or not) onto corrupted platforms.
Government authorities and media firms across the globe are castigating on criminals operating illicit streaming rings. Consumers found guilty of unlawfully streaming videos online face the full wrath of the law.
Some consumers of illicit streaming would think that using a virtual private network (VPN) protects them from being caught forgetting that their IP addresses would be used to track them down.
Internet providers can easily locate their devices and disclose the details when summoned. Besides public performance, viewing videos on the web irrespective of the site is absolutely lawful.
The cyber-security authorities and media are targeting individuals who download content and dispense it for public use. For instance, in august 2019, eight men were prosecuted and charged by the FBI on different counts of criminal activities including infringement of copyrights and conspiracy to breach criminal law.
In November 2019, two businessmen in the state of California were charged for vending unlawful video streaming devices. The Copyright Law treats reproduction and dispense of other people's/company's licensed work felony. Where fines or incarceration do not deter users from consuming illicit, pirated content, then the malware will.
Unauthorized streaming applications are avenues for attackers who are seeking critical data and selling it to the Dark Web, or even looking for your bank details to steal your hard-earned money.
Cyberlockers
A cyberlocker is a file transfer and storage technique/option/service for different forms of files like images, audio, and/or video files.
It is a third-party service, also called "file hosting" service. Cyberlockers offer password-protected storage on the web.
A consumer of illicit content can share the password to their friends, who in turn can download any content stored in the folders.
Cyberlockers come in different sizes ranging from several megabytes to two gigabytes. Whereas cyberlockers have uncountable legitimate application – capable of transferring all types of files – they are as well used illicitly to transfer copyrighted content. And whereas the main services do not offer useful search engines, several third-party search engines are already providing the service.
They also promote their services through advertisements, for instance, FilesTube.com. Cyberlockers are a great challenge to copyright agencies as they are sufficiently reliable and complex to store large movies and videos.
Most importantly, cyberlockers cannot be monitored easily as they apply one-to-one connectivity, rendering the entire processing invisible and untraceable.
Their reliability and anonymity features make them ideal media for transferring illicit content.
Moreover, their growth could as well bar the entertainment industry and media's efforts to fight against the unlawful sharing of their content, which is hitting them hard.
Peer-to-Peer (P2P)
The P2P transfer sites enable the transfer of digital content amid friends.
A P2P network allows the sharing of files stored on one computer to another computer/device.
The transfer can go from one friend to another and so on. It is largely lawful to transfer files from one device to another on a P2P network, but often it involves sharing copyrighted content. Whereas people may think it is only them and their friends who have their files, interestingly, these files are accessible to millions of users across the globe who share the same peer-to-peer network.
As well, the majority of the P2P network has a default setting that allows a person downloading materials to simultaneously upload materials, implying that when an individual is downloading a video, they can as well upload an unauthorized material.
Permitting intruders to access content on one's computer can lead to leakage of sensitive information causing identity theft as P2P does not offer data privacy protection.
Linking Websites
Hundreds of links are gathered by linking sites to illicit pirated materials that are usually located on cyberlockers. As cyberlockers are unsearchable, the websites remain invisible and offer illegitimate access to copyrighted materials.
The Pirate Bay is one of the world's most famous sites usually used by criminals for piracy activities.
It is a notorious host for tremendous, user-controlled torrent indices for unlawfully generated content: videos, audio files, software, TV shows, et al.
Some sites bar their users from sharing links to Pirate Bay, a significant effort of discouraging piracy. For instance, Facebook does not allow its users to share links to Pirates Bay, stating that sharing links to that site is a violation of their community standards.
Torrent Websites
Torrent websites are famously known for their provision of a reliable and easy way of searching and downloading content from the web.
Regarding the consistent legal issues concerning the violation of copyrights linked with torrent websites, it is critical to stay posted on torrent websites that offer safe searching and downloading of content.
In conclusion, digital piracy must be fought by everyone.
Online content consumers should subscribe to only legitimate content sources like Hypp and Tonton among others. For music enthusiasts, they can use Spotify and Apple Music.
As the digital world evolves, content service providers are striving to offer their clients with cost-effective and almost-free deals.
Finally, for the sake of their safety and property, consumers must avoid digital piracy by all means. Besides, it is their constitutional right to be safeguarded against piracy.
Aviv Digital is one of the leading digital marketing training institutes in Calicut, Kerala. Our globally recognized certification programs include advanced SEO training, SEM, SMM, Email Marketing, and Inbound Marketing courses. We also provide detailed online classes for digital marketing courses. For more details regarding course schedule and workshops,  contact us through a quote or call us right away at +91 81569 98844