Implementing the right local SEO strategies help a small and multi-national company to attract more customers and thereby grow business globally. In this article, we discuss what local SEO is, how local SEO can grow your business and how to reach a good local SEO company to improve business rankings among your competitors. Here is the digital marketing ideas for small business to follow.
Local Search Engine Optimization
What is Local Search Engine Optimization?
Local Search Engine Optimization or Local SEO is an effective and incredible method used for your local business online marketing. If any local customers are looking for products and services, the local SEO helps business to reach those potential customers and satisfy them. Local SEO involves various methods which are different from standard SEO practices.
Local Search vs Standard Informational Search
Did you know there are some differences between local search and standard informational search? Also, Google says 46% of search queries on Google have a local intent. Any person with sound SEO and authority will be capable of ranking a search query like "how to repair a broken wooden chair" where the question has more buying intent behind it, it becomes "carpenters near me" or "best carpenter in [your area].
These type of queries include near me or area, where they are not even required if Google maps are using and are understood by the search engines automatically and suggest for the user business based on location. So, that's what they offer up in the local search engine results page or local SERPs.
Local SERP
Now you may be thinking what is local SERPs, right? Here is the answer.
If you use organic SEO strategies, what will be your important objectives? Definitely, you will aim to appear high in the Search Engine Results Page (SERPs) for relevant keywords. For relevant keywords, the local SEO efforts are aimed at getting the best placement in the Google Map local park. It works especially in the three pack list without going to "more places" link. For example, if you are a cardiologist, you would need to be present in the local three-pack for the term.
Every local business must be aware of a local pack or three-pack listings to improve website traffic by increasing visibility. As the image says, three-pack is the block of three listings that will be present below the map in the search results page of Google with local intent. If you are interested to approach a local SEO company for your business growth, know more about local SEO tactics they use to make your company into the three-pack listings. Talk to 2 or more companies as each company will respond in a different way.
A quality local SEO company in 2019 will use strategies like:
Google My Business optimization

O

n-site optimization in accordance with name, address and phone number (NAP consistency)

Citation techniques and inbound links

Location pages

Targeted area and keyword search

Google reviews
Procedures That Help A Local SEO Campaign
Google makes changes to its algorithm all of sudden, thus local SEO serves to a unique blend of art and science. The quality local SEO Company welcomes these changes made by Google without bringing disturbances in the business rankings of clients by learning rightly about the changes in the SERP and algorithm placements. Thus, you can see the strategies implemented by the quality agency will have a plan in the best place and can respond to any changes quickly. In order to make sure that their strategies are effective, the quality organizations analyze site metrics too.
Unlike standard organic results, the three-pack listings display more details like opening and closing time, review ratings, address, phone number if any etc. Google is quite brilliant to fetch this information directly from your website. But the truth is that that's not where these factors come from.
Yes, it comes from "Google My business". It is the most important part of local SEO that helps to list three-pack business providers for a particular search query.
Let's know more about Google My Business.
What is Google My Business?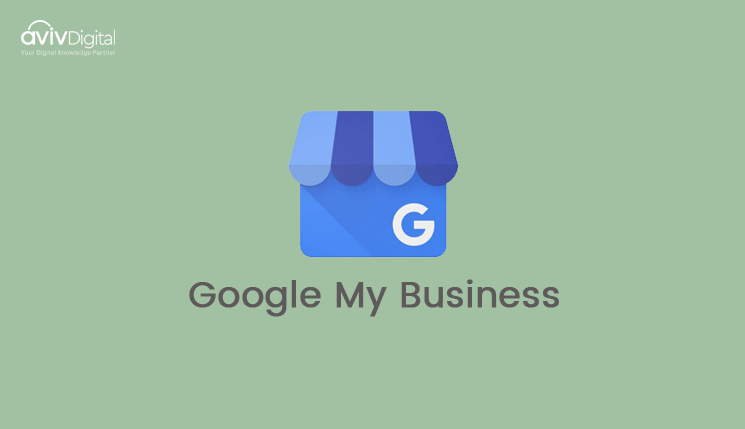 Earlier, Google My Business (GMB) was known as Google Local and then Google + Local and as the name says, it is the business profile listed on Google. Google My Business provides information to many listings like Google maps and local pack results. You will be familiar with its use in the top right of a brand search query for your business.
Google My Business helps to manage the information of business on Google. Google My Business is a free tool, but it takes some time to get the business verified and listed and optimize the business list for quality SEO process. According to Oxera report which is prepared for Google in 2014, if a business is verified and listed based on GMB, then that business is thrice as likely to get more customers considering it to a reputed one.
As the business is verified and listed, the information provided by GMB will be accurate. Thus when people search for a particular business, they will get the right information that includes the phone number, address, website, opening and closing, and other details.
Don't you think both GMB and website are quite important? Yes, here is the statement from Google, "By listing on Google My Business, your business gets a public identity and verified presence on Google. Important details about the particular business will be displayed on Google Maps and Google search."
To be clear, whatever SEO tactics you do without GMB, your business will not be ranked in the three-pack. It is quite important that the details you provide in the website like name, phone number, address, and other information must be the same in the GMB too. You can consider GMB as digital age's yellow pages. So you may know the problems that arise due to inaccuracies. Right?
If you find any inaccuracy in Name, Address, Phone number (NAP) between website and GMB, try to correct it first as the accurate data is required to perform well in Google's search algorithm. Google maps rely on accurate data as the directions and phone number really help the customers to find your business without any confusion. Also, if your NAP is not correct, Google won't either consider it for listing or show in response to user queries.
Even though GMB includes more host information submitted by a business owner, other features like GMB attributes, Google Reviews and GMB Q&As submitted by the customers based on the experience they get from the business.
The most critical part of local SEO is to give up-to-date and accurate information in the GMB profile. If such practices are followed, there is a better chance of being present in the three-pack. If your business gets listed in the three-pack, the viewers feel it as trustworthy and appealing enough to go through your website details. GMB and three-pack listing are quite powerful, but it's simply an example of what is called citation.
What Are Citations?
A local citation is nothing but the name, address, phone number (NAP) of a local business present on a website. These citations can also be found in/on:
Social media platforms

Local business directories

Individual websites
The most important citation is that on Google My Business. There are many benefits of getting listed on online platforms. Individuals nearby your location of business click on the citation to see your website and if the number of clicks increased it can lead to an increase in conversions, traffic and sales. If your citation is accurate and meets quality, it helps you to rank highly in the search engine results.
If you want your business to rank high, then you must aim at increasing the number of citations, include accurate information and choose quality sites to cite your business. As said earlier, if the information provided is inaccurate, Google doesn't trust your website and it may affect your ranking too. Also, customers dial the wrong number and approach wrong business unless you provide with right details.
Always monitor your citations as well. This is because; it can appear at any time with the use of automated aggregation tools. You can correct the errors as soon as you find it to avoid negative ranking impacts which lead to a bad reputation.
Online citations are very important in local SEO because if people couldn't find your business when they look for the ones like yours, your competitors are likely to get the potential customer.
Basically, citations are divided into two: structured and unstructured. Structured listings usually appear in business listings. Unstructured citations come from social media or press where your information is visible and are connected to a page through local news. Citations for local business are very important and are known as table stakes. If you don't get good citations, you can't win the game. Choose relevant websites to get your business cited and check it regularly and update information whenever required, otherwise, you may face many consequences.
Among 73% of individuals stated that if they found inaccurate information in directories, they would stop approaching local business.
Ranking Good in Local Search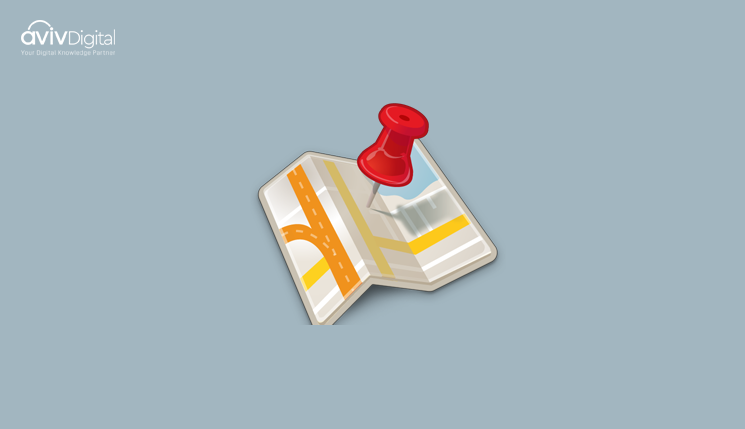 Google says, "The three main factors that decide local results are distance, relevance, and prominence. To find the best answer for the search, these factors are combined in the best way.
Here are the detailed definitions of three factors.
Google compares the location name in the search query with the listing. If there is no location provided in the search, Google will list what is known about the area.
Based on the nearby matching with the searcher query, Google lists the results. If your information is in detailed and complete, Google can easily match up with your potential customers.
Prominence


Prominence refers to the establishment of brands, familiarity among folks etc. so you will have a doubt on how a company gains prominence online. Yes, it can be done through link building campaigns, Google reviews that increase your brand visibility.
How Local SEO Attracts More Customers to Your Business?
Local clients are searching on desktop and mobile to discover local organizations. The age of the printed telephone directory is no more as an ever-increasing number of individuals are searching online to discover data about local organizations. Here are a few measurements:
Those conducting local searches: 96%

Offline purchase from local mobile searches: 78%

Local clients use search engines as their principle approach to discover local organizations: 64%

Total local Google searches: 46%
To know if the local SEO agency you have selected is good is quite easy. The company will clarify, in detail, what they'll improve the situation your organization. Furthermore, they'll clarify everything such that bodes well. If a company discusses an ownership process at that point that is not the correct organization for you. In the wake of conversing with a good local SEO organization, you'll complete the discussion with the inclination that you know precisely how they'll be improving your organizational growth.
Timely and Highly Targeted Marketing Through Local Search
The best reason individuals perform the local search is to discover a business. The second most normal reason is to discover and product or service. Numerous local searchers are searching for a particular business' name, however numerous who look don't have a particular business as the main priority when they start their chase.
By utilizing local search strategies you can all the more likely position your business and elevate what you bring to the table to nearby clients when they're searching for your kind of business. There's no better time to interface with a potential client than when they truly require you.
Higher Conversion Rates Through Local Search
Online directories (like Yelp, Foursquare and Citysearch etc) show a business' name, telephone number, address, and once in a while extra data (like a menu or business portrayal). Local directories display the main page of numerous local query items. Local directory marketing (only one of the numerous local SEO systems) has a higher change rate than other progressively conventional publicizing choices – up to half transformation on a few catalogs. That implies that by getting your business precisely recorded on the greatest number of value online business directories as you can, you'll convert 1 out of 2 leads into an actual client.
Growing Demand From Mobile Internet
An ever-increasing number of clients utilize cell phones or tablets to locate the best local organizations while they're in a hurry. Truth be told, digital media time on mobile in the US is presently higher at 51% contrasted with desktop use at 42%. Local SEO covers both PC and mobile web get to, which means you never pass up a potential client.
A greater ROI
Compared to conventional marketing, local SEO has no wasted presentation. You achieve potential clients when they require you — not when they don't. This makes Local SEO both productive and financially savvy.
Usage of Google My Business Listing
Google My Business is a free posting that Google makes accessible for practically any business. Only 43% of businesses are listed in Google My Business Listing. Getting recorded on GMB can help increment your odds of appearing high in local query items on Google. Furthermore, numerous local organizations still haven't made sense of the significance of internet marketing yet. That welcomes you to get a head-begin before your rivals insightful up and it gets progressively aggressive. Strike while the iron's hot!
Free Local SEO Opportunities
It's free to post your business on Google My Business, Bing Places for Business and on many other online professional business directories. That implies free marketing for your business!
Fewer Users for Newspapers
Conventional marketing media is declining. Indeed, fewer individuals are perusing local newspapers. Ongoing figures demonstrate some local papers have lost  80% of their readership over the most recent 20 years. Why? Since an ever increasing number of individuals are attracted online for their local news and to know about local organizations.
The Trust in Online Reviews
A higher percentage of individuals trust online reviews more. Words uttered orally or written is the main consideration in the achievement of numerous local organizations. So increase your organization's reputation online, request that trusted clients leave a positive review about your business online and pull in many new clients.
Local Clients Depend Online to Discover Data About Your Business
Nowadays, individuals rely upon the web to discover data pretty much a wide range of items and administrations, regardless of whether they're utilizing conventional inquiry or, as is increasingly more the case, voice search to discover local organizations. If your business isn't found on local directories online, you'll miss new clients. Leveraging many Local SEO techniques for your business can enable you to appear online for future clients to see!
Benefits of Approaching a Right Agency for Local SEO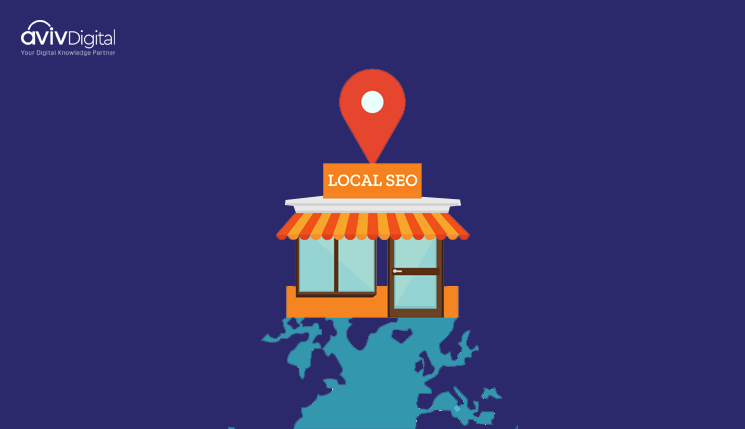 The right local SEO organization will always be a helping hand for local organizations, multi-national organizations and their SEO experts comprehend and enhance their positions in the local search market.
Improves Your Ranking
The right agency you get may track many keywords crosswise over Google, Bing, and Yahoo. See a definite breakdown of mobile, organic and maps rankings. Analyze rankings against your competitors and make 'move up reports' to see ranking patterns for different areas.
Improves Your Reputation
Quality SEO agency screens and develops your business' reputation by following and investigating your online reviews crosswise over 35+ destinations, including Google My Business, Tripadvisor, Facebook, Yelp, Foursquare etc. they guide clients to leave reviews on the locales that issue most to you, and answer directly to Facebook and Google reviews within a tool.
Accurate Citations are Made Effectively
Regardless of whether you utilize manual citations group or aggregator entries, the citation building administrations can push your information to a great many online business directories, mobile applications and mapping administrations around the world, guaranteeing higher visibility and NAPW consistency in local search.
Locate the Best Local SEO Organization for Business
There are a few factors to consider and roads to seek after. In any case, before you invest energy searching for a good local SEO company, have the correct expectations. The following are a couple of questions we ask of our customers, ones that you'll need to ask yourself:
Whom you are attempting to reach?

What products require special consideration?

What areas require expanded sales the most?

The more accurate your objectives are, the more viable a certified local SEO organization can devise a methodology and the more exactly results can be estimated.
Ensure you have enough time to give your new local SEO organization the information they have to work to perfection. Keep in mind, any marketing effort is just in the same class as the information got. Be persistent, as well.
Web optimization all in all takes a very long time to move the needle and local SEO is not different from that.
Here are some awesome approaches to locate the best local SEO organization for your business.
Make a List Through Google Searches
You first need to make a list of organizations to contact. Utilizing Google to make your list is a good step. Incidentally, however, picking an organization that ranks good in your general vicinity for local SEO administrations isn't really the best technique. That is because agencies that are occupied with customer work organize their very own sites last. You shouldn't really limit top-ranking local SEO firms, yet don't promptly accept they're the best, either.
Additionally, as with any service, you can get references by asking other successful local organizations what firm they use for digital marketing verifying who has won honors etc.
Check Reviews Online
You can likewise check online reviews, in spite of the fact that this ought not to be your only procedure, either, as that it's genuinely simple for competitors to pay for such reviews. Check reviews on Google Reviews, Facebook and such.
If an organization has an extensive list of negative surveys, this could in all likelihood be a notice signal. In the event that there are some negative ones along with generally positive ones, the genuine inquiry to scribble down to ask is the means by which the organization handles negative reviews since you'll need to ensure they have a strong arrangement set up if/when you get one.
Check Local SEO Testimonials
When you have a list of local SEO organizations that intrigue you, check the sites of those organizations to perceive what local SEO testimonials they incorporate on their site. Most SEO organizations will have numerous testimonials yet what number of are for local SEO? In the event that they don't list any, think about this as a warning.
Perform Conference Calls
Set up calls with potential SEO organizations that make your short list and, when you converse with each organization, inquire as to whether local SEO is one of their businesses to fame. Additionally get some information about their general philosophy of local SEO.
Before You Sign
When you discover an SEO organization that you like and trust, approach them for client references and afterward contact the references. If that procedure goes well, it's an ideal opportunity to complete the last screening of what the organization will accommodate you and at what cost on what course of events. It isn't sensible to pin your local SEO office to the exact moves they will make, yet it is sensible to request to comprehend the procedures being embraced.
Ask the organization how regularly they will hold phone calls with your organization to talk about advancement and answer questions. Ask who you will approach. Additionally ask how regularly you will get advance reports and what will be incorporated into them: Rankings? Traffic? Separated by area? What else? When you have an inquiry during meetings, by what method should that be taken care of? By email?
Important SEO Services
Local SEO is a lot to deal with. It's continually changing and can take much time and effort to get right. This is the reason such a large number of SEO companies and consultants represent considerable authority in local SEO as opposed to standard broader SEO. The guidelines are very different as you're intending to accomplish diverse objectives, and customers wouldn't mind if the visibility of their organizations in local hunt and business listings directories prompts more direct contact and direct traffic than site visits.
We've gathered a portion of the key factors that assist to make progress in local SEO; presently here's an overview of each local SEO benefit that can make a big impact on your business.
Here are the important SEO services you must know
Include Localization of Website
Website localization implies including your city, district or locale name all through your site. For organizations with many locations, this could include making separate pages or Content Hubs for individual areas. Different strategies incorporate engaging with local community events and including articles and data about them on the site.
Creating Citations is Quite Professional
Ensure your webpage features on business directories online and sites for citations. It will assist clients to discover your business, feature organization's name, address, phone number and site URL (NAPW) on citation sites and adding data to professional listings will help enhance your search rankings.
Claiming Google My Business to Ensure Best Services
Claiming your Google My Business page is a key advance towards helping your business show on essential Google services, for example, nearby search lists and Google Maps. GMB (and its Microsoft comparable, Bing Places for Business) ought to dependably be the primary online directory you take responsibility for.
Reviews and Ratings
Genuine, true reviews are important both for exhibiting the nature of your service and for sending signs to search engines that your website and administration are trusted and helpful. The measure of reviews you get, the general quality of the reviews and the authority of the review destinations themselves are exceptionally imperative variables for local search rankings. In 2017, SearchEngineJournal.com has published investigation results that demonstrated how Google reviews were the most critical positioning component in local search. Why? "The conspicuousness of reviews isn't specific stunning," the article cites, "as it's a route for Google to publicly support ranking elements, it's difficult to spam."
Basically having more reviews, however, isn't sufficient. It's what is being said in them that truly matters. GMB pages that contain reviews that utilization keywords and additionally the city name, for instance, rank all the more profoundly in the local pack.
To get more Google reviews, urge satisfied customers to keep in touch with one. To make it simple for them to do as such, you can make one of a kind connection that will take these customers to precisely the correct area. In any case, pace yourself and maintain a strategic distance from these do-nots.
Do not explicitly request that clients compose a constructive review; simply ask individuals you expect will give positive remarks to compose a review.

Do not compose anything negative about your rivals in their Google Reviews or urge any other individual to do as such.

Do not ask any other individual to compose a fake review one for you, either.

Do not offer discounts in return for a survey.

Do not compose a phony survey to endeavor to support your rankings.

Do not make a circumstance where clients surge Google with reviews. This will look nasty. A deliberate, normal showing up the pace is ideal.
A great local SEO organization will clarify, from the earliest starting point of your time together, how reviews are critical. Also, they will either work with you to produce more reviews utilizing your current tools or give a good list of online tools to help you reliably create great reviews.
Getting Quality Backlinks
Normally obtained backlinks from all around reputed sites help to perceive your webpage as a reliable source of data and boosts the visibility part of the local search algorithm. Links from bloggers, newspapers, and business relationship, citations, would all be able to help enhance your search visibility.
Aviv Digital, a venture of Acodez, is a leading digital marketing training institute in Kerala. We offer a wide variety of globally recognized certification programs which includes SEO Training in Kochi, SEM, SMM, Email Marketing and Inbound marketing courses etc. For more details, Contact us at +91 8157998844