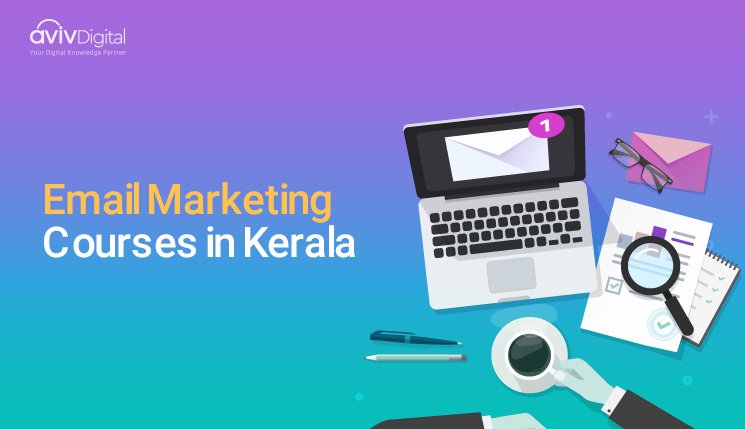 Email marketing has been the most effective form of content marketing, being highly successful in creating massive traction across the globe, with several users, mostly businesses, highly relying on this powerful communication method to send and receive messages for establishing strong B2C interactions.
Companies find emails as the source of getting connected with the customers and establishing a high rate of conversions, while also maintaining long-term relationships.
However, email campaigns need planning and email marketing strategies, where you can effectively engage with customers, and the emails you send never go to trash or spam.
Some customers make purchases and suddenly disappear. When the businesses need customers returning and looking again to make purchases, then email campaigns are effective to get them in the loop and continuously provide alerts, creating a Fear Of Missing Out or FOMO factor in them, inducing an urge to make the purchase.
This is where email marketers work, with campaigns and email marketing strategies to engage the customers and create an emotional connection with them, thereby improving the conversion rates to a great extent.
In this article, you will not only learn about the basics of email marketing but also about the reliable email marketing courses in Kerala that help you to get trained in email marketing for unlimited perks with a career in this field.
What is Email Marketing?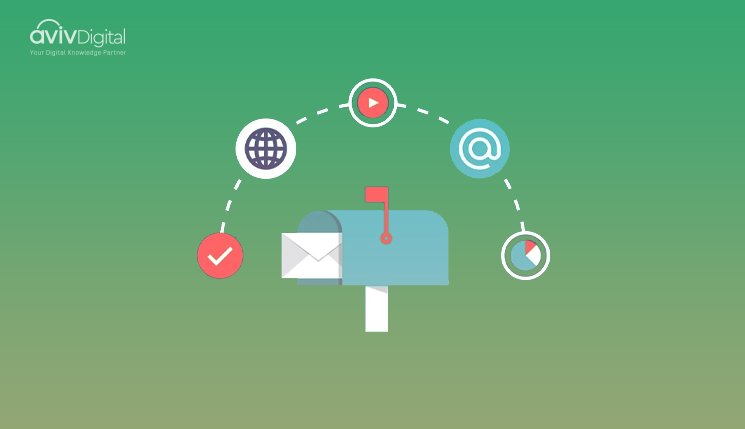 The number of email messages sent across the world per day was estimated to be around 320 billion, says the Statista Reports.
An email is a powerful tool, and when utilized can satisfy your brand awareness and marketing efforts with huge open rates and conversion rates.
Being one of the traditional forms of digital marketing, email marketing has been still practiced as the ideal way to let the communication for branding go effective and thoughtful.
Email marketing involves sending commercial messages, to a group of people, with the help of email. Every email sent to a customer is a kind of email marketing.
This can be sending requests for business, sales, donations, advertisements, invitations, newsletters, and so on. Email marketing involves seeking to achieve three core goals such as customer loyalty, customer trust, and brand awareness.
With email marketing, you ensure a strong relationship between customers and the business, foster repetitive business with the same customers, acquire potential customers, convince the customers to make immediate purchases, and share third-party advertisements.
Why is Email Marketing important?
Why is email marketing important in Internet Marketing? There has been a huge rise in the number of people who use smartphones and smart devices, and there can hardly be any smartphone user in this world who doesn't have an email address.
Emails are an integral part of marketing, and thereby the role of email marketing in Digital marketing keeps growing.
Here are the reasons why email marketing is important for any business.
The quickest method to reach the target audience
Emails are the most affordable, robust, and effective means of marketing that let brands reach a huge number of prospects and customers within a short time.
This method is highly beneficial for small businesses to perform marketing based on a specific budget.
Send Personalized messages effectively
With emails, you get more than 50% of the responses and are effective compared to social media and Search engine optimization.
You can personalize the messages and being the preferred mode of communication to most of the users, you can easily manage them.
You can also segment the messages based on the target audience groups, aligned to their specific needs, interests, behavior, etc.
Evoke prompt and beneficial actions
Emails can create an urge to make purchases and the CTA or Call-To-Action options are quick compared to the other modes of business communications.
If you are new to the techniques that evoke conversions or necessary actions, then email marketing training can be beneficial to help you with the techniques required to scale up your email marketing skills.
Easily track your prospects
Additionally, with email marketing, you can track and monitor your prospects.
Email marketing tools can let you record the activities of people like open rates, click rates, and the related actions, using advanced email analytics.
Popular Brands emerge with Email Marketing
Email marketing is an awesome tool that must be aced, since they are efficient ways to reach the target audience, and adopts the changing trend with the evolution in Internet Marketing.
Email marketing has been largely used by various technical giants to scale up their marketing efforts and enhance lead generation.
Let us see some cases where email marketing has boosted the marketing efforts of various brands.
PayPal
Paypal uses clever, and highly relatable emails to attract the attention of prospects. When emails are relevant and applicable to common lives, they are engaging and people find them interesting.
Paypal emails are solutions to the everyday problems faced by the customers, and they send emails highly on an empathetic side, showing customers how their products can be a solution to this issue.
Buzzfeed
Buzzfeed is renowned for the efforts they make to create amazing headlines, however, they are equally amazing in terms of their email marketing efforts.
They incorporate punchy headlines and phrases along with the email making the content funny, engaging, and simple to understand.
Buzzfeed email marketing is a great example of choosing concise and clear messages that understand the pulse of the audience with catchy short phrases, small and specific subject lines.
Drift
Drift used the most useful email marketing campaigns, with relevant, straightforward, and useful email messages. The emails of Drift break the usual conventions of the automated messages sent across to the people.
The texts don't seem to be automated, they are given personal touch using conversational language that breaks the barriers between the customers and businesses.
Email communications are far out of the context of formal business communications. The most successful Drift email marketing campaign earned a 75% open rate, and more than 25% response rate, which is incredible.
Why Learn Email Marketing Courses in Kerala?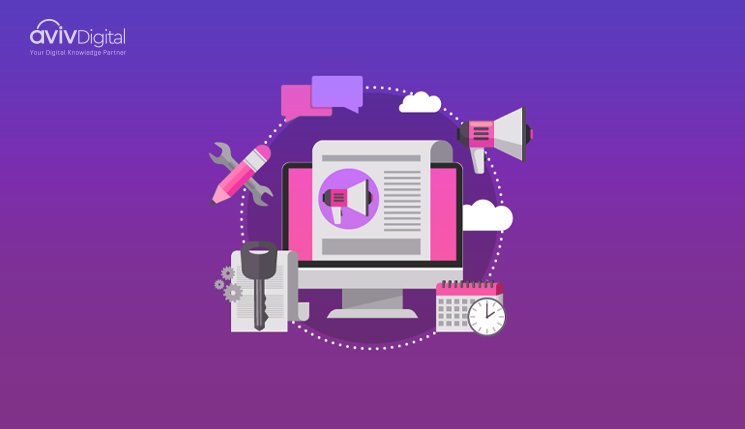 Email marketing courses are the ideal digital marketing strategies with the highest ROIs.
Email marketing courses can let you become successful email marketing professionals that help you manage the following tasks.
You get equipped with the core email marketing skills that the hiring companies are looking into.
Learn real-time projects and assignments and earn practical exposure to industry-specific email marketing skills.
Win global certifications with added value to be accepted by the leading industries.
Learn to create, design, and develop email marketing campaigns to market the products or services.
Know how to Use email personalization strategies to win customer loyalty and engagement
Understand about using mobile-friendly messages to work with an email optimization
Learn how to design and create the lead generation campaigns, follow-ups, and databases
Gain insight on how to eliminate the non-deliverable email accounts and the opt-outs
Learn about email promotions, call to action, and content marketing
Thorough understanding of the Statistical analysis techniques
Who can offer the Best Email Marketing Courses in Kerala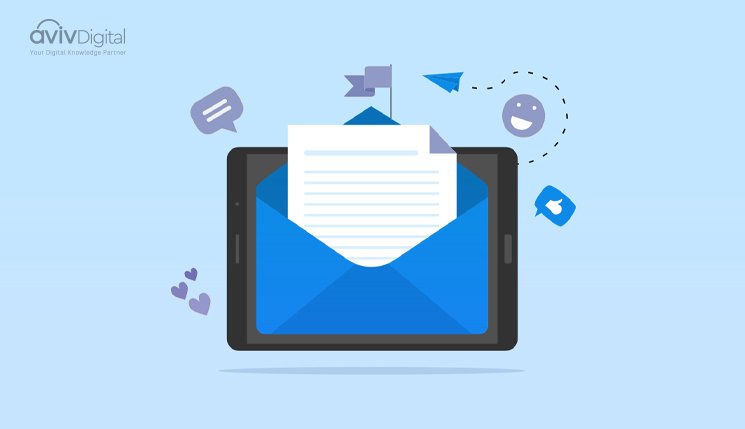 A reliable digital marketing institute can help you with email marketing courses with the following must-have email marketing modules using practical oriented training:
Drive traffic with emails
Fundamental and core email marketing concepts
Email lists building
Launching email campaigns
Obtaining email subscribers
Brand marketing strategies
AvivDigital is the best digital marketing institute in Kerala that offers high-end practical-oriented email marketing courses to the aspirants, with online and offline training methods.
With this expert email marketing course, you can ace the advanced email marketing tools and strategies to grow the businesses and make customer reach effective.
You can also gain expertise in the promotion of products and services, thereby emphasizing the customer's trust and loyalty.
Email marketing involves sending promotional messages to the customers in the form of emails, however, this needs special attention, since customers should not find them irrelevant or businesses should not lose a chance to establish a long-term relationship with the customers.
Hence email marketing courses can let you get trained on these grounds and know how to plan the strategies to reach better responses.
Why learn Email Marketing Courses in Kerala with AvivDigital?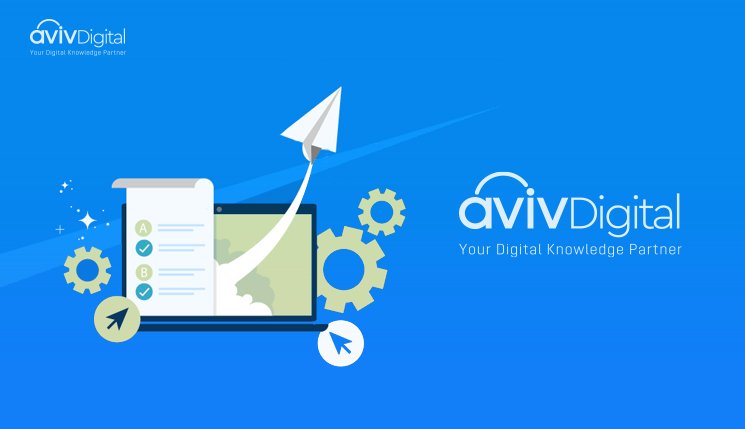 When learning the skill of sending personalized emails, it becomes easy to market and creates brand awareness in the most beneficial method.
With specialized email marketing courses, you can ace the skills and marketing strategies required to bring the brand in an interesting way to the customers.
At Avivdigital, the email marketing courses can mold you on various aspects like using email marketing tools to drive more engagement, improve visibility, and conversions.
With an emphasis on the subtle details of email marketing campaigns, analytics, tactics, and other tools, the course paves the way to get you equipped with all the essential skills to transform you into a successful email marketing professional.
The course curriculum, aligned and designed by the industry expert faculty, makes sure that your learning methods are aligned with the latest trends and the requirements of hiring companies.
Conclusion
Email marketing courses are helpful to trigger content marketing effectively while you work for a particular firm or wish to be successful in launching email marketing campaigns.
Being the most powerful method of marketing the products and services, most businesses opt for email marketing as one of their primary channels to cultivate the B2C campaigns.
Email marketing courses can help you to grab the email marketing opportunities abundant in every business.
Avivdigital email marketing courses have a curriculum with various modules on email marketing, that let you learn the aspects required to establish an ideal relationship with customers and prospects, adhere to the business requirements effectively, track the growth in the campaigns, and make customer retargeting successful.
Aviv Digital is one of the leading digital marketing training institutes in Kochi, Kerala. Our globally recognized certification programs include advanced SEO training, SEM, SMM, Email Marketing, and Inbound Marketing courses. We also provide detailed online classes for digital marketing courses. For more details regarding the course schedule and workshops, contact us through a quote or call us right away at +91 8157998844 or +91 81569 9884
Frequently Asked Questions ( FAQs)
What are the benefits of learning email marketing courses in Kerala?
Email marketing courses can let you get trained on various aspects of email marketing and content marketing campaigns to effectively reach the targeted customers and get placed in the leading companies by building all the necessary email marketing skills.
Email marketing from a reputed institute like AvivDigital can let you enjoy the following perks:
Internationally accepted value-added certificates
Hands-on expertise on live projects
Sessions from industry-experienced Trainers and faculty
Complete placement support
Free email marketing tools
Latest presentations and videos with lifetime access
Who can join an Email Marketing Course?
You can join the Avivdigital email marketing course with confidence if you are:
A marketing or sales professional
Jobseeker
Student or graduate
Entrepreneur
Business Development Executive
Startup
What is the scope of email marketing?
More than 65% of the users read the emails sent by companies, first on their mobile devices.
Since emails have been efficient marketing tools intended to attract customers, the tool is ideal to attract customers, create brand awareness, and improve sales, more companies are recruiting email marketing professionals.
This has contributed to an increased demand for email marketers, and upskilling can let you grab more opportunities in the field.