Content marketing currently falls under the category of effective techniques for increasing business websites' traffic, revenues, and sales. With top-notch marketing content and appropriate backlinks, you remain in a better position of enjoying outstanding benefits from your business website.
However, curating plain text with excellent language is not the only thing needed to engage your existing audience or attract new ones. Getting ranked on the search engines' first pages is the primary goal for writing top-notch content with backlinks. With this goal, users will likely find your website whenever they search a relative keyword on the browser. This feature will generate more leads because around 60% of users click the first pages' links.
It's hassle-free to curate quality content, but you're likely to get a challenge when curating top-notch content optimized with backlinks. Most people are likely to find it challenging when it comes to link building. Therefore, avoid conducting the entire process on your own if you plan to curate quality website content. You're likely to get yourself in a big mess like paying hefty fines or getting your site banned if you miss even one guideline that search engine follows.
Therefore, it's crucial to assign the task to content marketers and professionals. Besides curating top-notch content, experts also ensure the website content fits all the guidelines.
In this enlightening guide, you'll find pivotal tips on using content marketing to build links. But before that, let's look at the meaning of content marketing, link building, why link building, the need for link building strategies, and why people find link building to be challenging.
Let's get started!
What Does Content Marketing Mean?
Content marketing refers to the marketing method of curating and distributing consistent, relevant, and useful content so that you can attract and retain audiences that bring benefits by increasing business profits.
Currently, content marketing's primary aim is to curate top-notch content, which shares useful information with the reader. In content marketing, you need to use a conversational tone and approach the audiences using a "down-to-earth" technique.
What Does Link Building Mean?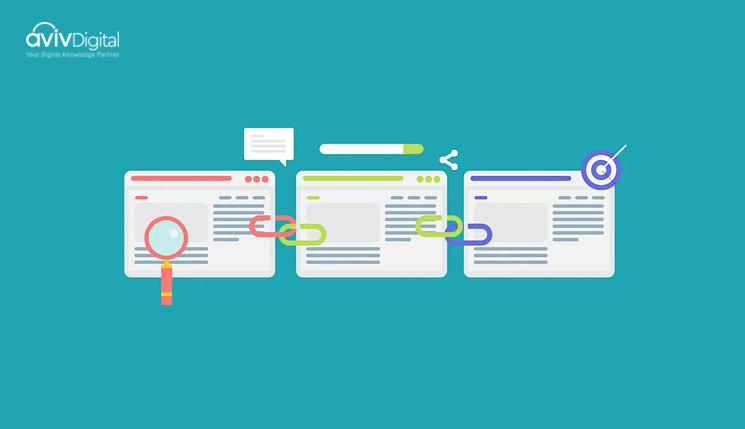 Link building refers to an action that increases inbound links' quality and number to a website page. Here inbound links mean the links leading/coming to a web page or website. You can also refer these links to incoming links, in-links, or backlinks. Their primary role is to show the importance of the site that they direct the reader to, reaching more audiences and increasing brand authority.
What's The Need For Link Building?
With link building, you get an easy way of using your article to reach more audiences. It allows you to get links from approved sources or blogs that users know.
Besides increasing your article's visibility in the search engine results, link building also notifies Google that you have a quality article that needs to appear in its search results.
Your content is likely to become more admirable when linked with quality links, and it'll automatically become an approved content.
Why People Get A Challenge In Link Building
Link building exposes you to stiff competition. As a result, you should implement the most appropriate method and invest much of your time in ensuring you appear on the first search engine pages.
Some are likely to enjoy the entire link building process, but other people will find it a frustrating and tedious exercise. However, you're likely to get an easy time in your link building process if you conduct in-depth research and get a quality site.
But still, there's a need for thinking and rethinking from time to time until you get new ideas. Use this time to identify all details relating to the market needs, your writing genre, and the industry's condition. You'll start seeing the benefits of the time and effort you invest when your site starts getting views.
Be ready for a slow success rate initially, but keep investing in quality links and useful contacts because you need connections with more audiences to attain this goal. Consider seeking advice from experts on building successful link building relationships because it's impossible to earn more links without other people's cooperation.
What's The Need For Link Building Strategies?
Focusing on link building is the next pivotal step to take after publishing and marketing your content. Contact the link owners you plan to work with or put into practice link building strategies because these are the most preferred techniques for getting optimal attention from the potential audience.
You're likely to find an easy time promoting your article if you connect with individuals owning several popular links. You only need to curate top-notch content and deliver the information neatly using memes, pictures, statistics, and more.
More people are likely to treat your website as a valuable one if it has several links. Also, with more quality backlinks, it means your site will get ranked on the first pages of search engines within the shortest time possible.
How To Use Content Marketing To Build Links
1. Use The Right Format
Here, you'll focus on four primary content formats: statics format, interactive format, Long-form format, and GIF format. You only need to analyze these four formats and choose the right one.
2. Long-Form
This content is highly known for featuring large pieces of information. Besides coming with multiple perspectives, this content also features a specific topic's pros and cons. As a result, this content is the perfect option for audiences who want to receive all the details they need from a single article.
3. GIF
Currently, the internet is full of GIFs. You're likely to attract more audiences if you stuff your content with appropriate GIFs and quickly increase your backlinks.
4. Interactive Content
With this content, you'll engage the optimum audience because its primary aim is to get more users' attention. The web content features some tests regarding the questionnaires, quizzes, and topics that make the audiences participate. However, you must design this content neatly and ensure it's simple so that your potential audience can see it easily.
5. Statics
This content incorporates relevant infographics, graphs, and images and delivers useful facts more simply. The web content increases the links because of its striking and straightforward appearance. You're likely to get more attention quickly if you prepare this content with a designer's help.
6. Use A Working Solution
After choosing the right content format, now concentrate on the content topic. The article format and topic must interrelate with each other, meaning your need to decide these two elements accordingly.
You should set aside much of your time in selecting the right topic. Consider all the possibilities before deciding the article topic accordingly. Consider the side article topics and primary points to include in your content before executing it.
7. Create A Top-Notch Content
Create top-notch content because it's the basis of everything. This content will determine the maximum views and links you will get.
Focus on a specific level and conduct in-depth research before curating the content. Don't start curating the content before you get confident about your resources.
Ensure your content features zero grammatical errors and easy-to-understand English. You're likely to attract more audiences if you have a simple article.
Include all the pivotal points, but take care not to add irrelevant information because you'll end losing your viewers if you make this mistake. Create quality content and include the right examples, surveys, tutorials, memes, statistics, steps, useful methods, suggestions, videos, pictures, and anything relevant to the article topic.
8. Publish An Updated Content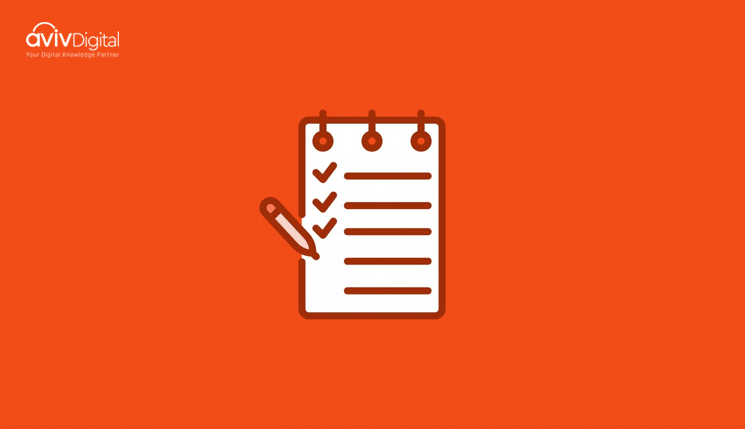 Ensure your article features the most recent details and check this several times before you publish it online. Remember to include the most recent trends and equipment and discuss the latest issues related to that topic.
Include only the valid suggestions and information as per the recent dates. Go through several articles to get pivotal tips relating to publishing a new piece. Go through the popular web posts to get crucial information on how to curate presentable content.
It's always pivotal to curate high-quality content because the audiences need up-to-date information. By putting these tips into practice, you'll get your article on the first pages of search engines within the shortest possible time.
9. Focus Mostly On Promoting The Content
Now you need to promote your content on various social media platforms and other sites to get more views. Share your content everywhere and connect with individuals who can read and share your article.
You can use apps like Ads Outbrain and many more to promote your content. Join Quora and social media platform groups to increase your chances of interacting with your potential viewers.
10. Put The Link Building Strategies Into Use
The link building strategies to put into use, in this case, include evaluating the value of a specific link, using guest blogging, employing infographics, using dead links to build backlinks, and making video content. Other strategies to put into use include collaborating with other link building creators and more.
Final Thoughts
We hope you have enriched yourself with crucial information on how to use content marketing to build links. Hesitate no more! It's time to create original and engaging content that each website will want to link to every time. Content marketing remains to be amongst the powerful link-building strategies.
Use the above tips to build strong links. Backlinks determine a lot when it comes to ranking your site in Google's search engine. But keep in mind that backlinks vary from one to another. The link quality relies on placement and its relevance. Besides this, you're likely to find an easy time building links if you have valuable and top-notch content.
Aviv Digital is one of the leading digital marketing training institutes in Calicut, Kerala. Our globally recognized certification programs include advanced SEO training, SEM, SMM, Email Marketing, and Inbound Marketing courses. We also provide detailed online classes for digital marketing courses. For more details regarding course schedule and workshops,  contact us through a quote or call us right away at +91 81569 98844