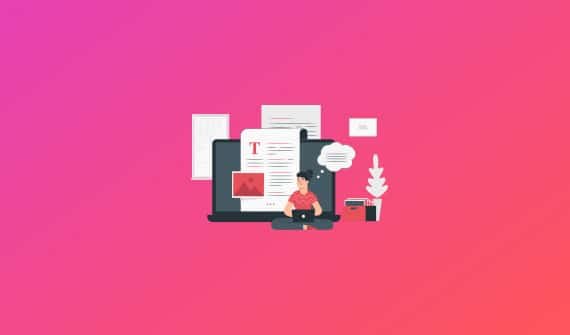 A couple of years back, there were speculations that guest blogging would no longer be a white-hat link-building tactic. So why are we discussing it now? Because it is still happening and is highly beneficial to online businesses.
So if you haven't thought of guest blogging ever, here are some reasons that will let you rethink guest blogging as an effective strategy to grow your online business.
Are you good at writing and know your market well? Then, you can guest blog.
If you are an amateur at writing, then here is what you can do. Get a guest blogger's help to write your blog. This way, you will have an excellent blog, which you can publish on a third-party site. The intent is to help you to take your business to the world.
These sites provide your business with exposure (that way, you can ensure that you are reaching out to the right kind of audiences).
So now, firstly it is important to determine whether you need a guest blog or not.
Ask yourself the following three questions:
Would you like to ensure that your brand reaches the relevant audience?

Would you like to drive some organic traffic for your website

Would you like to get some backlinks for your website?
If you've answered yes to the above questions, then let us proceed.
The key to guest blogging is when you post the right kind of content to your blogs which you would be submitting as guest posts.
So if you have the right content, then you would achieve the goals (we discussed in those questions).
Most publishers are looking for guest bloggers. In a way, both could benefit from a guest blog. So the publisher gets some good content (without paying a penny) and the authors can benefit from having a platform to exhibit their ideas on a topic that they are experts at.
Ideally, guest blogs are not just promotional content, but they are more of an informational piece of content.
Now, that you know you need to be guest blogging, let us check out the steps:
1. Where Will You Post Your Blog?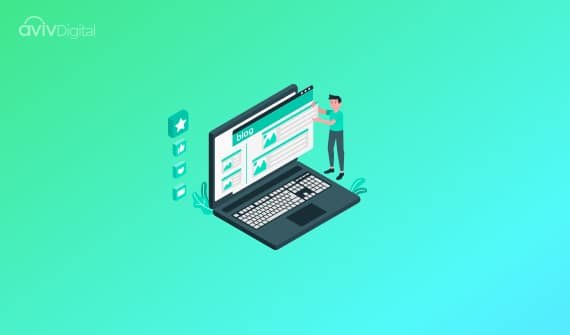 This is where you begin. Even if you find a perfect site for your blog, how would you know that they accept blogs?
Here is what you could do.
Look for search strings

Look for reverse image search

Think of searching on Twitter

Competitors can be helpful: reverse engineer their backlinks

If you're not a first-timer, you could try blog commenting

Look for lists of sites that accept guest posts
2. Start Working on Your Guest Post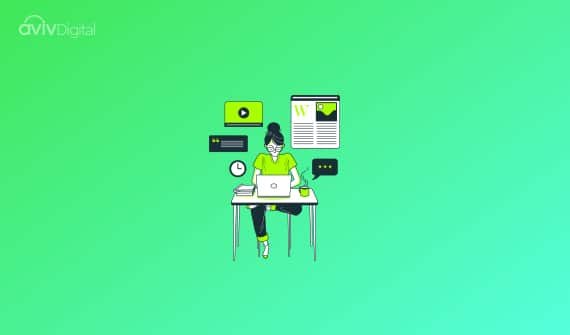 You have a list of sites that accept guest posts. So now, you can start working on your guest posts as well.
You need not go posting your guest blog across the whole list of sites that you have. Just the best ones will do the trick.
The next important step is to find the best ones in the lot.
Let us start it small if this is your first time. Look for sites that are less popular as they would be more eager to publish your blog post than the more popular ones.
Here are a couple of things that you need to look for in the site that you choose:
Does it have a link profile (a genuine one)?

Does it post high-quality content?

Do you think it will push your link in a minuscule author bio?

Does it have social media followers?

Is it capable of bringing your traffic?
If the site that you chose provides positive responses for the questions above, then go ahead with it.
But now, the next thing that we have to do is to get noticed by this site. Where can they find you?
Though you are reaching out to them, it must not look like that. It should look like they are discovering you.
3. How do we Get Them to Discover You?
Social media is one place where they can discover you. Why not share their content on some of the social media sites, including Facebook, Twitter, and LinkedIn?
You could leave a comment on their blog. Make sure it is an honest and insightful comment that you're leaving.
You can always reach them via email (just to let them know that you would like to share some interesting content with them via email.
4. Have You Decided on Your Guest Post?
You know where to publish your blog post. But what would be your topic?
Start by checking the site's popular posts (mostly, you can find them on the sidebar of the blog).

Even you can check BuzzSumo for topic ideas.

Also, you should take a look at their guest posts.

Finally, also understand their policies for guest blogging.
5. Time to Pitch
The site where you are planning to post your blog might be getting a number of responses in a day.
It is not necessary to catch their attention, or it would even end up in the trash. So write an email that would make them say, "Yes", without further thought.
Ensure that your email contains a mention of their site, and it is small, simple and describes your intent.
Also, do not forget to share the links to some of your previous works.
Not only this, but it is also important to provide them multiple options for topics that you are planning to guest blog.
6. Your Guest Blog
Once they welcome you to share your post with them, you have a great prospect for traffic and backlinks. Your guest blog will decide what will happen next.
So it is time you write an impressive and interesting blog.
Understand there are two kinds of sites that we are talking about.
One would be the highly popular ones – everyone knows about them and people frequently visit these sites to read and engage across content that is relevant to them.

Another one would be the less popular ones – they could likely accept your blog. But they do publish only high-quality content.
Either way, there should be no compromise over the content that you are planning to publish.
Let us look deeper into what kind of content would you share with both of them.
With the first one, you need to follow the below steps:
A strong call to action or outcome (step-by-step or detailing) is core

Write a lot – longer blog posts are preferred

Includes images (graphs, flowcharts, or screenshots) would do the trick

Internal linking (ensure that you're including some of the relevant links of the same site in your content)
For the second one, ensure that you are sending them high-quality content. Why not try the above steps for the second one as well, if you've time to spare?
7. A Call to Action
Don't you want to know what people think about your post?
Including a call-to-action for comments would bring people's responses to you.
This feedback will help you when you are writing your future posts.
8. A Guest Post Bio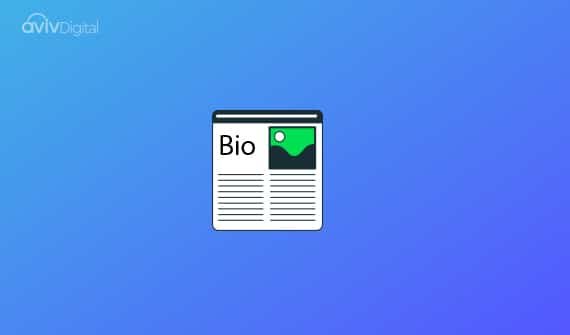 It doesn't end with including a call to action for comments.
One of the most important things you have to do is get a great guest post bio for yourself.
This is one place where you can pitch in and promote yourself.
Include self-promotion links that link back to your site, service, blog, or anything that you want.
Be careful about what you write here as this will appear in your guest blog. Based on why you are guest blogging, frame an apt bio for yourself.
Remember the three questions we discussed at the beginning of this article:
Are you looking to get backlinks for your site? Then, include a link to your site in your bio (using anchor text)

Are you planning on increasing the traffic to your site? Of course, guest blogging is going to get you some traffic, but it is in your hands to decide where this traffic goes. You need to examine your guest post's topic closely along with the audiences that you are planning to target. Based on these details, you can drive the traffic to a landing page or any other page that has been experiencing low traffic for a while now.

Are you looking to increase follower count for your social media accounts? Then, all you have to do is to add a line to your bio asking your people to follow you as given:
Follow me on (here you can drop the social network with its link).
9. Following Up
Once your blog gets published, you don't sit back and relax. There is more to it.
Here are some steps to help you with it:
Respond to the comments on your blog: Show the courtesy to respond to people's comments (regardless of whether it is good or something that you might disagree with)

Ensure that your post is all over social media: Take time and share your post over some of the most trending social media sites
Have you started implementing guest blogs for your marketing strategy? If not, it is high time that you start.
Aviv Digital is the leading institute providing Digital Marketing course in Calicut. We offer a wide range of globally recognized certification programs which include SEO, SEM, SMM, Email Marketing and Inbound marketing course. We are an established institute with other branches offering SEO training in Cochin, Delhi, etc. For more details, Contact us at +91 8156998844.