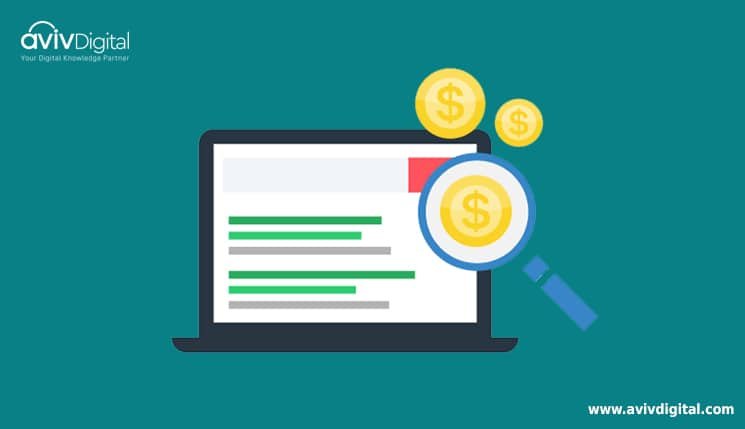 Most of the new companies will attempt to quantify the advantages of SEO vs SEM, not all of these vital digital marketing strategies differ entirely.
Many little businesses are actively engaged in paid advertising without understanding that the way to achieve deep-term success in the digital marketing business is not the most stable or cost-effective!
Do you need to know more about these terms, like actually what they are? and what is their role in Digital marketing?
Organic Search
The natural results found under the ads in the SERPs are organic search. These were normal in the way that those pages thought that the search engine algorithms evaluating all the pages across the internet provided the most relevant data for your quest.
You must use SEO (search engine optimization) strategies to make the page as suitable as possible for search engine algorithms to rank in the organic search traffics & its findings. Several firms are spending a lot of money on advanced SEO agencies to rank on the first page–or goal number one, to rank as the very first organic outcome.
Paid Search
The paid search results are essentially ads that companies pay in an attempt to rise as quickly as possible above that of the organic results. Advertisers invest more money in SEM (search engine marketing) to increase their website to (ideally) the very first page whenever someone uses specific keywords to type an inquiry.
Marketers use AdWords to create ads for advertising that appear on Google and compete for placement incentives in the offer. Generally, you can say the paid organic results with visual clues that differentiate themselves from the SERP. Usually, paid results will happen first on the site as well as on the left side of the URL have a tiny highlighted' Ad' label.
To have a good ROI (return on investment) for paid search, it's useful to know how you're doing or even to hire a PPC-specific company.
What is the difference between Paid & Organic Search?
Organic search Vs Paid search
Marketers must use paying and organic search approaches in order for the online world of today to succeed. In general, organic search results have an evergreen presence. This means they can keep climbing the rankings over time, ensuring that the data is still important. But on the other hand, paid ads to stop showing once you stop paying.
When you are fresh to digital marketing or get a small marketing budget, it may be difficult to choose the right strategy. However don't worry, we will set each one's advantages and disadvantages so that you are able to decide your company best, and most informedly.
SEO & SEM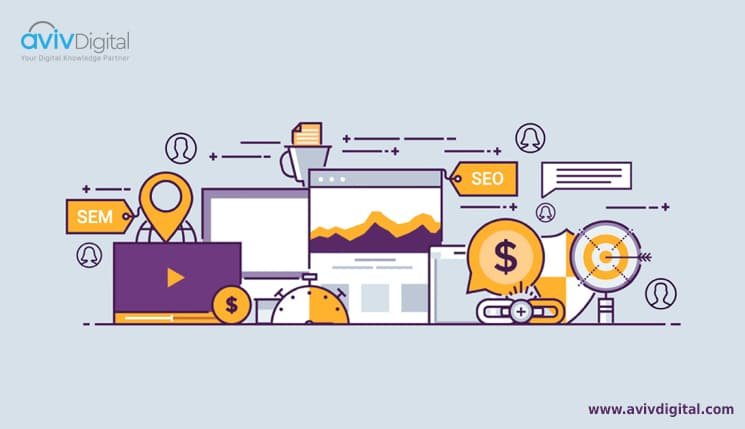 SEO:
SEO is the visibility enhancement of a site or a blog in the normal /organic/search results of a search engine.
SEM:
SEM is the method of buying ads from search engines to draw traffic. It is also called pay-per-click advertising and is often referred to as CPC / PPC marketing since most search ads are sold on the basis of CPC / PPC.
How both SEO & SEM work together?
Your success at SEO will reward you for organic listing benefits. 

SEM lets you develop more successful and tailored advertising campaigns that attract visitors to your website with organically unclassified keywords.

SEO and SEM are better than they would be independent when working together. 

The main thing to keep in mind is that they are only as successful as the advertising page. 

When you don't provide the minimum quality you're looking for on your website (such as original content, imagination, etc), your SEO and SEM work will be overlooked quickly.
Benefits of SEO & SEM in Driving Traffic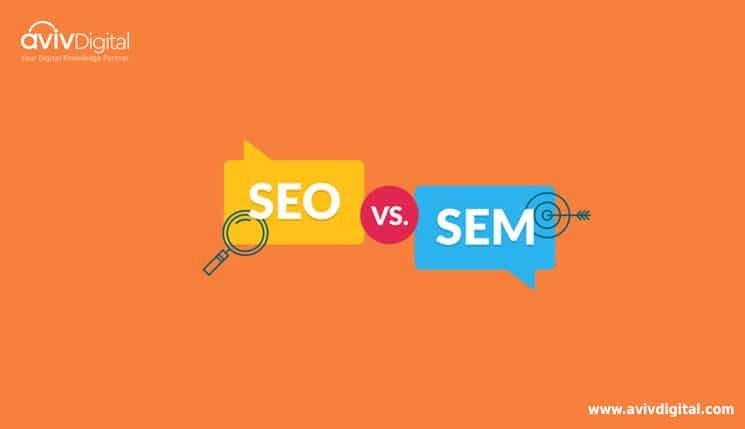 Search engine optimization (SEO) is an organic strategy for driving traffic for your website, whereas search engine marketing (SEM) refers to commercial efforts to encourage a website and improve search engine efficiency.

SEM is not promoting SEO. When you use paid ads for search engine traffic and identify specific keywords, this does not impact your SEO strategies in a positive or negative way.
Pros:
Easily get traffic that is targetted with the help of SEO in an effective way.

PPC can provide immediate results, the investment return is too high for SEO.

Sales efforts get help from SEO

Your reach and the traffic will increase 
Cons:
Time-consuming is a con factor of SEO

Require Consistency

Initial Cost of SEO is high

SEM concentrates on pay per click (PPC) advertising.
SEO is built to improve the website and to appear organically at the top of the search results by using some white hat tactics.

What is the reason for choosing things between them? For that, we need to know what is the difference that shows between SEO & SEM?

It is very easy. You should mainly focus on only one strategy over others. If you really care about the results that are in this particular month VS this particular year.

In other words, PPC can provide target traffic however this takes only a long time in an advertising campaign and its price is usually higher in comparison to SEO.

However, SEO is a more responsible approach, as SEO would increase on-line exposure in the long term. 

When we have to discuss the differences between SEM & SEO, we basically need to discuss the approach of both to the advertising area.

SEO in a certain time it is used as the umbrella term which includes SEM, mainly because SEM mainly refers to ads that are paid.

 In personally they are different. SEM gets the traffic according to the payment given to the ads. SEO is mainly for acquiring, Analyzing unpaid traffics, etc. 

Both SEO and SEM depend heavily on the keywords to transport traffic to corporate and social media sites. 

While the marketing strategies used are varied, all concentrate on traffic flows and the way they respond to marketing efforts. 

People are using web sites to search for everything they are searching for and can find it with organic outcomes (SEO) or paid outcome (SEM).SEO is the basis for successful SEM. 

If each is correctly configured, you get an increased chance of input being high and sales levels being enhanced. 

When an SEO-friendly website has been introduced and advertisements are supported, which are correctly targeted with the right keywords. But you need your SEO will see you as a legitimate website by Google. 

On the new side of your website you should put your PPC campaign first, as it may take some time to set up SEO rankings, but do not neglect your SEO.
Since both have their own pros & cons both are relevant to the site-building. SEM traffic is considered as being the most important source of Web traffic, whether through SEO or Paid Search Ads because it is targeted. This depends on what you want to do, SEO is longer-term, while SEM includes both SEO and certain other fields, such as PPC, which is immediately due to its cost. So essentially, SEO is an SEM function, but how useful it is to you both depends on what your target.
Aviv Digital is the leading institute providing Digital Marketing course in Calicut. We offer a wide range of globally recognized certification programs which include SEO, SEM, SMM, Email Marketing and Inbound marketing course. We are an established institute with other branches offering SEO training in Cochin, Delhi, etc. For more details, Contact us at +91 8156998844.