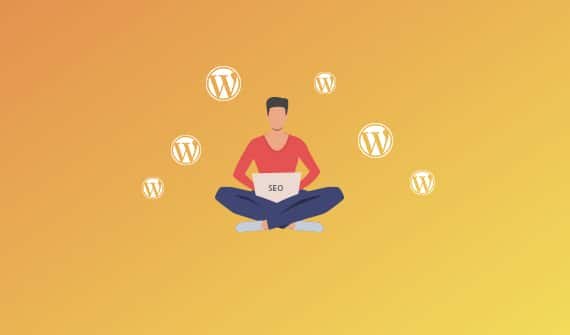 WordPress comes with the best content management system along with numerous features and easy customization options.
Using WordPress you can easily build both small and large enterprise websites. 
Choosing the appropriate CMS is the main factor while creating a website. So, you should be very sensitive while choosing the builder. 
There are different reasons for saying that WordPress is the best CMS for SEO. Some of the reasons are mentioned below.
Ease of Use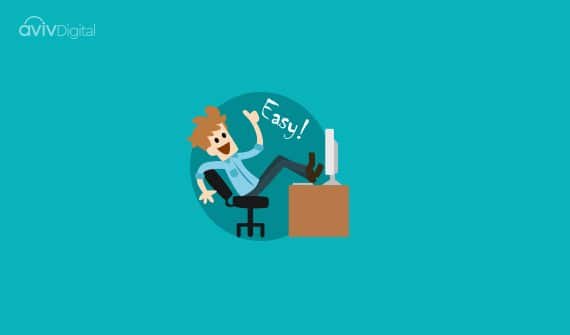 Building the websites using WordPress is the simplest method than opting for other builders. You don't need to have a coding background for building a WordPress website.
Here, you can easily change the layout and content of the website.
WordPress is also having a standard dashboard that can be easily used by anyone. From its themes to plugins and tools, everything caters to audiences of the world.
You can create both simple and complex websites using WordPress. This is one of the biggest benefits of WordPress.
Moreover, WordPress websites are easy to manage and maintain, and there are plenty of companies that provide WordPress support services to help you with any technical issues or updates.
Better User Experience
WordPress's plugins and themes will work together for making the website professional, attractive, and user-friendly.
The visitors will enjoy the experience that they get from the WordPress website.
If you are trying to increase the website's SEO ranking, then it's good news for you. Because Google is promoting websites that provide a better user experience. Hence, WordPress is a better choice.
Easy Accessibility 
Accessing WordPress is simple. You can access WordPress across all platforms.
It is using a free license server, that is you can install it on windows server or Linux.
You can use CSS and HTML with PHP to render web pages, that makes your website available on all kind of mobiles.
Easy to Update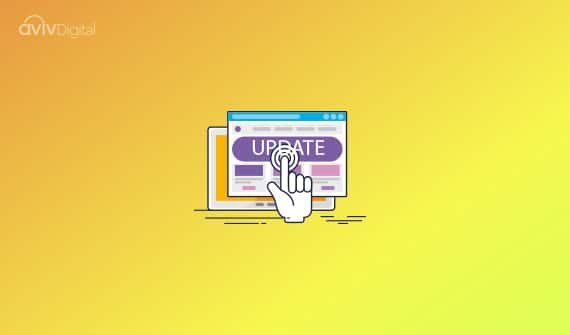 For better working of the website and security, the update is an important factor. Proper updations make your website more secure.
Unlike other CMS, updating WordPress can be done in a single step.
In order to keep your content safe, WordPress notifies you when the latest version is available. Thus you will never miss the update.
Speed
WordPress is all-time popular for its 5-minute installation.
Here, you can upload the content within minutes. This is one of the biggest reasons for WordPress becoming the best CMS of today.
Learning WordPress is Simple
You don't have to invest any money to learn about this powerful CMS.
WordPress is made with simple technology and learning the basics of WordPress like uploading content and images will take only a few minutes.
WordPress doesn't need a coding background to manage content. This makes users easier to learn about WordPress.
Open-Source
As WordPress is open-source software, it's source code can be changed by anyone.
So, by using this feature even you can create a new application or improve an existing feature. It makes WordPress free software with no limitations for commercial use.
While comparing with other websites creating tools, the community of WordPress makes sure that the software is updated and it doesn't require any licensing fee.
Creativity
Here, You are free to build a customized website that suits your style.
WordPress helps you to change the complete look of your website. Thus, it allows you to explore a number of creative options on a single click. 
When compared to other builders, WordPress is more simple to perform creative activities.
As WordPress is simple to modify, you can easily implement and test your creative ideas. So, your content can be made more creative using WordPress.
Plugins
In WordPress, there are a number of plugins that can be used for multiple purposes.
WordPress plugins are made for different areas such as content planning, marketing, designing, and so on. The plugins can improve different aspects of your website.
There are a lot of WordPress SEO plugins available with which you can optimize your website.
You can develop a better content management system with the help of WordPress plugins.
There are some plugins that may help you to optimize keywords, titles, descriptions, loading time, and more.
Having said that, if you're using plugins to optimize your website, you will, at some point in time, need the help of a WordPress developer because while it's easy, it still needs an expert to carry out the bigger tasks related to development and customization and deal with some WordPress issues that may come in the way.
Mobile Friendly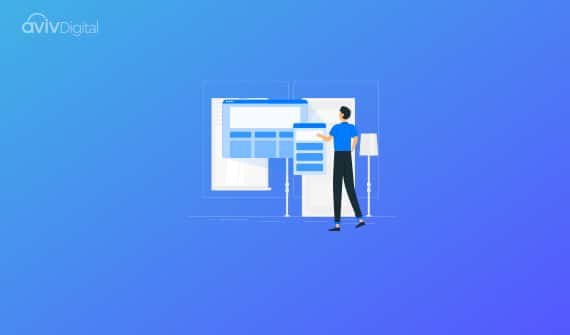 The studies prove that more people access the internet through their mobile phones. So, it's important to check that your website is mobile-friendly or not.
Using WordPress you can easily optimize your website in a mobile-friendly manner. WordPress makes your website more responsive when compared to other builders.
The responsive feature aligns your content in a reader-friendly manner, which brings proper content management to your website.
Loading Speed
WordPress is optimized with the quick loading speed and made as lightweight.
As site loading speed is an important factor in Google's ranking algorithm, WordPress provides you an advantage in the Content management system.  
WordPress websites will always provide users with the best loading speed on their websites.
Image Optimization
Images are one of the important factors of your website.
Inserting images on your website may help the readers to easily read the content. Along with content optimization, image optimization is also having equal importance in SEO ranking.
In WordPress, you can add "alternative text" to the image that can be noticed by the crawlers. WordPress also allows you to resize the image, which increases your page's load speed.
Customizable
WordPress offers you complete freedom to customize each and every section of your website.
All parts of the code remain open for editing. Here, you can control the appearance, size, functionality, and layout of the website.
Using some basic functionalities, you can customize the entire website. With this customization feature, you can bring out a proper content management system.
Security
As WordPress gets properly updated on time, it's security stands is more than expected.
If you are dealing with sensitive data, then you can install additional security plugins and keep the website more secure. 
In case your website is hacked, the WordPress team will help you to restore without losing the data. Thus WordPress is always secure and you can go ahead with it.
Conclusion
Now, you may know the reasons why WordPress is the best CMS for SEO. It will also take your online presence to another level. With all these above functionalities it's sure that WordPress definitely ranks as the best content management system for SEO.
Aviv Digital is a leading Digital Marketing training institute in Kerala. It is part of Acodez, which is a web development company in Calicut. We offer a wide range of globally recognized certification programs which include SEO, SEM, SMM, Email Marketing and Inbound marketing course. We are an established institute with other branches offering SEO training in Calicut, Cochin, etc. For more details, Contact us at +91 8156998844.