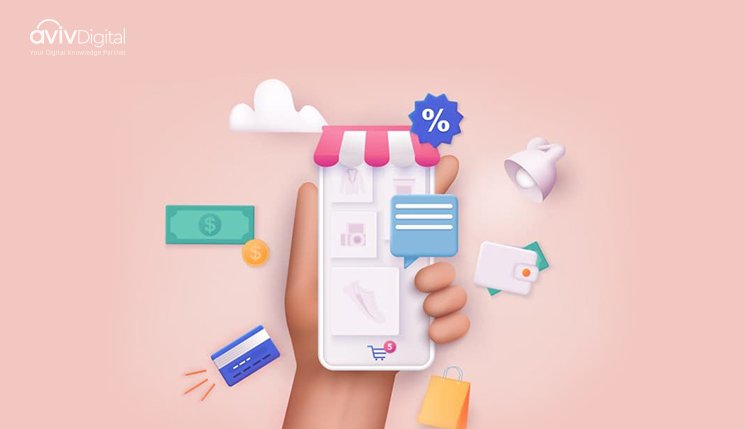 Pandemic spread and the global lockdown have increased the use of super apps as more individuals these days prefer using them rather than visiting physical stores. In addition, convenience has increased their popularity; hence many have opted to join the multi-service business race. But developing a digital solution isn't sufficient; you must also focus on promoting the same. To help you, we have mentioned the top super app marketing strategies you can work on in 2023.
During Q2 2022, there were more than 3.5 million apps on the Google play store; this digit is projected to rise more in the upcoming year. Hence, it becomes vital for you to differentiate your multi-service platform from all others.
The multi-service platform covers all interactions from the moment they comprehend and till the movement, they become loyal users. Advertising your super app simply involves targeting the right audience, recognizing their in-app behavior, knowing what your patrons expect from you, and more. All this enables you to boost the overall experience and implement the strategy that proves to be worth it for your multi-service business.
Why are Marketing Strategies Crucial?
Advertising your super app is paramount as millions of apps are available in the store. However, it is difficult to rank at the top of the leading stores and stay in the customers' minds. Therefore, you need to try hands-on marketing tactics that help you reach a wider audience and grab the top position in the leading stores.
Besides, there are plenty of perks that you can enjoy by choosing to plan and implement the proper promotion strategy to market your brand, these includes:
Develop a strong presence
Helps to reach more customers
Boost customer loyalty
Leverage competitive edge
Increase customer engagement level
Build a personalized marketing channel
There are lots more advantages to planning and implementing an effective marketing strategy for your multi-service business. But if you want to leverage the perk of success with your marketing strategy, choosing the right tactic that works wonders for you becomes crucial.
8 Super App Marketing Strategies to Try This Year
More than 1000 apps are submitted to the Apple app store per day; however, the number of apps offered on the Google app store is quite similar in number. As there are millions of apps flooding the store, it becomes quite difficult for you to build your presence in a competitive market.
CEO Kevin Johnson's Q4 2020 report shows that mobile orders increased by 60% during the COVID-19 spread; however, the number is expected to grow higher in the near future. All thanks go to the marketing strategy, which helped brands create awareness about their branded solution and encourage customers to opt for their business product or services.
If you want to enhance your presence and make more customers know about your multi-service app, then it becomes vital to implement an effective marketing strategy that works wonders for your business.
Wondering about which marketing strategy you must try this year to get the desired result? Then we have listed the top 8 super app marketing strategies that will definitely help you create awareness, reach more customers, and leverage other benefits as well.
1. Build Media Strategy for Your Brand
The primary benefit of a marketing strategy is that it helps you create awareness about your super app among a large group of customers. In this era where people are more likely to prefer visual content rather than reading boring text, it becomes vital for you to build a media strategy that helps you show your targeted audience how useful your app is for them and how they can use it.
Don't just stick to one source; find and utilize multiple media like television, online streaming channels, and more. Create a youtube channel and upload various videos related to your app to engage and educate people about it. Using media is one effective strategy to reach more users shortly.
2. Email Marketing
Creating an email list is a proven way to keep your targeted customers aware of your app updates, promotions, deals, and more. The email marketing market globally was valued at seven billion in 2020 and is expected to grow and reach around 17 billion by 2027. It is expected to grow at 13% CAGR during the forecasted period.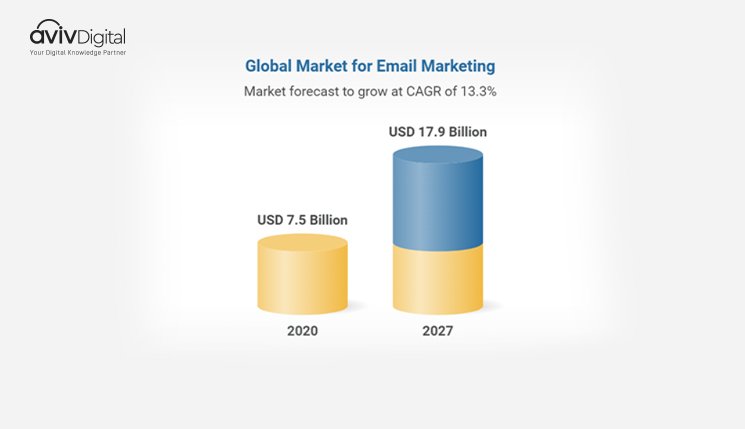 It is an opt-in advertising tactic that helps you attract more customers and build a loyal base with ease. Don't forget to include call-to-action within your email as it makes it easier for your potential customers to take necessary action resulting in an increase in your business sales and profits.And also remember to protect your emails with dmarc report
3. Social Media Marketing
How can you miss social media marketing in your list? The rise of super apps made it essential for you to build your presence on the web, where most of your customers are, and which are those channels these days? Of course, it's social media channels. Post content related to your multi-service app on social media like Facebook, Instagram, and more.
4. Setting KPIs
You must measure the key performance of your branded solution on different channels and how you can accomplish this process? Simply, just by setting the KPIs. It can help you to have deep insight into where your multi-service solution is lacking and performing well. A deep understanding can help you plan the strategy that helps you perform well in the market and hit your targets quickly.
5. How You Can Forget App Store Optimization
ASO is reasonably equivalent to SEO; just encounter the suitable keywords that enable you to rank high on the app store. It is a proven way that allows you to enhance your super app presence on the leading store. Moreover, it is a cost-effective method to drive significant traffic to your website and app as it helps direct users to your branded solution.
6. Influencer Marketing
Influencer marketing has created a great buzz; it has increased from 1 billion to almost 10 billion between 2016 and 2020; influencer marketing is expected to jump higher and reach around 16 billion in the upcoming years. Taking support from micro-influencers can help you get new customers and convert them to utilize your brand solution to satisfy their everyday needs efficiently. It would be pretty supportive to look into the performance of the best social media marketing companies in India as influencer marketing is at its pinnacle and they are all advancing their techniques in this area.
7. Landing Page and Blogs
Having an informative landing page on your branded site is essential as it makes it relatively more straightforward for the targeted audience to know about your app's functionality, features, and more. Also, don't forget to link to your branded app from the leading stores to make it more straightforward for users to download it without hassle.
You can even write blogs and opt for data-driven content marketing tactics, helping you to show the advantage, use, and other information. Make sure to write content that your targeted audience is more intriguing to read. Don't fail to share the same on social platforms; sharing it on the Omni channel can help you reach targeted customers and hit your planned goals shortly.
8. User Acquisition Approach
There are lots of search engine marketing aspects that you can try to drive lots of traffic to your super app. But, if you have a great marketing budget, you can pick to go with a paid ads campaign. However, before implementing any marketing approach, make sure to know the targeted audience. Identify where your customers are? What type of content do they love to consume more? This can help you to equip them with what they are looking for.
Ending Note
Most customers these days demand convenience; hence, they are scrutinizing for something that helps them accomplish their job with ease. However, branded apps have made everything easier for both customers and businesses; it allows enterprises to satisfy the growing need of their targeted customers and makes it easier for individuals to get a perfect solution to all their problems.
But what if the customers don't know about your brand solution? Here is where a super app marketing strategy is needed; it helps create awareness about your branded solution and drives the audience without spending more. Just plan and implement the right marketing strategy to further enjoy your business's success.
AvivDigital is the top-ranked digital marketing institute in Kerala that provides the best online and offline courses to every digital marketing aspirant, including freshers, professionals, and entrepreneurs. With the finest Digital marketing certification courses accepted worldwide, and advanced concepts like SEO, SMM, SEM, Email Marketing, & Inbound marketing techniques, we have gained trust as the top digital marketing institute in Calicut. To know in detail about the course schedule and workshops, contact us through a quote or call us right away at +91 8157998844 or +91 81569 98844