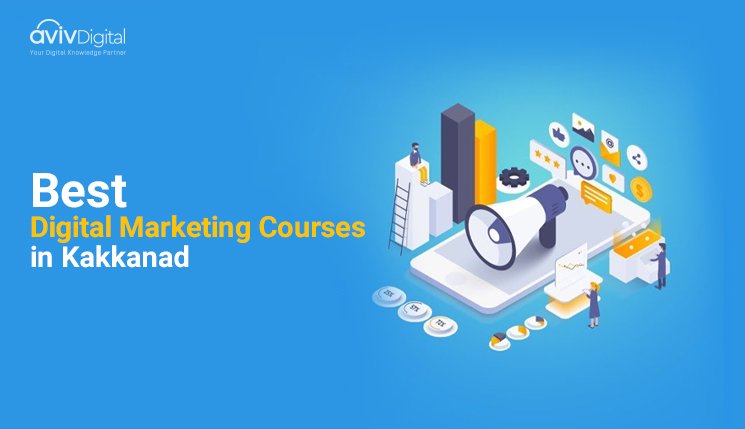 In recent years, India has become a scorching hot arena for digital advertising content. It's a terrific moment to get into the social media sector, with the employment demand for a digital marketing career booming and providing almost endless chances. In this regard, taking a digital marketing course in India might be beneficial.
Individuals that take a digital marketing course learn how to use online marketing tools, tactics, and methods. Students learn how to advertise brands' products and services more effectively through a digital marketing curriculum. When the pandemic struck the world and everyone was confined at home, interacting with loved ones through social media, digital marketing became more effective as more people became interested in the digital world rather than conventional marketing media.
This article intends to help digital marketing aspirants in Ernakulam by providing valid information about the best digital marketing courses in Kakkanad. Here are the leading digital marketing academies that offer online and offline digital marketing training programs.
Why learn Digital Marketing?
The world is developing and digitalising day by day. The Indian cities are continuously expanding and transforming into IT hubs, resulting in an influx of prospective firms across the country. A prominent internet presence, recognition, and reputation need a higher level of dedication and strategy development.
A Digital Marketing course employs the pupils to learn about the digital tactics that rule global marketing. The digital marketing syllabus consists of a plethora of modules ranging from e-mail marketing, content marketing, social media marketing, and search engine optimization.
Prominent Digital Marketing Courses in Kakkanad
These digital marketing agencies can assist you in integrating incredible potential with high-paying work prospects and active student life. You will become familiar with the latest digital marketing tactics accessible in the market, thanks to the expert training provided by digital marketing experts.
Aviv Digital
Aviv Digital, a division of Acodez, presents a multitude of curricula aimed at students and new graduates. It is the most trusted and innovative digital marketing training provider, offering the best digital marketing courses with a comprehensive curriculum that aligns with your future career goals.
The most credible factor that enhances the popularity of Aviv Digital is that it is one of the premier digital marketing agencies that Google and Bing have acknowledged and accredited. This digital marketing institute is known for giving the best curriculum and project-based mentoring with hands-on live-project experience to digital marketing aspirants. The greatest advantage of Aviv Digital is that students can also opt for an offline training session at the Aviv Digital Campus at Kochi. They have a comprehensive module, and the online programme includes a hybrid of live and recorded sessions and mentor support.
Aviv Digital has a proven track record of enlightening more than 1000 clients worldwide, notably from abroad, with digital marketing agencies in multiple places nationwide. Aviv Digital has won 14 worldwide acclaim awards in various categories since 2012 and has made a significant contribution to popular digital portals and trade publications.
Aviv Digital's 5-month job-oriented digital marketing diploma course is a one-of-a-kind, advantageous certification that can be attended in person or digitally, depending on the needs of the students. A 7-month advanced digital marketing diploma course from Aviv Digital offers a comprehensive curriculum with a 4-month class and a 3-month job training programme.
The course includes substantial hands-on instruction and substitutes the outdated PPT methodology with a more contemporary approach. With live coaching and mentorship, the training piques the learners' attention. The marketing experts help the trainees improve their digital marketing abilities through advanced marketing tactics to succeed as digital marketing executives. The most advantageous factor of a training program at Aviv Digital is that it offers 100% digital marketing job prospects post-graduation.
TalentEdge
TalentEdge offers a Specialist Executive Program in Digital Marketing for novices and entrepreneurs. They affirm an alumni count of over 8,00,000 enrolled learners who have prospered from the live lectures, case studies, and content structure established by MICA faculty and industry experts for INR 80,000 for a 4.5-month programme. Apart from that, TalentEdge also provides a 6-month XLRI Executive Development Course in Digital Marketing for INR 90,000.
The executive development course is designed for marketing managers who want to learn the ins and outs of digital marketing tactics and technologies in order to run a campaign. Talentedge offers over 250 courses in various subjects, with strong university partnerships. Although the training programme is a boon, it is only available online at Kakkanad, and the course fee is extravagant.
Udemy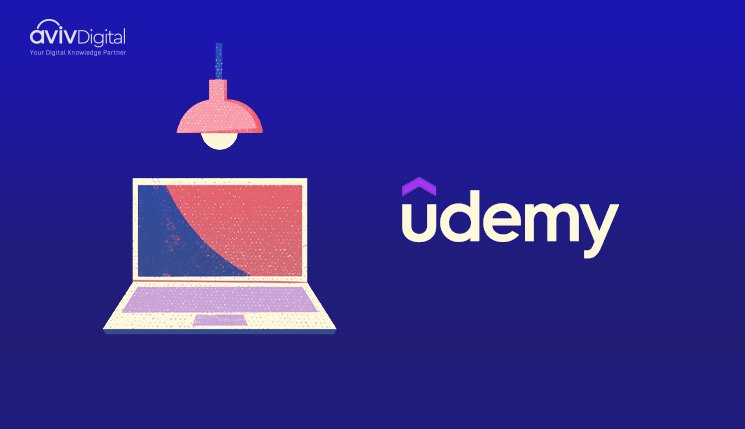 Many economical recorded courses covering the fundamentals of digital marketing are available on the Udemy platform. Also, Udemy's comprehensive digital marketing course combines all fundamental ideas and is available at an affordable price. The course covers all aspects of SEO, marketing, sales, Google Adwords, and other related topics. The course is also befitting the upcoming years, with interactive learning methods, lectures and projects from expert trainers. The entire course is anticipated to last 20 hours. The complete digital marketing course on Udemy just costs around INR 8640. You can, however, acquire them at discounted pricing, which you can learn about on their website. However, only online learning is available, and no offline learning facility is provided at Kakkanad.
Digital Vidya
Digital Vidya is a notable digital marketing academy and one of the first institutions in India to introduce a range of social media marketing courses. They claim that over 20,000 practitioners and professionals from over 10,000 companies and organisations have participated in their training program since 2009. In collaboration with V-Skills, a government of India initiative, Digital Vidya also offers Digital Marketing (CDMM), Mobile Marketing (CMMM), and Social Media Certification (CSMMP) curricula programmes for their trainees. Their online digital marketing training programme, which has the provision to complete within 4 months to 7 months, is priced around Rs 50000 per head.
Jellyfish Training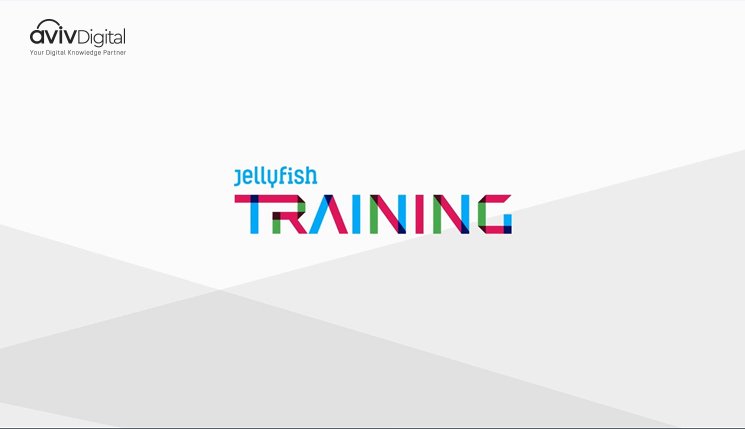 Jellyfish is a leading academy in training for the Google Marketing Platform (GMP) and its components, including Campaign Manager, DV360, Search Ads 360, Google Analytics 360, and Optimise 360. It is fairly committed to providing the best with a monthly membership of INR 42,000 for individuals who can use the GMP platform. The team offers a multitude of digital marketing courses that enable you to learn concepts, tactics and tools to be an expert digital marketer.
Digital marketing aspirants searching for the best digital marketing courses in Kakkanad can employ the Jellyfish curriculum that has been carefully developed to steer you through your selected course from concept to execution. You can take a public or private course option and learn at your own pace, but with an online course.
Wrapping Up
There is a wide assortment of digital marketing institutions statewide. But the fee structure and ease of transport should never be the ruling criteria in selecting your desired academy. Merely attending courses or keeping up with industry developments will not make you an expert in digital marketing. Only true hands-on, on-the-job experience may provide the most reward. As a result, the success of these courses will ultimately be determined by the quality and omniscience of digital professionals they develop and how well they implement their acquired knowledge and digital skill sets in the workplace. A digital marketing course from a reputable institution is the ideal choice if you're seeking digital marketing jobs in India.
Is digital marketing a highly paid job?
Yes, it is. Digital Marketing is a highly in-demand job that professes the trust of clients. A digital marketer's average income for an executive-level job ranges from INR 2,50,000 to 5,00,000 per annum. And the average income of a project manager is between INR 8,00,000 and INR 10,00,000 per annum.
Are freelance jobs available for digital marketers?
Digital marketing is a highly in-demand freelance job. You can earn a decent income soon after completing your course by assisting business firms in building up their brand identity with digital tactics.
Do we have scope for creativity in digital marketing?
Like any other advertising job, the one who thinks out of the box and creates unique strategies would excel in the digital world. So yes, the digital marketing career offers great scopes for innovation.
Aviv Digital is one of the leading digital marketing training institutes in Kochi, Kerala. Our globally recognized certification programs include advanced SEO training, SEM, SMM, Email Marketing, and Inbound Marketing courses. We also provide detailed online classes for digital marketing courses. For more details regarding the course schedule and workshops, contact us through a quote or call us right away at +91 8157998844 or +91 81569 98844