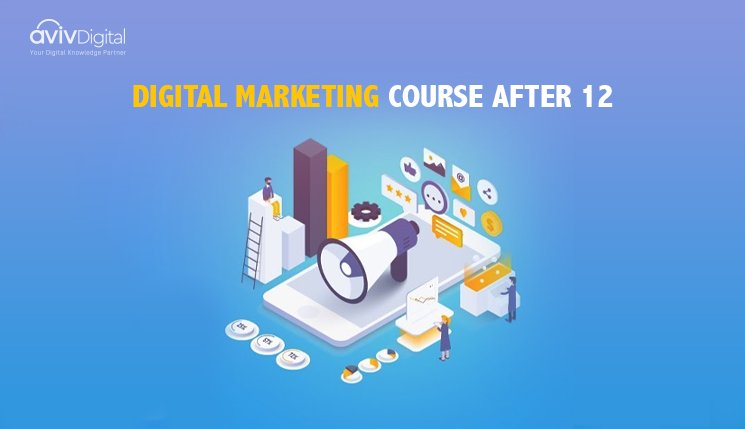 An industry booming not just in India but worldwide, Digital Marketing is one of the most fascinating and versatile fields.
Since almost all businesses use digital marketing for their marketing activities, the demand for digital marketers and digital marketing strategies is growing at a rapid rate, and this is creating lots of job opportunities.
The digital marketing industry has created a majority of jobs in recent years, according to surveys conducted by several forums.
A variety of media reports indicate that there were over 4 lakh job openings in the digital marketing industry in 2019.
A major surprise in 2021 was the sheer number of job openings in this field despite the pandemic. With the advent of Digitalisation and display advertising in India, this number will likely grow rapidly.
One reason for professionals to learn the course for entry into the industry is the career opportunities available in the industry. Due to a number of obvious reasons, Digital Marketing is currently at its peak, and that is unlikely to change.
Digital Marketing: An Overview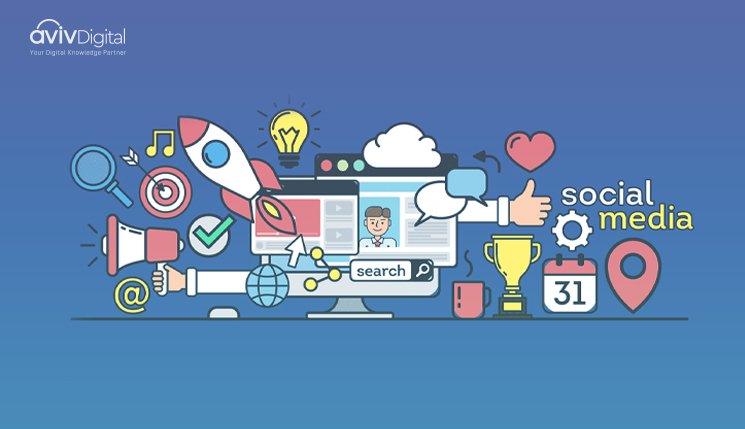 Marketing products and services using online platforms such as search engines, social media, websites, and emails is known as Digital Marketing.
Search Engine Optimization, Social Media Marketing, Content Marketing, Email Marketing, Pay-Per-Click, Mobile Marketing, Online Marketing, Digital Advertising, and Analytics are all elements of Digital Marketing Skills.
Popular digital marketing courses include the MBA Digital Marketing, the BBA Digital Marketing, and the Diploma in Digital Marketing.
Digital marketing colleges require applicants to pass class 12 exams with a minimum grade point average and possess a basic understanding of technology.
You can check your eligibility for digital marketing courses here. There are top digital marketing colleges in Ahmedabad, Bangalore, Delhi, Ghaziabad, IIT Delhi, Jain University, Calicut, Kochi and so on.
If you want to start with a basic digital marketing services career, you can check out the Digital Marketing Certification Programs offered by IIMs and IIT Delhi, ranging from two days to six months.
There are also courses like Advanced Diploma in Digital Marketing from Aviv Digital, which enables you to become industry-ready with an expert curriculum.
You can find various digital marketing tools and courses on Udemy, Coursera, and edX. There are 750+ free and paid digital marketing courses available on Udemy, plus student discounts of up to 87% during certain seasons.
However live training will always give you an upper hand, regardless of the type of digital marketing course you are pursuing,
An entry-level digital marketer earns INR 1.5 – 4 lakhs per year. The average salary of a senior digital marketer with more than five years' experience in a digital marketing agency is INR 10- 30 lakhs per year.
Students looking for digital marketing courses that also emphasize SEO courses look for courses that focus on SEO since it is one of the most desired skills recruiters look for in a digital marketer.
Digital Marketing Courses: What You Need to Know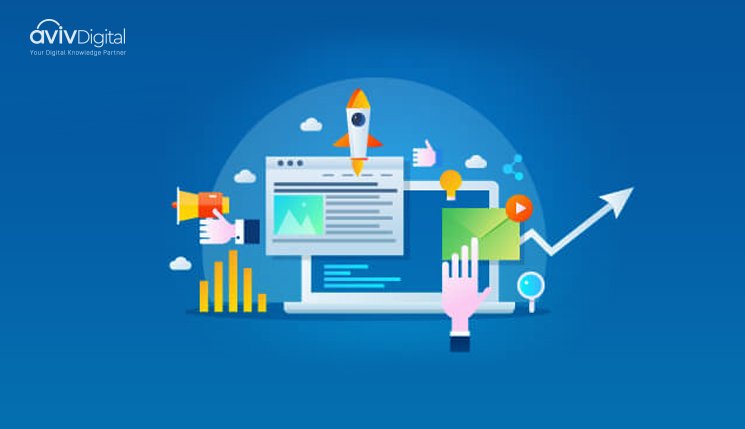 Digital marketing, unlike traditional marketing campaigns, involves using digital devices and technology to promote products or services.
According to a layman's definition, digital marketing can be done using any device or method available online, such as a mobile phone, laptop, or the Internet.
A few of the best digital marketing courses include Google digital marketing courses, BBA digital marketing courses, MBA digital marketing courses, Advanced digital marketing diploma, digital marketing diploma and digital marketing for entrepreneurs from Aviv Digital as well as Udemy courses which can familiarise you with the basic knowledge of Facebook advertising, video advertising, and other aspects of an online presence.
Fees for Digital Marketing Courses vary based on the course level. Free Digital Marketing Courses With Certification exams from Google like digital garage are available. A Digital Marketing course from an IIM or other top institute can cost anywhere from INR 10,0000 to INR 2,00,000 lakhs.
Content Marketing, Search Engine Optimization, Automations, Analytics, Social Media Marketing, Email Marketing, and Pay-per-Click are the main topics covered as part of a Digital Marketing Courses Syllabus. The Best Digital Marketing Certifications include these topics as part of their curriculum which can help you secure any career in digital marketing. You can checkout Our course curriculum here
Students who graduate from any of the digital marketing courses can work as digital marketers, SEO manager, social media managers, content creators, and digital analysts.
Eligibility for Digital Marketing Courses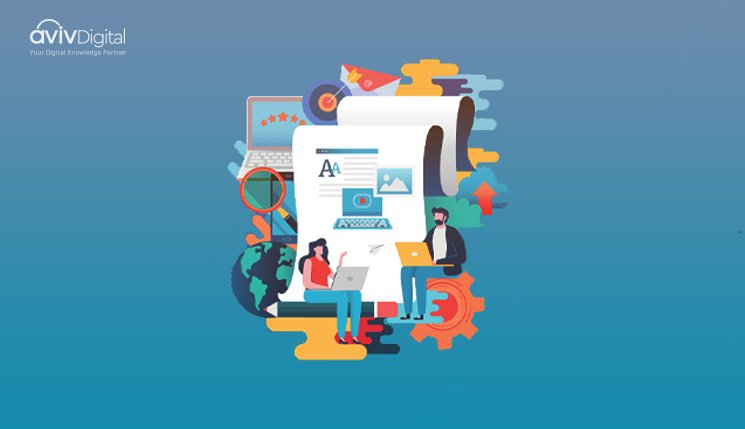 In light of the fact that digital marketing courses are available at such a variety of levels and for varying durations, the eligibility criteria for courses after 12th grade will be different.
Find out the various digital marketing disciplines available now and their eligibility criteria in the list below.
Digital Marketing Certificates and Courses
There are no eligibility criteria to learn digital marketing. If you have the passion to learn and evolve, you can enroll in any digital marketing certificate program.
Digital Marketing Online Courses
Students with a high school diploma or a high school diploma can take any digital marketing course online. They should be familiar with the basics of the internet and social media to work in the digital marketing channels.
Digital Marketing Diploma
For diploma-level digital marketing courses, students need at least 50% marks in class 12 from any stream, or a PG Diploma in digital marketing requires 50% marks in a relevant discipline
Bachelor's degree in Digital Marketing
Students with a minimum of 50% in their 10+2 from a recognized board can study digital marketing at the bachelor's level.
Master's degree in Digital Marketing
Candidates with a grade point average of 50% in any bachelor's degree (preferably arts, marketing, or commerce) can be considered for admission to a master's degree in digital marketing
The cost of digital marketing courses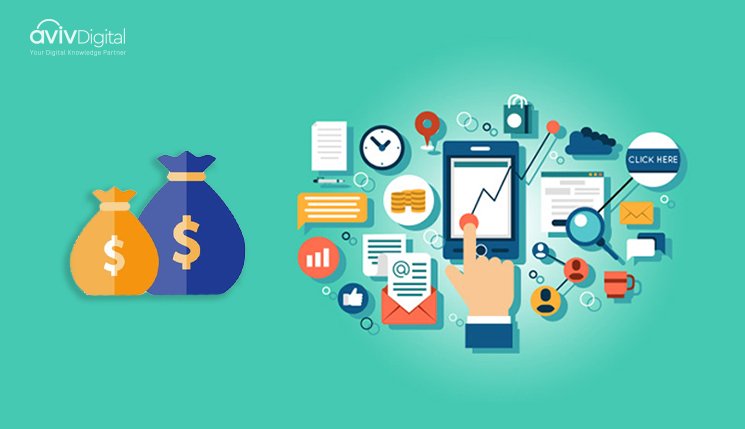 The basics of a digital marketing concept can be learned online from Google, Udemy, or similar websites for someone just starting high school.
They can later pursue a diploma from top-ranked institutions like Aviv digital or a degree in digital marketing from a reputed college like IIM and a digital marketing certification to gain a competitive edge.
Both undergraduate and graduate degrees in Digital Marketing are available under the management stream. You can study BBA with a specialization in digital marketing at the undergraduate level, an MBA with a specialization in digital marketing at the graduate level.
Alternatively, if you are a working professional and want to penetrate the Digital Marketing field, you can join various short-term certification courses offered by private entities such as AvivDigital, UpGrad, DigitalVidya, Uedmy, etc.
You need to know the digital marketing course fees before you dive into the list of the best digital marketing courses. Considering that the average Indian spends over an hour online every day, there is no shortage of digital marketing courses.
The course fees vary from INR 1000 to INR 4,00,000. It is therefore advisable to find out first which platform or which institute will provide the digital marketing course under your desired course fee.
How to be a digital marketing specialist: Paths to follow
Understand the basics of digital marketing before enrolling in any paid or free digital marketing courses. Among the core subjects of digital marketing are SEO, Content Marketing, Website Marketing, Social Media Marketing, Email Marketing, Mobile Marketing, and Affiliate Marketing.
Once you have learned the basics of digital marketing courses, you need to create your own website. You can optimize your website to reach a wider audience by using Google Analytics and SEO.
By becoming an SEO expert, you will be able to improve your ranking and reach a larger audience, leading to increased traffic and revenue.
You can earn more income from your website by using Google Ads. Your site will start receiving paid clicks as a result. Get certified as a Google Ads expert by taking an online course on Google Ads.
Digital marketing experts need to be familiar with Twitter, Instagram, Pinterest, and LinkedIn to be effective. There is a lot of discussion about Facebook marketing in any digital marketing course syllabus since it is integral to social media marketing.
By finding freelance jobs in digital marketing, you will learn about the job profile, get job experience with a digital marketing company, and eventually gain a comprehensive understanding of digital marketing courses.
Best Digital Marketing Certification Courses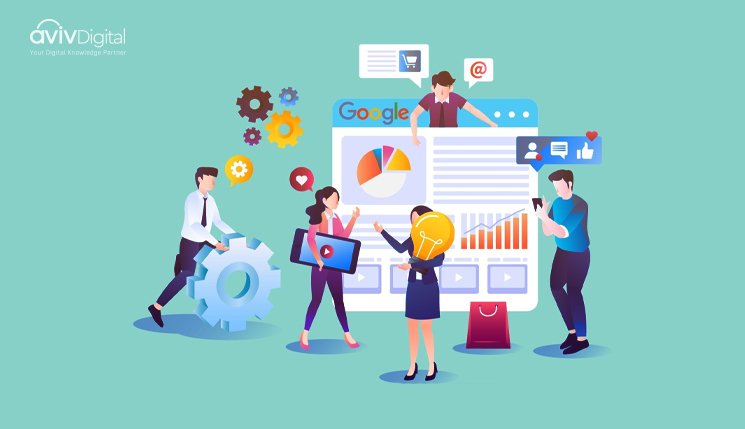 It can be very difficult to choose between the numerous certification courses available online since they claim different advantages and benefits.
Hence, you can look through the following list of certification courses to find out the best digital marketing certification courses.
Digital Marketing Courses by Google
Advanced Digital Marketing- IIM Bangalore
MDP Digital Marketing- IIM Indore
Executive Programme in Digital and Social Media Marketing Strategy- IIM Calcutta
Executive Certified Program in Digital Marketing- IIM Kashipur
Digital and Social Media Marketing Strategy by ISB Hyderabad
Advanced Digital Marketing Courses by Henry Harvin
PG Certification in Digital Marketing Courses and Communication
Digital Marketing Specialist Programme
PG Certification in Digital Marketing Courses and Communication
Digital Marketing Diploma Courses
Digital marketing students who take Diploma in Digital Marketing courses get a better understanding than those who take certification courses.
The diploma in digital marketing courses covers more topics than certification courses cover when it comes to digital marketing. Check out some of the best diploma courses in digital marketing here.
Diploma in Digital Marketing Courses
PG Diploma in Digital Marketing
Professional Diploma in Digital Marketing
Digital Marketing Bachelor's Degree
Business promotion and creativity are integrated with digital media and marketing in a Bachelor of Digital Marketing program.
Students learn how to create, process, and direct digital marketing plan and content through various digital platforms through bachelor's degree programs.
Digital Marketing Master's Degree
There are several universities in India that offer Masters in Digital Marketing, as well as numerous online platforms. These are the courses available in Masters in Digital Marketing in India.
MA in Digital and Creative Marketing
MBA in Digital Marketing
Online Mini-MBA in Digital Marketing
Digital Marketing: Scope and Opportunities
Digital Marketing has emerged as an extremely popular career choice in recent years. The shift to digital platforms will result in more jobs being created in the social media platforms and the need for trained professionals will increase exponentially.
Below are a few of the most popular Digital Marketing jobs:
The job of a market research analyst is to understand the economic conditions of a market and to assess the possibility of selling a product or service to potential customers. Analysts gather information about consumer demographics, preferences, needs, and customer engagement & help companies make better-informed decisions about the sale of their products & services. Market Research Analysts typically earn Rs 3.5 lakh and upwards.
As a content marketer, you are responsible for creating original and engaging content and promoting it organically across digital platforms. It is also the content marketer's responsibility to make sure that the online content is optimized for search engines. As a Content Marketer/Manager, your digital marketing salaries will start at Rs 6.75 lakh.
A digital marketing consultant is responsible for overseeing SEO projects, designing websites, promoting social media campaigns, and assessing advertising campaigns. Salaries for digital marketing consultants start at Rs 5 lakh.
Conversion rate optimizers manage the key conversion points in marketing, optimize landing pages to increase conversion rates, and maximize lead-to-customer conversions.
A search engine optimization manager is in charge of developing and implementing appropriate strategies and social media advertising, including pay-per-click marketing and social media activities. Salary for SEO Managers/Professionals starts at Rs 4 lakh and goes up from there
Management of social media campaigns: A social media manager is responsible for increasing the brand's presence on social networks, interacting with customers, posting relevant blog comments, and engaging in online conversations. They can earn up to Rs 4 lakhs as their starting salary.
Become a PPC Search Manager if you enjoy internet marketing and are creative. PPC managers need to quickly adapt to new business types and apply their knowledge to marketing initiatives that can ultimately assist their clients in conversion optimization. PPC managers typically earn a salary of Rs 5 lakh and upwards.
An SEO executive analyzes the SEO competitors of its clients on-site and off-site of website and social platforms. In-depth keyword research is conducted in tandem with advanced search engine optimization. They also make optimal use of Search Engine Marketing (SEM) and pay close attention to content optimization or any significant changes to Google's algorithms. An SEO executive can earn up to Rs 4 lakh a year.
An email marketer's main responsibilities include identifying the target audience and growing their database for the demand tools. Salaries for Email Marketers start at Rs 4 lakh.
Aviv Digital is one of the leading digital marketing training institutes in Kochi, Kerala. Our globally recognized certification programs include advanced SEO training, SEM, SMM, Email Marketing, and Inbound Marketing courses. We also provide detailed online classes for digital marketing courses. For more details regarding the course schedule and workshops, contact us through a quote or call us right away at +91 8157998844 or +91 81569 9884