If you're pursuing a career in digital marketing (DM), take your time and read this article before making your mind on the type of school you will go to.
here in this article you will know How to Choose the Best Digital Marketing Institute for your better career.
Don't rush or put yourself into denial by choosing the wrong digital marketing course, do some research, and here are the reasons why a little bit of study is necessary.
Firstly, the digital marketing industry is on the rise and numerous countries around the world are embracing it. Internet penetration is growing and more and more organizations are shifting from ordinary marketing such as Radio, Television, and print media to digital marketing. Some people regard digital marketing as a "Hot Career Choice" while others liken it to some of the best paying professions.
Secondly, there are myriads of digital marketing schools to choose from. Often, some of these colleges and universities aren't certified to offer this relatively modern course as they purport; they are just in the business of making money by luring people. For that reason, you ought to be very careful while choosing the Digital Marketing institute that offers accredited courses and that offers you a competitive edge upon the completion of your course.
Thirdly, choosing the most appropriate course, from an accredited institute, and at an affordable price. Certainly, this is the most challenging part as it requires you to combine several factors. Fortunately, after you've gone through the entire article, you'll easily make the right choice of institution, a course that you'll pursue, and at what price that will happen to be the best decision for you!
How Do You Choose the Right Digital Marketing (DM) Course?
Here, you need to be more informative on the kind of DM course you are looking for. Let's show you how to choose the most appropriate course.
1. Know Your Objective and What's Required in that Course
You need to ask yourself a couple of questions like:
Why do you need to learn this course? Do you want to learn it for the sake of gaining additional information? Or are you doing it to become a seasoned digital marketer? Know your purpose.
What are the exact goals that you will accomplish through digital marketing?
What interests do you have in pursuing digital marketing?
What expectations do you have upon completing digital marketing?
Where are you intending to apply the knowledge and skills learned? Are you looking to apply them in starting a new venture, improving an already established business, or searching for a job in the digital marketing world?
Once you've evaluated these objectives and gained a vivid understanding of what's required in digital marketing, you're good to go and choose an appropriate DM course for yourself. You can put down both the long-term and short-term goals that you must accomplish with the DM course of your choice. These points serve as a checklist of ensuring the course of your choice meets your objectives.
2. Choose a Comprehensive Course with an Updated Syllabus and All Modules
Now that you clearly understand your objectives, make sure that your course of choice is all-inclusive and contemporary and comes with the latest modules. For instance, if you intend to pursue a course in Advanced SEO, then it must teach you the latest advanced methods of ranking websites in search engines; not just the traditional SEO ways that don't match with the current technology. Additionally, the course must entail different DM aspects such as Email Marketing, Social Media Marketing (SEM), Pay-per-click advertising, and Content marketing among others.
3. The Time Required to Complete the Course, Type of Assignments, and Projects Offered
In any course, students are assigned assignments and projects to evaluate and check their learning. A good DM course is of no difference as it must entail well-designed assignments to check on the students'' learning. Additionally, it must offer projects to give students a perspective of the actual things on the ground – real-life situations – and how digital marketing is executed in real life.
4. Facilities
These entail premium tools and freebies. Examples of such facilities include self-hosted websites, keyword research tools such as Ahrefs, premium WordPress themes and plugins, and SEM and management tools among others.
5. Choosing Between a More Generic DM Course and Distinction in a Specific Niche
If your dream is to become a full-time DM professional, starting a new venture, or improving an already established business in a big way, then you must pay much attention to distinctions. What a generic course does is teach you the basics and general ideas of something but a distinction teaches you how to execute it in real-life situations. For instance, a distinctive/specific course in Pay-Per-Click (PPC) online advertising and Google AdWords teaches you how ads are created and how campaigns are managed within a certain budget. Also, if you are searching for a job, it's wiser to have a specific line of specialization.
6. Prices for Different Modules
Supposing you've identified your course and the institution of your choice, compare the fee structure with the modules offered. A considerate fee serves you the best: not too high nor too cheap. Also, ensure the course is broken down into its specific modules and prices for each module. Now make comparisons with other institutions in your area: town, province, country, etc. for their module prices and syllabus. Afterward, you will be good enough to choose the right combination, of course, institution and fee.
How Do You Find the Best Digital Marketing Institute?
Now that you've selected the course of your choice, it's high time to know which institution gives the best learning environment, tools and freebies, instructors, and accredited certificates among others. You must consider some factors such as:
1. Its Legacy
The worth of an institute isn't reflected by the walls but by factors like its history, alumni base, and recognition. Its reputation distinguishes it from other institutions offering similar or associated courses. When choosing your institution, always remember the following:
Its growth graph in the past years
Its partnership/connection to the digital marketing world
Its brand reputation in the industry
Don't be confused or misguided by the FAQ "which is the best digital marketing school/institution/college/university?" Do it like a master – research its reputation.
2. Teaching Staff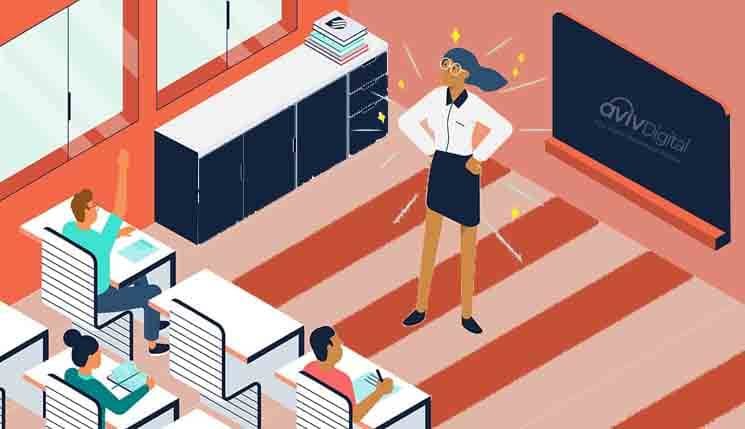 Strive to know the kind of instructors and trainers you will meet in that institution. Are they responsible enough to instill the right skills and knowledge and give practical solutions to all your problems? Most reputable institutes publish their faculty members on their websites. Interested applicants can get their information which is posted on their official sites.
3. Infrastructure
After you've shortlisted the number of institutes of your choice, at least pay a visit to the school. From there you can learn about their infrastructure and faculty scrupulously. For instance, the specific members of faculty, their level of competence (education background and experience) in the field, their socialization with students – perhaps meeting them in person will enable you to understand how well they communicate to students – and things like that. Also, I learned about things like lecture halls, state of the classrooms (do they have air conditions? Do they have projectors or just whiteboards?), Number of instructors per student, et al.
4. Training Approach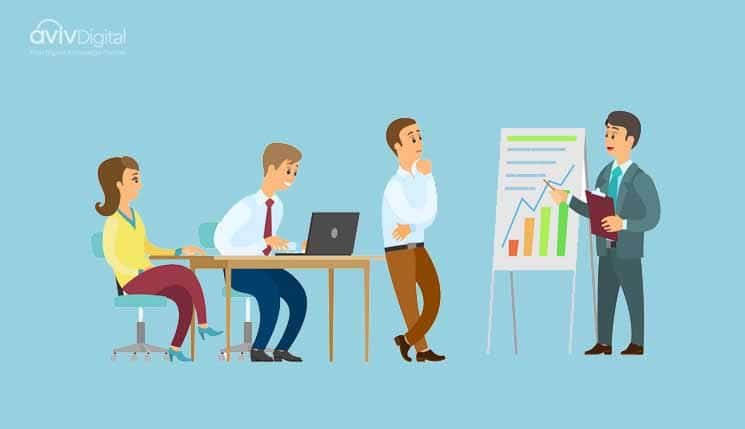 Digital marketing courses are 90% practical and only 10% comprise the theoretical part. Now, a good DM training institute offers plenty of practical training. From your research, if a particular institute offers a lot of theory with little or no practical sessions, then that course is "useless". Don't waste your time and money going there. Practical classes allow you to learn real-life examples and that is the way to go. Unfortunately, some DM institutes publish on their websites that they offer more than 90% practical but in actual sense, they just offer plenty of theory. Therefore, it's important to do some background research on the mode of training.
5. Accreditation of the Course Offered
Certification is what you are looking for! Ask the kind of certification that is offered upon completion of a course? Does the industry recognize you? Is it affiliated with Google? What is their alumni competitiveness in the job market? Finally, which is their certification body/authority? If they don't give straightforward questions, please avoid them like plague.
6. Placement and Internship Assistance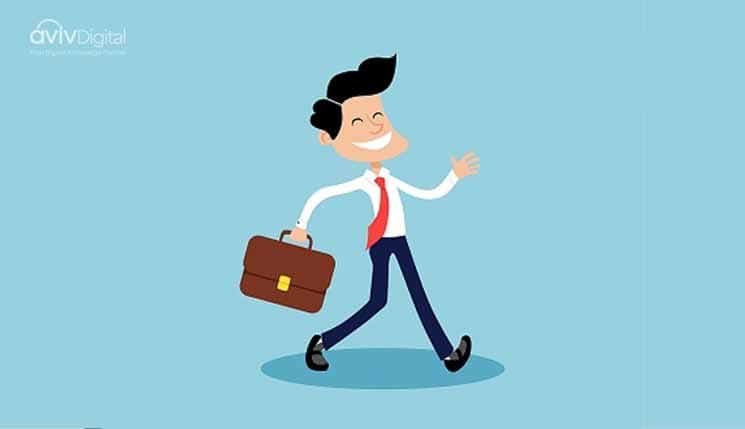 A good DM institute assists its students with placements and internships in reputable companies. Also, its courses ensure that the alumni secure well-paying jobs in the industry. If by bad luck you fail to secure a job immediately upon the completion of your course, they can help you get an internship. That is the institute that you should look for.
7. Testimonials and Reviews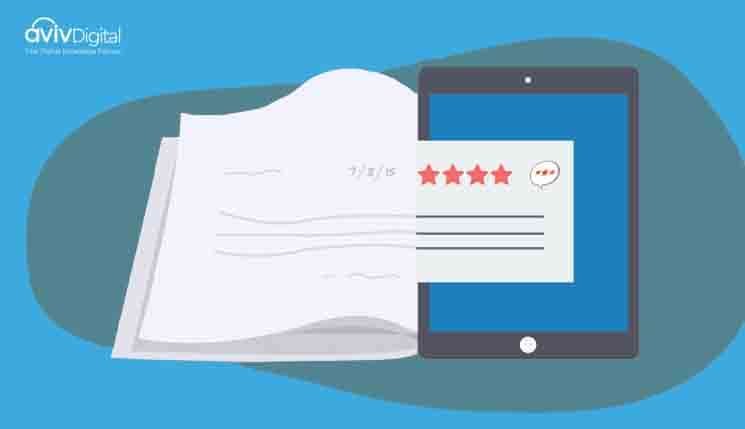 Lastly, the institute's review is an important checkpoint. Testimonials will serve as pickup points to assist you in getting the answers of where this institute stands regarding the quality of the courses they offer, experiences of students (both the current and passed out), employability of their alumni, and the immediate community.
Conclusion
To choose the most appropriate Digital Marketing course and institute among hundreds if not thousands of related institutes, you just need to sit down and do your research well; no rush!
Aviv Digital is one of the leading digital marketing training institutes in Calicut, Kerala. Our globally recognized certification programs include advanced SEO training, SEM, SMM, Email Marketing, and Inbound Marketing courses. We also provide detailed online classes for digital marketing courses. For more details regarding course schedule and workshops, contact us through a quote or call us right away at +91 81569 98844