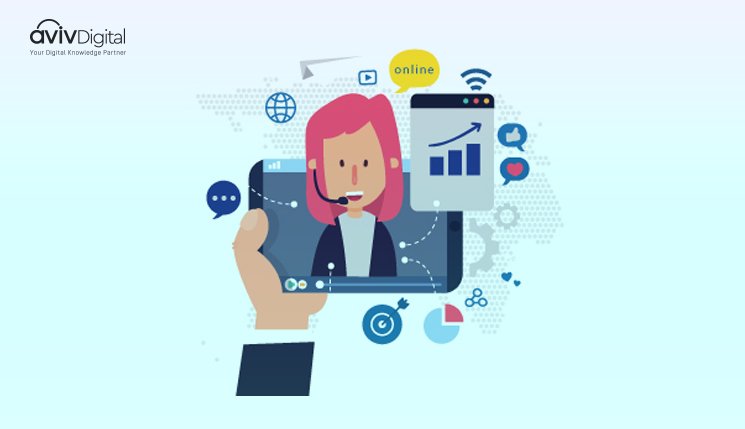 Social media is the new buzzword and prevails as the most powerful source that can be utilized to construct and destroy the brand image in a short period.
The millions of views and engagement social media conquer is the major underlying reason behind its powerful influence on human purchase decisions.
Social media marketing efforts have been prevalent in providing brand awareness and expanding brand outreach through the amplification of services through various marketing and advertising channels.
Brands have been utilizing their marketing team to use the powerful influence of social media that can turn the strategies into high-end conversions.
What is Social Media?
Social media is defined as the platform that includes services, technologies, and strategies where electronic communications take place for content sharing, networking, and collaboration.
It is not only the way to drive more business, but it helps to maintain good customer connections, and promote brand awareness, thereby improving conversions.
If people employ social media to communicate and keep in touch with various communities and friends, businesses make use of social media to market and promote the products and monitor the customer requirements or concerns.
Regardless of running a small business or a large enterprise, social media is an integral part of the marketing strategy.
Various social media tools and techniques can help businesses monitor, analyze, and measure the results they obtain from social media. Social media marketing also helps you grab global traction and learn from customer insights.
What does Social Media Marketing mean?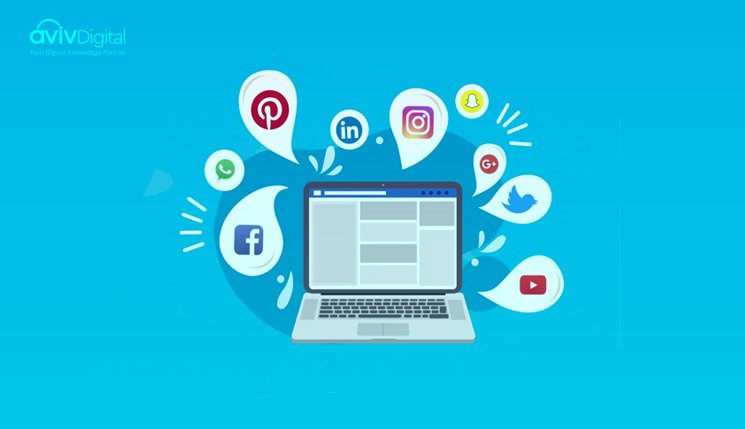 As per Statista, an average user spends about 2.25 hours on social media engagement and social networking.
When businesses carry brand identity in the right way, then the users can experience the best from their efforts.
As marketers aim to push the marketing strategies through the various social media channels to the targeted audience, the marketing efforts can bring maximum leads and thereby conversions, contributing to the business success.
Reasons why you should choose a career in Social Media Marketing
The demand for social media marketers with high-end social skills, particularly in paid social media, is on a higher side by 116.4%, says LinkedIn. (Source).
The opportunities in roles like Social media executive, community manager, social media account manager, and social media manager are soaring day by day.
An average Social media Specialist earns anywhere between 48000 USD and 66000 USD.
If you grow and transform into an experienced managerial role, then this may rise to anywhere between 63,000 USD and 97,000 USD. (Source)
Key responsibilities of a Social Media Marketing expert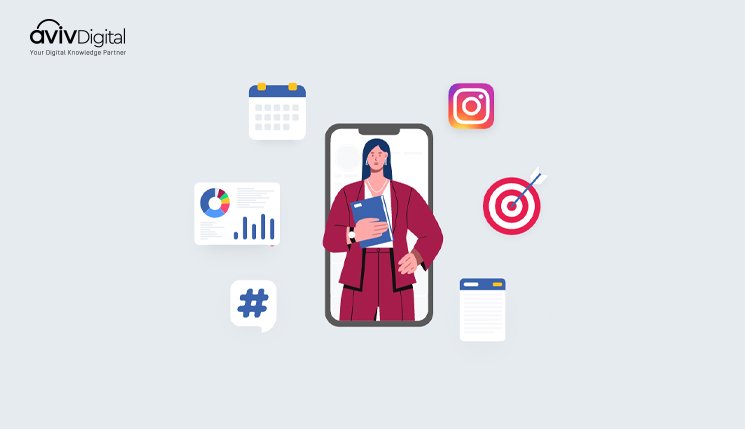 The key role of a social media marketing expert is to understand the role of social media in the promotion of businesses and brands. Here are the various responsibilities of a social media marketing expert.
Define and develop a social media marketing strategy
You must be able to develop, manage and incorporate the best social media marketing strategy according to the requirement of a business or brand aligned with the market trends. For this, you should:
Identify the social media elements and conduct competitor analysis
Align the social media objectives
Create content pillars to align the content marketing strategies
Identify the social media platforms that are relevant to the marketing strategies
Social media advertising
Social media advertising is crucial, and if businesses refuse to concentrate on them, chances are that they end up losing.
As a social media expert, you must be aware of the social media advertising budget, and how those can be targeted on various social media platforms to trigger the conversions.
Being a social media expert, you become a reliable resource to the company that can allocate marketing budgets, and use various tools to manage them.
Management of social media platforms and tools
Since social media tools and platforms evolve, social media experts should be aware of the features trending and must implement them to communicate the brand's value.
As a social media marketing expert, you must update and align yourself to be well versed with the changing marketing trends.
Content creation and distribution strategies
Content creates a strong social media presence, thereby a social media marketing expert is responsible for making sure that the relevant content is distributed to the audience to boost engagement.
An ideal marketing expert can help businesses by framing content strategies to satisfy the company's priorities.
Community management
Both desirable and undesirable news spread fast across social media.
Understanding how to build and manage the online reputation is the core function of a social media marketing expert to stay ahead and competitive while considering a brand.
Social media marketing expert contributes equally to company and community through the following:
Engaging with both potential customers and the digital community
Addressing the brand across various social media platforms
Incorporating the brand-specific messaging to manage the response time
Building, implementing, and re-assessing the community management tactics
Using crowdsourcing to conduct market research and gain insights into customer
Social media reporting to measure the effectiveness
In addition to using social media for marketing, you should also be aware of how to use them for effective marketing.
To understand this effectiveness, you should know how to measure the results of marketing.
Being a social media strategist, you can measure, analyze and optimize the potential of social media and manage the overall performance quickly.
How to build a career in Social media marketing?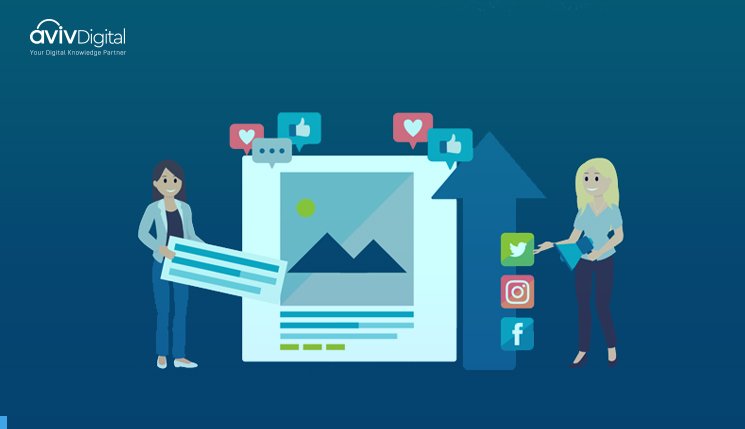 To build a strong career in social media marketing, it is important to have updated know-how about the various market trends and developments.
There are various free and paid courses available online, to guide you through the basic aspects of SMM.
However, a detailed course and hands-on experience are required if you are genuinely searching to build and establish your skills as a Social media marketing professional.
Moreover, a well-developed social media marketing course can help you get equipped with the marketing strategies and develop the relevant skills to get into a career as a social media marketer.
Social media marketing courses can let you learn and master modernized concepts and marketing practices.
They also give you real-time exposure to the projects and simulations, to work practically on the strategies to solve these live projects with self-execution.
Every business has a strong social media presence, and everyone wants to attract huge visitors they target for.
SMM and SMO ( Social Media Optimization) are the essential elements of digital marketing nowadays, which can help drive traffic from the search engines.
A reliable course provider also gives you insights on SMO in their advanced training levels used in Search Engine Optimization (SEO), which now earns more importance due to the faster growth of social media engagement.
Benefits of Social Media Marketing course
There is a myriad of openings that emerge in the SMM career option.
If you doubt why it is because there are over 1.2 billion websites globally in the current scenario, and social networking is gaining more significance.
An expert in SMM is the need of the hour to reach the target audience and let them engage well with specific websites.
This is challenging when you depend on free basic courses or unreliable and theory-based courses which take your money, time, and effort for an undesirable result.
But with expert trainee-led courses, you can excel under these circumstances and implement a perfect campaign to achieve the brand goals.
Here are the benefits of enrolling in an SMM course at a glance:
Working on startups and own a company with SMM based project outsourcing
You get to be equipped as an industry-ready Social Media marketing professional.
Cover all major aspects like SMM, SEO, Search Engine Marketing, Content Marketing, Conversion Optimization, Email Marketing, Digital Analytics, and Mobile Marketing
You can master the latest concepts of SMM
Get practical experience and be skilled with live projects
Expert-led classes and job support post successful course completion
Deep understanding and expertise in using the social media tools
Extensive knowledge in Online reputation management, content management, content marketing
Which is the Best Social Media Marketing course in Kerala?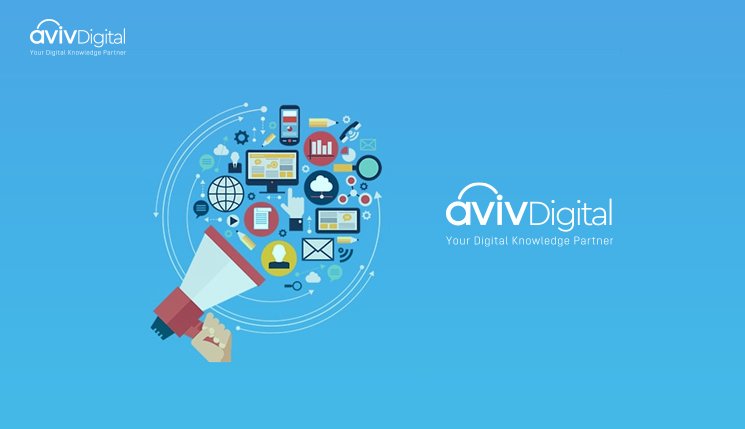 There are numerous SMM courses in Kerala, however, it is always ideal when you choose the right course that can let you get empowered with all relevant skills to be industry-ready.
Avivdigital is a reputed Digital marketing institute, that is the leading provider of Social Media Marketing Courses meant to educate students on social media marketing skills.
The candidates are trained based on modern and updated techniques to generate more leads for the business, maintain online business reputation, and drive huge engagement.
Since social media websites and platforms have the capabilities of attracting a huge number of visitors to their pages and sites, the curriculum followed by the Avivdigital SMM course is highly flexible to cover theoretical and practical sessions, evolving from core to the most advanced lessons.
The course is specially designed to include modules that can help build a career in PPC, SMM, SEO, and digital marketing.
SMM course is perfect for anybody who is involved in an online business and wishes to cover all the core segments that include: webmaster, copywriting, marketing strategy planning, etc, for the small business owners, marketing professionals, and startups.
The advanced Social media Marketing course is highly beneficial to the experts who want to implement great social media campaigns.
Features of AvivDigital SMM Course
3 months internship to give practical experience on core projects
Trained by professional faculty and complete placement support
Free plugins, tools, and materials for better performance
Courses customized for freshers, professionals, entrepreneurs, etc.
Three offline centers across India
Online courses can be taken from anywhere
Certifications internationally adhered to make you a highly paid professional
Conclusion
Social media Marketing is booming globally, due to the increasing number of people engaging and collaborating through various forms of social media.
With the perfect social media marketing course, you can learn the industry-relevant skills to attract customers and build brand awareness.
Avivdigital course is the leading Social media marketing course in Kerala, that covers all essential social media modules, with flexible timings, and customizable options.
Avivdigital is highly recommended to anyone who wishes to kick start, restart, or polish their skills in SMM along with plenty of opportunities in various reputed companies.
To get to know more and explore the course in detail, visit AvivDigital.
Aviv Digital is one of the leading digital marketing training institutes in Kochi, Kerala. Our globally recognized certification programs include advanced SEO training, SEM, SMM, Email Marketing, and Inbound Marketing courses. We also provide detailed online classes for digital marketing courses. For more details regarding the course schedule and workshops, contact us through a quote or call us right away at +91 8157998844 or +91 81569 9884