Digitization has opened up exciting opportunities to digital marketing job aspirants everywhere across the globe. Digital Marketing Courses in Mumbai have emerged to enhance the skills of marketing professionals to establish their capability in maintaining a competitive edge.
Mumbai is not only the Financial Capital of India but also a hub of various multinational organizations. Tagged as the "City of Dreams", Mumbai is the perfect center where your skills and talents join hands for your ideal future.
A digital marketer with updated skills and competencies can succeed in persuading the most promising digital marketing career in Mumbai. Are you on your way to finding the best Digital Marketing courses in Mumbai? We have compiled the top recommendations to let you land safe.
To help you land the right digital marketing course, we bring you the top 6 Digital Marketing courses in Mumbai in this blog post. Before we begin, let's discuss the significance of taking up Digital marketing courses.
Why learn a digital marketing course?
Through the rise of social media and digital marketing channels, every business must be skilled at digital marketing activities to grow the business. Nevertheless, numerous startups have emerged in the heart of Mumbai, paving the way for a plethora of career opportunities for job seekers.
The startups require professional digital marketing specialists to perform the daily marketing tasks online. The core areas that require professionals to analyze the functionalities of Digital marketing include Social Media Marketing, Search Engine Optimization, Search Engine Marketing, Mobile app marketing, Email Marketing, and so on.
Businesses demand accomplished people who come through appropriate training and have completed Digital marketing certification courses, both offline and online.
Factors to consider for the Best Digital Marketing Institute In Mumbai
Various training institutes are available to provide the course and it is an integral part to monitor and analyze certain things before you decide what course you need to enroll in. Let us see the factors you must consider before you choose the best digital marketing institute in Mumbai.
Faculty
The foremost factor you must check with the institute is the faculty. It is crucial to make sure that the faculty possess both practical and theoretical knowledge to give you relevant insights. Also, check their expertise and the clients they have experience working with.
Course curriculum
The outdated syllabus is not going to help you with any purpose. Many trends in digital marketing career have replaced the older trends due to the introduction of modern technologies and analytics. Ensure that the curriculum of the digital marketing courses offers comprehensive knowledge of these business verticals.
Duration
Since digital marketing is a deep subject, it can't be finished within a crash course or a few weeks. If you wish to ace the core areas of Digital marketing, check that the course duration is set to a duration of at least 3 to 5 months.
Certifications
You can take many certifications through courses and pass examinations. However, it is worth checking whether the courses offer you credible certifications like Google Analytics, Google AdWords, and so on. Search and get to know whether the institute can provide support in earning the certifications.
Online/ Offline
Some of you might be interested in choosing online classes while others might prefer offline sessions. Many popular digital marketing institutes offer online, offline, or both modes of digital marketing training. Get to know whether the training institute provides study material, sessions, and assistance to the learners.
Fee Structure
Every course is not the best when it is expensive. While certain digital marketing institutes would emphasize quality, others would do this for their profits. The best way to realize the truth is to gather the reviews, which help you to find a decision as to whether the fees you invest are worth it or not.
Job support
Since there is a huge demand for digital marketers, it won't be hard for you to land a job. However, digital marketing training institutes with complete job support can help you with great job opportunities. It is worth talking to your mentors and figuring out the type of job support the institute can offer to you.
Why Choose Mumbai to learn digital marketing courses?
Since the whole nation and abroad witness more and more training institutes that provide digital marketing courses, it is essential to be cautious while moving towards finding the ideal digital marketing institute.
Mumbai is a preferred choice you can go for since the city is a center of attraction to many freshers, professionals, and businessmen who look for amazing opportunities in starting, growing, and expanding digital marketing initiatives.
BKC, Powai, Airoli, Andheri, and Malad are the major areas in Mumbai where job seekers can get attractive opportunities to work with globally recognized companies with high salaries. Since Mumbai is the best budding place for startups, the city welcomes freshers wholeheartedly with plenty of entry-level digital marketing jobs.
The industry keeps emerging and the demand for digital marketing experts has grown high. Mumbai has the best training options and International companies to let you excel in your career. Since the place offers high-end connectivity, the hassle-free transport options can let you move anywhere easily and swiftly.
Top 6 Digital Marketing Courses in Mumbai
Here is the most awaited list to know how to reach the best digital marketing courses in Mumbai to scale up your digital marketing learning. Let's have a look at the top 6 digital marketing courses that can make your digital marketing career most promising.
1. Avivdigital Diploma Course in Digital Marketing
AvivDigital is a trusted and pioneered institute with experience in molding digital marketing learners with the right set of skills. This Microsoft Bing Certified and Google Certified Agency offer exceptional digital marketing training to the students with three offices for offline learning and an e-learning platform for online learning opportunities.
The companies are extended across Mumbai, Cochin, Calicut, Gurgaon, and Bangalore. The institute has clients across different parts of the globe like the UK, US, Australia, and the Middle East countries.
To kickstart and trigger your digital marketing career, and evolve into a digital marketing specialist with the right set of skills, a 5-months AvivDigital Diploma in Digital Marketing course can be the right choice. This course is designed to fit the requirements of Entrepreneurs, students, professionals, and all digital marketing aspirants.
If you still wonder why AvivDigital tops our list, there are furthermore points to let you know about the benefits of choosing this exclusive course among hundreds of other similar courses available in the market.
Benefits of Avivdigital digital marketing course
Being the institute successful in achieving more than 14 International awards, certificates, and recognitions spread across numerous categories, AvivDigital has gained popularity with its contribution to online portals, websites, industry magazines, business journals, and so on.
Additionally, the digital marketing course Avivdigital offers can deliver the most modern practical training in the field with knowledge and expertise in crucial concepts.
Avivdigital has real-time interactive sessions and projects that make students engaged throughout the entire course duration. You can also win international certifications and free marketing tools.
The job-specific internship is a core aspect of the course to give you experience while learning. The instructor-led training and advanced content give you an immersive experience during the training.
Core Highlights
Now let us discuss the core features of the Avivdigital Diploma in Digital Marketing Course:
Zoom classes live daily held by the expert professionals
Regular classroom training if you opt for an offline session
Private FB groups for Q & A sessions
Free recording for the class worth INR 9997
Mock interviews for interview preparation
Hands-on projects and assignments
Job assistance and support
Over 15+ Global certifications and recognitions
Course Syllabus
The AvivDigital has a completely different yet updated curriculum structure for their five months AvivDigital Digital Marketing Diploma training. Let's look into the curriculum in detail:
1. Social Media Marketing (SMM)
Facebook Marketing– In this module, you get to discuss the concepts like Facebook account, Page, Group, Facebook engagement ads, custom audience settings, customer behavior, business manager, messages, brand awareness campaigns, lead generation, audience reach, Pixel, traffic generation, video views, and many more.
Instagram Marketing- You learn about the bio links, business account, personal account, fan page account, posting strategies, UGC, hashtag strategies, Instagram growth hacks, follow-me-follow-you, influencer marketing, campaign tracking, Instagram tools, etc.
Pinterest Marketing- The module talks about the setup of personal accounts, business accounts, profile optimization, audience setup, website linking, pins and boards, campaigns, tagging, ad setup, etc.
LinkedIn Marketing- In this section you can learn about the LinkedIn pages, articles, ads, groups, tagging, LinkedIn optimization, Posts, networking, etc.
Snapchat Marketing- The module discusses tagging, Snapchat fundamentals, and ads.
Twitter- In this section, you can understand how to set up a profile, fundamentals, ads, Using twitter spaces, and tags.
Social media and Reporting Tools– In this module, you can get insights on using tools like Facebook Analytics, Buffer, Data Studio, Hootsuite, and many more.
2. Search Engine Optimization (SEO)
In this section, you can learn about the SEO basics, Keyword optimization, Keywords Planner, SEO setup, paid tools such as SEMRush, Ahrefs, etc.
Google Search Console– The module discusses tag manager, on-page activities, off-page activities, low-class activities, and middle-class activities.
Reporting and Analytics- In this module, you can learn about competitor link analytics, link building, algorithms, paid tools, guidelines, SEMRush, Screaming Frog, etc.
WordPress- You will learn about domain buying, website creation, website customization, theme, fundamentals, etc.
3. Search Engine Marketing (SEM)
Google Ads- The module lets you learn Google Ads setup, Express Account, Smart Campaigns, tools, Campaign set up, and campaign optimization.
Google Search Ads- The section talks about Keywords, Text ads, Call Ads, Bidding types, etc.
Google Display Ads- In this module, you can know about Gmail Ads, responsive banner ads, banner ads, etc.
Google Video Ads- The module can let you understand bumper ads, and skippable ads.
Remarketing and Conversion Ads- In this section, you will learn about conversion strategies, remarketing ads, custom audience settings, etc.
Mobile Ads- You can get to know about app engagement and app installation.
Shopping Ads- Here, you will know more about Merchant Center Setting for Google, Dynamic Shopping Ads, Bidding, Extensions, Analytics, and Reporting.
Bing Ads- You can learn about Bing Ads setup, campaign optimization, and tools installation.
Google Analytics- You can get insights on analytics, goal tracking, and events set up.
Affiliate marketing- In this section, you can get to know about affiliate setup, fundamentals, niche selection, and Amazon Affiliate.
Blogging- This module introduces Adsense and content planning in detail.
Vlogging- Through video creation, Channel setup, SEO (Youtube), channel optimization, etc. this module gives you an overview of vlogging.
Podcasting- In this section, you can know about Content Calendar, mastery, and Anchor. fm
Ecommerce- You will gather information on WooCommerce Shopify, Dropshipping, and POD( Print On Demand).
Book Publishing- This module teaches you about Book Publishing in Both Kindle and Notion Press.
Digital Course- Additionally, you get to learn about CMS, Course creation, and 5-days Whatsapp class creation.
Inbound & Content Marketing- You can learn about Content marketing, content calendar, and basics.
Email Marketing- In this section, you will know about email automation, email marketing basics, and MailChimp.
Native Ads- You can get to know about Taboola, Outbrain, Campaign Optimization, and setup.
Chatbot- You can understand how to set up a funnel, Manychat, and adopt automation.
Marketing Automation- You will learn about Zapier and IFTTT.
Whatsapp Marketing- With Whatsapp Marketing, you understand message automation, and Whatsapp Business Account Set up.
1-Month Internship
The course provides you the perks of a one-month internship program with live training, projects, mock interviews, final project, and interactive classes for grooming students.
Trainers Details
The digital marketing learning from Avivdigital is an exciting experience for the candidates who aspire to ace the advanced concepts of digital marketing both theoretically and practically. Through extensive mentoring and industry-specific coaching by the experts, the Avivdigital digital marketing course bags the top rank
Here is the list of accomplished trainers for the course:
Rithesh Raghavan, who is the Founder and Director of Acodez, has 18 years+ of experience in IT, Sales, and marketing.
John P Manjaly is the founder and Director for Acodez IT Solutions.
Vipin Nayar, the Founder of Avivdigital, is an accomplished Digital Marketing Consultant and Trainer.
Vishnu K, Google and Hubspot certified mentor, and Digital Marketing Analyst.
Vidya Parakkat is an experienced and certified digital marketing trainer.
Fee & Course Duration
You would take 5 months to complete this whole course package. It encompasses every digital marketing concept and offers real-time assistance for placements, altogether making it a reasonable cost of about INR 45000. When you consider and match it with other similar courses, the Avivdigital Digital marketing diploma course offers versatile training with quality that meets industry-specific standards.
Course Certifications
You can avail of over 15+ global certifications post-course completion. The core certifications are from Google, Hubspot, STED council, Microsoft, Facebook Blueprint, Bing, Avivdigital, and many more. Also, you get the best software, tools, and templates worth over 50,000 INR free of cost.
Contact Details
You can know further about the course and clarify your queries in the contact details provided below:
Mob: +91 8157998844
Office Address: WeWork Chromium, JVLR, next to L&T flyover, Raje Sambhaji Nagar, Andheri East, Mumbai, Maharashtra 400076
Link to the Course: https://avivdigital.in/digital-marketing-course/
Email address: info@avivdigital.com
2. Simplilearn Digital Marketing Specialist Certification Course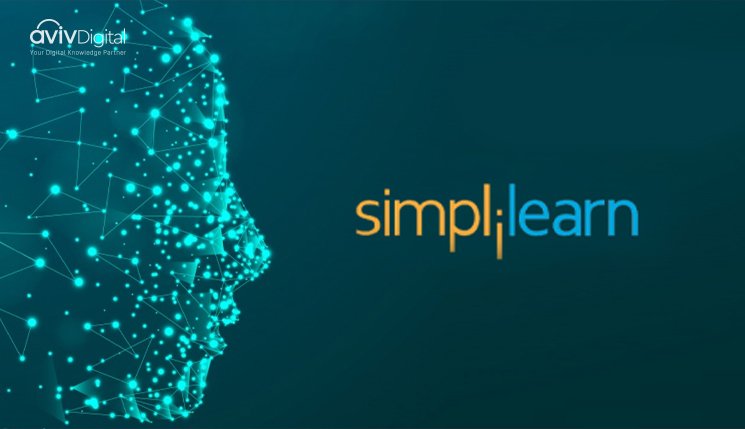 Simplilearn runs one of the finest bootcamps that has 1500+ sessions running successfully for more than 1500 students across various disciplines. The Digital Marketing Specialist Certification course from Simplilearn can be crucial for you to learn core segments of digital marketing like Email marketing, Social media marketing, SEO, Mobile marketing, and Pay-Per-Click marketing. The course also gives an immersive experience and most exclusive training sessions for learners to engage with the experts.
Course Syllabus
The course talks about the major topics like SEO mastery, Digital Analytics, Content Marketing, PPC, Social Media Strategy, Digital Strategy, Web Analytics, etc. Additionally, the course also offers Harvard exclusive Business case Studies.
Fees & Course Duration
This course extends to a 12 months and the course costs in total INR 59,999.
For:
The facebook team addresses the masterclasses
Real world projects are worthwhile
Against:
As of now, only online classes exist.
Jump to the link to know further about the course
3. Digital Vidya Digital Marketing Course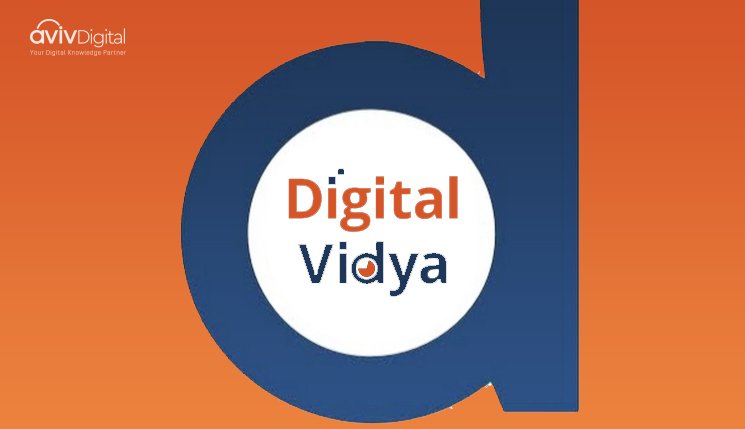 With more than 11 years of expertise in delivering digital marketing courses to learners, Digital Vidya is one of the most credible digital marketing training providers. The institute offers the best digital marketing course with 44 modules and includes numerous hands-on projects to let you learn various digital marketing lessons. It also provides a great online educational platform for other courses combined with marketing like data analytics, big data, etc.
Course Syllabus
In this course, you will learn about techniques involved in blog promotion, Search Engine Optimization (SEO), Search Engine Marketing (SEM), Social Media Marketing (SMM), Email marketing, Web analytics, Inbound marketing, etc. Also, you get to boost your experience with various case studies based on the real-time marketing business scenario.
Fee & Course Duration
The course duration is anywhere between 3 to 6 months. This course can be beneficial to students, freshers, entrepreneurs, and any digital marketing career aspirant. To know about the fee structure, you may reach the concerned team, in the contact information below.
For:
Assignments and practical sessions
Instructor-led training sessions
Against:
Offline facilities are not available, only online classes are present
Jump to the link to know further about the course
4. Upgrad's Advanced Certificate in Digital Marketing
Ever since its inception in 2015, Upgrad has emerged in a position of a leading course provider with online learning platforms for learners. Upgrad has the finest training solutions and the headquarters is located in Mumbai. It empowers the business with over 300 hiring partners and an updated curriculum. Upgrad provides online courses that are flexible and hold 15+ live training sessions for an interactive experience.
Course Syllabus
In this course, you will learn the Basics of Digital Marketing, different digital channels, marketing analytics, capstone project, integrated marketing strategy, eCommerce Bootcamp, marketing communications, branding, social media marketing, content marketing, and many more.
Fee & Course Duration
Since the course is affordable, the fee is INR 3256 per month with a course duration of about 32-50 weeks.
For:
Experts to deliver Interactive sessions
Campaigns and events for the live experience
Against:
Offline course options are not available.
Jump to the link to know further about the course
5. Udemy Complete Digital Marketing Course
One of the biggest platforms in the segment of online courses for learners, Udemy has over 1,55,000 various courses to impart education to the students for training in numerous domains. Udemy Complete Digital Marketing Course is budget-friendly and follows an easy to follow curriculum. Having over 40 million learners enrolled in many courses, Udemy has established itself as the most credible online digital marketing course provider.
Course Syllabus
The course includes modules helping you to build a business from scratch, affiliate marketing techniques, ways to be a digital marketing expert, methods to become a freelance marketer working at home, etc.
Fees & Duration Details
The course has 12 modules, downloadable resources and documents, and video lessons of 20 hours. To inquire about the fees, you may reach the contact information below.
For:
Pocket-friendly course
The course structure is simple
Against:
Live projects are not included
The offline course is missing, while only Online courses are available.
Jump to the link to know further about the course
https://www.udemy.com/course/learn-digital-marketing-course/
6. Coursera Specialized Digital Marketing Course
Coursera is a popular name among course enthusiasts and ardent learners, due to the budget-friendly courses and the user friendliness they provide for all courses. The online learning platform has a partnership with over 200 renowned companies, universities, and organizations, to offer professional courses to the students. Paid and free learning options are available out of which you can opt for the niche you want to be in the course. Nevertheless, Coursera digital marketing course provides real-time projects from experienced specialists and the merits of relevant certifications.
Course Syllabus
The course includes modules helping you to build a business from scratch, affiliate marketing techniques, ways to be a digital marketing expert, methods to become a freelance marketer working at home, etc.
Fees & Duration Details
The specialized digital marketing course from Coursera is specially designed by the University of Illinois, with 8 months duration, and is available to candidates at a standard cost. To know more about the fee of the course and breakdown details, contact at the link below.
For:
Sessions are flexible
Enjoy self-paced videos
Course material and videos are available
Against:
No offline training option, only online courses are present.
Jump to the link to know further about the course
Top 6 Digital Marketing Courses in Kochi
Final Note
Many organizations and companies have come up with immense opportunities for the learners to prove themselves and gain an edge with appropriate digital marketing education. Through offline and online learning modes, you can switch between your preferences and pick the best course for your dream job. However, to explore the best digital marketing agencies in Mumbai with offline and online learning as options, it is recommended that you pick the digital marketing courses in Mumbai like Avivdigital and keep growing for your fruitful career. The time has come to explore digital marketing career options with an ideal digital marketing course. What would you consider while trying to choose the best digital marketing course? Let us know in the comments below.
AvivDigital is the top-ranked digital marketing institute in Kerala that provides the best online and offline courses to every digital marketing aspirant, including freshers, professionals, and entrepreneurs. With the finest Digital marketing certification courses accepted worldwide, and advanced concepts like SEO, SMM, SEM, Email Marketing, & Inbound marketing techniques, we have gained trust as the top digital marketing institute in Calicut. To know in detail about the course schedule and workshops, contact us through a quote or call us right away at +91 8157998844 or +91 81569 98844
Why digital marketing certification is important?
Being a digital marketer, your earning capacity is very high, The digital marketing certification can bolster your resume and let you demand a greater wage, giving you the confidence to get hired by top companies. With digital marketing certification courses, you can develop the digital marketing skills required to ace a career in digital marketing.
What is eligibility for digital marketing?
If you wish to pursue a digital marketing course, all you need to do is have a valid Bachelor's degree or any equivalent degree from a recognized university. You can also pursue the Avivdigital digital marketing course after you complete plus two education or with a relevant Bachelor's degree.
Is there MBA in digital marketing?
MBA in digital marketing is the new trend, that emerged with the rising demand for digital marketing jobs with advanced digital marketing skills. Candidates choose MBA in digital marketing over mere digital marketing courses since the former can give insights in detail about all the industry-specific digital marketing skills. Avivdigital has introduced the most reliable MBA in digital marketing course which covers all branches of digital marketing in detail that including core aspects such as SMM, SEO, SEM, Branding, promotion, advertising, etc.